Dare to be different and add more colour to your life!
In 2020 Extreme Marquees was proud to release a major innovation and tent modification that revolutionized the folding marquee, event marquee, custom printed marquee, portable tent, pop up gazebo and promotional marquee industries. Our brand new, anodised coloured marquee, tent and gazebo frames are now available nationwide! As this was an Extreme Marquee exclusive innovation we are currently the only folding marquee company within Australia to be manufacturing and distributing these marquees. When buying these new marquees through Extreme you will be given the option of 3 vibrant, metallic colours; black, blue, gold and red. These folding marquees are exciting, bright and vibrant and are thus bound to attract plenty of attention at your next promotional event or market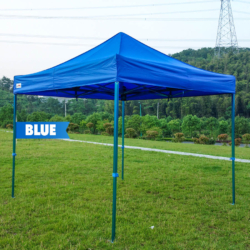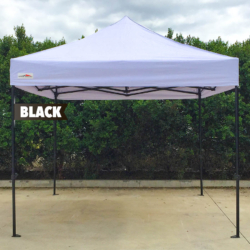 The lazy days at the beach, frolicking about in the waves; planning BBQ with friends and family, or participating in the numerous music festivals and trade shows! Amidst all the exciting activities and get-togethers, the last thing you'd want is to be caught outdoors shelter-less in Australia's unpredictable weather. And we know just what will get you through the damp weather without dampening your spirits – a heavy-duty waterproof pop-up gazebo.

The X7 Tectonic is the most heavy-duty pop up gazebo on the market with unchallenged strength and durability. This super heavy-duty pop up marquee boasts a huge 57mm hexagonal aluminium frame profile and robust 36x18mm inch truss bars. All connectors on the X7 Tectonic are made from extruded aluminium assuring all aspects of this heavy-duty gazebo are durable and able to withstand intense weather conditions.
SPEAK TO US AND DISCOVER OUR PRODUCTS TODAY