3x3 Heavy Duty Gazebo, Marquees and Pop Up Tent
CALL FOR TODAY'S BEST PRICE
EXTREME MARQUEES' 3×3 MARQUEE, POP UP TENT & GAZEBO RANGE
Recreational
Size: 3m x 3m
From $295 – Standard Package
From $595 – Custom Printed

Frame Specifications
Strength: Heavy Duty
Height: 3.29m
Clearance: 2m
Frame Weight: 23kg
Roof Weight: 7kg
Main Profile Size: 45mm
Main Profile Geometry: Hexagonal
Truss Bars: 26 x 13 x 1mm
Material: Steel
Framework: Powder Coated Steel – Black / Blue
Box Size: 165 x 25 x 31cm
Push Button System: Yes
Roof Tension: Spring
Nuts & Bolts: Steel
Connectors: Nylon
Feet: Steel
Warranty:
Frame: 1 Year
Fabric: Polyester Plain & Printed 1 Year
Fabric:
Heavy Duty 600D PVC Coated Polyester

Business
Size: 3m x 3m
From $695 – Standard Package
From $795 – Custom Printed
Frame Specifications:
Strength: Heavy Duty
Height: 3.29m
Clearance: 2m
Frame Weight: 18.5kg
Roof Weight: 7kg
Main Profile Size:
45mm x 40mm x 1.5mm
Main Profile Geometry: Hexagonal
Truss Bars: Reinforced:
25mm x 12.5mm x 1.5mm
Material: T 6063 Aluminium
Framework: 6005/T5
Box Size: 165 x 25 x 25cm
Roof Tension: Spring
Nuts & Bolts: Steel
Connectors: Aluminium
Feet: Zinc Coated Steel
Warranty:
Frame: 3 Year
Fabric: Polyester Plain & Printed 1 Year
PVC Plain 5 Years, Printed 2 Years & Clear PVC 2 Years
Fabric:
600D PVC Coated Polyester
580GSM PVC
Polyester Standard Colours

Commercial
Size: 3m x 3m
From $895 – Standard Package
From $1,095 – Custom Printed
Frame Specifications:
Strength: Super Heavy Duty
Height: 3.29m
Clearance: 2m
Frame Weight: 33kg
Roof Weight: 7kg
Main Profile Size: 57mm
Main Profile Geometry: Hexagonal
Truss Bars: 36 x 18mm
Material: 2mm Aluminium
Framework: 6005/T5
Box Size: 163 x 34 x 33cm
Roof Tension: Spring
Nuts & Bolts: Steel
Connectors: Extruded Aluminium
Feet: Galvanized Steel
Warranty:
Frame: 10 Year
Fabric: Polyester Plain & Printed 1 Year
PVC Plain 5 Years, Printed 2 Years & Clear PVC 2 Years
Fabric:
600D PVC Coated Polyester
580GSM PVC
Polyester Standard Colours


Professional
Size: 3m x 3m
From $985 – Standard Package
From $1,380 – Custom Printed

Frame Specifications
Strength: Super Heavy Duty
Height: 3.29m
Clearance: 2m
Frame Weight: 26kg
Roof Weight: 7kg
Main Profile Size: 50mm
Main Profile Geometry: Advanced
Truss Bars: 33 x 15mm
Framework: 6005/T5 Aluminium
Box Size: 155 x 33 x 33cm
Upper Connector: Push Button
Roof Tension: Spring
Nuts & Bolts: Stainless Steel
Connectors: Cast Aluminium
Feet: Zinc Coated Steel
Warranty:
Frame: 10 Year
Fabric: Polyester Plain & Printed 1 Year
PVC Plain 5 Years, Printed 2 Years & Clear PVC 2 Years
Fabric:
600D PVC Coated Polyester
580GSM PVC 
Polyester Standard Colours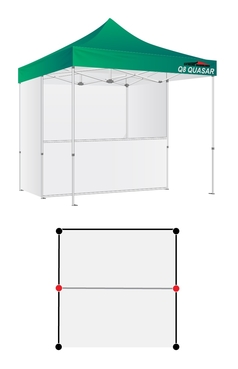 Size: 3m x 3m
From $795 – Standard Package
From $1,095 – Custom Printed
Frame Specifications:
Strength: Super Heavy Duty
Height: 3.29m
Clearance: 2m
Frame Weight: 29kg
Roof Weight: 7kg
Main Profile Size: 40mm
Main Profile Geometry: Square
Truss Bars: 32 x 16mm
Material: Reinforced Aluminium
Framework: 6005/T5
Box Size: 163x28x28cm
Roof Tension: Spring
Nuts & Bolts: Steel
Connectors: Extruded Aluminium
Feet: Zinc Coated Steel
Warranty:
Frame: 7 Year
Fabric: Polyester Plain & Printed 1 Year
PVC Plain 5 Years, Printed 2 Years & Clear PVC 2 Years
Fabric:
600D PVC Coated Polyester
580GSM PVC
Polyester Standard Colours


Weight Plates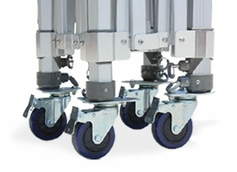 Clip Wheels
PVC Sandbags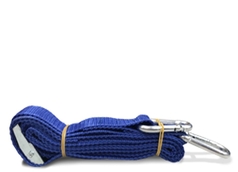 Straps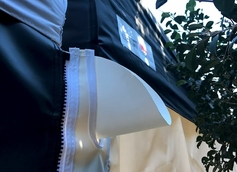 Rain Gutter
Printed Walls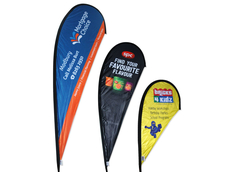 Flag Banner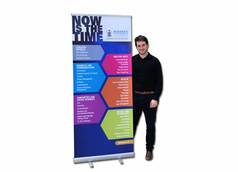 Pull-Up Banner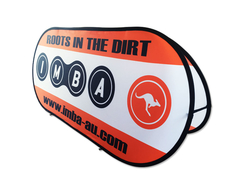 Pop Banners
Don't let weather become the villain in your outdoor, open-air event. Organise and plan your next party in style with a 3×3 marquee from Extreme Marquees.
3×3 Gazebo is Compact and Fun!
Our 3×3 pop up tent from the X5 True Blue II range is the undisputed champion of best budget marquees under $500. Despite a competitive pricing, we haven't compromised on the quality of the 3×3 gazebo.
With a lightweight of around 23kg, this marquee has a 45mm hexagonal leg profile coated with powder steel and resting atop heavy-duty steel feet. It is further supported by commercial double bracket nylon connectors and durable, curved truss bars.
3×3 Pop Up Tent Provides Protection Against Rough Weather – Guaranteed
Heavy duty gazebo 3×3 roof fabric is made of plain, 500D PVC coated polyester that's available in 9 colours, or can be customised on an imported, 600D, PU coated polyester fabric with state-of-the-art digital printing that uses anti-fade inks to create mesmerising artwork and full-blown graphics.
The roof of 3×3 gazebo is waterproof, flame retardant, and UV-resistant. Also, the front valence includes an additional Velcro strap that can hold additional promotional accessories such as an awning or a detachable printed valence.
Build your Brand with Extreme Marquees
Why brand just your 3×3 steel frame outdoor gazebo marquee when you can use other promotional collateral as well? Our creative design team can help your business gain maximum visibility through printed walls, flag banners, pull-up banners, pop banners, half-walls, peak flags, printed fence wraps, and custom table covers.
Browse all our promotional accessories online.
Assured Product Satisfaction
Our X5 True Blue 3×3 marquee comes with weighted steel pins and a wheeled protective cover with a frame and fabric warranty of one year. We manufacture and source all our marquees and promotional gear from our production facility, so there are no hidden charges and you get top-notch products at the lowest prices.
Price Beat Guarantee Terms & Conditions
In order for Extreme Marquees to beat a competitor price you must supply a written competitor quotation of a lower value. The product must have the same specifications. The quote must be from a reputable, legitimate Australian company. The quoted price must be available to the general public. The supplied quotation can not include any sales or promotions.
Ready to buy 3×3 gazebo? Call our friendly customer representative at 1300 850 832 to place your order.