3x4.5 Pop Up Gazebo, Marquee and Tents
CALL FOR TODAY'S BEST PRICE
EXTREME MARQUEES' 3MX4.5M POP UP TENT, MARQUEE & GAZEBO RANGE
Recreational
Size: 3m x 4.5m
From $395 – Standard Package
From $795 – Custom Printed

Frame Specifications
Strength: Heavy Duty
Height: 3.29m
Clearance: 2m
Frame Weight: 29kg
Roof Weight: 10kg
Main Profile: 45mm
Main Profile Geometry: Hexagonal
Truss Bars: 26 x 13 x 1mm
Material: Steel
Framework: Powder Coated Steel – Black / Blue
Box Size: 165 x 33 x 25cm
Push Button System: Yes
Roof Tension: Spring
Nuts & Bolts: Steel
Connectors: Nylon
Feet: Steel
Warranty:
Frame: 1 Year
Fabric: Polyester Plain & Printed 1 Year
Fabric:
Heavy Duty 600D PVC Coated Polyester
Business
Size: 3m x 4.5m
From $795 – Standard Package
From $995 – Custom Printed
Frame Specifications:
Strength: Heavy Duty
Height: 3.29m
Clearance: 2m
Frame Weight: 23.5kg
Roof Weight: 10kg
Main Profile Size:
45mm x 40mm x 1.5 mm
Main Profile Geometry: Hexagonal
Truss Bars: Reinforced:
25mm x 12.5mm x 1.5mm
Material: T 6063 Aluminium
Framework: 6005/T5
Box Size: 165 x 33 x 25cm
Roof Tension: Spring
Nuts & Bolts: Steel
Connectors: Aluminium
Feet: Zinc Coated Steel
Warranty:
Frame: 3 Year
Fabric: Polyester Plain & Printed 1 Year
PVC Plain 5 Years, Printed 2 Years & Clear PVC 2 Years
Fabric:
600D PVC Coated Polyester
580GSM PVC
Polyester Standard Colours


Commercial
Size: 3m x 4.5m
From $1,195 – Standard Package
From $1,495 – Custom Printed
Frame Specifications:
Strength: Super Heavy Duty
Height: 3.29m
Clearance: 2m
Frame Weight: 43kg
Roof Weight: 10kg
Main Profile Size: 57mm
Main Profile Geometry: Hexagonal
Truss Bars: 36 x 18mm
Material: 2mm Aluminium
Framework: 6005/T5
Box Size: 163 x 46 x 33cm
Roof Tension: Spring
Nuts & Bolts: Steel
Connectors: Extruded Aluminium
Feet: Galvanized Steel
Warranty:
Frame: 10 Year
Fabric: Polyester Plain & Printed 1 Year
PVC Plain 5 Years, Printed 2 Years & Clear PVC 2 Years
Fabric:
600D PVC Coated Polyester
580GSM PVC
Polyester Standard Colours


Professional
Size: 3m x 4.5m
From $1,245 – Standard Package
From $1,740 – Custom Printed

Frame Specifications
Strength: Super Heavy Duty
Height: 3.29m
Clearance: 2m
Frame Weight: 34kg
Roof Weight: 10kg
Main Profile Size: 50mm
Main Profile Geometry: Advanced
Truss Bars: 33 x 15mm
Framework: 6005/T5 Aluminium
Box Size: 155 x 46 x 33cm
Upper Connector: Push Button
Roof Tension: Spring
Nuts & Bolts: Stainless Steel
Connectors: Cast Aluminium
Feet: Zinc Coated Steel
Warranty:
Frame: 10 Year
Fabric: Polyester Plain & Printed 1 Year
PVC Plain 5 Years, Printed 2 Years & Clear PVC 2 Years
Fabric:
600D PVC Coated Polyester or
580GSM PVC 
Polyester Standard Colours

Size: 3m x 4.5m
From $995 – Standard Package
From $1,395 – Custom Printed
Frame Specifications:
Strength: Super Heavy Duty
Height: 3.29m
Clearance: 2m
Frame Weight: 39kg
Roof Weight: 10kg
Main Profile Size: 40mm
Main Profile Geometry: Square
Truss Bars: 32 x 16mm
Material: Reinforced Aluminium
Framework: 6005/T5
Box Size: 163x40x27cm
Roof Tension: Spring
Nuts & Bolts: Steel
Connectors: Extruded Aluminium
Feet: Zinc Coated Steel
Warranty:
Frame: 7 Year
Fabric: Polyester Plain & Printed 1 Year
PVC Plain 5 Years, Printed 2 Years & Clear PVC 2 Years
Fabric:
600D PVC Coated Polyester
580GSM PVC
Polyester Standard Colours


Weight Plates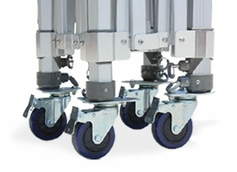 Clip Wheels
PVC Sandbags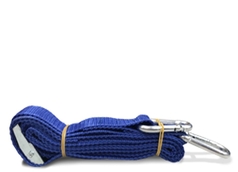 Straps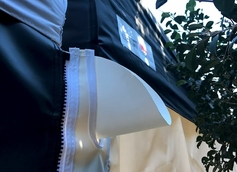 Rain Gutter
Printed Walls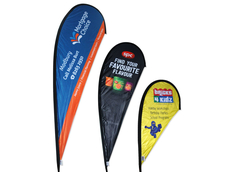 Flag Banner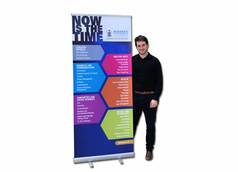 Pull-Up Banner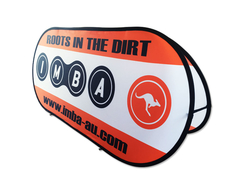 Pop Banners
If you're looking for a versatile and practical marquee within a budget, then the 3 x 4.5 pop up outdoor gazebo from Extreme Marquees is the perfect fit for you.
Pop Up Gazebo 3×4.5 Has Premium Build and Perfect Finish
The X5 True Blue 3 x 4.5 pop up gazebo is lightweight, compact, and portable tent. It is ideal for recreational outings and small to mid-level promotional events.
The frame profile is made of powder coated steel, with a 45mm hexagonal leg profile; supported by double bracket nylon connectors and commercial steel feet with 115x45x140mm specifications. This ergonomic construct makes the marquee very compact and extremely easy to setup independently.
Heavy Duty Gazebo 3×4.5 is Weatherproof Roof
Remain snug and cosy under the 3 x 4.5 pop up gazebo as its heavy-duty, waterproof roof. We only use premium quality fabrics to create our marquee roofs, so that you don't have to worry about water seepage, exposure to harmful ultraviolet rays, or insects. Our marquees are waterproof, flame-retardant, and UV-resistant.
The plain roof of the X5 True Blue tent comes in 6 standard colours and is made with 500D, PVC coated polyester fabric. We also create branded canopy awnings with 600D, PU coated, imported Belgian fabric.
We use state-of-the-art, 6-colour, digital printing process with fade-resistant inks to emblazon your gazebo with vivid branding including logos, slogans, event details, and complete graphic artwork. Our skilled printers can brand any part of the tent, right from the detachable valence all the way up to the peak flag and internal walls.
Branding Options in 3×4.5 Marquee
We help businesses gain traction with an assortment of promotional gear too, such as custom banners, table covers, pull-up standees, peak flags, and fence wraps, that can be dispersed throughout the event site for branding and promotion.
Make the most of your next event with the 3×4.5 marquee that comes with a one-year frame and fabric warranty and engineer certification. Request our support team to share it with you or download it from our website.
Price Beat Guarantee Terms & Conditions
In order for Extreme Marquees to beat a competitor price you must supply a written competitor quotation of a lower value. The product must have the same specifications. The quote must be from a reputable, legitimate Australian company. The quoted price must be available to the general public. The supplied quotation can not include any sales or promotions.