6 x 6 Marquee, Pop Up Gazebo for Sale In Australia
CALL FOR TODAY'S BEST PRICE
Size: 6m x 6m
From $2,650 – Standard Package
From $3,370 – Custom Printed

Frame Specifications:
Strength: Super Heavy Duty
Height: 3.84m
Clearance: 2m
Frame Weight: 110kg
Roof Weight: 20kg
Main Profile Size: 57mm
Main Profile Geometry: Hexagonal
Truss Bars: 36 x 18mm
Material: Reinforced Aluminium
Connectors: Extruded Aluminium
Box Size: 175x56x56cm
Fabric:
600D PVC Coated Polyester
900D PU Coated Polyester
580GSM PVC
Polyester Standard Colours

Warranty:
Frame: 10 Year
Fabric: Polyester Plain & Printed 1 Year
UV Printed 2 Years
PVC Plain 5 Years, Printed 2 Years & Clear PVC 2 Years
Weight Plates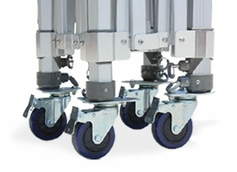 Clip Wheels
PVC Sandbags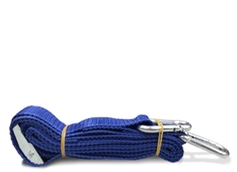 Straps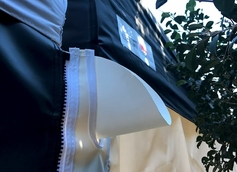 Rain Gutter
Printed Walls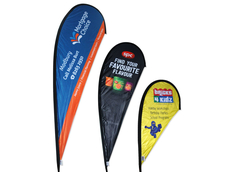 Flag Banner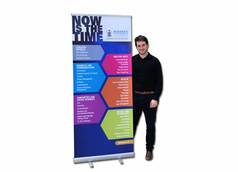 Pull-Up Banner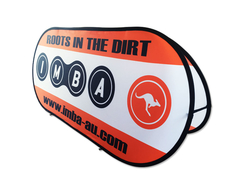 Pop Banners
What do the most successful outdoor events and parties have in common? An impressive marquee! And where do you find one? At Extreme Marquees! Our X7 Tectonic Range 6×6 marquee is perfect for all types of professional, recreational, corporate, and commercial events.
6×6 Gazebo: Style and Function – Two in One!
With the 6×6 gazebo, you can create a mesmerising outdoor event space.
Designed with mid- to large-scale events in mind, the X7 Tectonic Range 6×6 gazebo features a robust metal body made of 6005/T5 grade aluminium. The frame is supported with reinforced aluminium inner legs that have an ergonomic 40mm square leg profile to make the complete structure more agile and sturdy. Supporting the frame further are 32×18 mm over-sized truss bars, extruded aluminium connectors, and heavy-duty, zinc-coated, 100x100mm, commercial steel feet.
Vivid and Versatile 6×6 Marquee
If a marquee represents your business, then think of a canopy as its face. And the 6×6 marquee features canopies that you can entice visitors with. The canopies are impervious, UV-resistant, and flame-retardant and you can buy them in plain, solid colours, or with your business' branding.
The solid canopy is made of 500D PVC coated polyester while the customised canopies are made of 600D PVC coated polyester with adjustable roof tension to prevent water logging and to set the marquee at optimal height.
Ease of operating and safety are paramount to us at Extreme Marquees, which is why our marquees are lightweight, compact, and come with a manufacturer's warranty on their frame and fabric of up to 7 years.
We also offer several promotional accessories such as wave banners, flare banners, pull-up banners, super boards, pod pop banners, shuttle pop banners, oval pop banners, frame banners, fence wraps, table covers, and peak flags – all of which can be customised to incorporate the logo of your business, slogan, and graphical artwork. We use anti-fade inks for printing over imported Belgian fabric that is wear and tear resistant.
Hooked? Call us at 1300 850 832 to place your order for a X7 Tectonic Range 6×6 marquee!
Price Beat Guarantee Terms & Conditions
In order for Extreme Marquees to beat a competitor price you must supply a written competitor quotation of a lower value. The product must have the same specifications. The quote must be from a reputable, legitimate Australian company. The quoted price must be available to the general public. The supplied quotation can not include any sales or promotions.
The Summit Classic Range is our flagship marquee range. With over 100,000 frames sold worldwide and 15 years of research and development, the summit offers unparalleled reliability and strength.The Summit features a high-tech 2mm thick 40mm T5 6005 hardened aluminium square leg frame. Connectors are made from high quality extruded aluminium and include steel feet to ensure a strong stable base. The roof is spring tensioned and is available with either 100% PVC or PVC coated polyester fabric. A patented wheel system and coloured anodised aluminium frames are also available with this range. The Summit range of marquees is suited for any commercial purpose and built to exceed expectations.