We're proud to provide a valuable service to our customers. Here are some of their stories!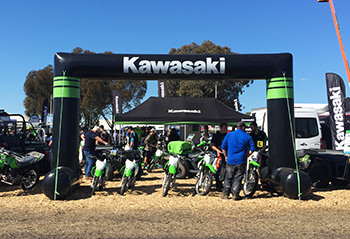 "we are very pleased with the inflatable which looks great in the attached photo.
The design process was quite straightforward.
Delivery time was as agreed – we were on quite a tight timeline and you delivered – as well as keeping us informed when requested which was good.
I had to call the office to get some advice regarding inflation pressure and so on after delivery "
Johnny
"The product work was fantastic help and arrived in good time.
I found the support people to be a fantastic help.
The price quoted for the product was generous and helped us out with the limited grant funding we had to spend.
I would be happy to recommend their products ad services to anyone.
Will send one when I have one inside the station marquee!"
Cynthia
"Thanks for our recent orders! Here is some pictures attached, I am so happy with the outcome.
I am ordering the new detachable banner for Calamari this time, hope the next order turn out so good like this one."
Shima
"service has been great! William Pole dealt with the roof issue quickly so we are happy with that. I have attached a few photos of the marquee put together."
Isaac
Bardon Scouts
Mark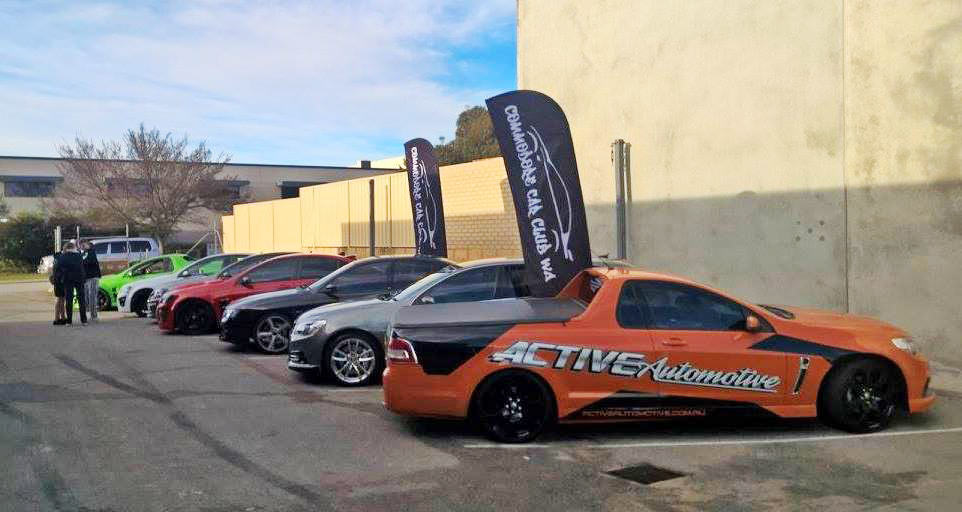 "We are stoked with the flags we ordered. To be honest a lot bigger than I pictured but they came up great. Have attached a photo of the flags up at our Dyno day a few weeks back."
Nick
"The team at Extreme Marque's done a great job from start to finish with my order, I know I was pushing for time once finalising the order but everyone managed to get the product delivered and all went well.
The event was a huge success and there was many comments over how good the marque looked and presented, Katherine and Kelsey were particularly helpful with the process.
I will be sure to recommend your business to the broader team here at Murray Goulburn / Devondale"
Fiore
"Stanthorpe City Football Club recently purchased 2 marquees and I just wanted to say how great Extreme Marquees was to deal with throughout the whole ordering process.
All staff that I emailed or spoke with were great to deal with and nothing was ever too much trouble. Delivery was also very quick and prompt."
Madalene
"Our recent experience with Extreme Marquees was a pleasant one. Your team works very hard and you should be very proud of the results. Thank you"
Andria
"Frankly we were impressed with you and your company from start to finish. Price was competitive and according to our specifications list, the product was superior. The design work was done thoughtfully and the result was outstanding. (As seen by the photographs.) Delivery was as promised and within a very short time-frame.
The marquees have been used by a wide variety of Community Groups and they have all appreciated the ease of putting up and packing up.
Thanks for a job well done."
Rob
"The marquee quality is amazing and we are very happy with it. We held an event on Saturday and catered to well over 1,000 children."
Kay
"Feedback for our marquee – It's fantastic work and the graphics are great.. We used it at a local wine festival and with the help of the marquee we certainly announced the arrival of our brand!"
Brian
"We were very happy with everything, from the ordering, producing, quality of product and easy of putting the product up."
Janelle
"We think it looks great and hope you agree and can use them to show people what you do and how good it can look."
The team at 12 Volt Direct
"I would like to thank the team at Extreme Marquees for their professional customer service and outstanding product quality. Your graphics team were very accommodating of my ideas and design suggestions!"
Kate
"We think it looks fantastic, and are extremely impressed with the colour and the print."
Lisa
"I have to say how impressed I am with Extreme Marquees…..not only about the pricing but delivery… The Marquee arrived ahead of schedule and is everything promised and more….I highly recommend your company and would have no hesitation in recommending you to anyone looking for a great, easy to assemble, Marquee…"
Julie-Ann