CUSTOM INFLATABLES & INFLATABLE STRUCTURES
If you want to take full advantage of the creative shaping and sizing capabilities of inflatable tents, explore our custom inflatable structures available here at Extreme Canopy. Our team has the ability to create custom-printed and custom-shaped inflatables to suit your exact vision. A step up from our standard line of eye-catching inflatables, our custom inflatable structures are designed completely from scratch. They can be made in virtually any shape, size, and colour. During a custom inflatable order, the initial stages will involve concept art provided by our experienced design team, followed by a rendered engineer mock-up. Once approved, we go into production to turn your idea into an inflatable reality!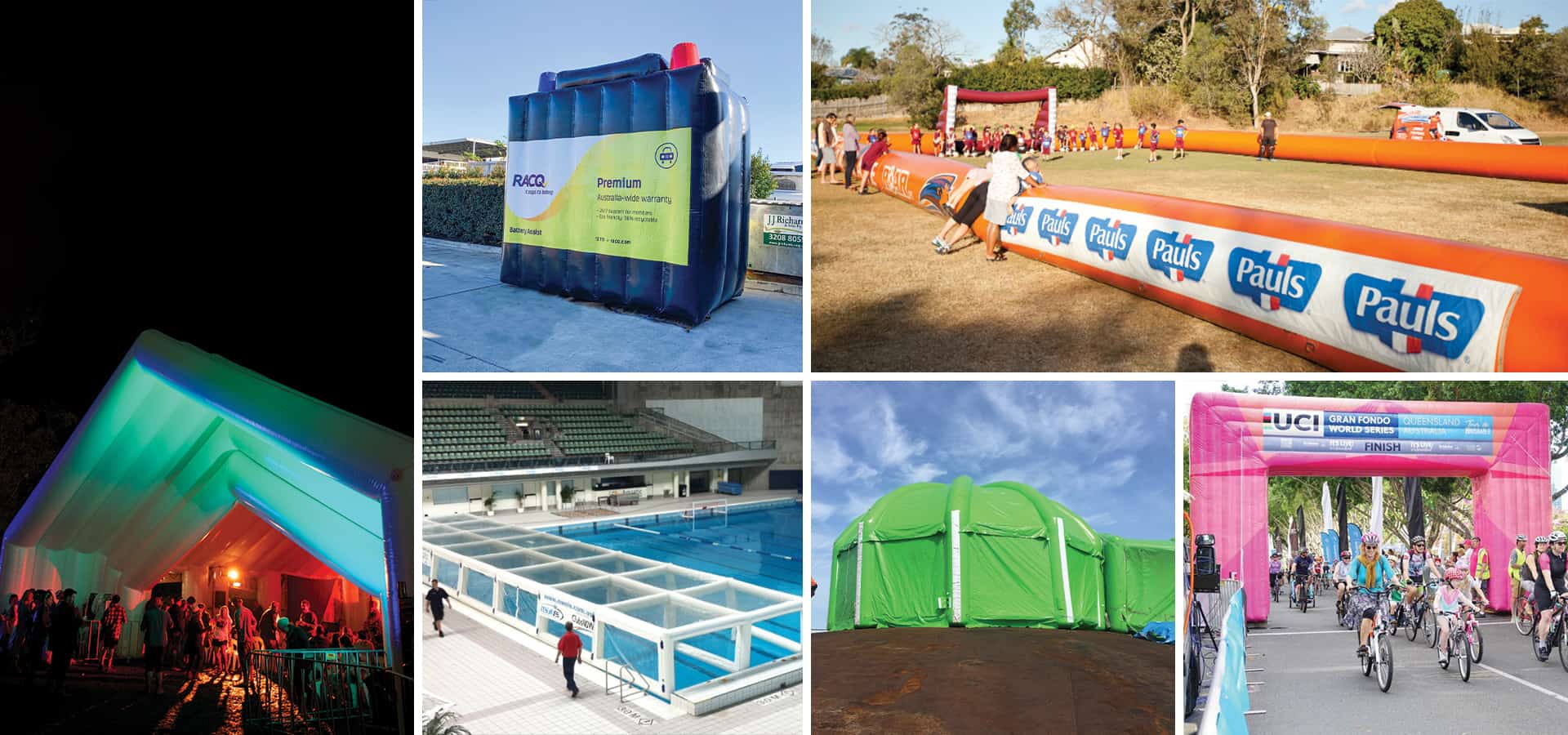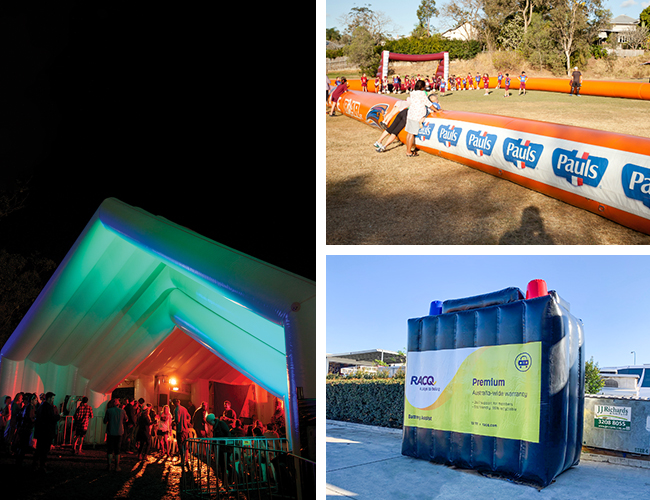 Church Style
Extreme Marquees was set a challenge to design and manufacture a unique chapel style inflatable for event-goers at Splendour in the Grass to tie the knot, unofficially. The idea was first pitched in 2012 and the Extreme Marquees team was eager to make it happen. Our team of engineers modified the design to ensure the inflatable arch was structurally sound; shortly after the 4-week production process commenced.
Following Splendour in the Grass, the customer has used this inflatable at a number of events across Australia. As you can see in the pictures, the set up at Splendour in the Grass was illuminated with LED lights which added to the visual aesthetic of the inflatable. Building off this, the interior was decked out with a dance floor, bar and most importantly an isle lined with chairs leading to a beautiful arbour. Couples at the event were given the opportunity to have unofficial marriage ceremonies in the chapel, while the party going crowd had the excitement of witnessing. Extreme Marquees now calls this product the Church Style Inflatable; named after its unique shape.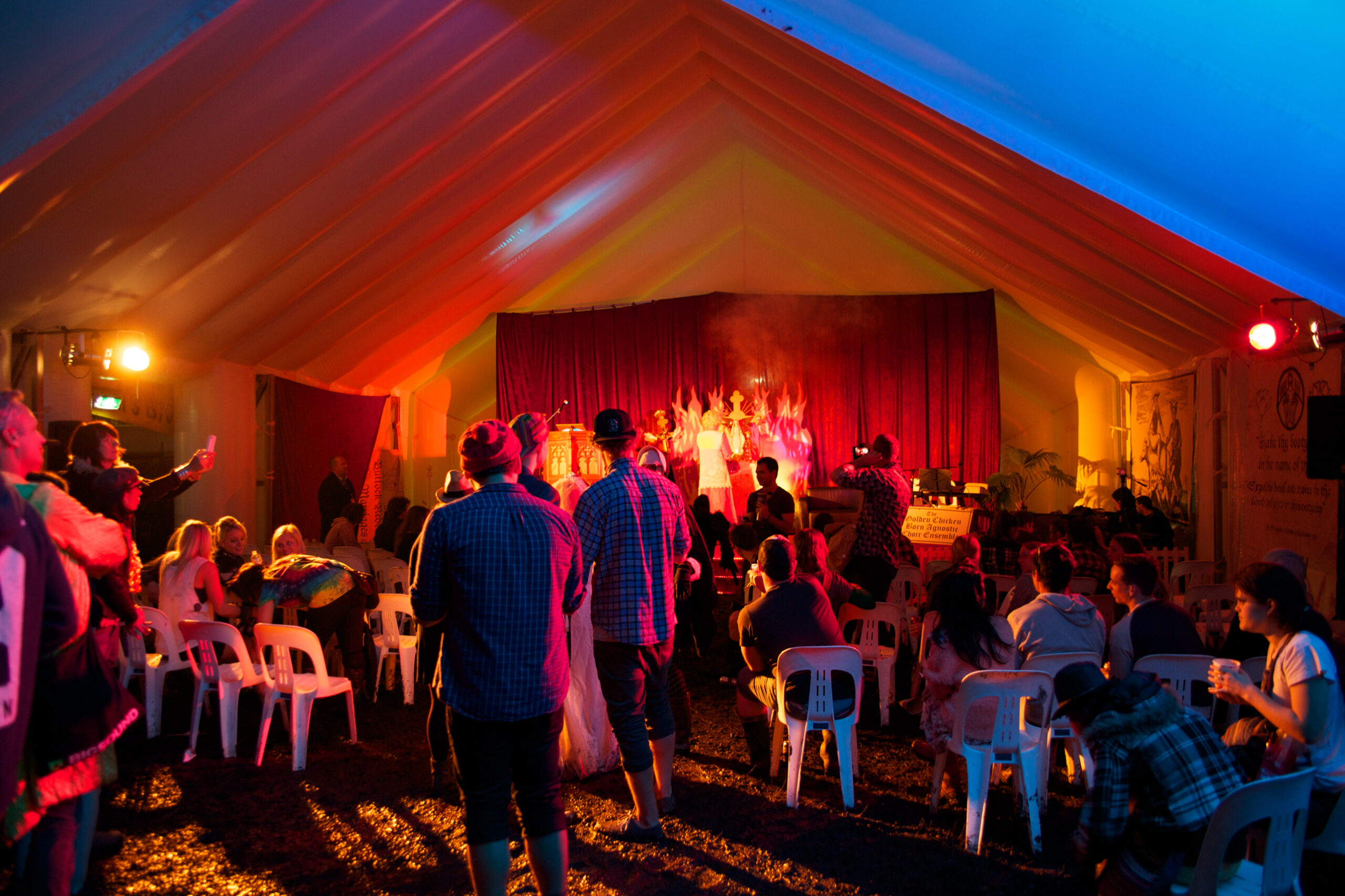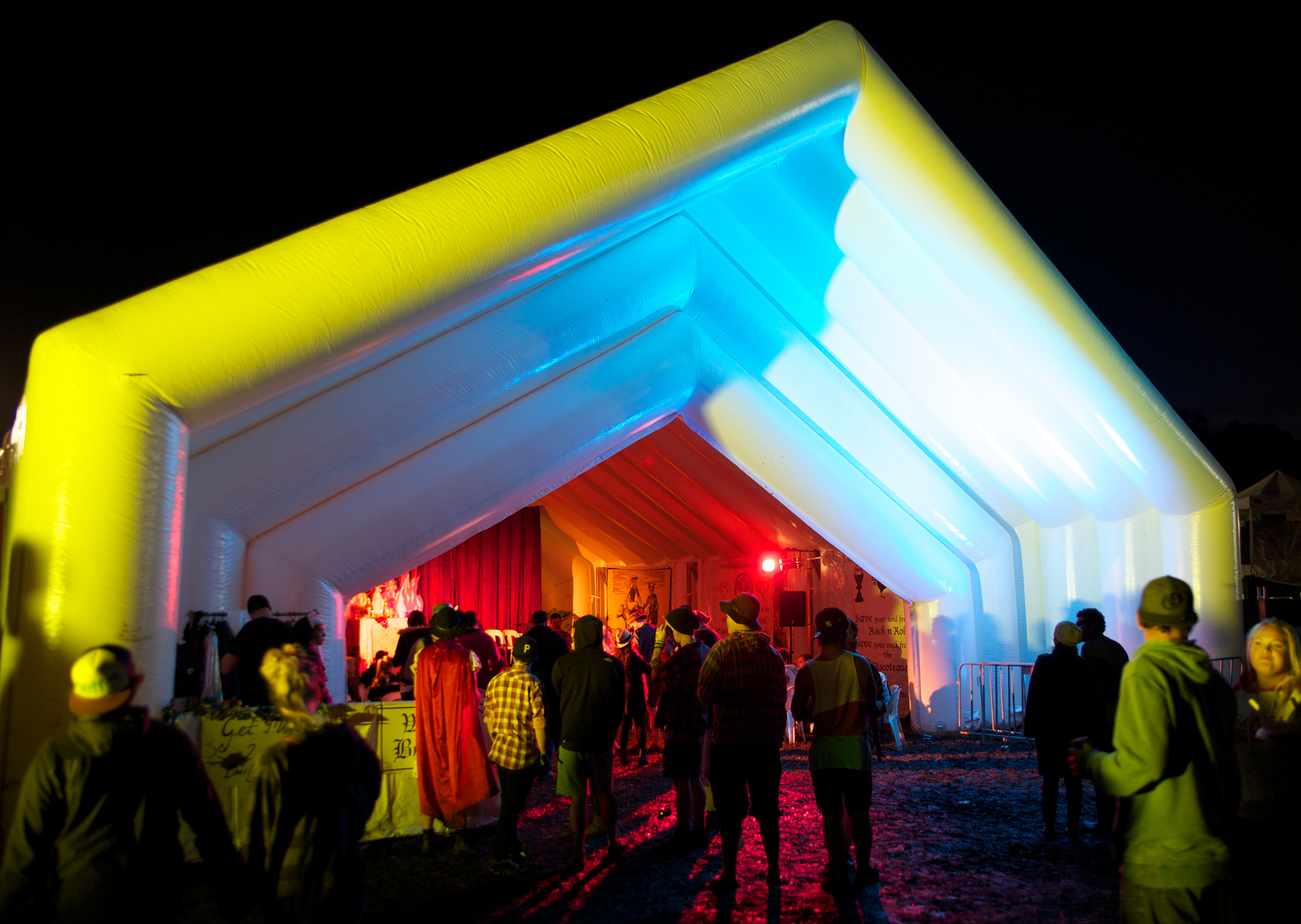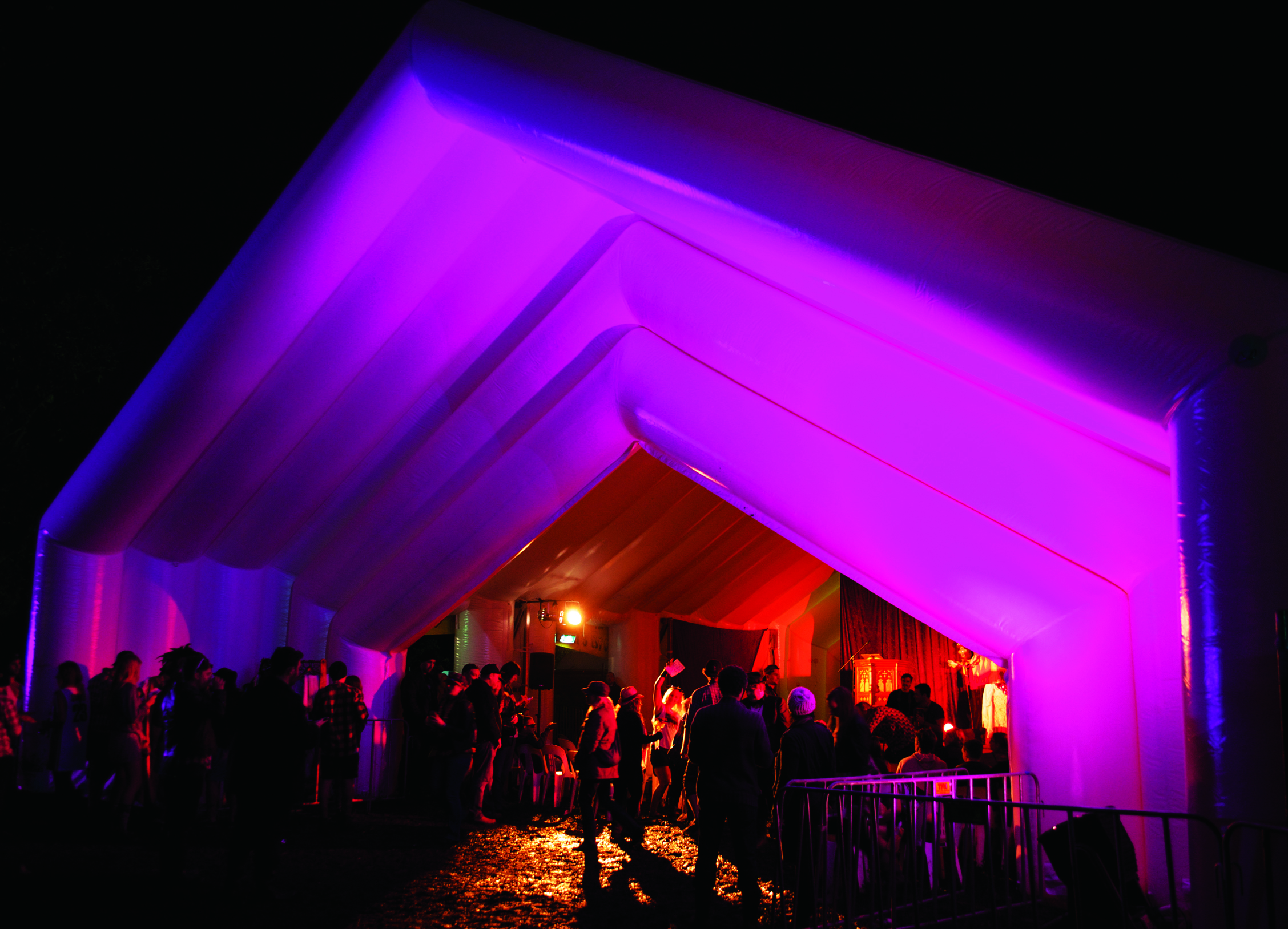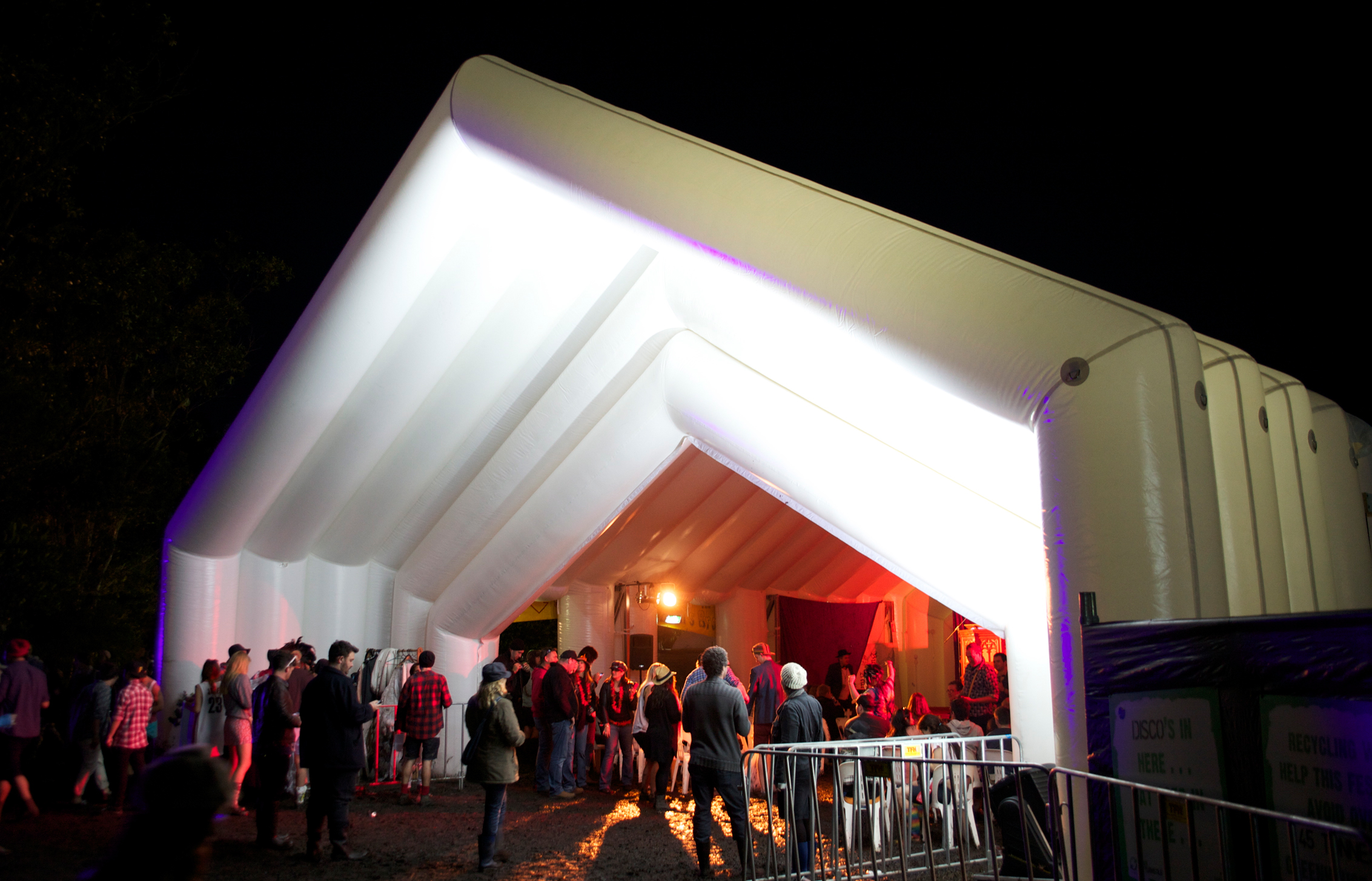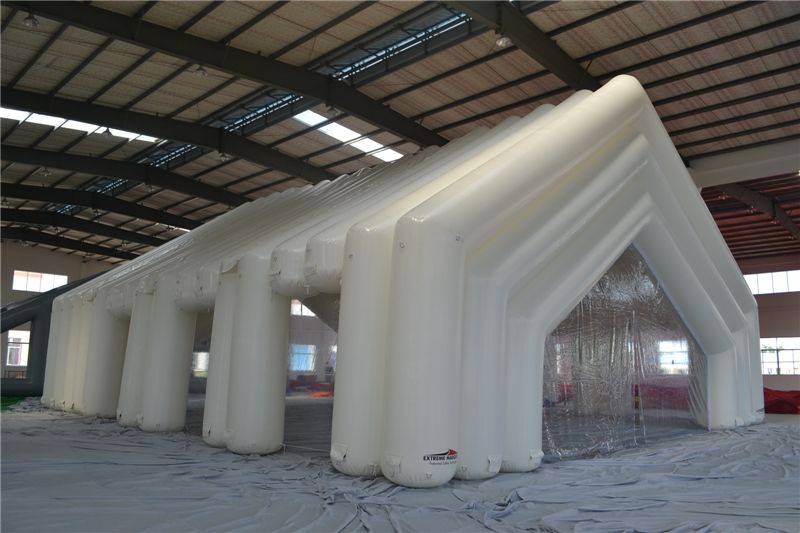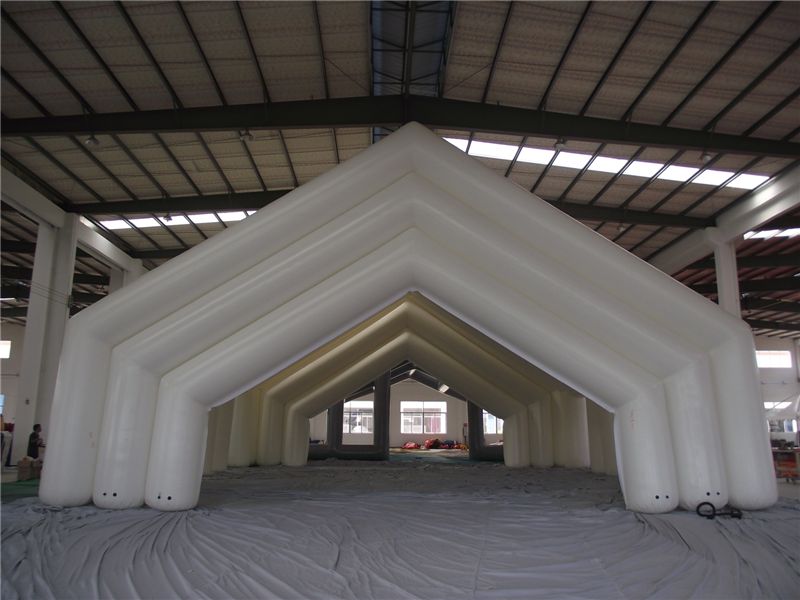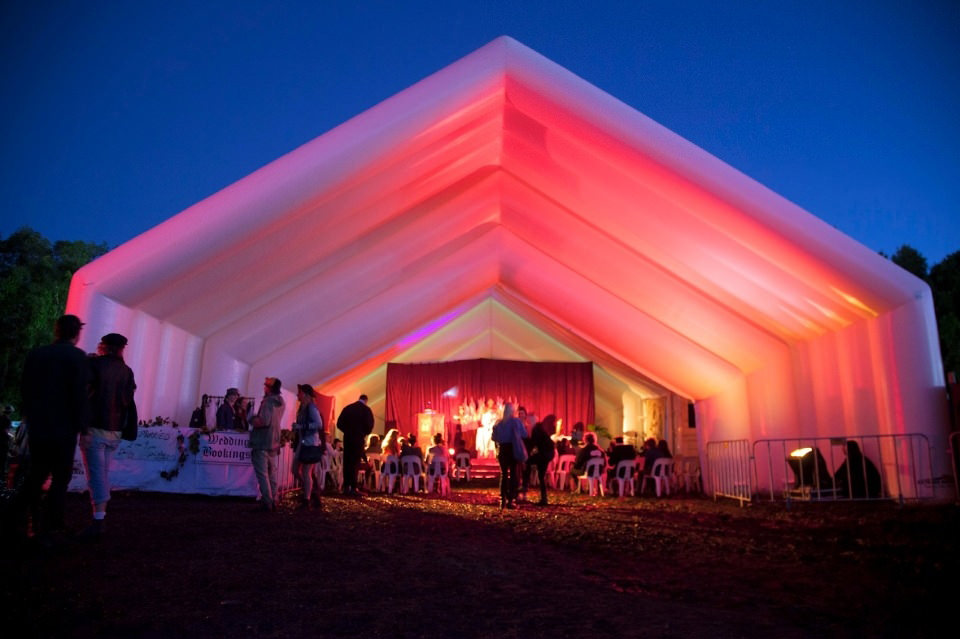 Soccer Field
Extreme Marquees was approached with the idea of building an inflatable soccer field as a fun activity that can be enjoyed by the whole family. Built for a clear purpose, this custom designed and manufactured inflatable has been used Australia wide by schools, sporting clubs, expos, and carnivals. Not to mention, a fan favourite amongst rental companies who hire them out for private functions like kids' birthday parties, end of year breakups and much more.
Due to the bespoke services offered by Extreme Marquees, these inflatables can be tailored to suit club colours in addition to promoting sponsors. Features like the sewn-on Velcro tabs solidify the Soccer Field Inflatable as a priceless promotional tool, allowing for new sponsors to be included each year.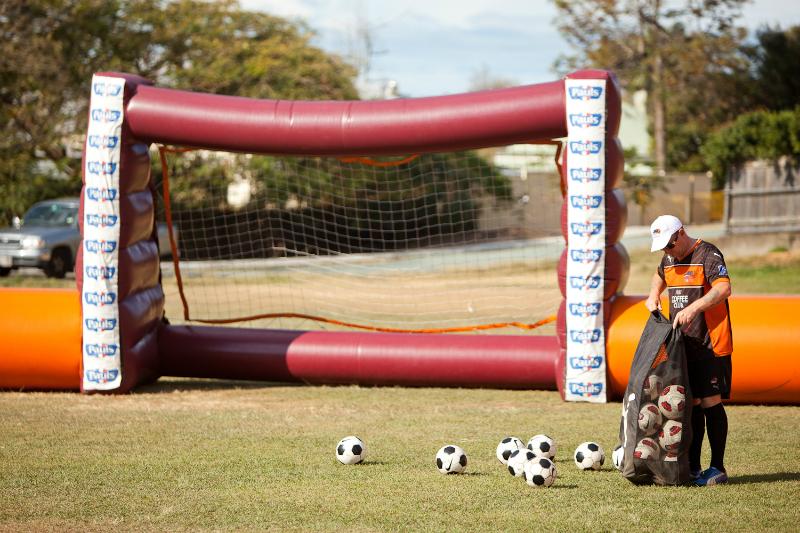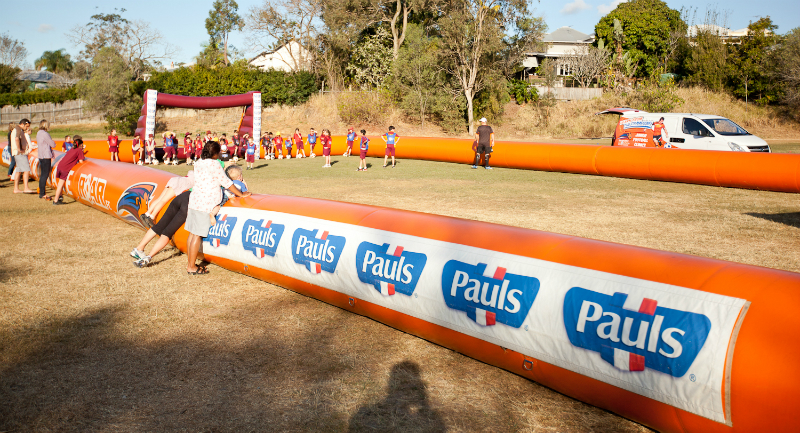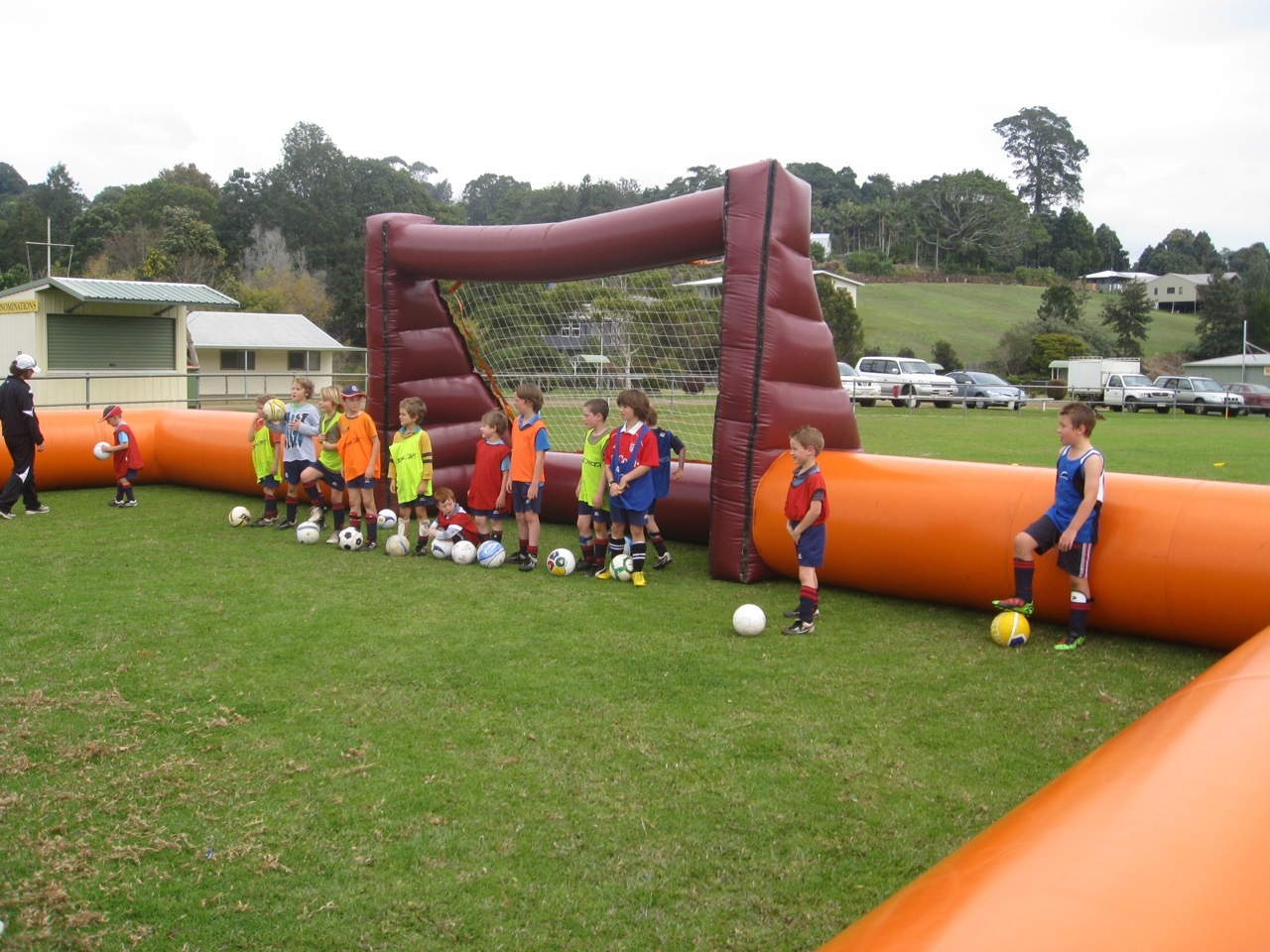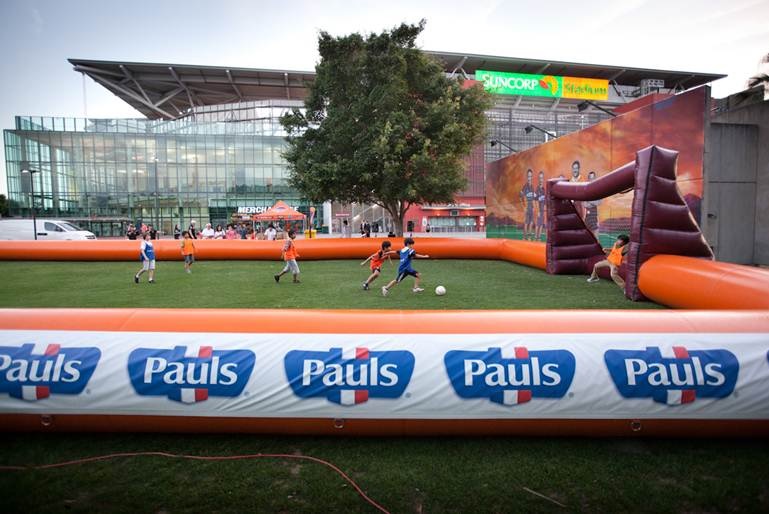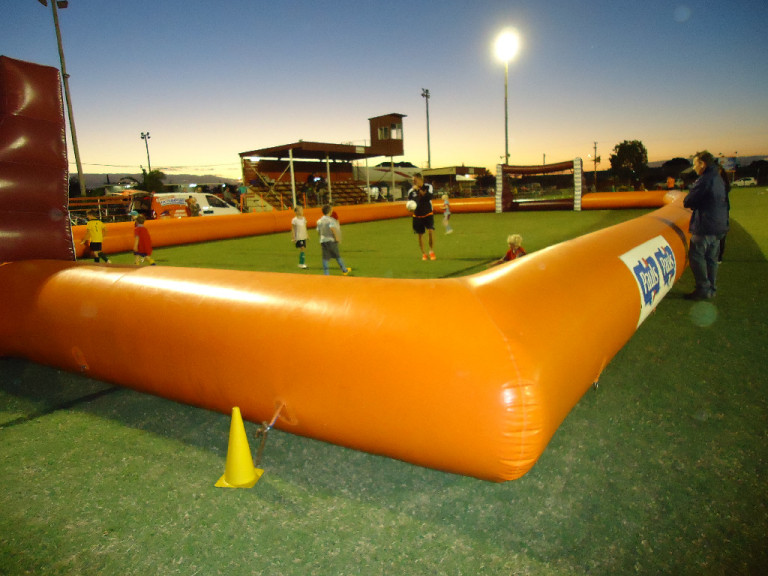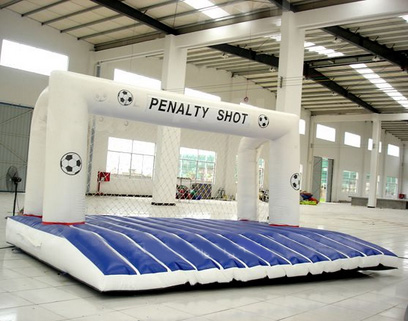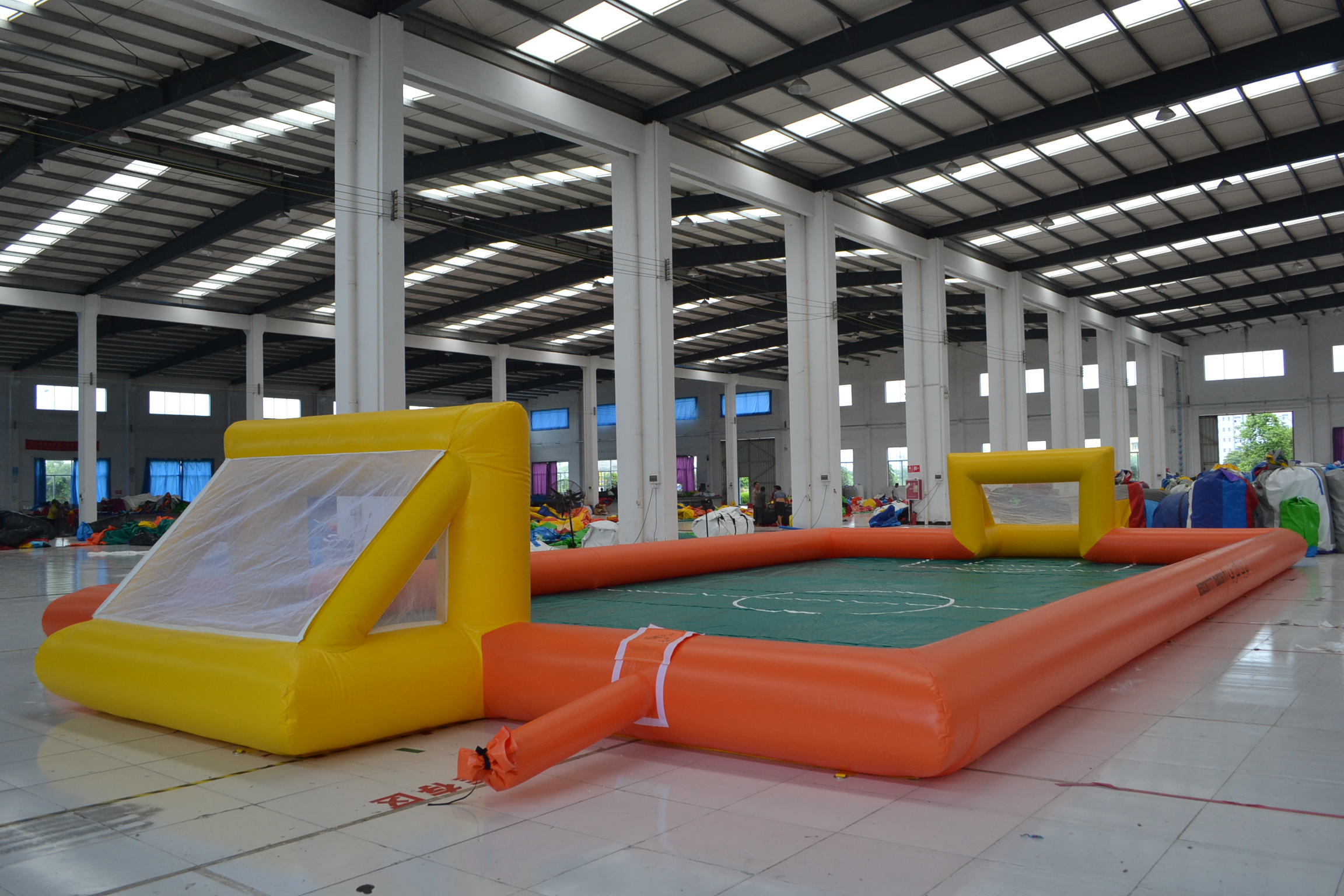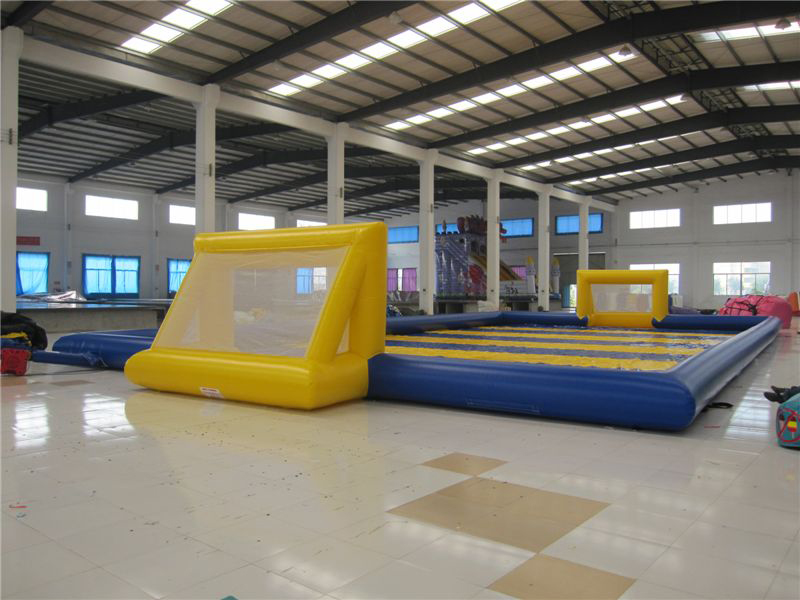 RACQ Battery
Over the years Extreme Marquees has been asked to create a number of 3D items and logos. Each request is looked at individually and designed by engineers to ensure structural integrity. The RACQ Battery is no different, once this request was received multiple design options were created.
RACQ needed an inflatable to use at outdoor camping/4wd expos and agricultural trade shows across Australia, and the Extreme Marquees team were ready to make it happen. Accuracy was the most important factor for this design, hence the ribbed effect on the front, back and sides in addition to colour matching to suit the RACQ branding.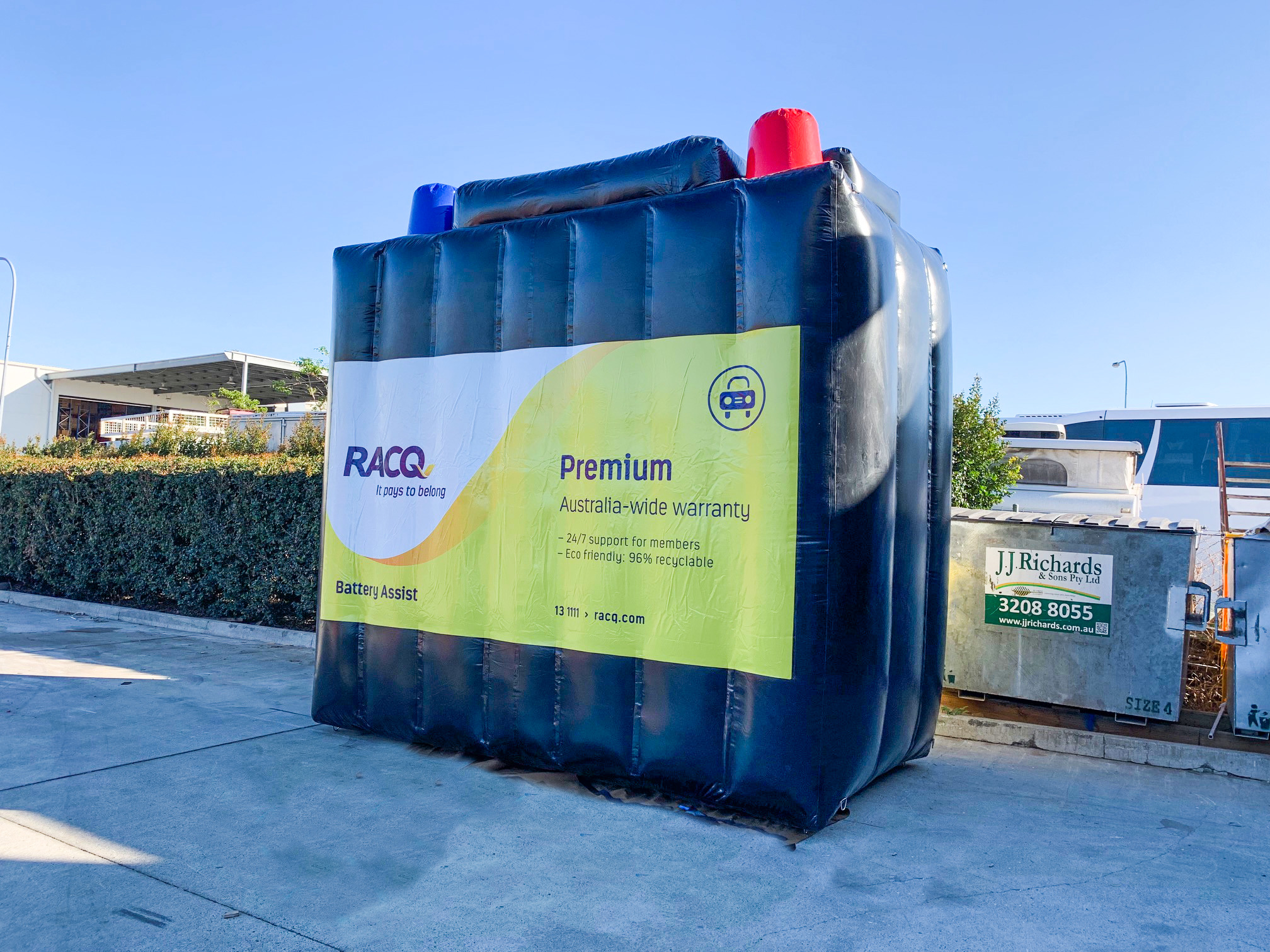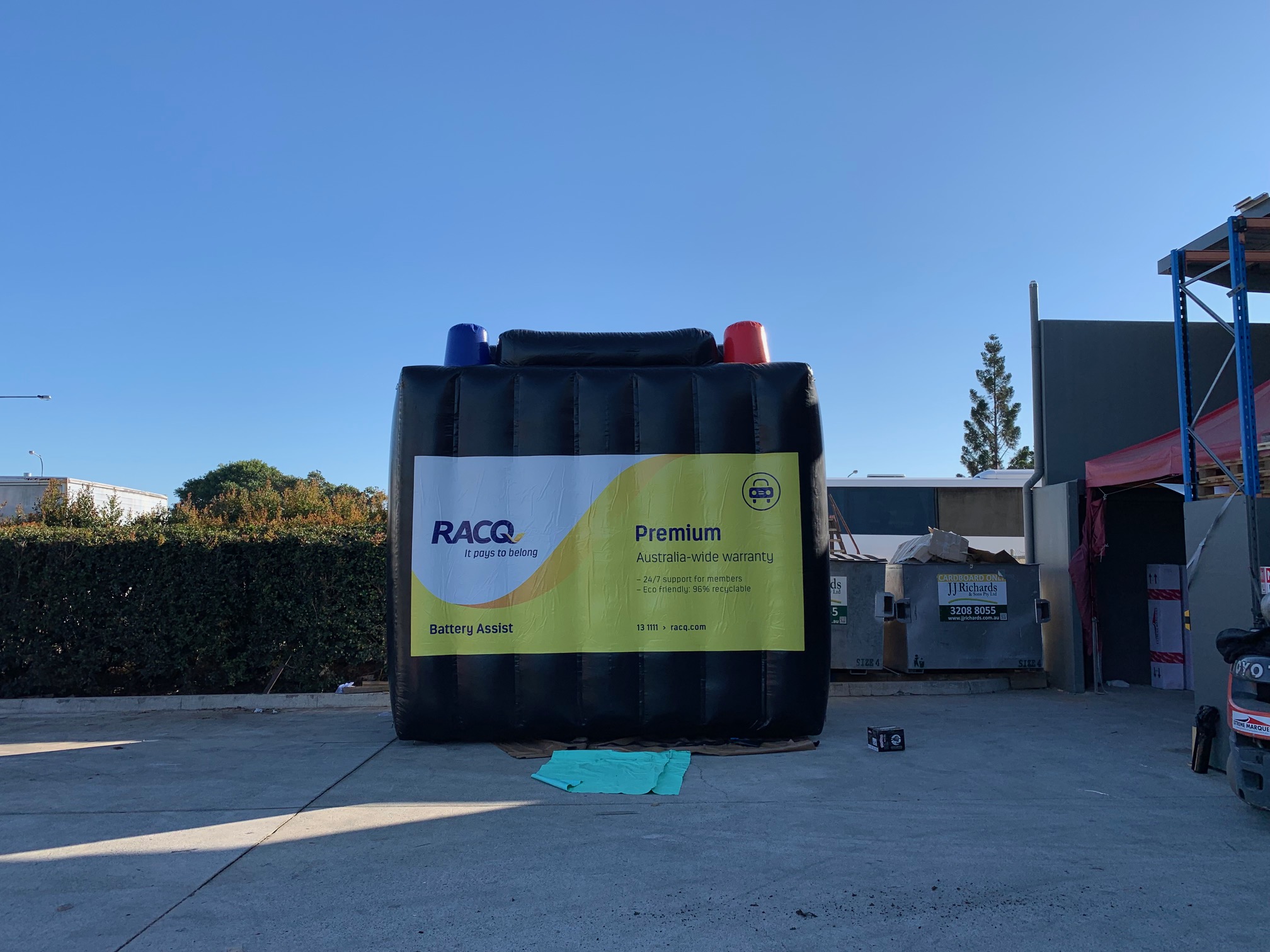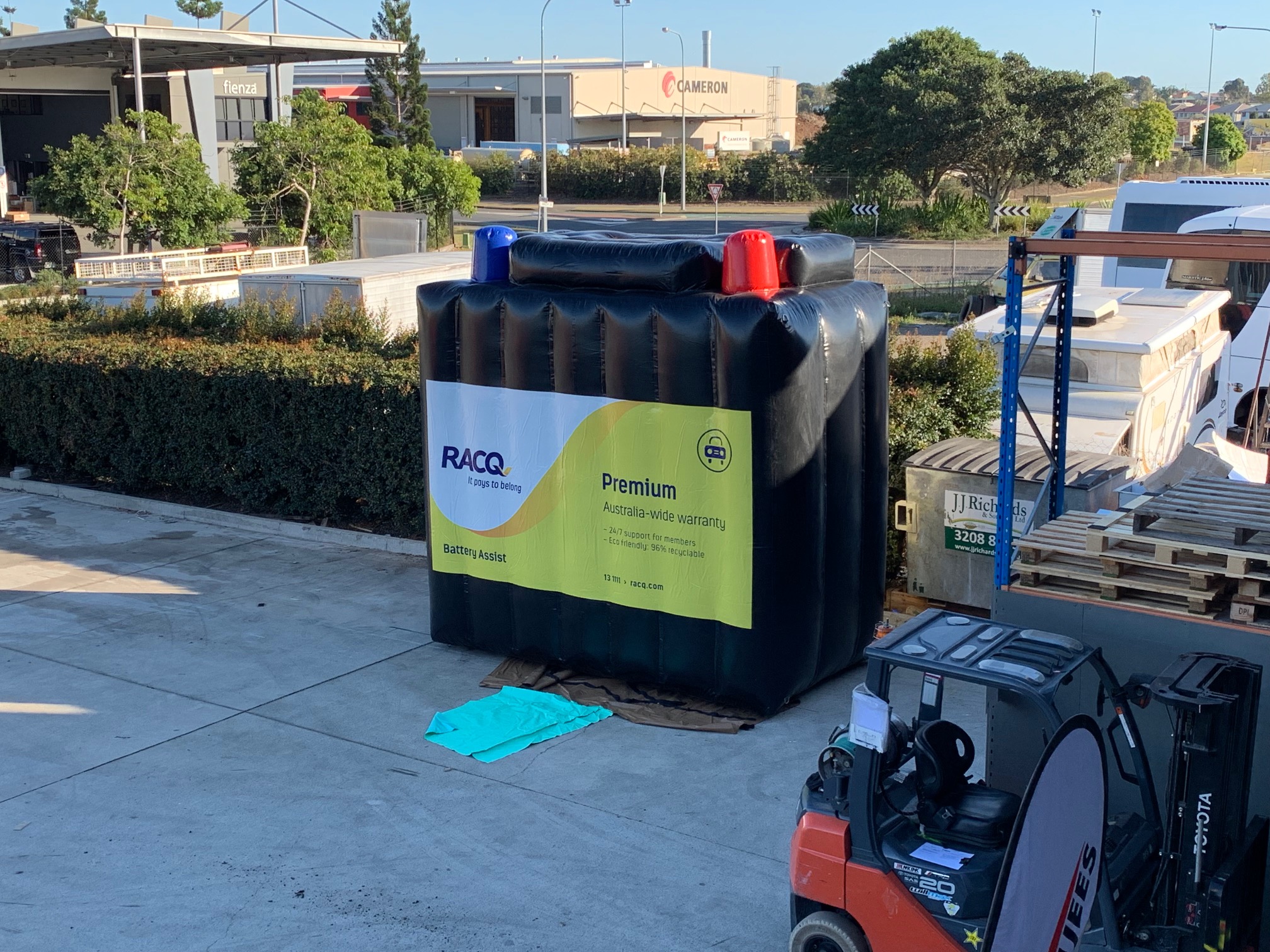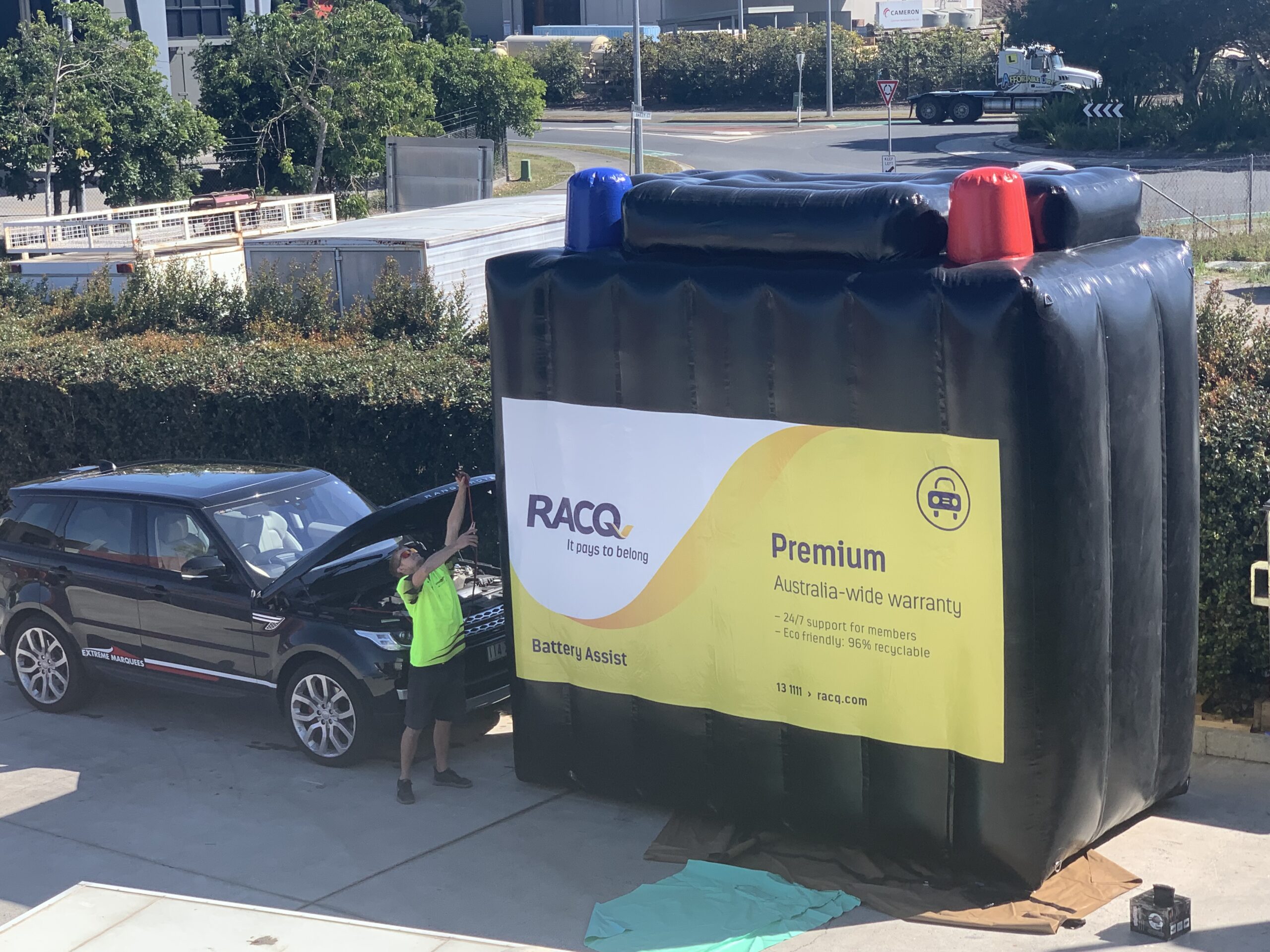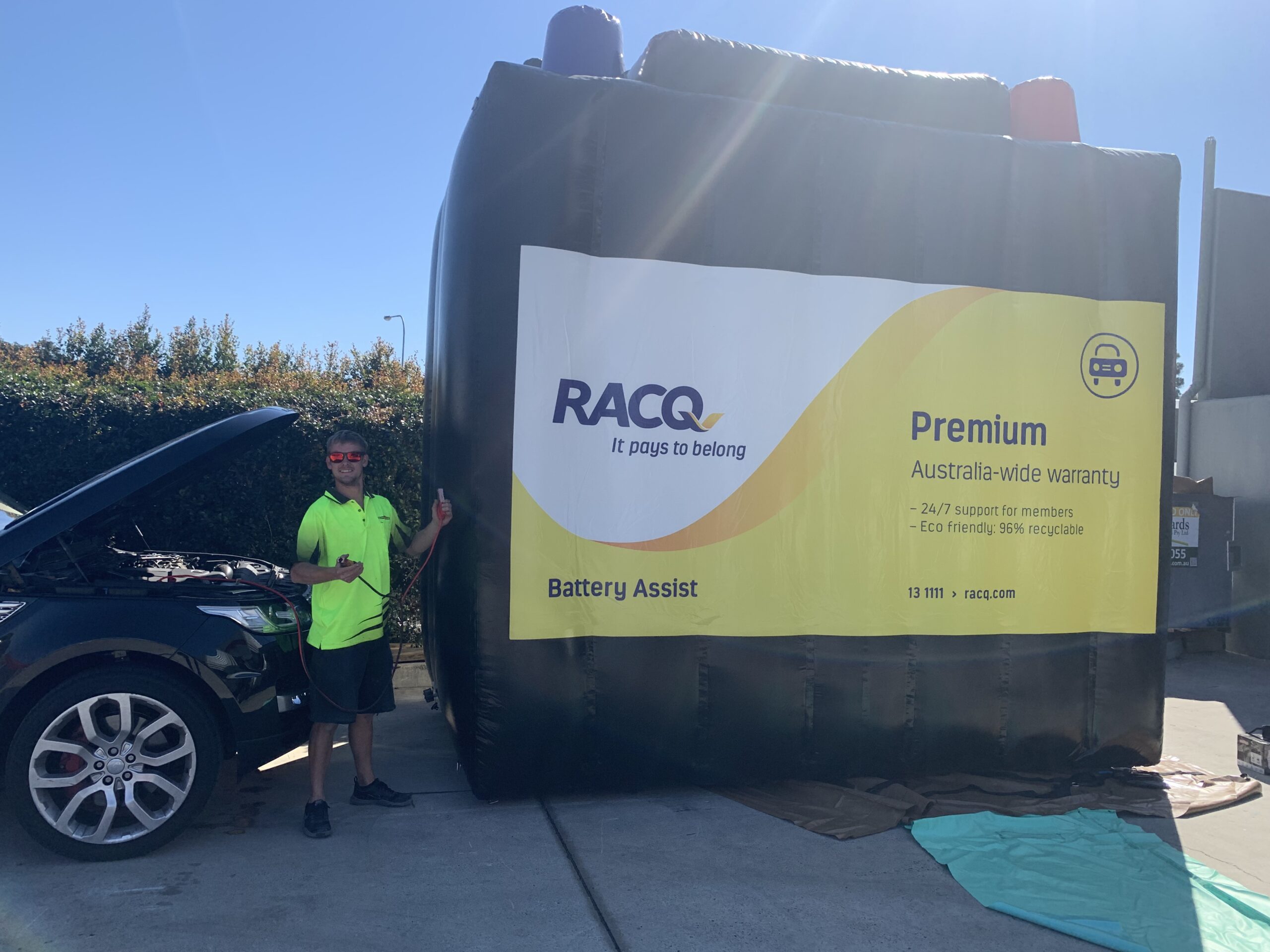 Slaughter Sports
Extreme Marquees was approached by Slaughter Motorsports to build a marquee to be used as a pit stop/repair station for a turbine car attempting to break the land speed world record in South Australia. The Extreme Marquees team was thrilled to be apart of such an incredible project and proudly sponsored the event in conjunction to many others, as displayed on the inflatables side panels. The Quantum Inflatable is one of Extreme Marquees most popular designs to date.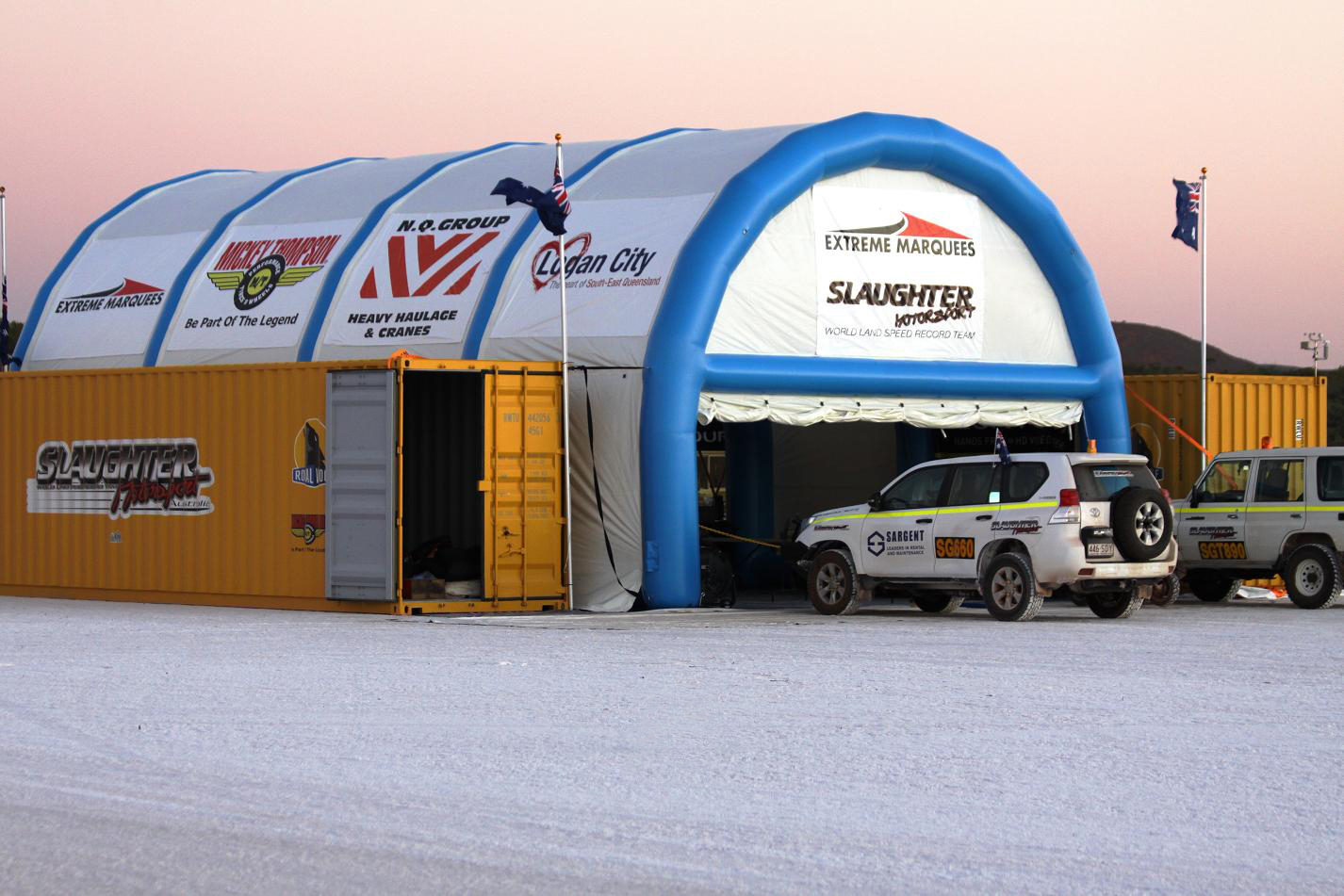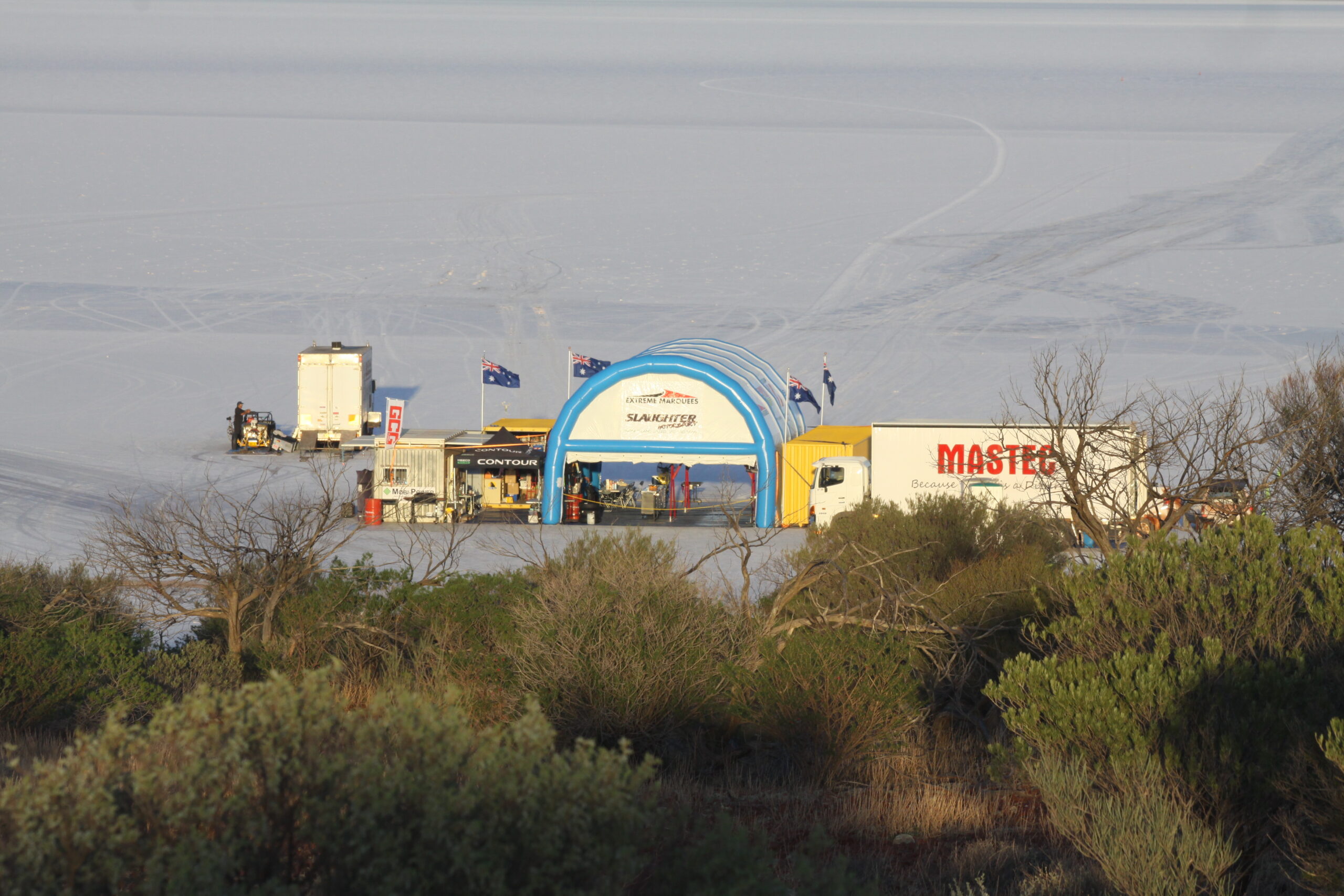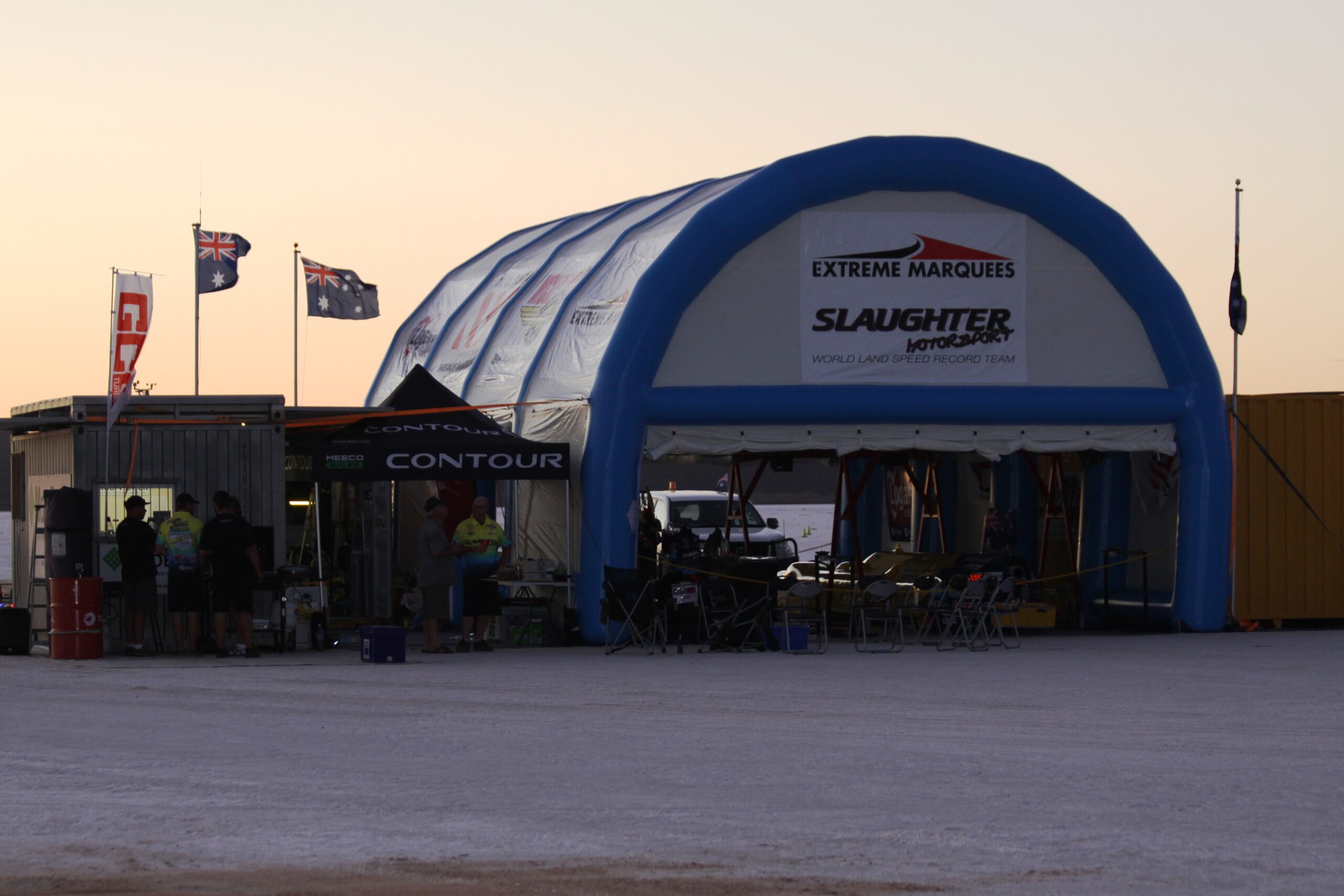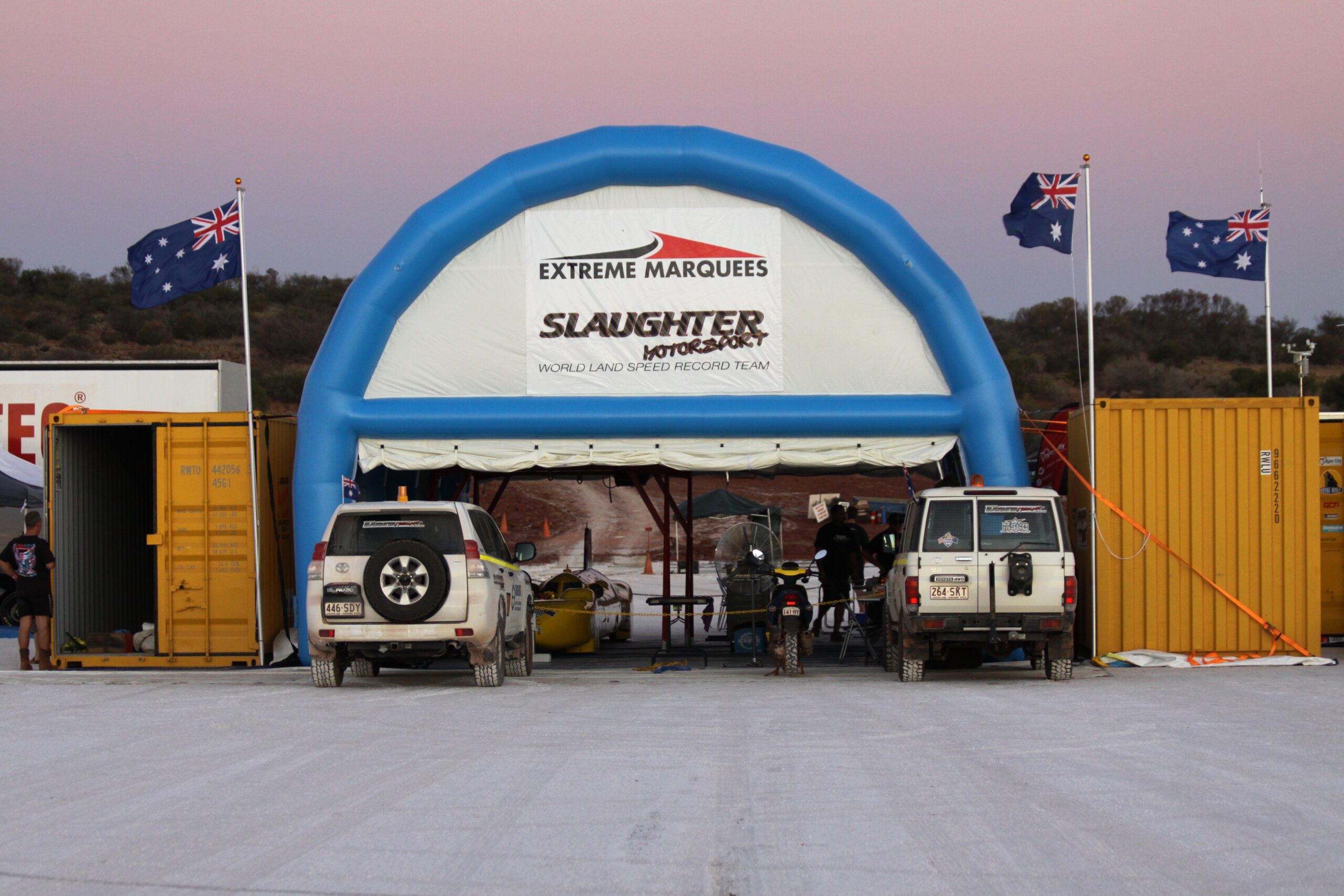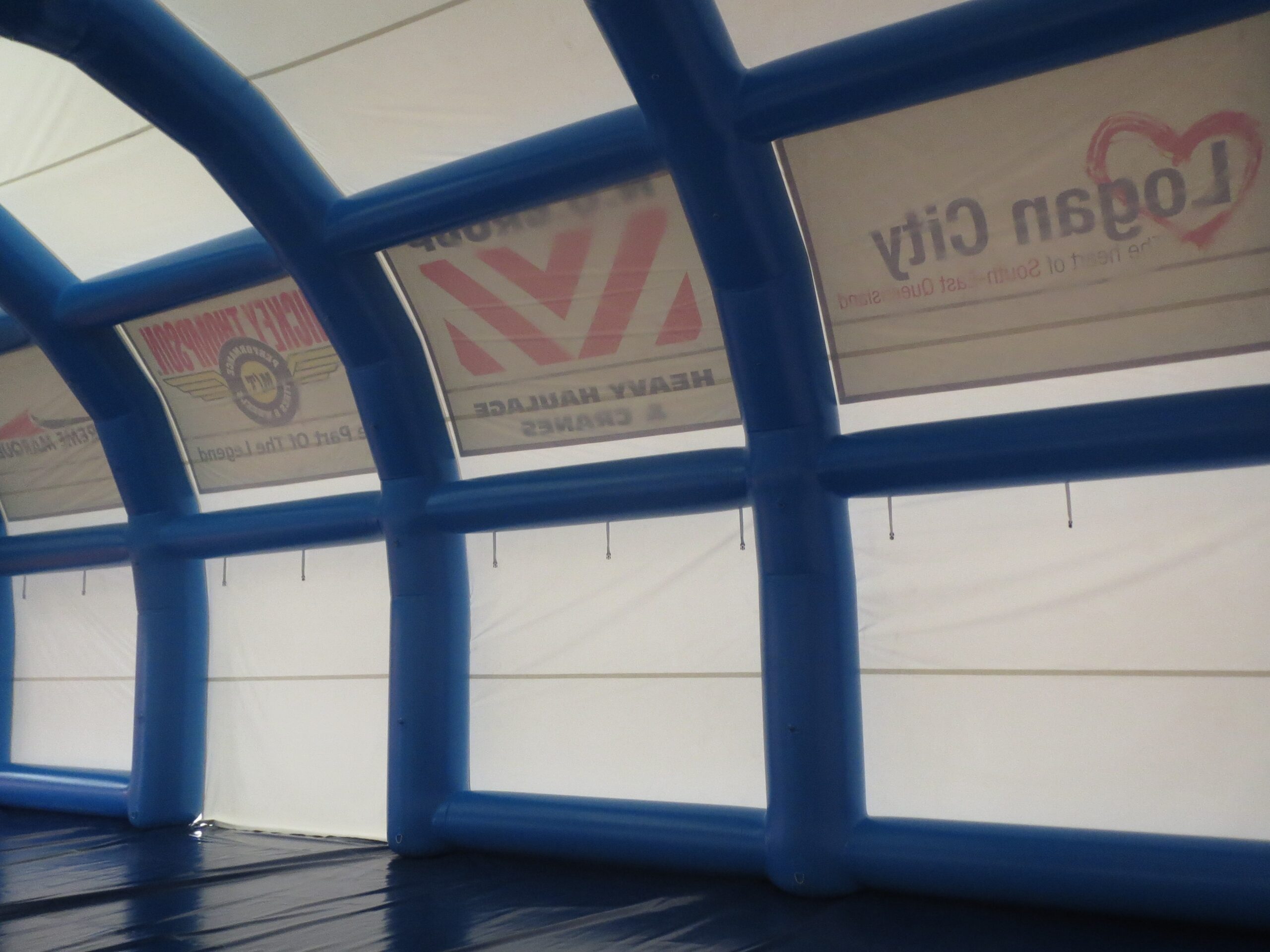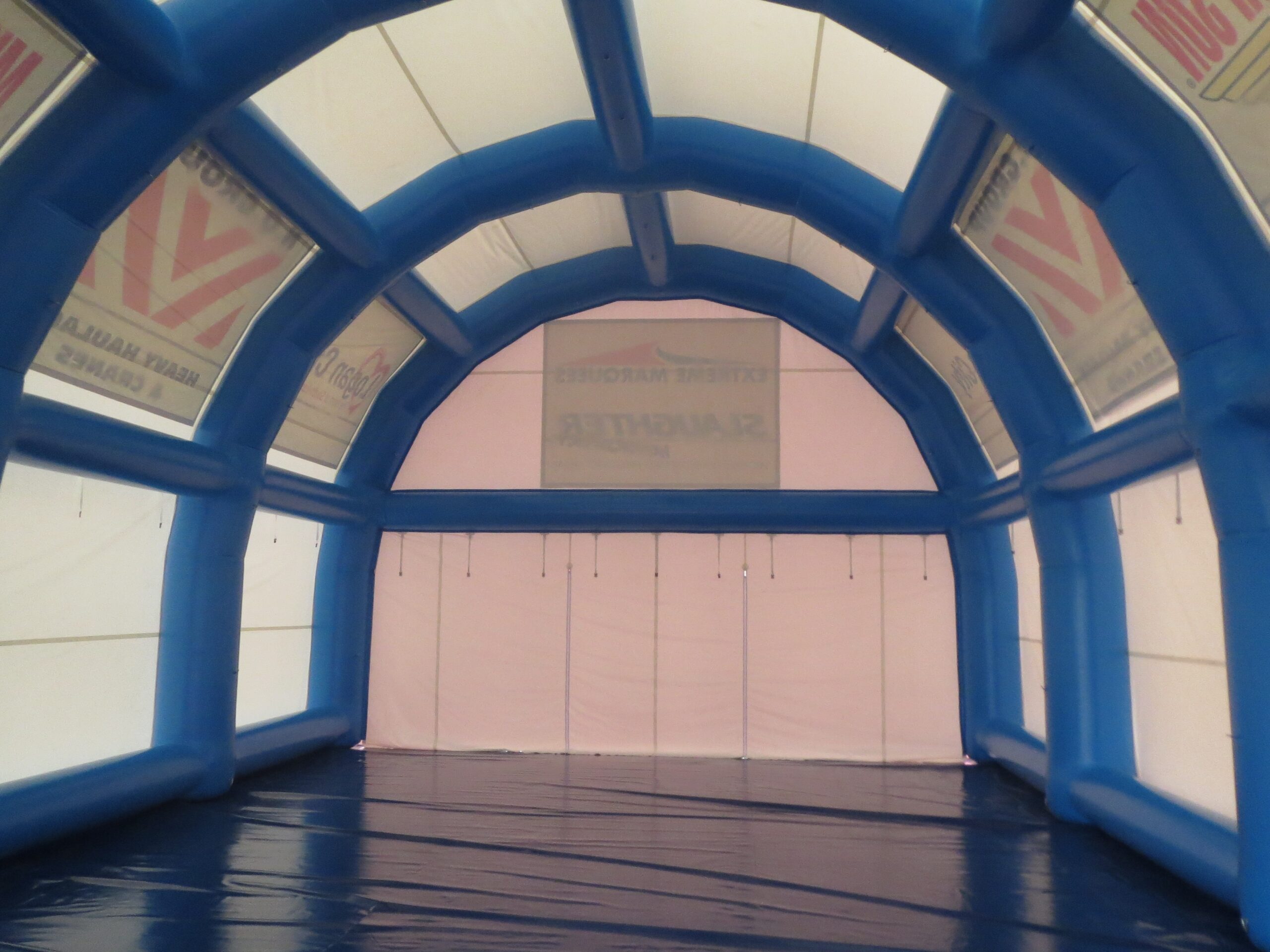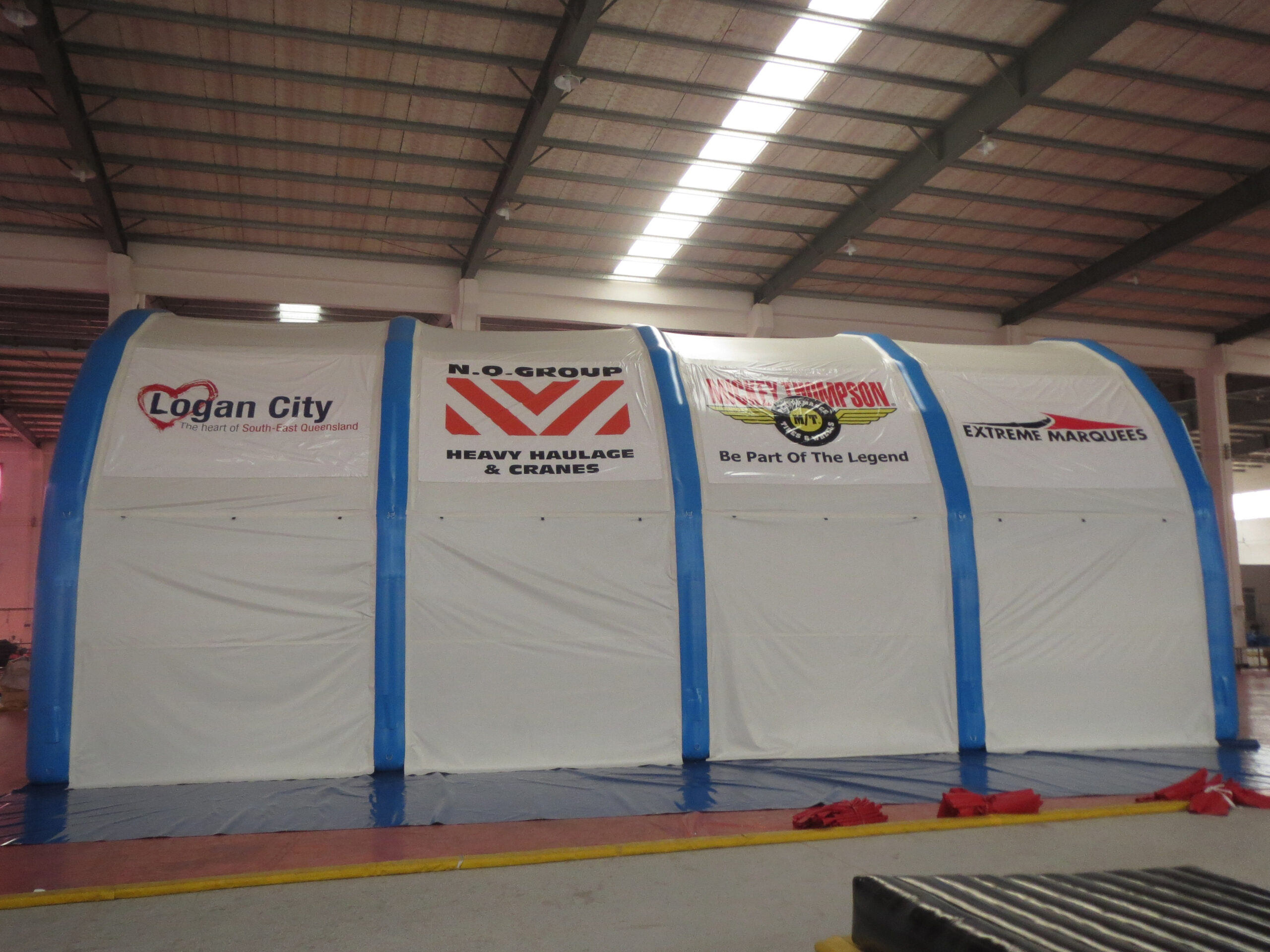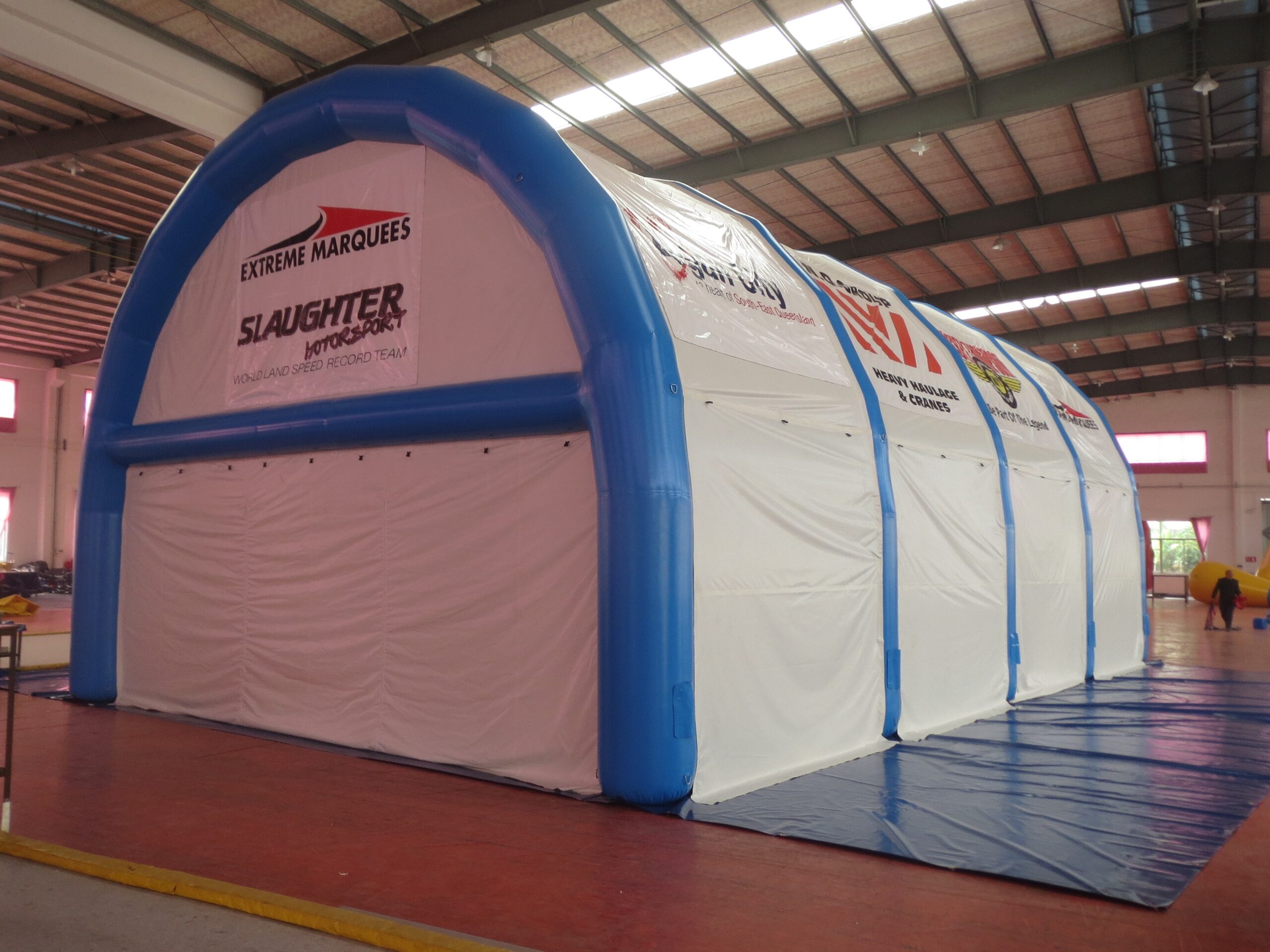 Altitude Inflatables
Altitude training is used world-wide and is renowned for enhancing athletic performance and boasting a multitude of health benefits. After initially being approached by an altitude training company, the team at Extreme Marquees began research on altitude training solutions and how to best enhance the performance of the athletes who use this training model. Previously, altitude training facilities would design rooms in which they can adjust the oxygen levels to mimic a high-altitude setting. Now with the help of the Extreme Marquees team, there are inflatables specifically manufactured to accommodate the required equipment and meet the required dimensions of existing spaces. Extreme Marquees has designed various styles of altitude inflatables serving different purposes, some of which include running tracks, cycling rooms, pool modules and even sleep rooms.
Our largest project was for Sydney's Olympic stadium as pictured, covering two lanes of the pool from end to end. Altitude equipment was set up to lower the oxygen levels while professional swimmers trained. By lowering the oxygen, it increases the intensity of the activity for the athlete and trains the diaphragm to cope with demands of breathing at a higher rate. This is known as inspiratory muscle training (IMT) and is scientifically proven to positively effect performance.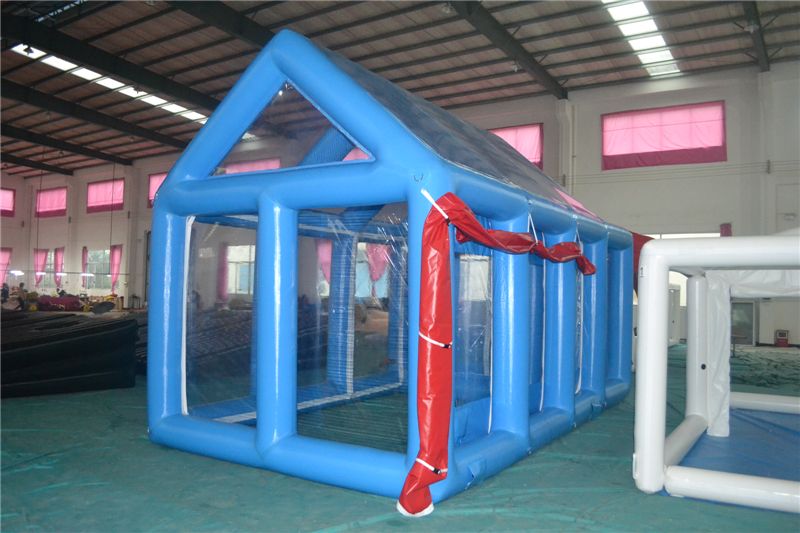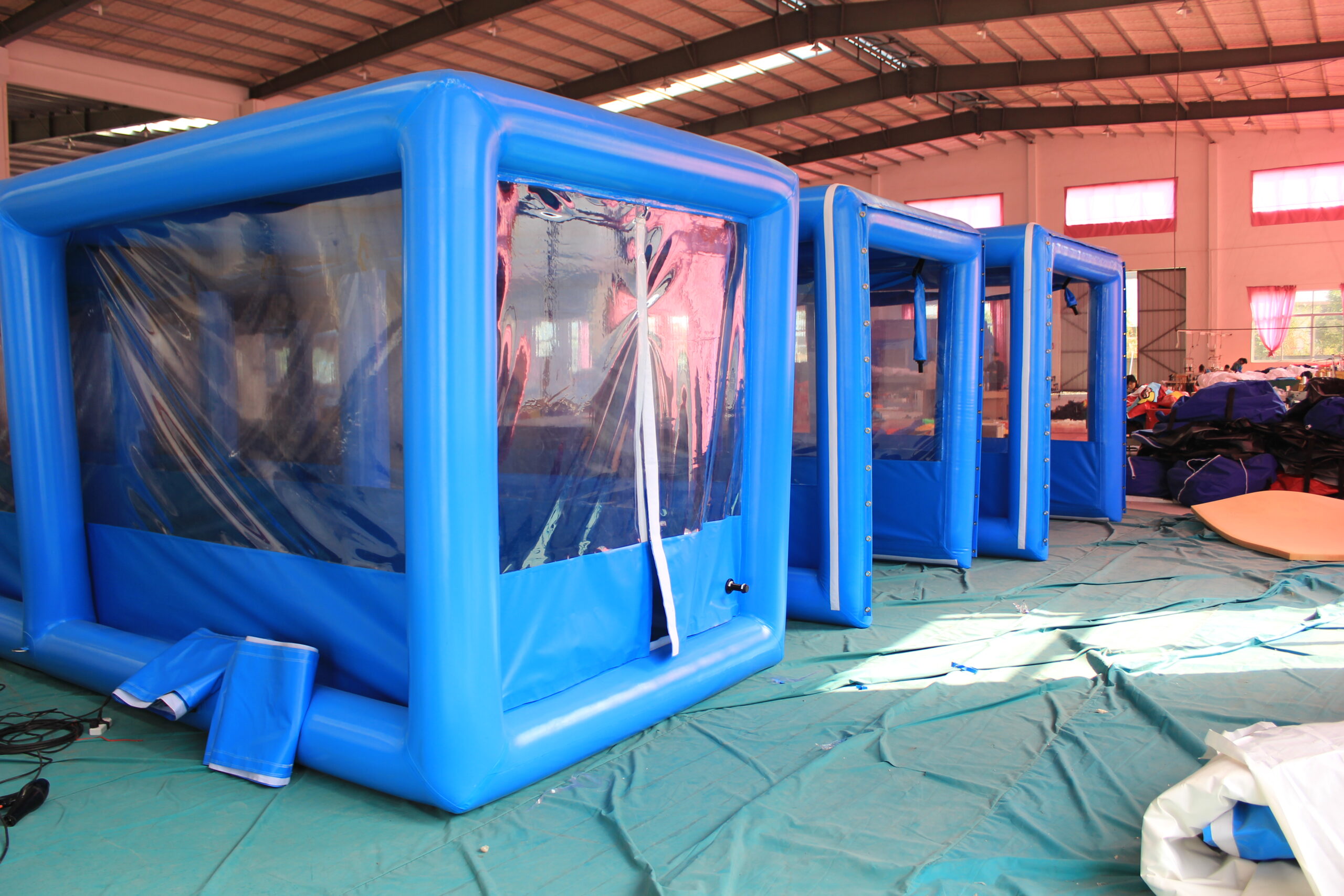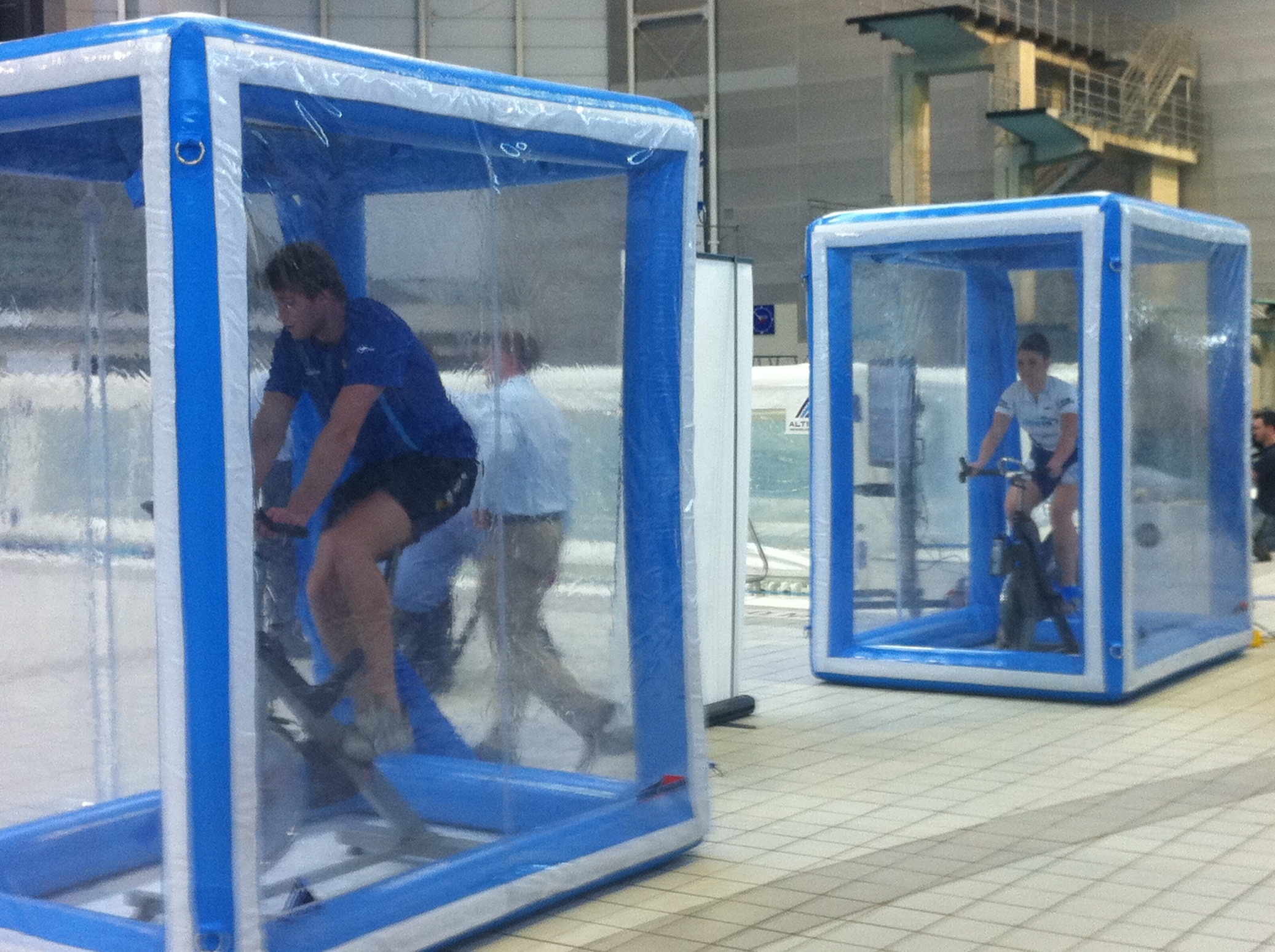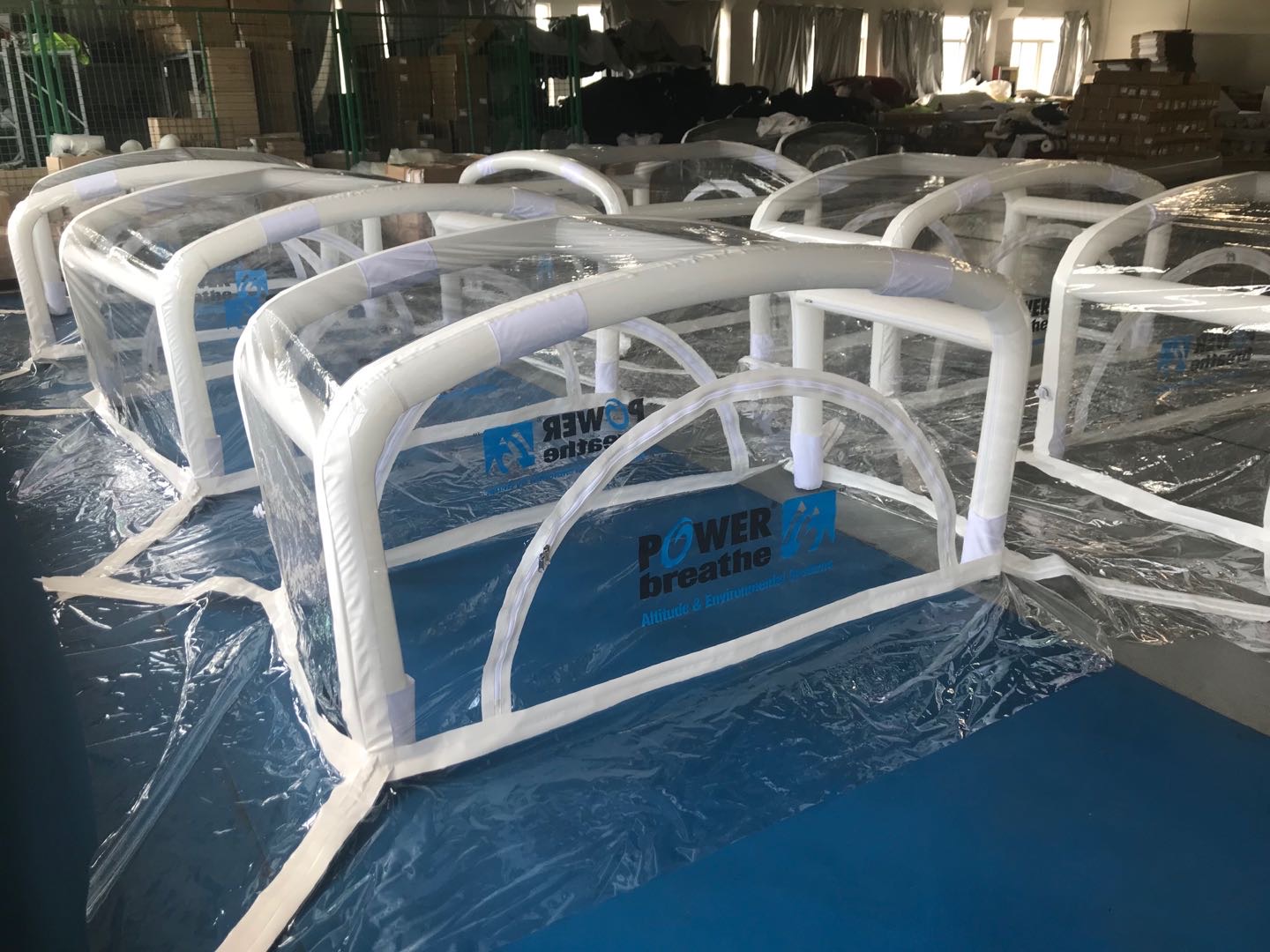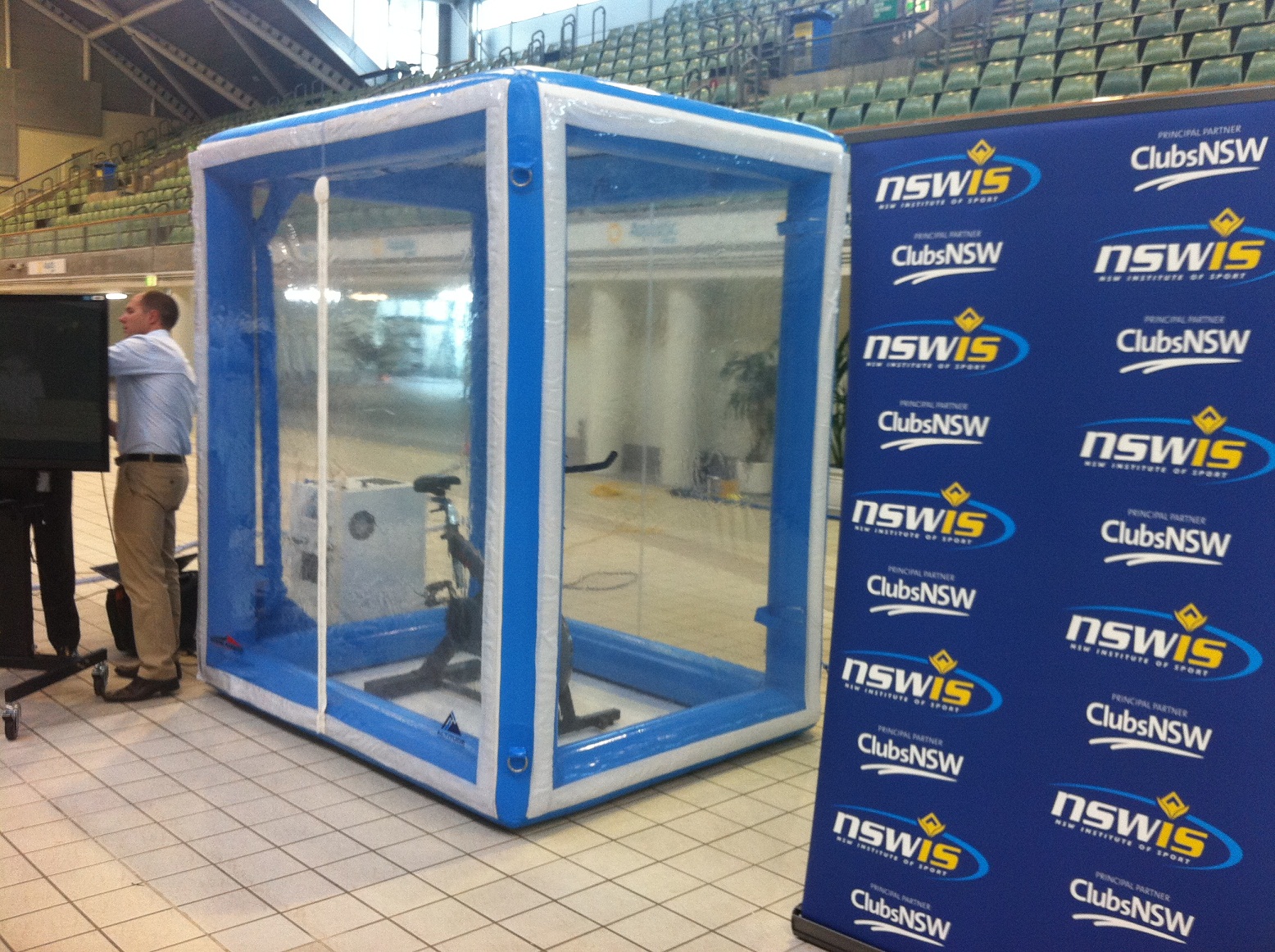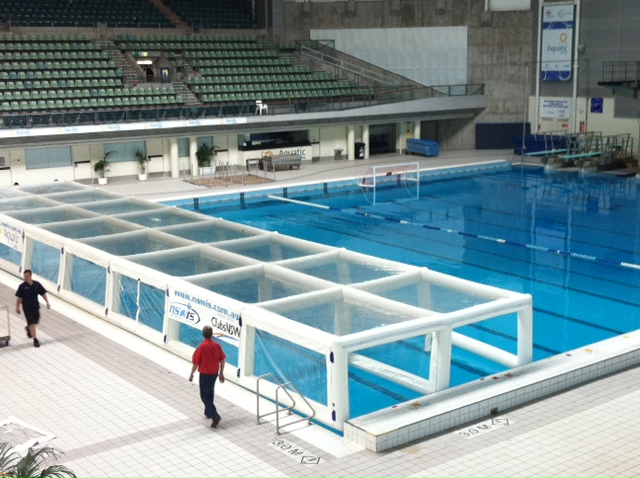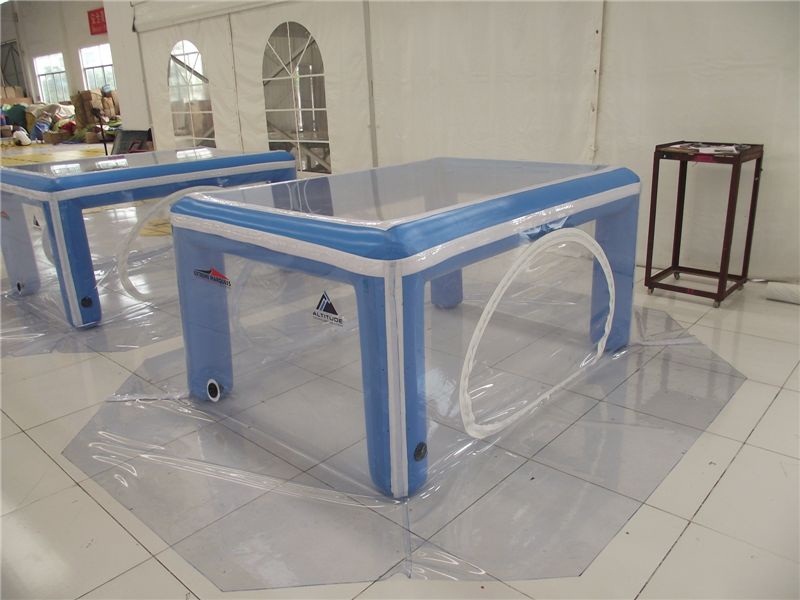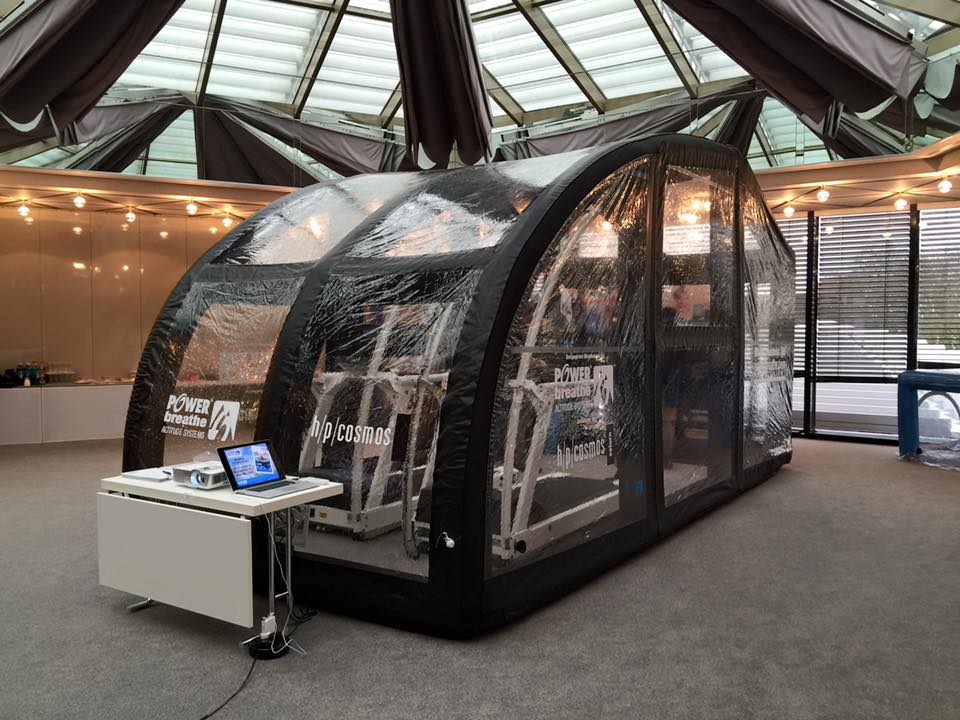 39m Inflatable
Extreme Marquees was approached with a monumental challenge of designing and manufacturing a solution to cover a sewage treatment plant in Adelaide. The idea was to insulate and remove asbestos and other hazardous materials, keeping it contained so it wouldn't spread out into the surrounding environment or people outside without appropriate protective gear. It was built from two semi-circle structures which required to be connected prior to inflation.
Due to the size of this structure, it took several hours to inflate. Weighing in at 5000kg, measuring at 39m in diameter and 8m high, Extreme Marquees is proud to say that this is the largest inflatable ever made in Australia.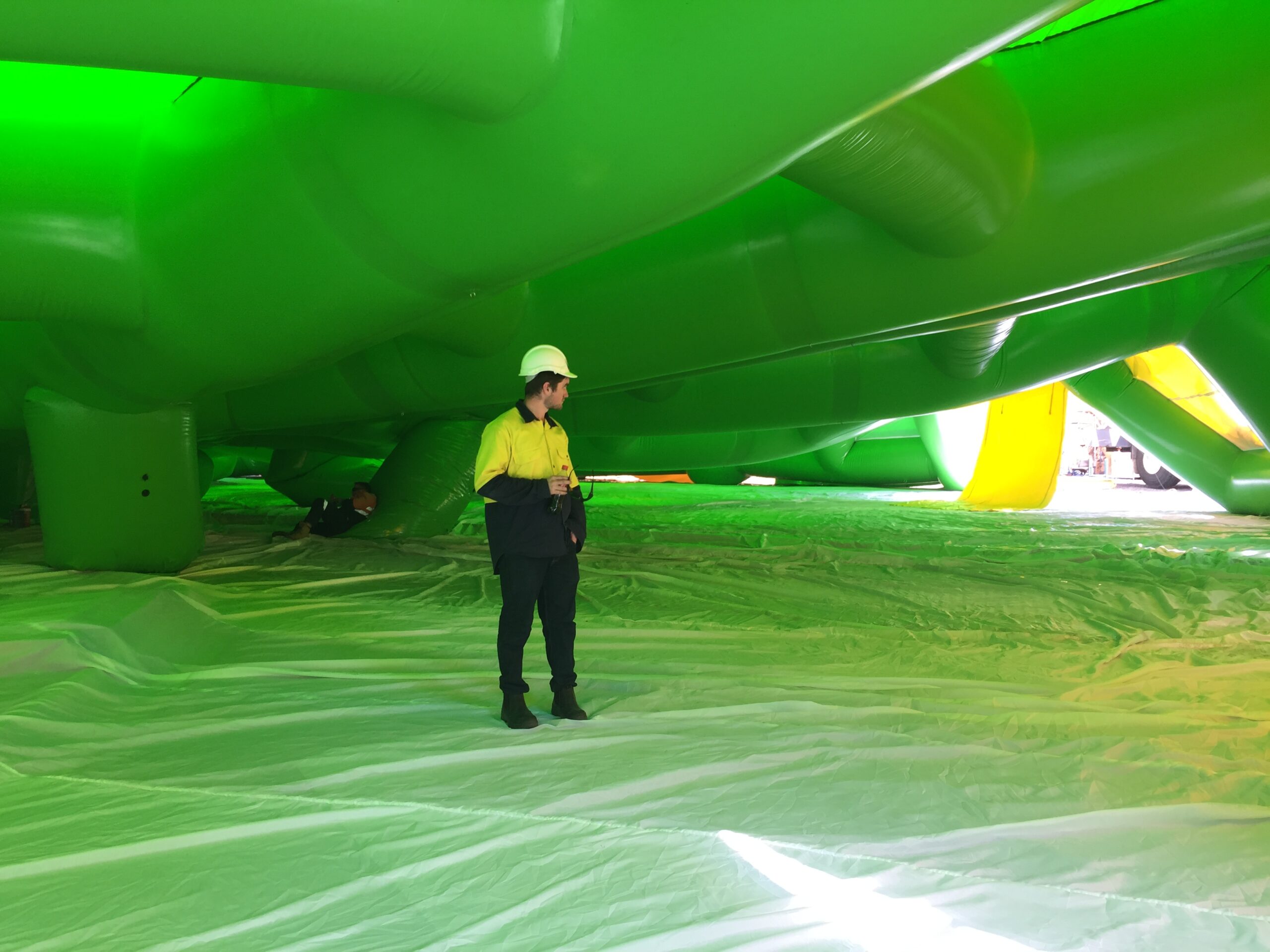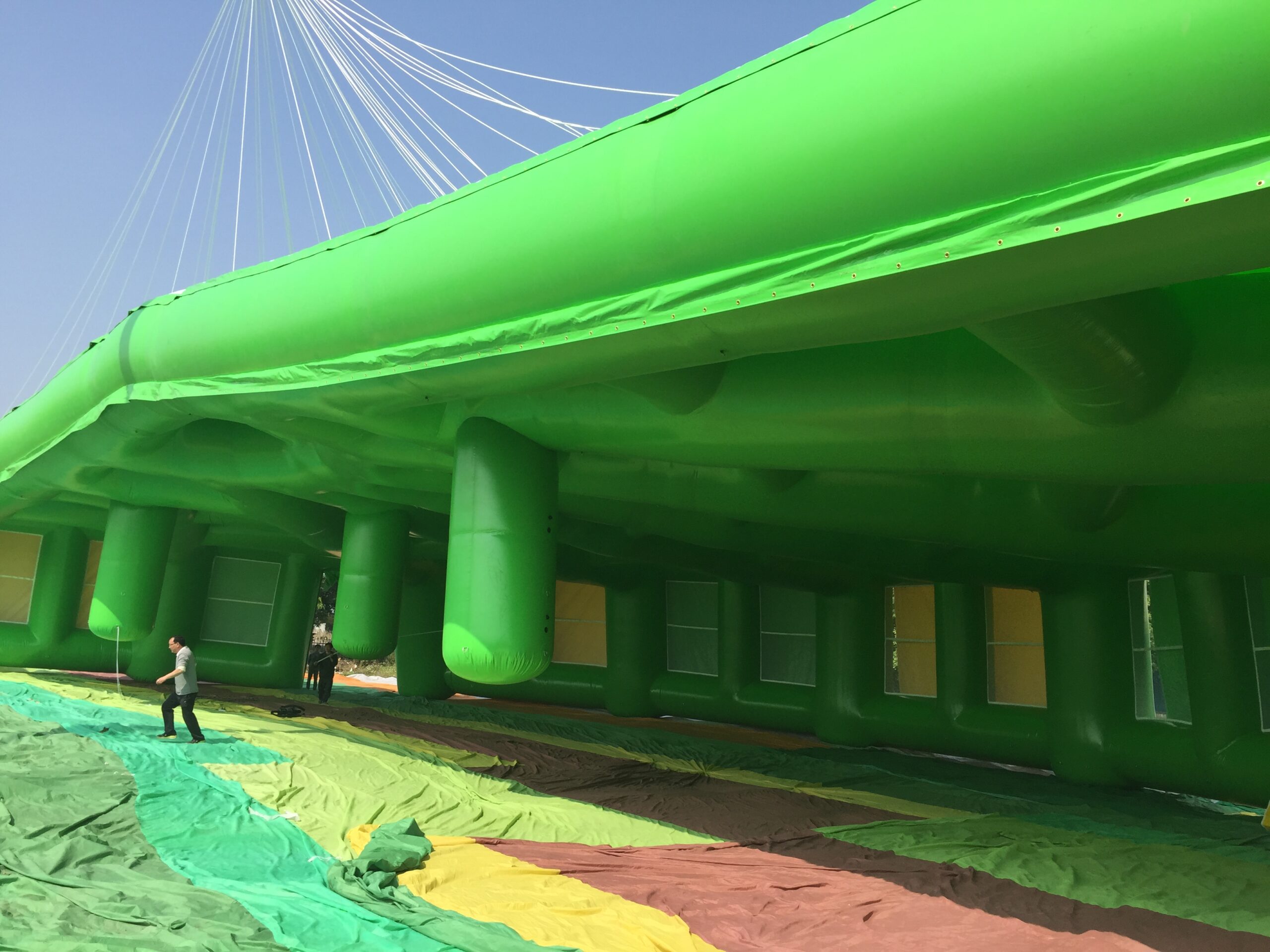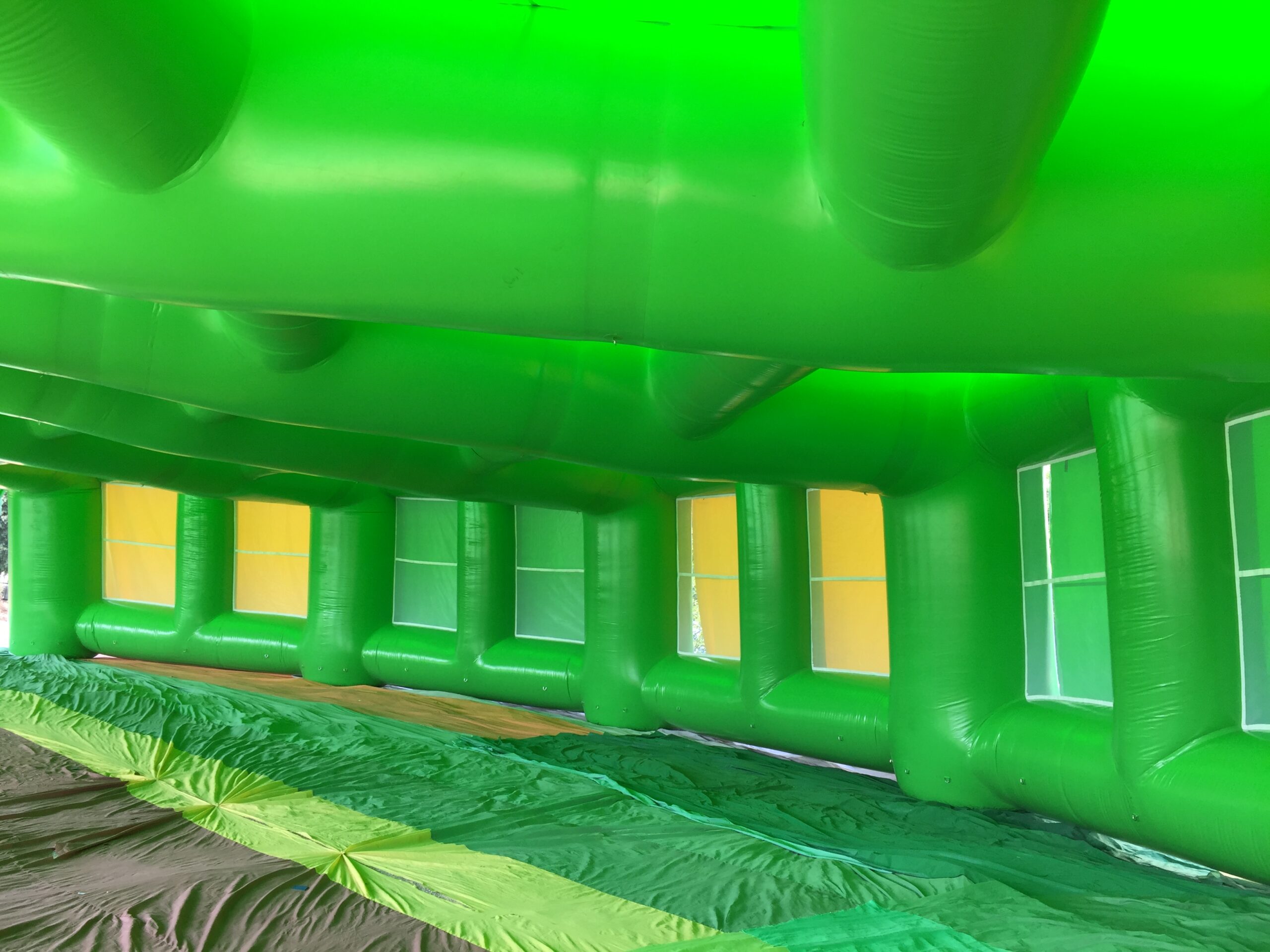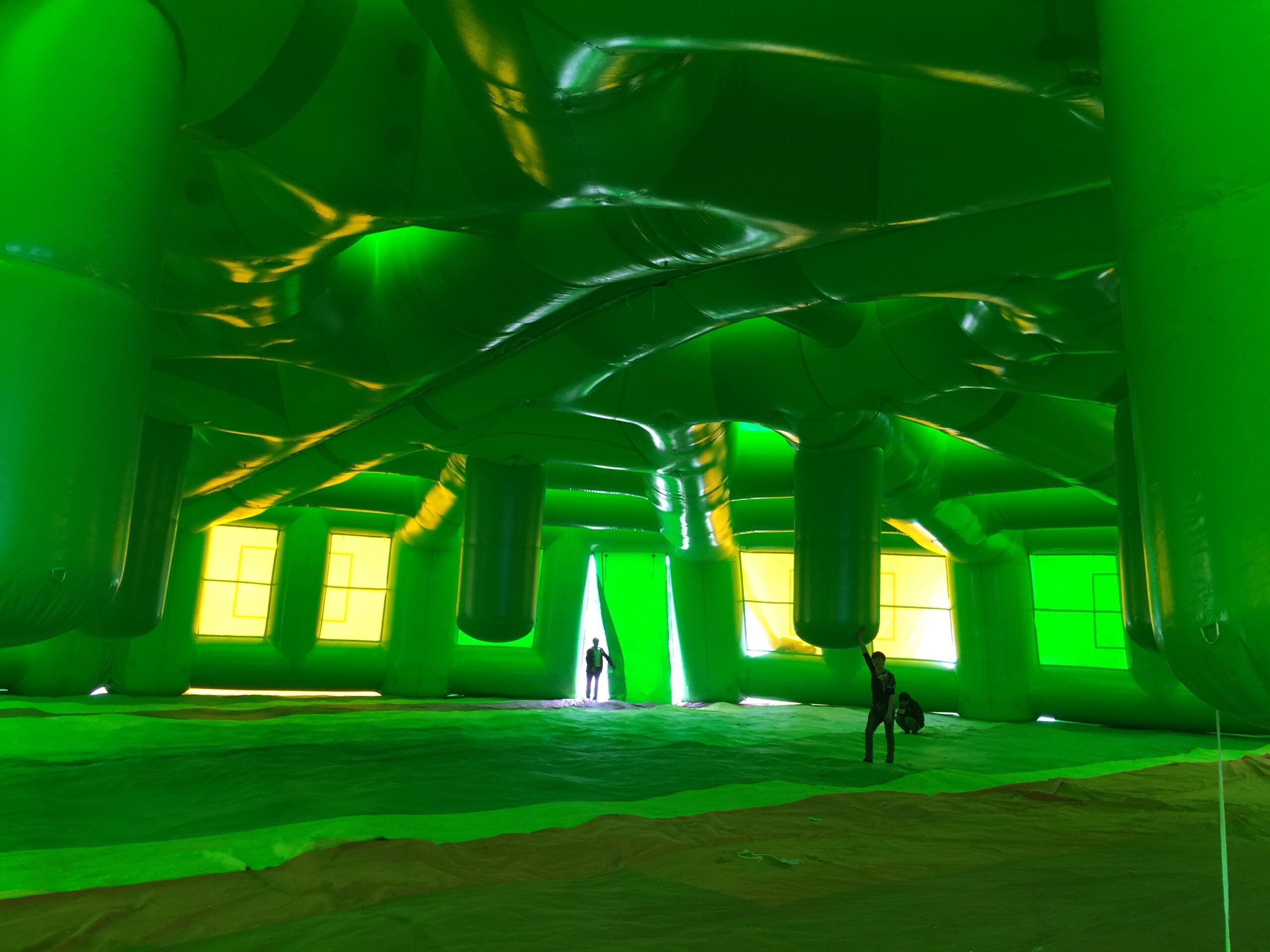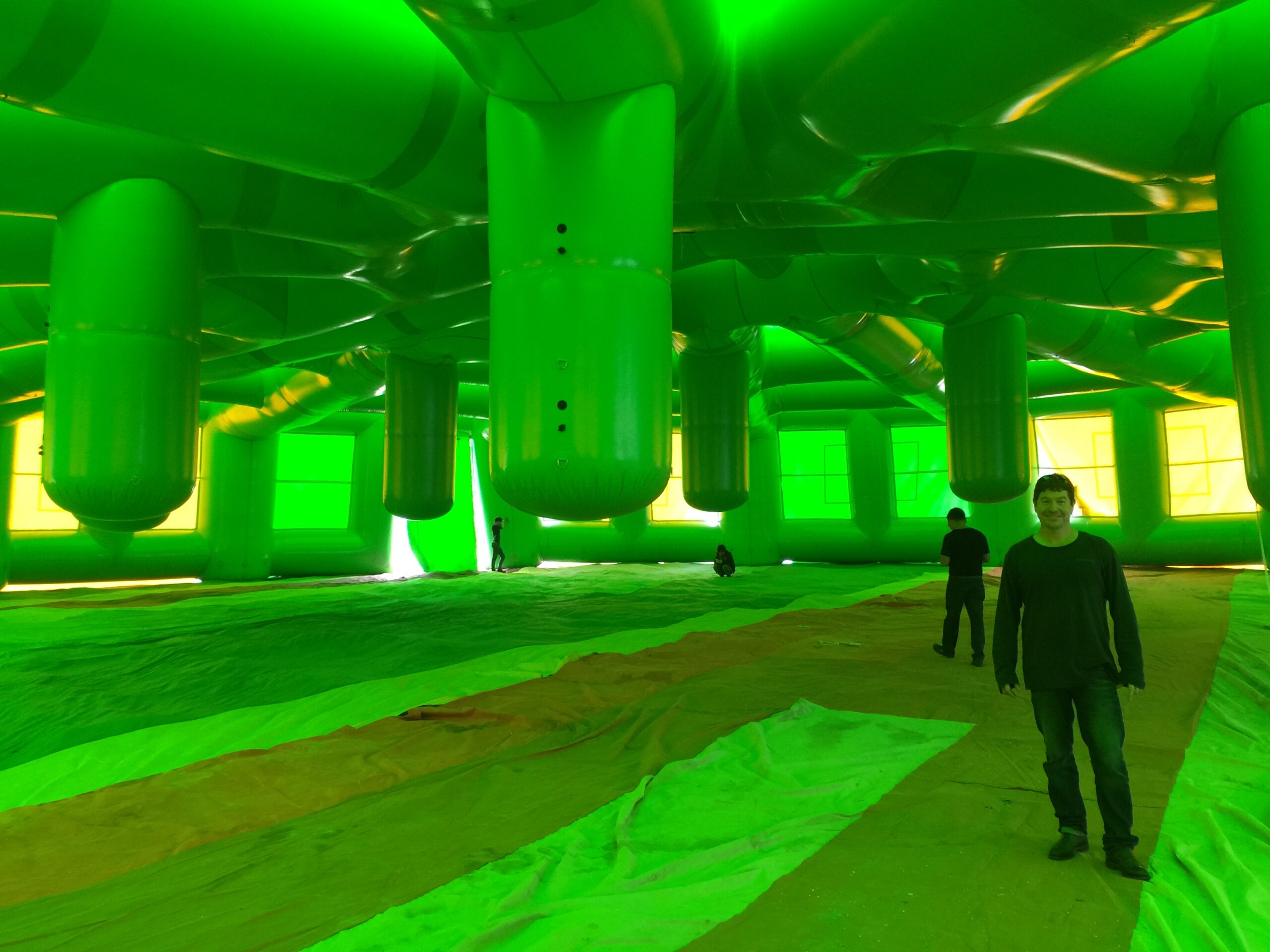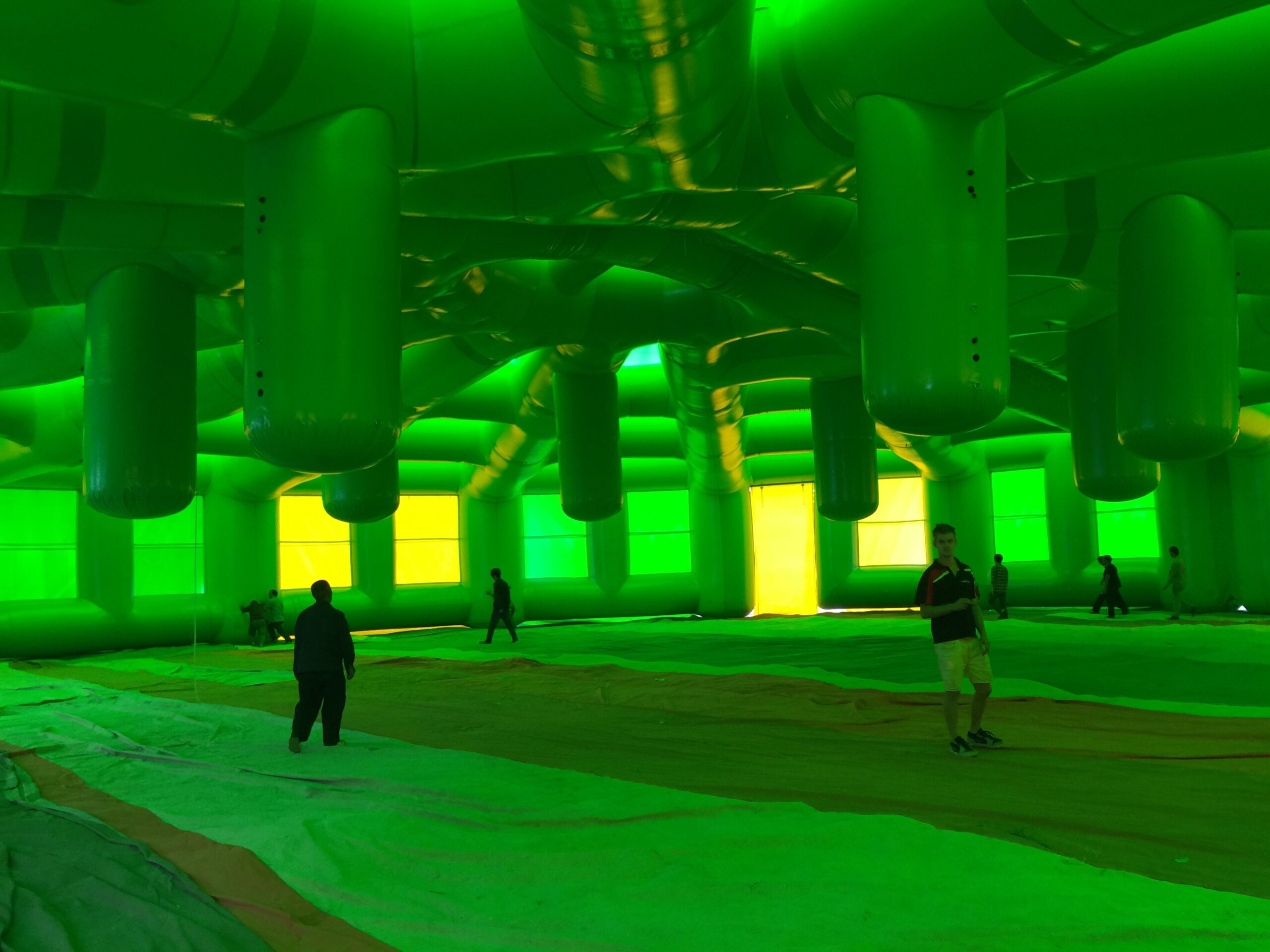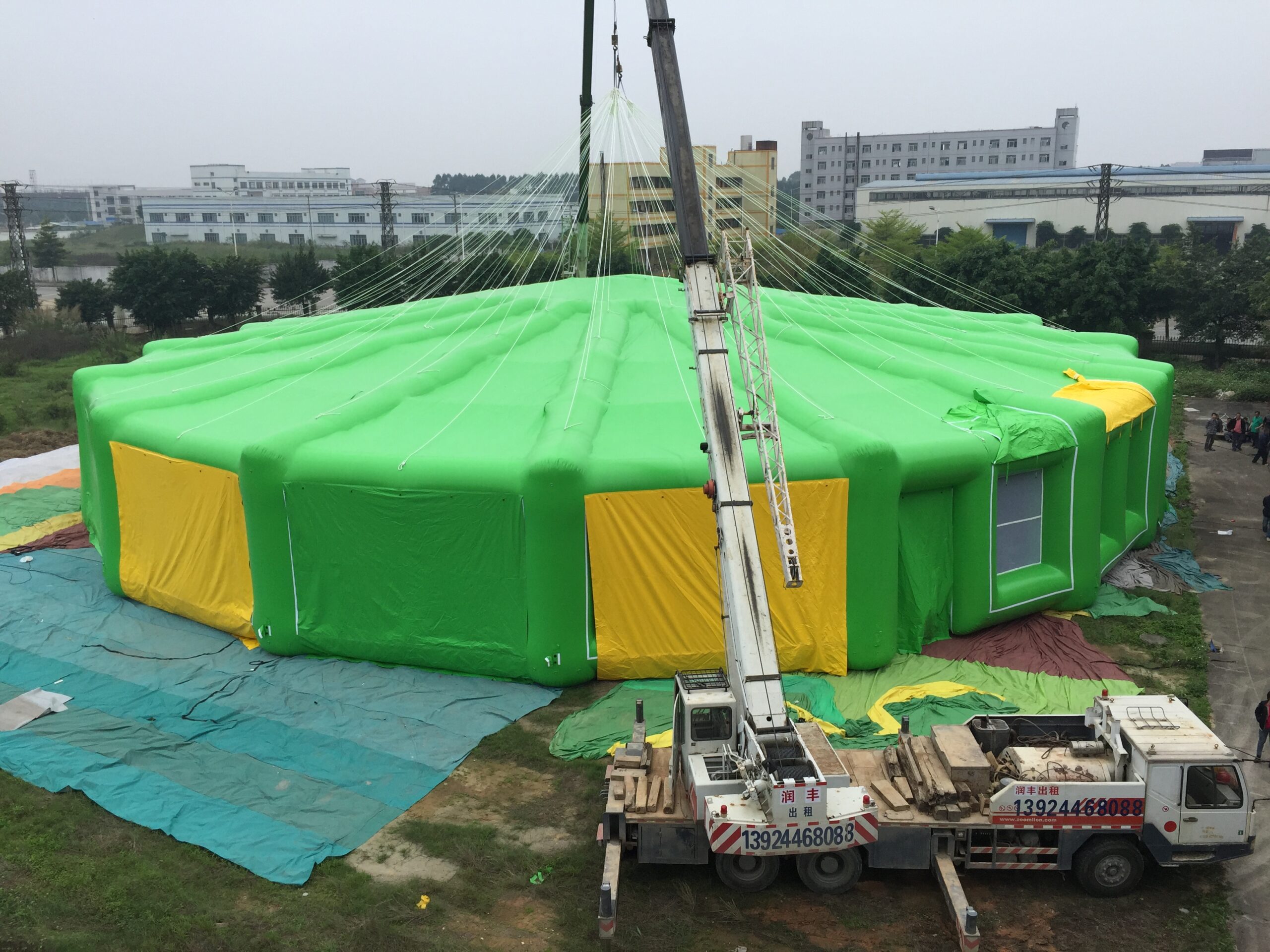 Bruce Christie
2 weeks ago
Could not be happier with the service and quality from Extreme Marquees. They were very patient with my questions on several occasions and when I finally confirmed my purchase, the marquee arrived two days later. Looks great in our backyard.
Craig Bachmann
a month ago
Hi I'm Craig Bachmann and I sell my rural landscape photography at around 80 outdoor markets each year. 3 years ago after much research, I purchased my first Extreme Marquee and have been very happy with its build and the professional look it gives my business. I am always receiving compliments about it from my customers and being approached by other stall holders wanting to know which business made it so they can order one as well. I recently decided to replace the roof and walls and Extreme Marquees helped me design a bit of a fresh look by adding graphics to the roof as well. I'd like to thank Georgia and Monique from Extreme Marquees for all their help. I look forward to doing more business with you in the future!
Wayne Booth
a month ago
Extreme Marquees excellent marquees.. Strong & Affordable.. Just replaced a 6m x 3m Classic frame.. Very happy with the service.. Regards The Lennox Longboarders Club.
Maria Soukkar
a month ago
Been standing for 4 years and still going Really good service and quality marquees I have purchased a few 8/4 8/8 10/10 And also the banners and teardrop banners Really professional service and competitive prices This one has been 4 years now and still perfect it's the 4/8 Easily seats up to 30 people Wouldn't go anywhere else
lisa bluhm
2 weeks ago
Friendly and helpful staff. Coordination between the different departments was great. Very fast delivery. Cannot fault them for their service. Delivery staff were helpful as well, even though they are a delivery company separate to Extreme Marquees. All steps of the customer service process has been handled really well by Extreme Marquees!!
Custom Inflatables can be manufactured in three ways
SEWN
Similar to jumping castles where the fabric is sewn together. With this method the electric air blower needs to be on constantly as air continuously leaks through the sewn seams. If however power is lost due to a circuit breaker or blower fault, the marquee will deflate within 30 seconds. Also, there is considerable noise from the blower.
GLUED
Similar to zodiac inflatable boats. The advantage of this method is that after the marquee is inflated, the electric air blower can be turned off. There is no reliance on constant power to maintain inflation.
THERMAL WELDED
Thermal welding is the ultimate method of making an inflatable marquee and offers all the advantages of the glued method along with increased join strength and a smooth almost seamless join. All Extreme Marquee custom inflatables are produced via this method. Extreme Marquees uses a state of the art German welding machine to ensure the highest quality is achieved through the manufacturing process.
Custom Designs
Our design team can work with you to produce your ultimate marquee.
Custom Printing
Extreme Marquees want to produce your ultimate marketing product. Our full colour digital printing process will add whatever graphics, logos or photographs you require to brand your marquee. As with all Extreme Marquees, we use only the highest quality PVC to enhance our full colour digital printing process. Our PVC is imported from Belgium and France and offers the ultimate in resolution, definition and high quality colour. After printing we "hot seal" our PVC to protect against scratching, dirt and ultra violet light fading. With the correct care and maintenance your custom inflatables marquee will last for many years, looking as good as the day purchased.
Inflatable Marquees can be manufactured in three ways.
Inflating Time
Smaller custom inflatables marquees inflate in several minutes with larger marquees taking approximately 20 to 30 minutes. Dependent upon size, marquees come with between 1 and 4 high output blowers.
Scroll To Top