Custom Printed Table Covers
Bruce Christie
2 weeks ago
Could not be happier with the service and quality from Extreme Marquees. They were very patient with my questions on several occasions and when I finally confirmed my purchase, the marquee arrived two days later. Looks great in our backyard.
Craig Bachmann
a month ago
Hi I'm Craig Bachmann and I sell my rural landscape photography at around 80 outdoor markets each year. 3 years ago after much research, I purchased my first Extreme Marquee and have been very happy with its build and the professional look it gives my business. I am always receiving compliments about it from my customers and being approached by other stall holders wanting to know which business made it so they can order one as well. I recently decided to replace the roof and walls and Extreme Marquees helped me design a bit of a fresh look by adding graphics to the roof as well. I'd like to thank Georgia and Monique from Extreme Marquees for all their help. I look forward to doing more business with you in the future!
Wayne Booth
a month ago
Extreme Marquees excellent marquees.. Strong & Affordable.. Just replaced a 6m x 3m Classic frame.. Very happy with the service.. Regards The Lennox Longboarders Club.
Maria Soukkar
a month ago
Been standing for 4 years and still going Really good service and quality marquees I have purchased a few 8/4 8/8 10/10 And also the banners and teardrop banners Really professional service and competitive prices This one has been 4 years now and still perfect it's the 4/8 Easily seats up to 30 people Wouldn't go anywhere else
lisa bluhm
2 weeks ago
Friendly and helpful staff. Coordination between the different departments was great. Very fast delivery. Cannot fault them for their service. Delivery staff were helpful as well, even though they are a delivery company separate to Extreme Marquees. All steps of the customer service process has been handled really well by Extreme Marquees!!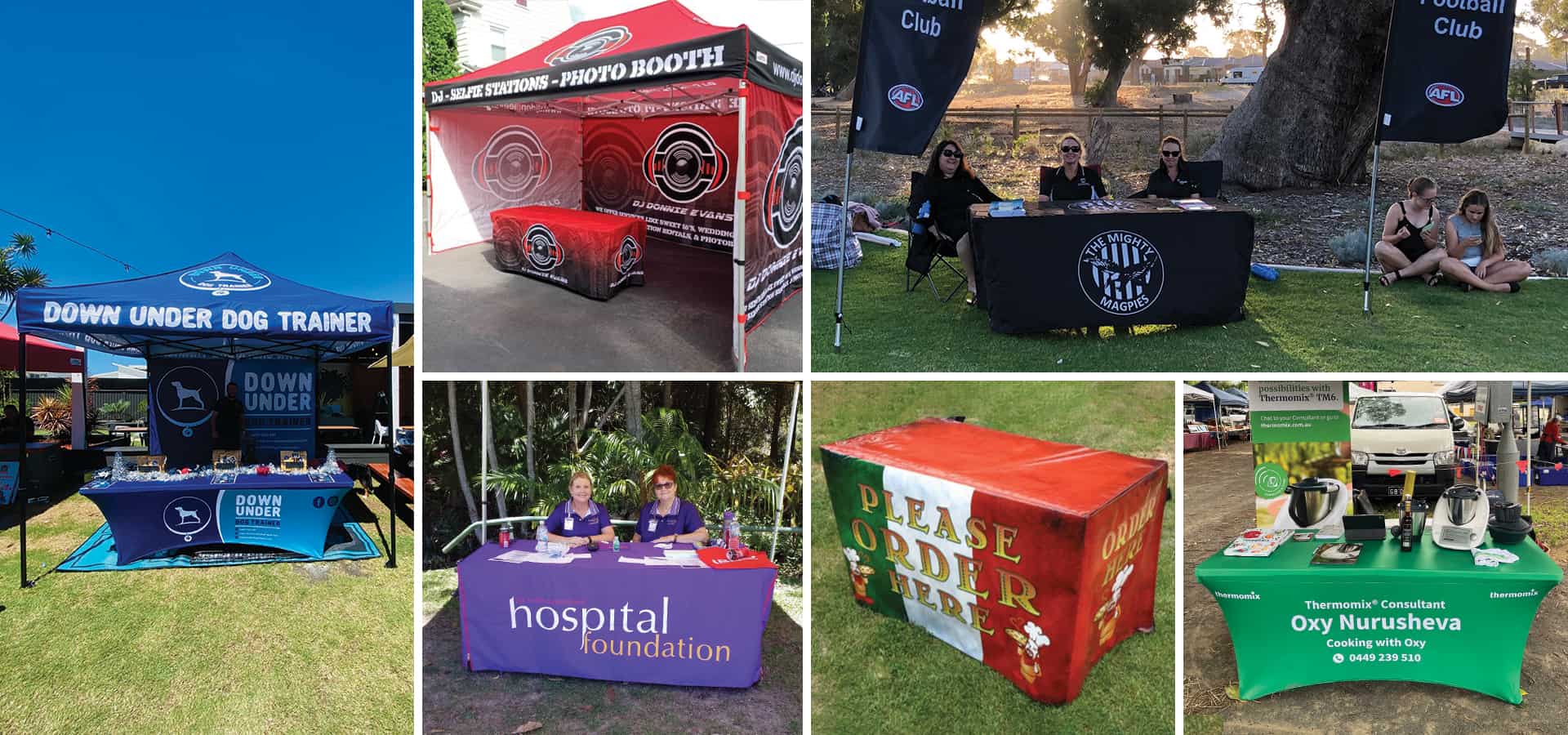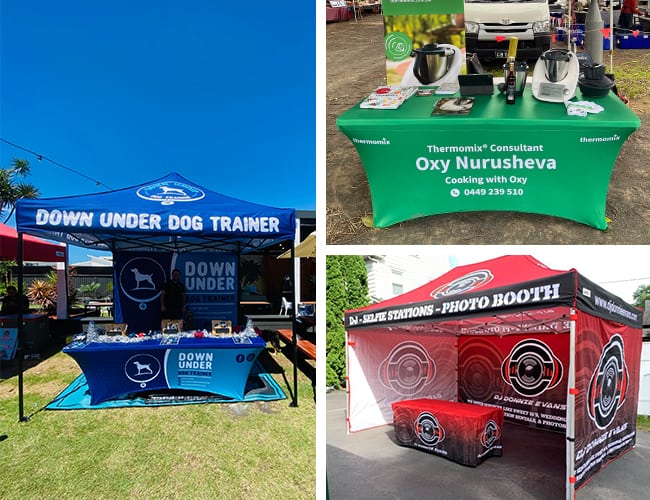 UP YOUR BRANDING GAME WITH CUSTOM PRINTED TRESTLE TABLE COVERS
Exhibition or trade show advertising is incomplete without custom table covers. They are eye-catching and very versatile. You can use them for all kinds of activities and events, starting from product launches to sporting events. Extreme Marquees offers a wide range of trestle table covers for indoor and outdoor promotional campaigns.
Trestle Table Covers are an affordable promotional option perfect for any occasion. The entire cover can be custom printed for its purpose and can be custom made to fit any size table, making this the perfect promotional item to bring along to any trade show, exhibition or market. Our trestle table covers are also available in both PVC Coated polyester and 100% PVC fabric.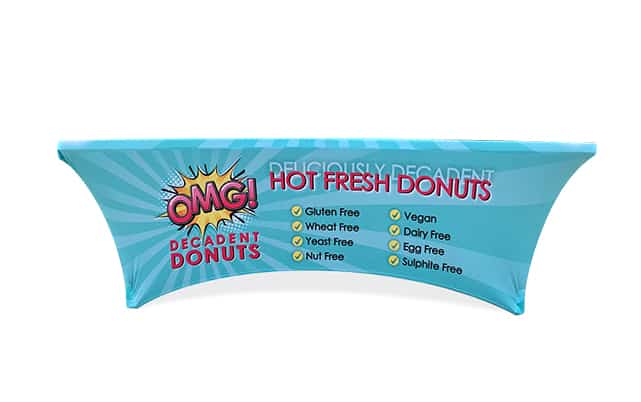 Stretch Cover
Specifications:
Small: 1170mm x 550mm x 640mm   |   0.8kg
Medium: 1840mm x 710mm x 640mm   |   1.2kg
Large: 2390mm x 710mm x 660mm   |   1.7kg
Fabric:
229g/sqm Stretch Fabric
Full Colour Printing
Resources:
Table Covers
Artwork Specifications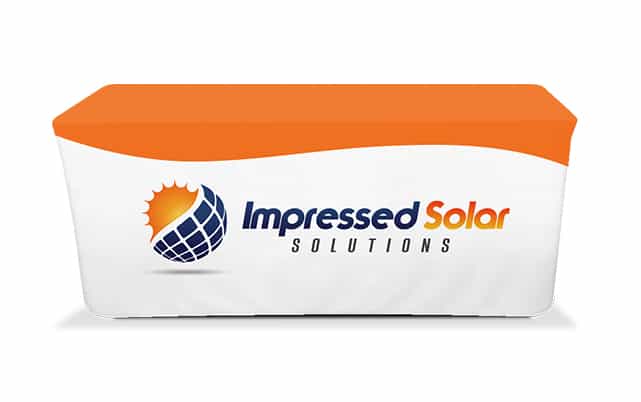 Polyester Cover
Specifications:
Small: 1230mm x 620mm x 700mm   |   1.8kg
Medium: 1840mm x 770mm x 720mm   |   2.1kg
Large: 2450mm x 770mm x 720mm  |   2.9kg
Fabric:
600D PU Coated Polyester
Full Colour Printing
Resources:
Table Covers
Artwork Specifications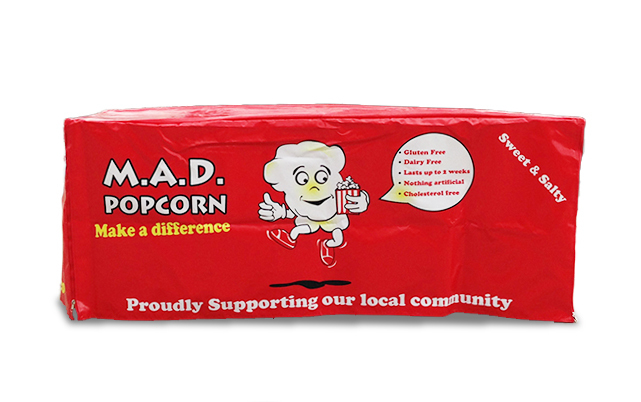 PVC Cover
Specifications:
Small: 1230mm x 620mm x 700mm   |   3.5kg
Medium: 1840mm x 770mm x 720mm   |   5kg
Large: 2450mm x 770mm x 720mm  |   7kg
Fabric:
580GSM 100% Belgian PVC
Full Colour Printing
Resources:
Table Covers
Artwork Specifications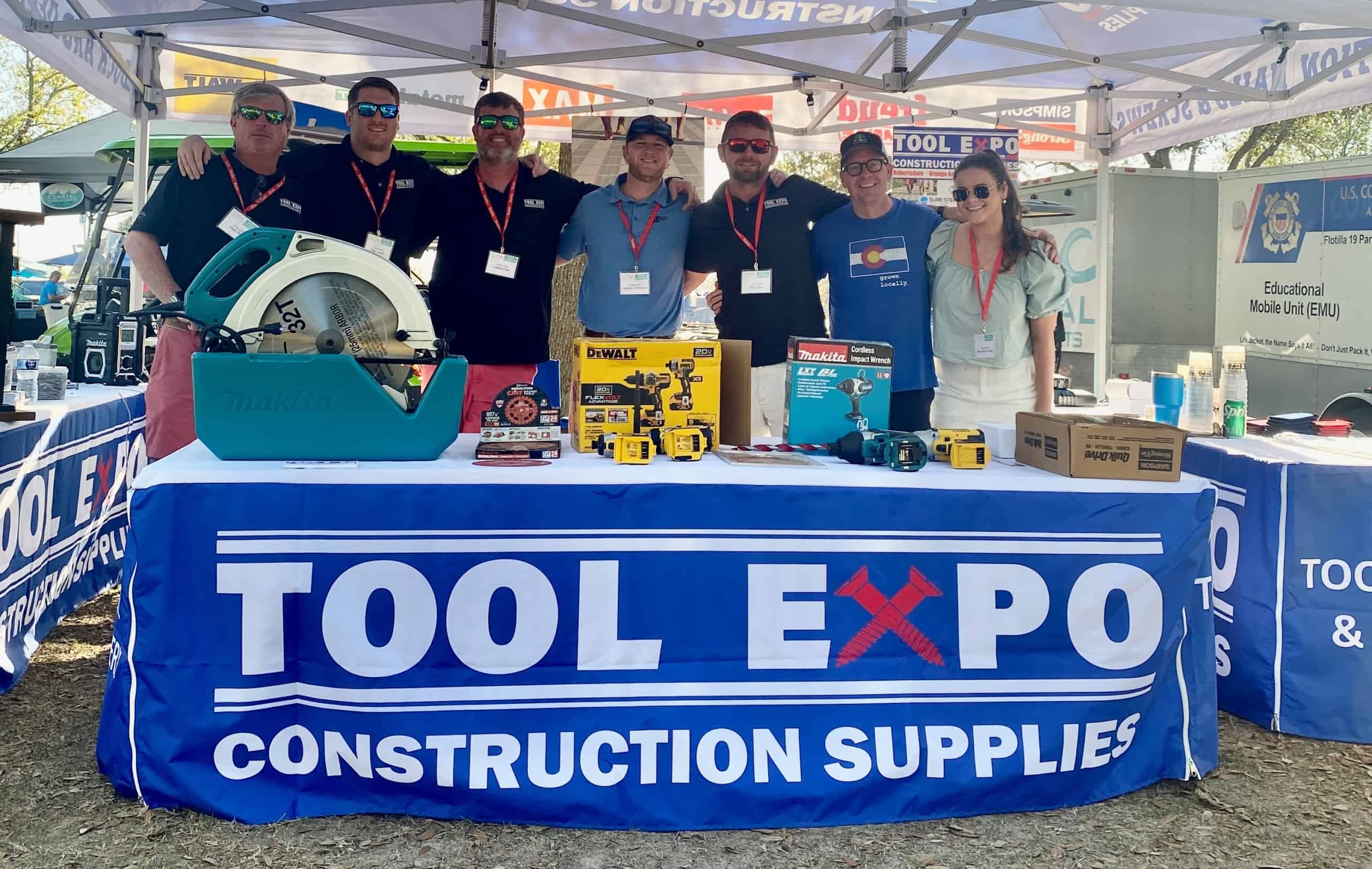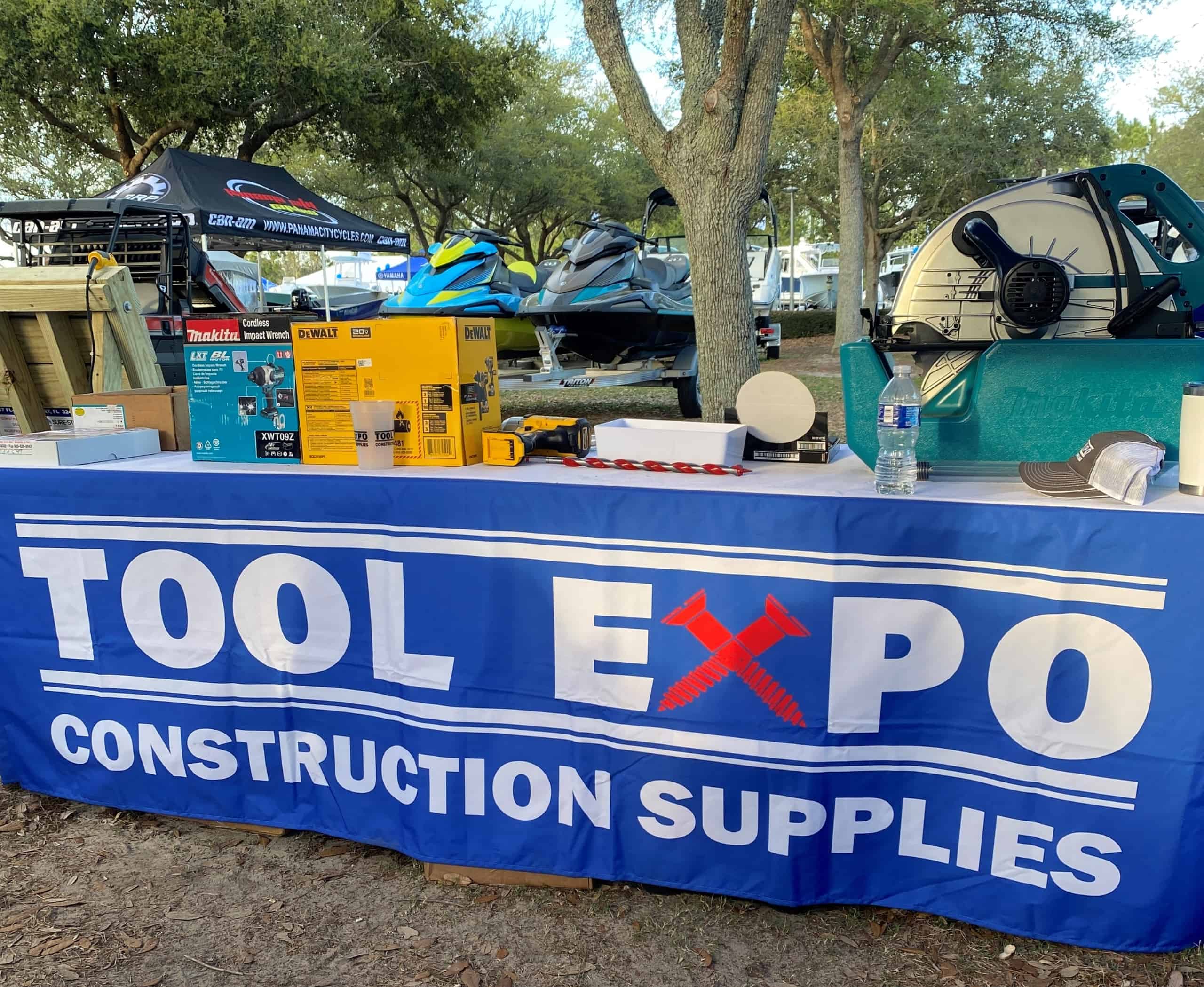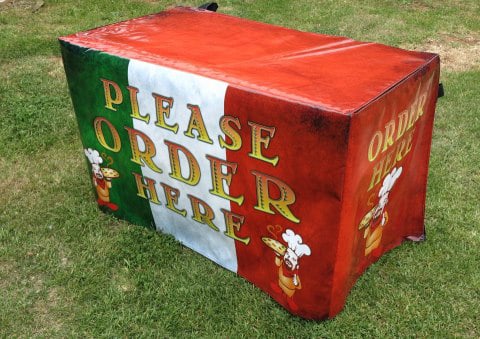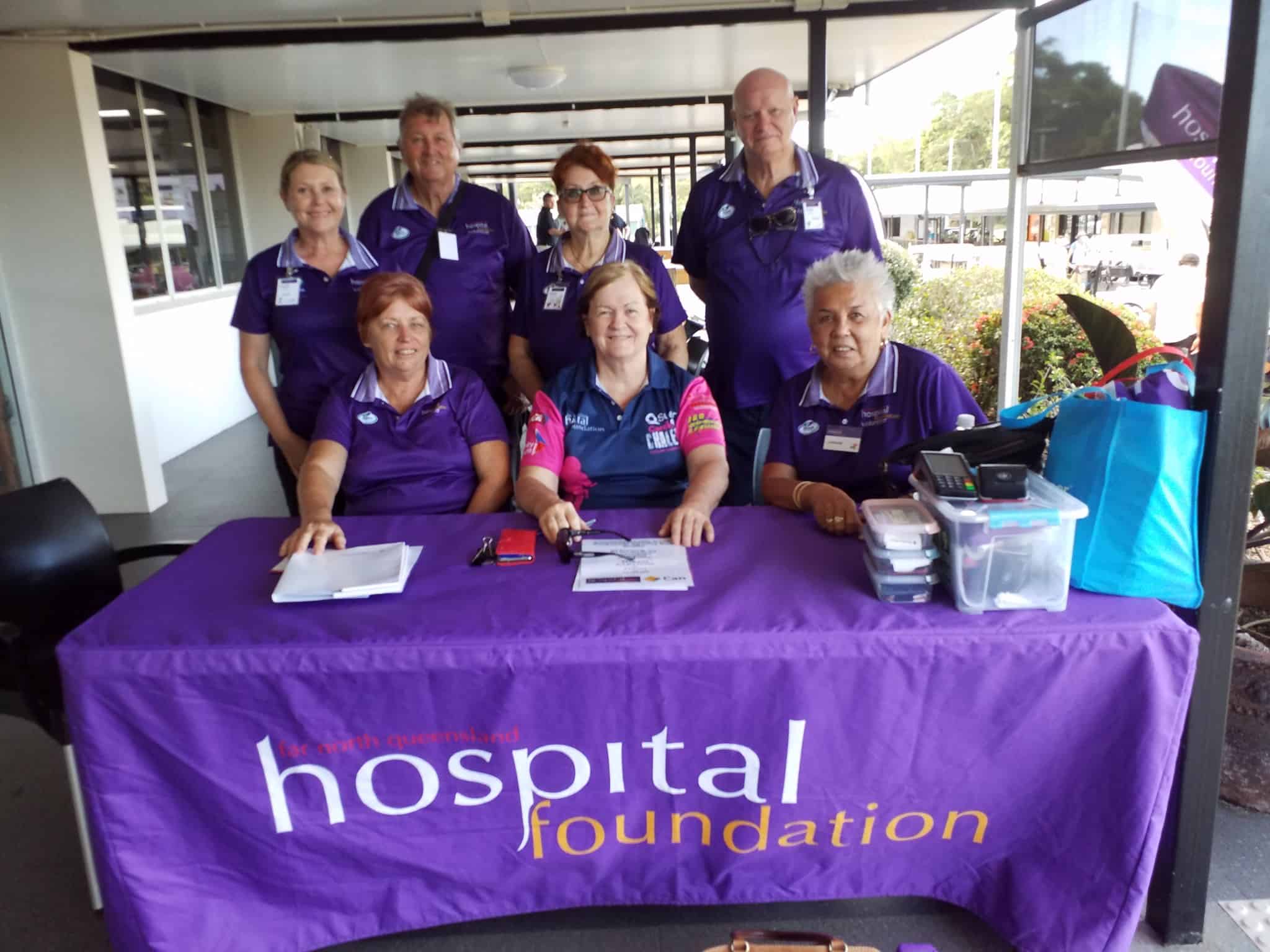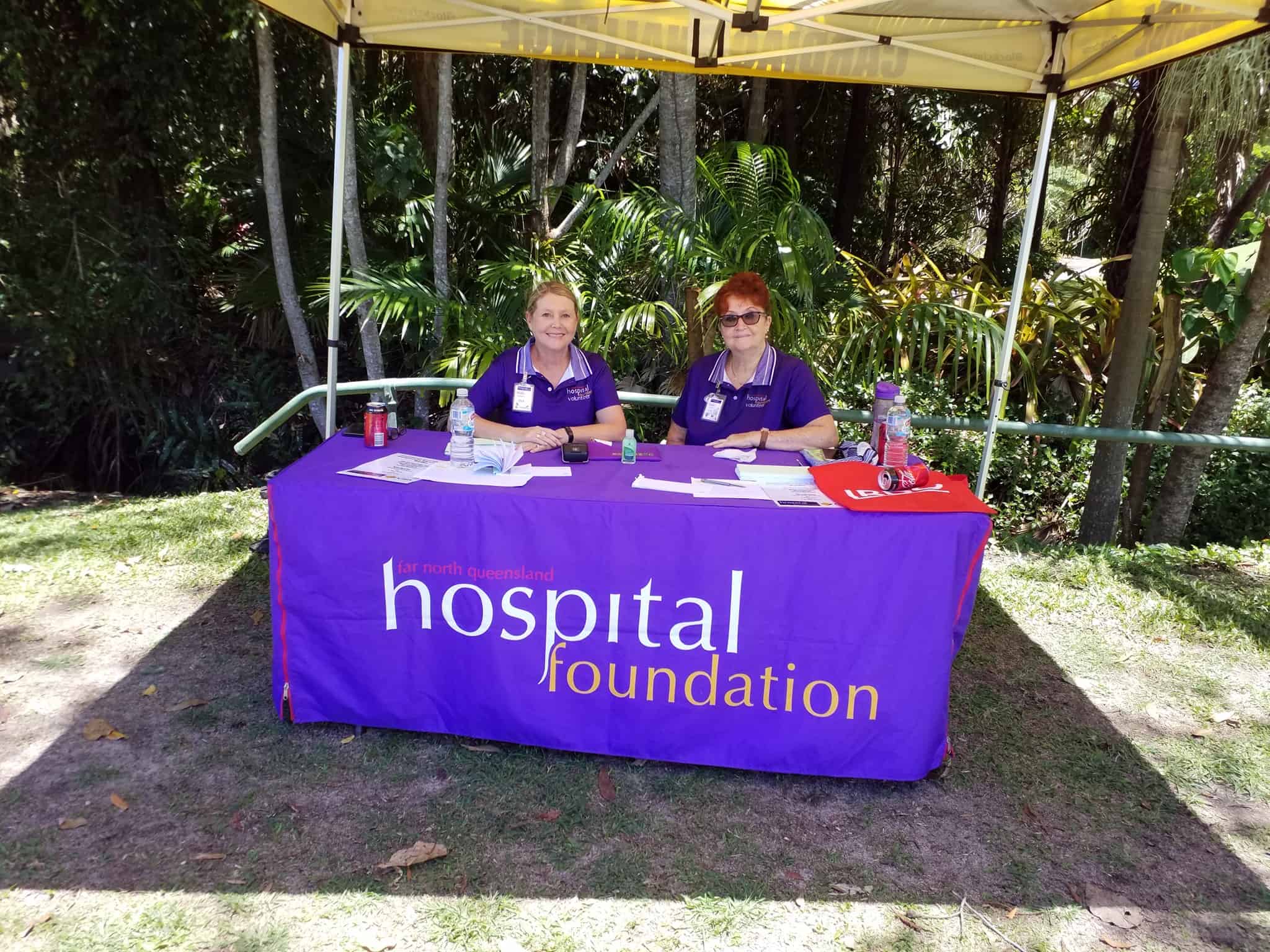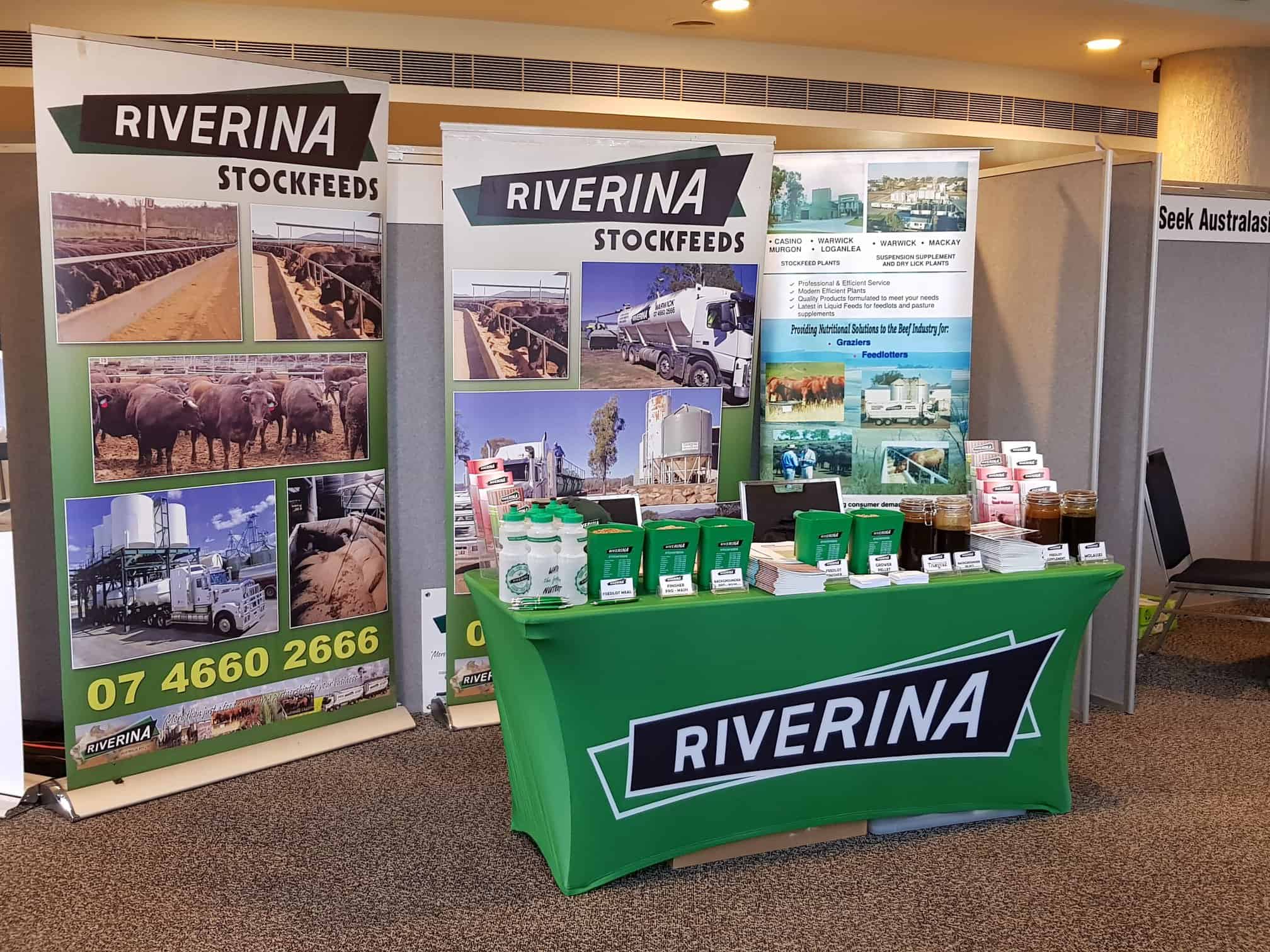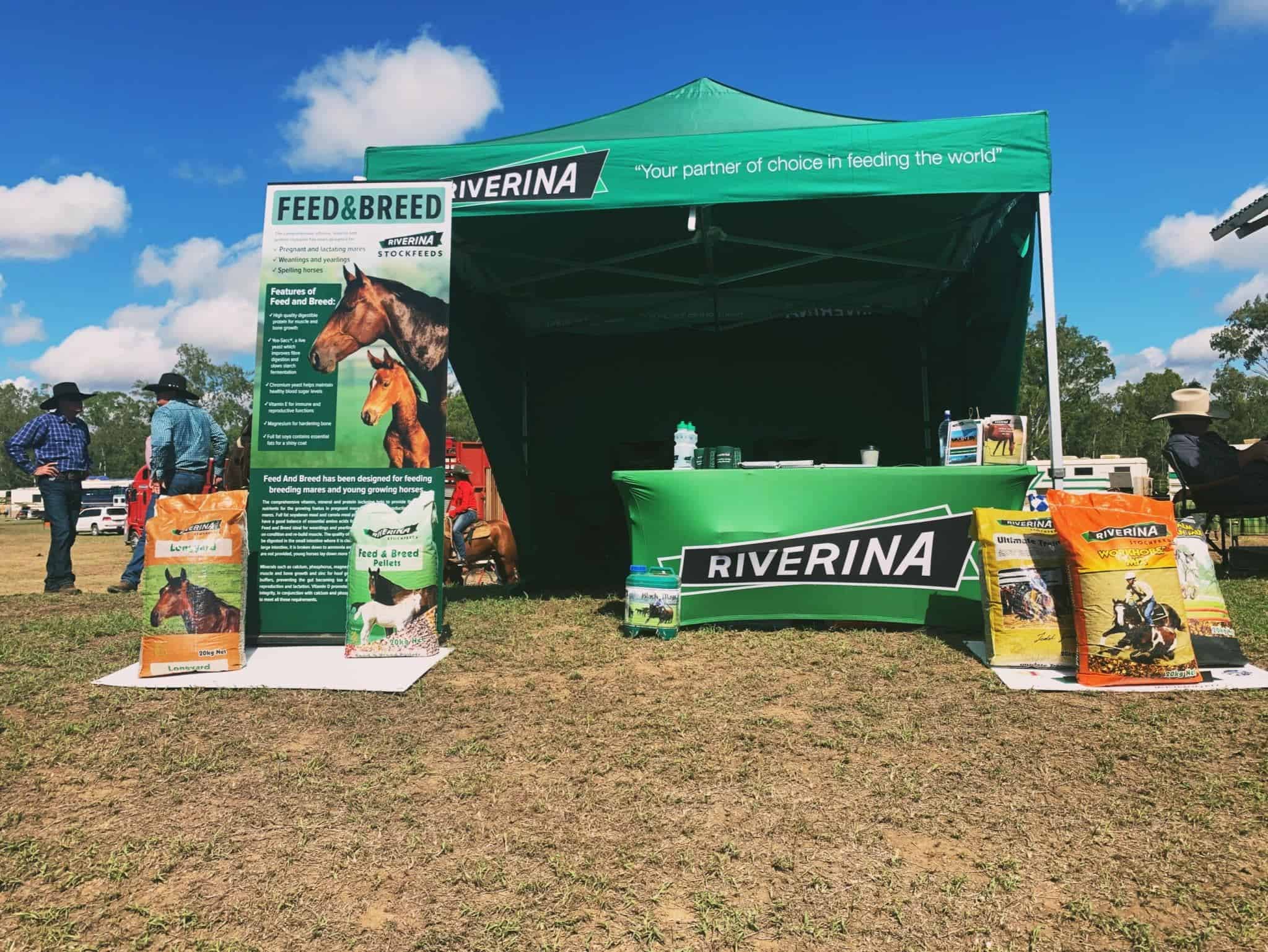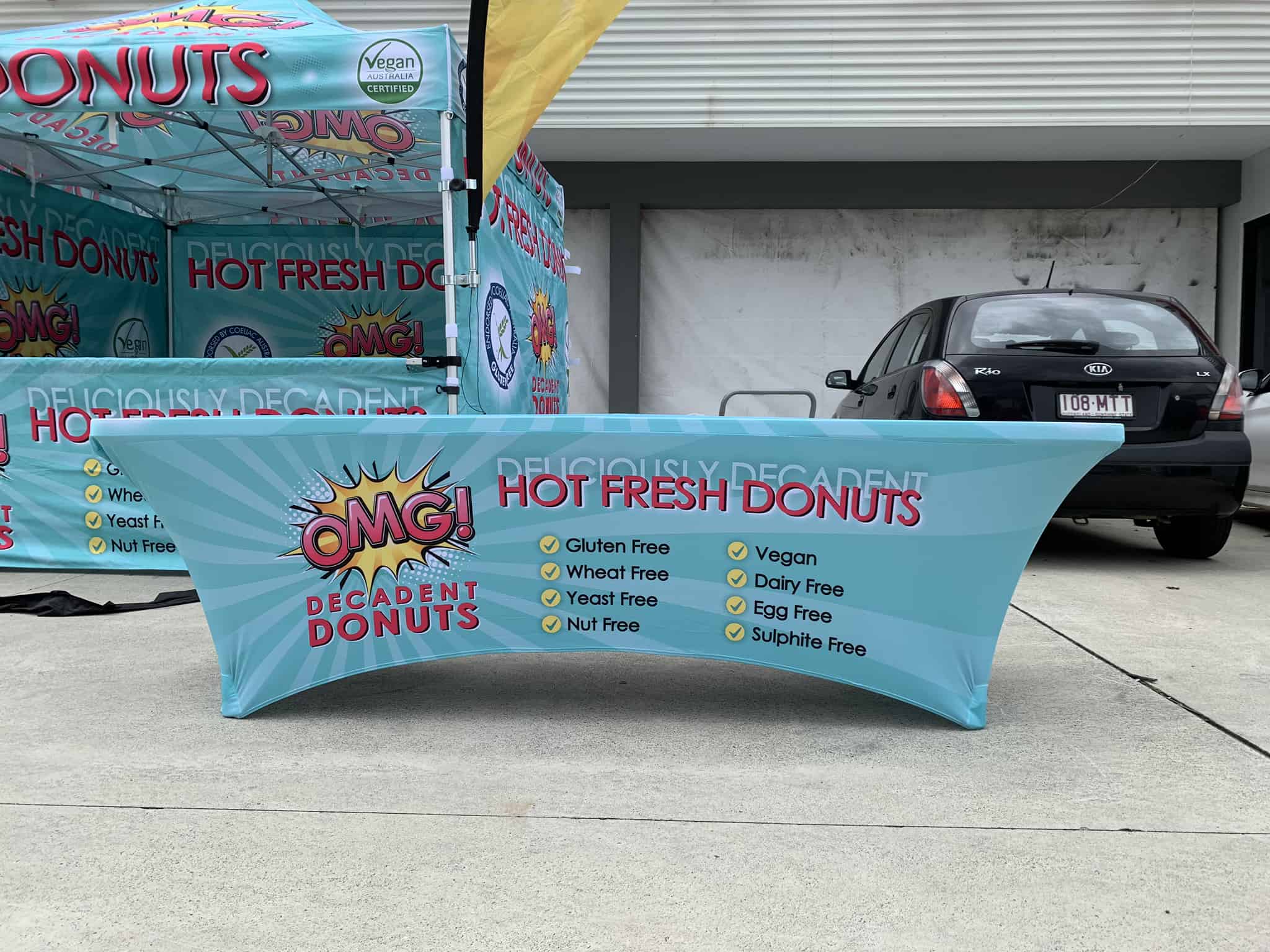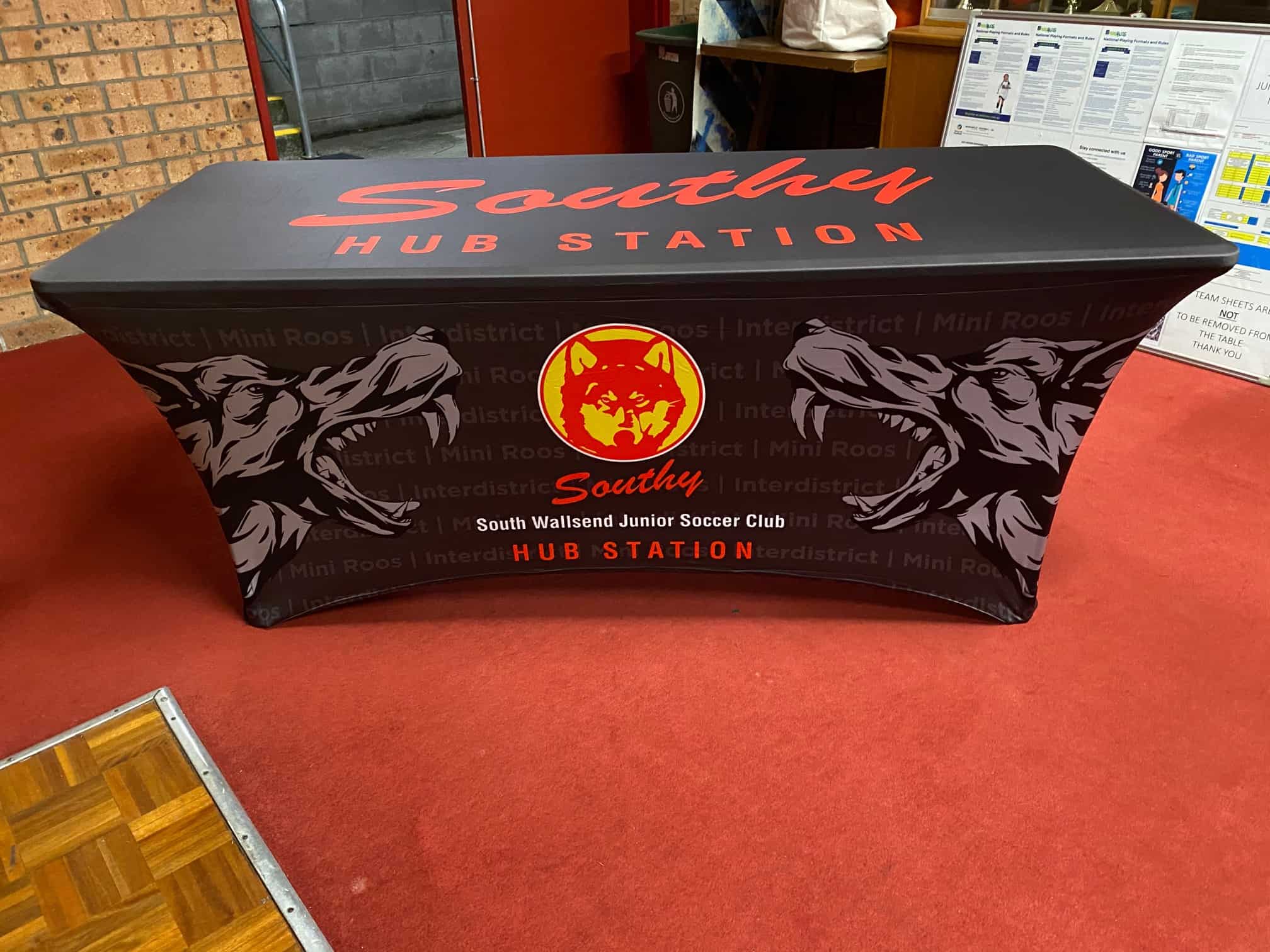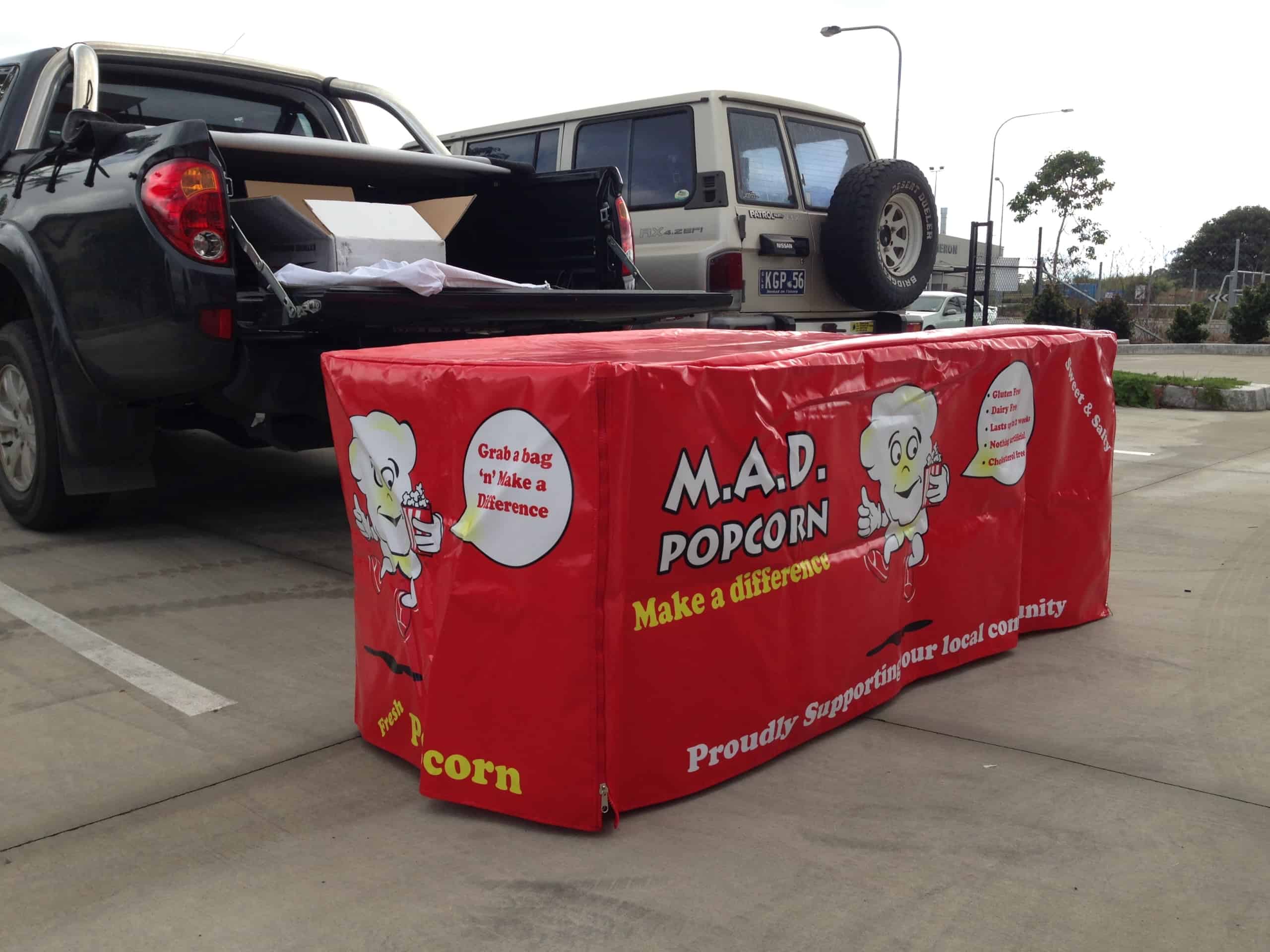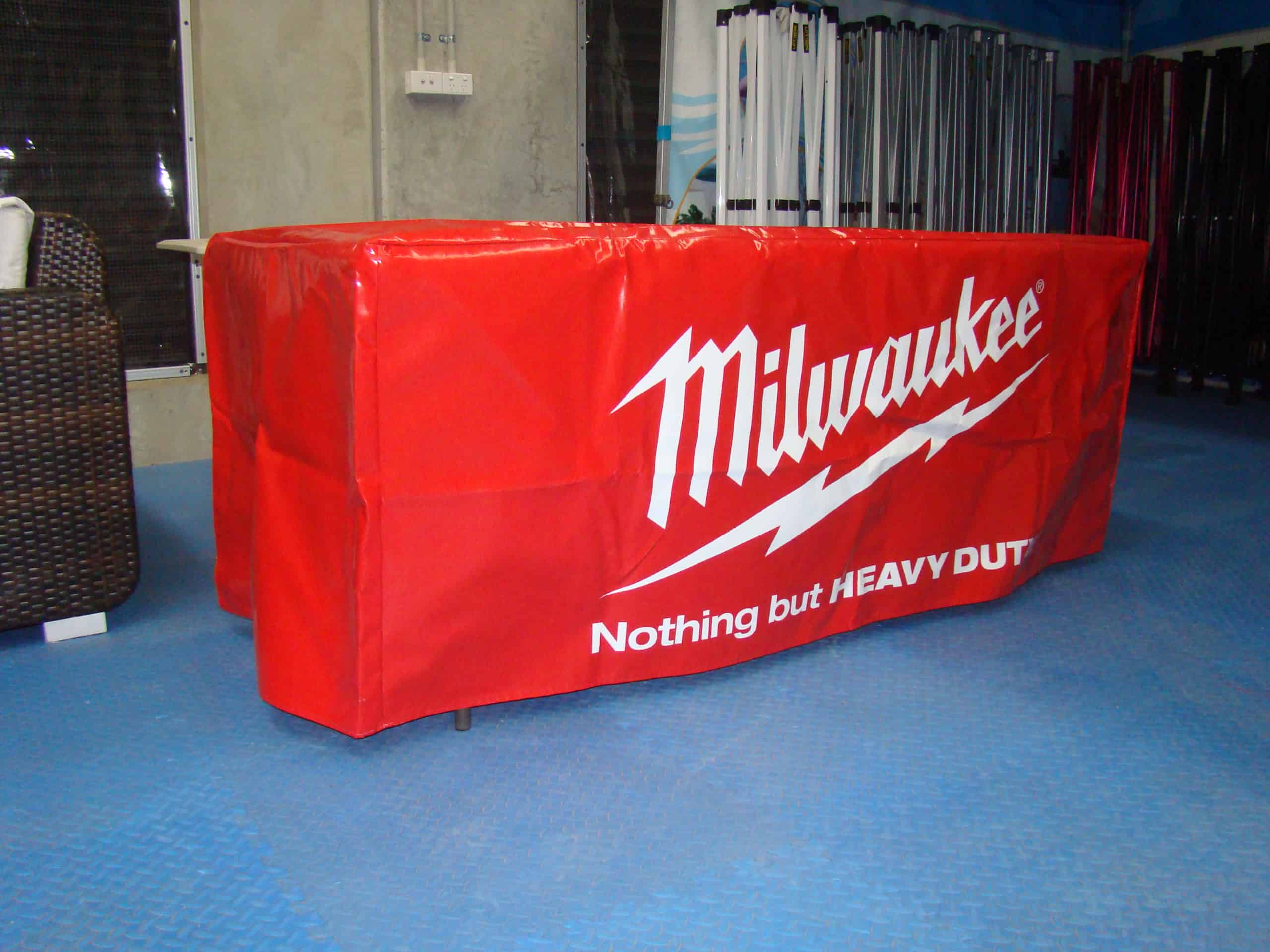 WHY DO YOU NEED A TRESTLE TABLE TABLECLOTH?
Printed table covers as mentioned above, are typically used during networking events, seminars, trade shows, and exhibitions to boost brand visibility. You can also use custom printed table covers to increase awareness about a charity fundraiser, sports event, or a marathon that you're organizing, to pique the interest of onlookers and by standers.
WHAT KIND OF CUSTOM TRESTLE TABLE COVERS DOES EXTREME MARQUEES MANUFACTURE?
Looking for a trestle table cloth? Take your pick from our fitted trestle table cloths or custom stretch table covers. Our trade show table covers are affordable promotional accessories that do a perfect job of hiding unsightly display tables at your event. Our experts can design printed trestle table covers to fit tables of all sizes. You can buy them in PVC-coated polyester or 100% PVC-fabric.
BUY A CUSTOM PRINTED TABLECLOTH FROM EXTREME MARQUEES – AUSTRALIA'S #1 CUSTOM TRADE SHOW TABLE COVERS SUPPLIER
Upgrade your old table to a visually appealing worktop with Extreme Marquees' printed trestle table cloth – designed to your table's exact specifications. Here's what our designers can print for you:
TABLE COVERS WITH LOGO
Want to display your logo prominently for visitors to see? No problem. Just share a high-resolution printable file of your brand logo and get it printed anywhere you want on your custom stretch tablecloth.
LOGO WITH BUSINESS NAME
A logo doesn't have much effect without your business name. Don't forget to share it with us to print in big, BOLD letters.
BENEFITS OF BUYING CUSTOM STRETCH TABLE COVERS FROM EXTREME MARQUEES
SUPER AFFORDABLE
We know running a business is not as easy as it sounds. Tradeshow events are expensive and getting a printed marquee takes away a considerable amount of your budget. But our stretch table covers for tradeshows start as low as $170, so that you get the most out of investing your hard-earned money.
ZERO EFFORT SETUP
Whether it's a printed marquee, digital signage, or banner, you need at least 15 minutes to set them up – except for custom table covers. All you need to do is unfold your table and place them over in under a minute.
RELIABLE PRINTING
We use state-of-the-art printers over imported fabrics to design your table covers. The end result, thus, is vibrant and resistant to everyday use.
PRODUCTS AND DEALS
Printed stretch table covers are perfect if you want to share exciting discounts or upcoming products with your customers. Share a high-resolution artwork or product images with our design team and let the magic unfurl.
Would you love to own a couple of printed table covers? Browse our online store or call us on 1300 459 692 to place your order.
Scroll To Top