DOUBLE POLE TENT & STAR SHADE RANGE
Double Pole Star Tents feature a distinctive design, with their unique shape ensuring they will be noticed at any event while also offering much needed protection from the harsh Australian sun. The Double Pole Star Tent is one of the most popular marquees in our range. This unit offers functionality, stylish appearance and fantastic value! They are the ideal promotional marquee and have large, flat panels that are perfect for custom digital printing. The Double Pole Star Tents and Shades are made in four standard sizes. As we design and manufacture all our own products, we offer a unique flexibility when dealing with our clients. Our Double Pole Star Tents and Shades start at 13.5m x 8.5m and go all the way up to our mammoth 22m x 14m Star Shade. This is the king of all Star Tents and Shades and perfect for large events where you need to provide cover and a cool environment for big crowds. Below, you can find more information on each of our standard sizes in the Double Pole Star Tent Shade range. Be sure to browse through all our products to find the perfect marquee. We also have a range of banners and promotional products to compliment your Double Star Tent or Shade cover.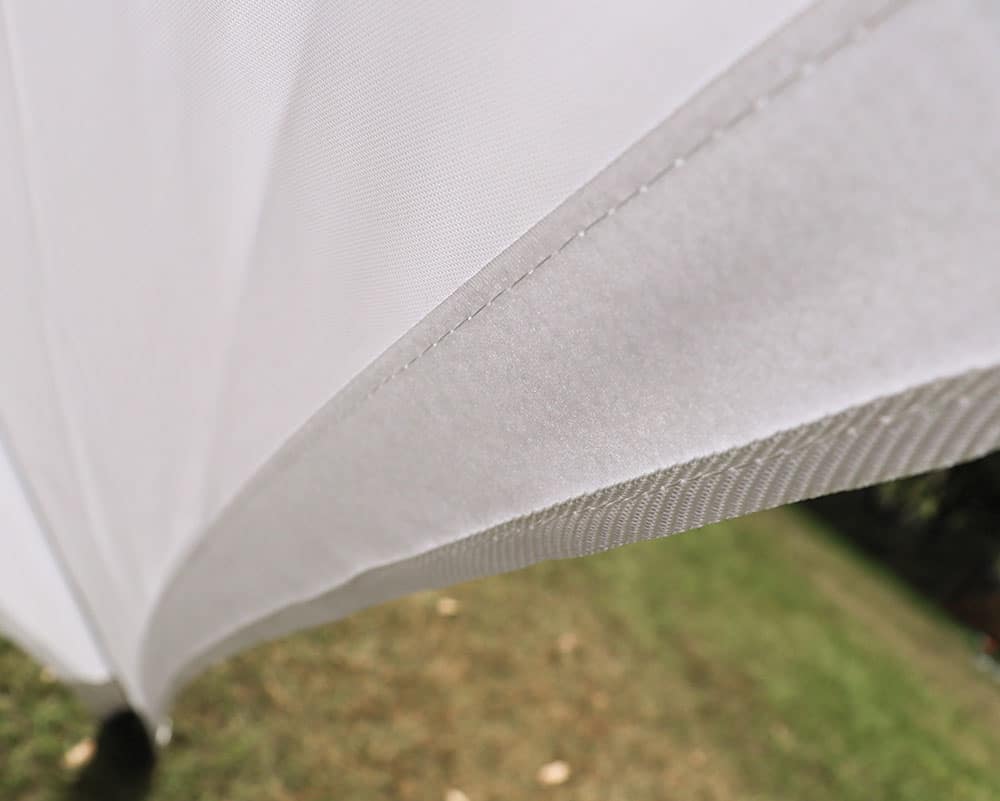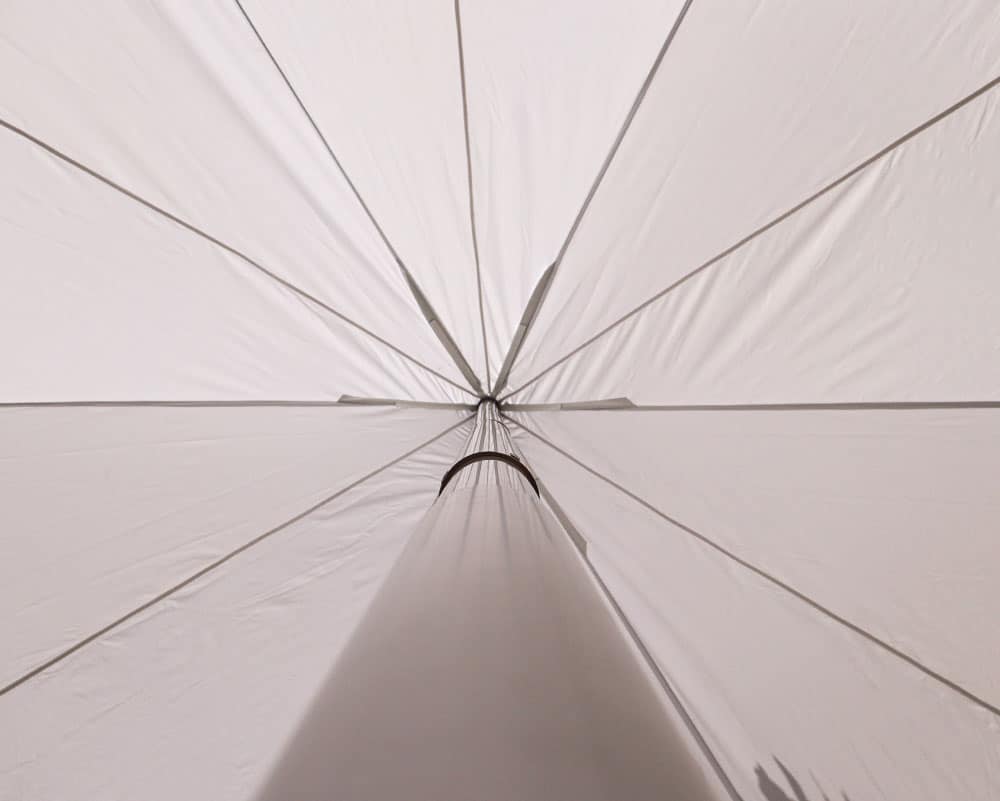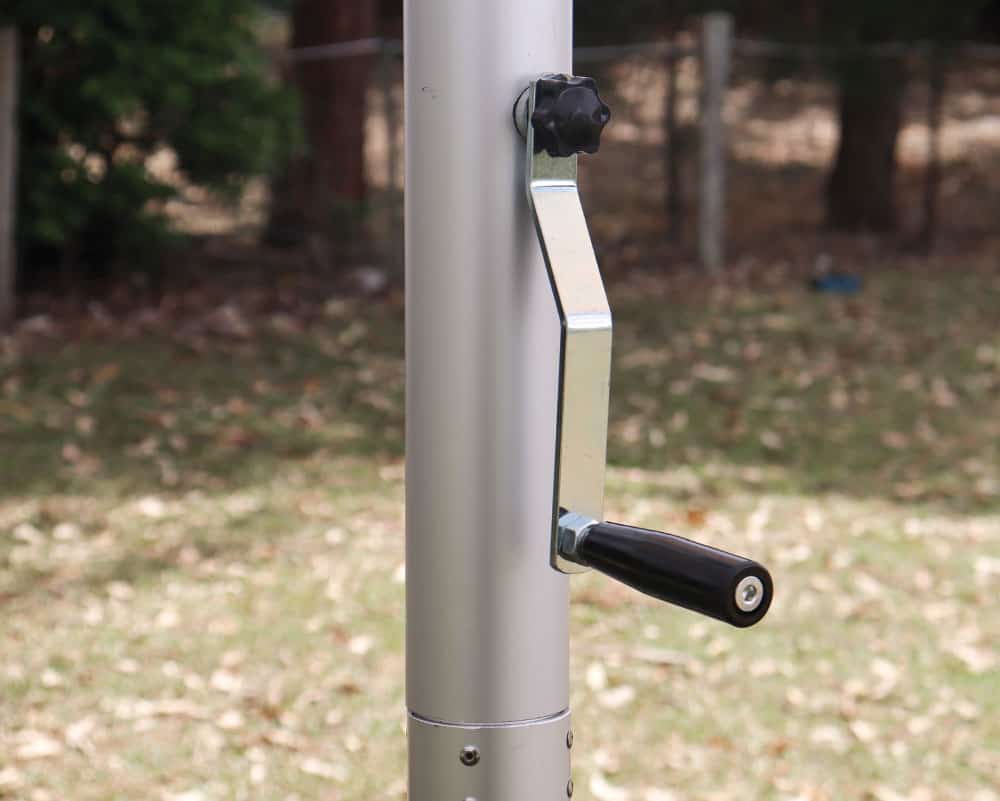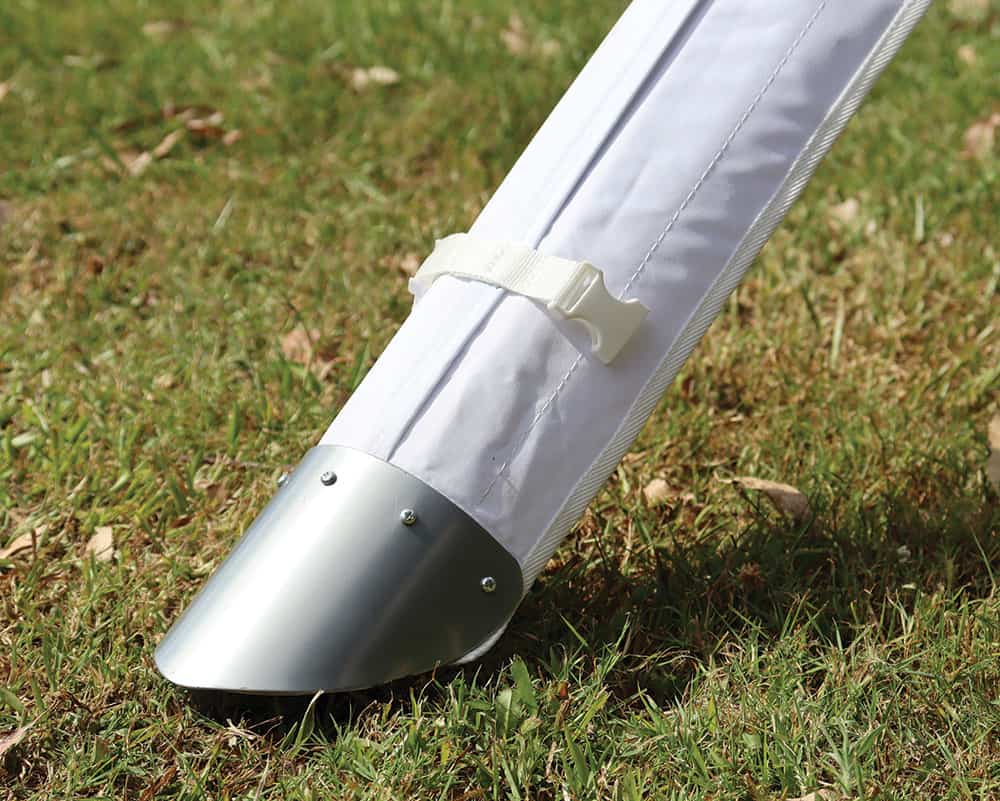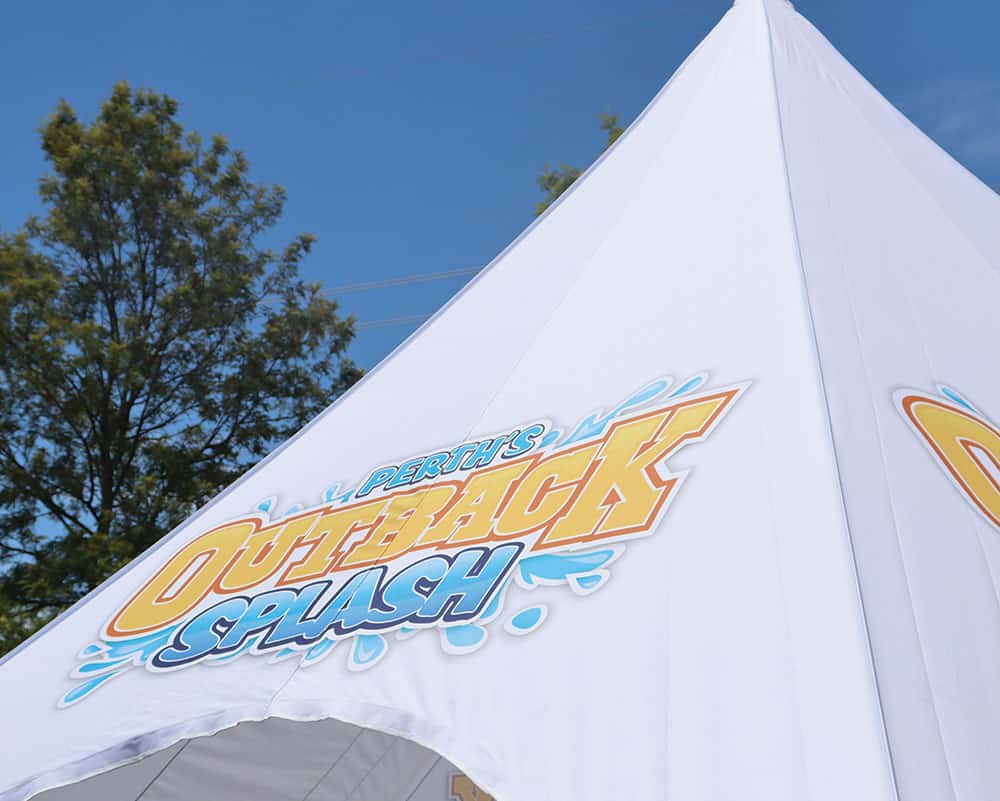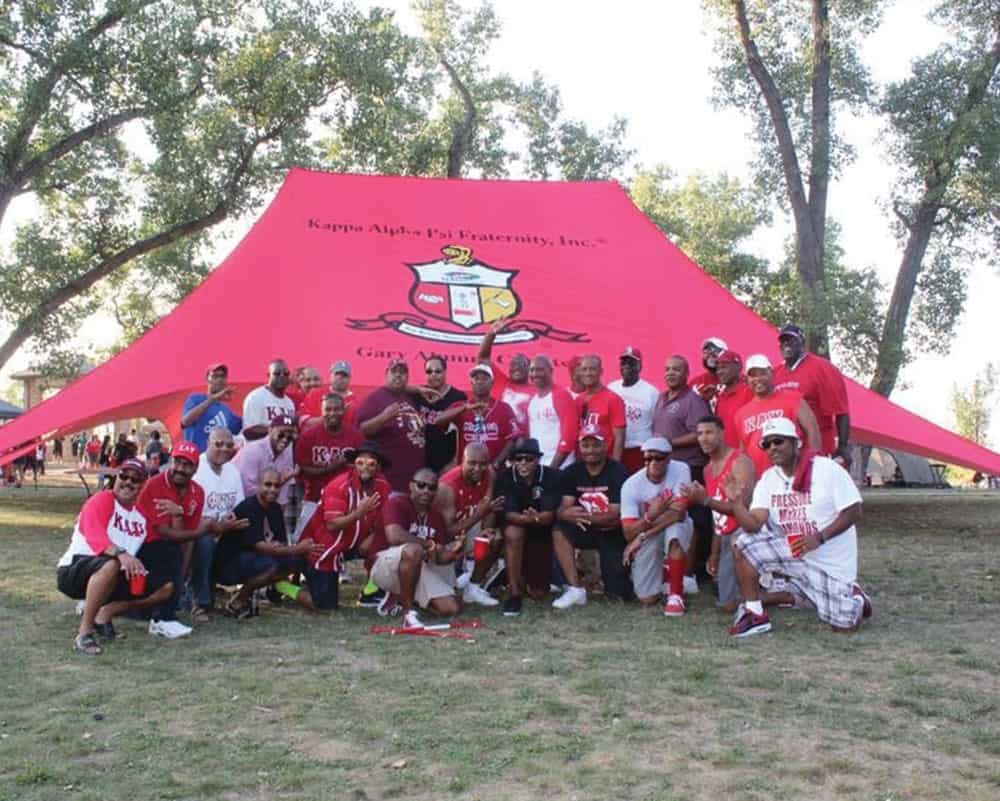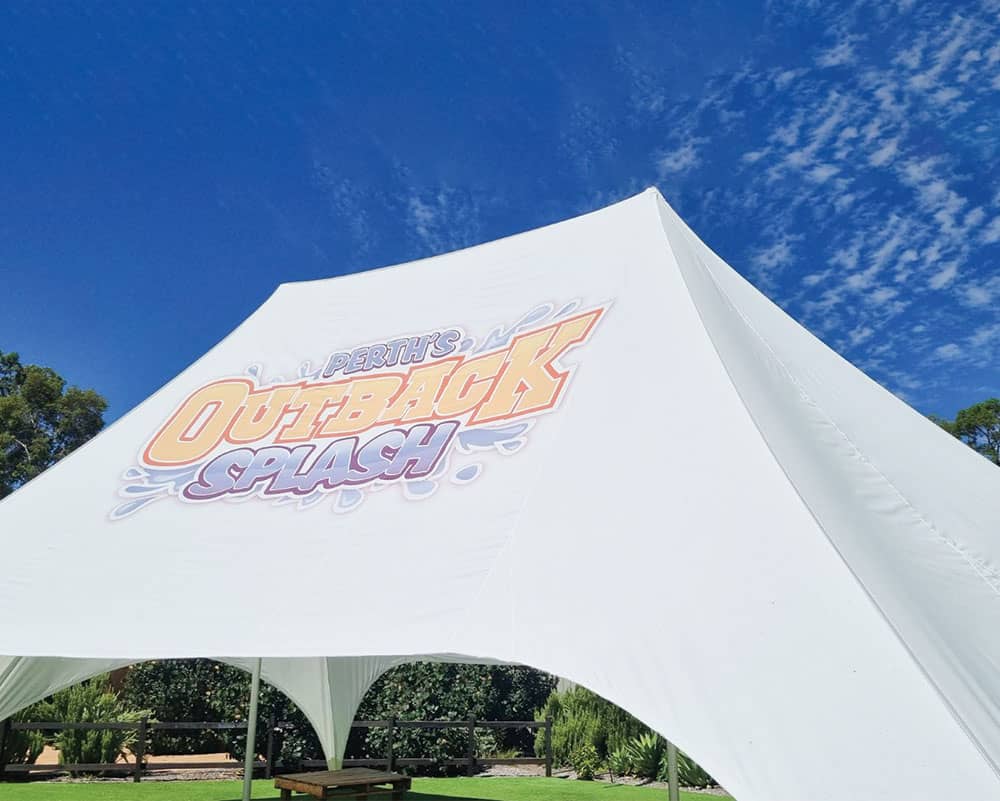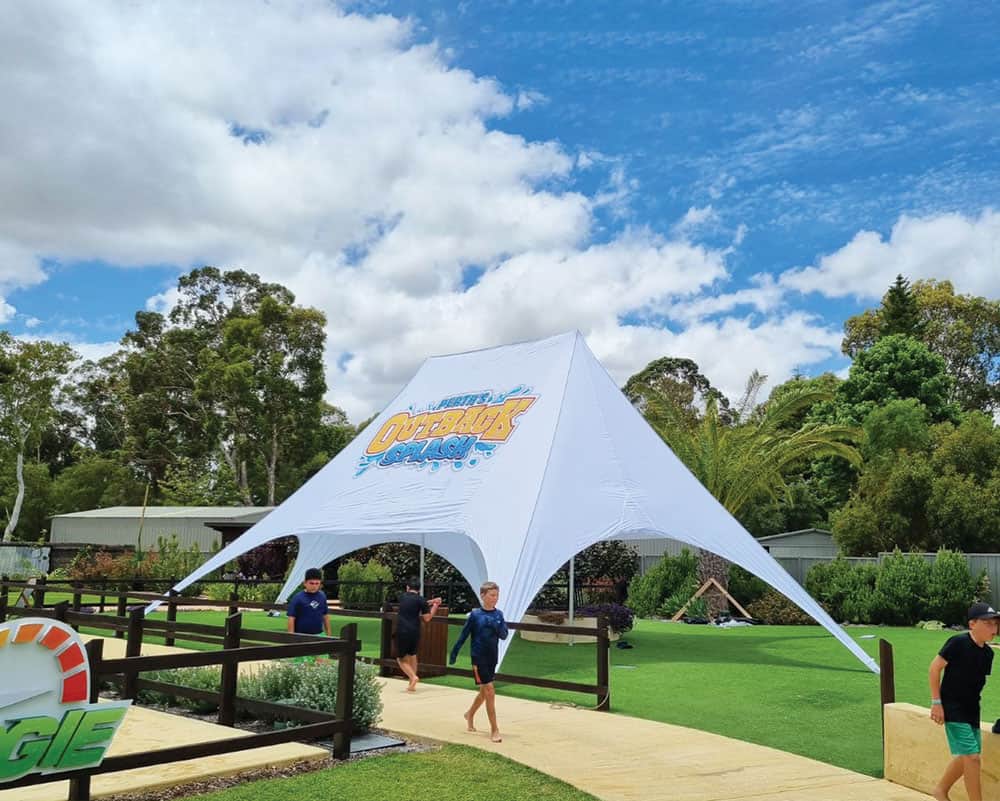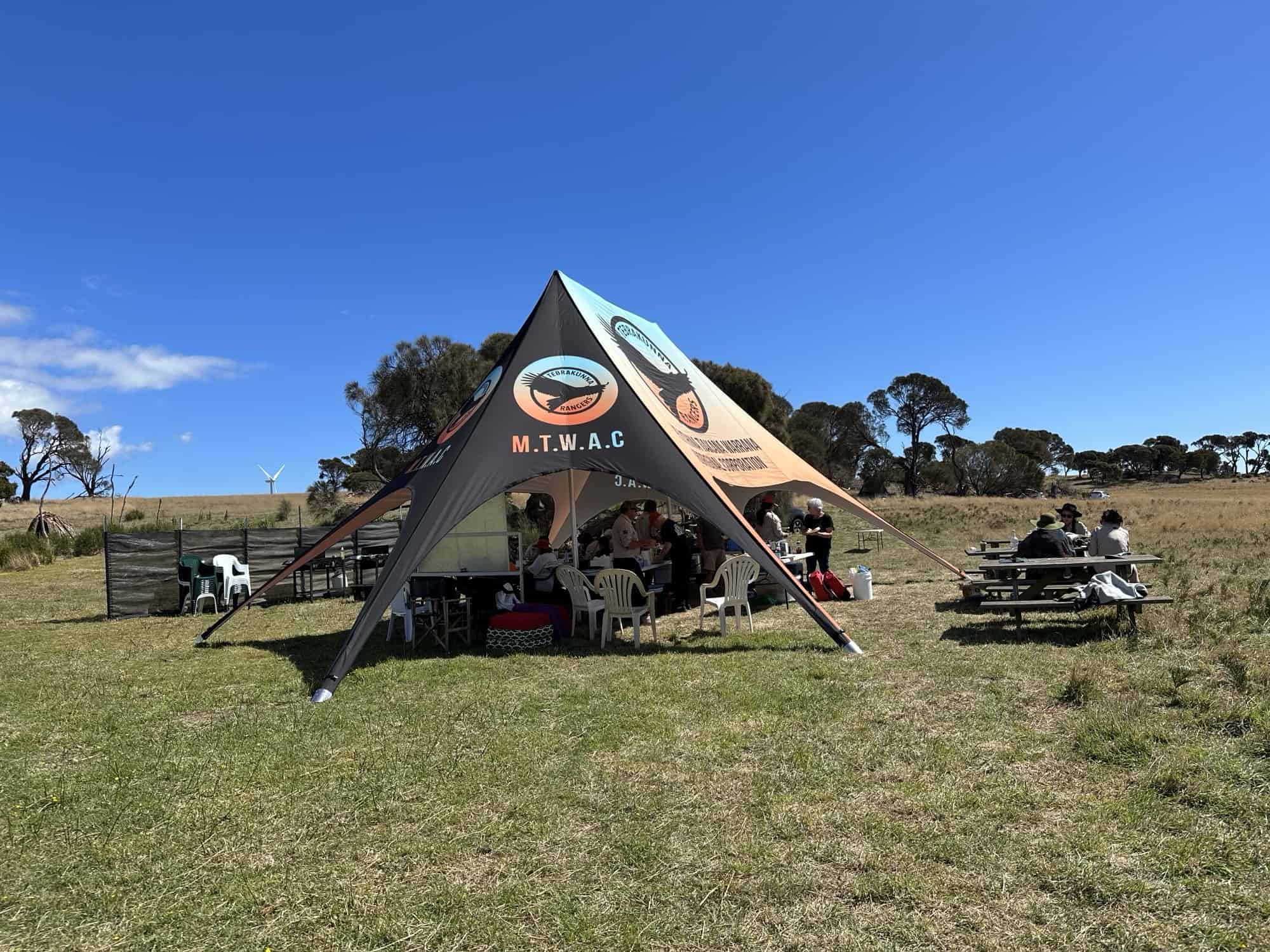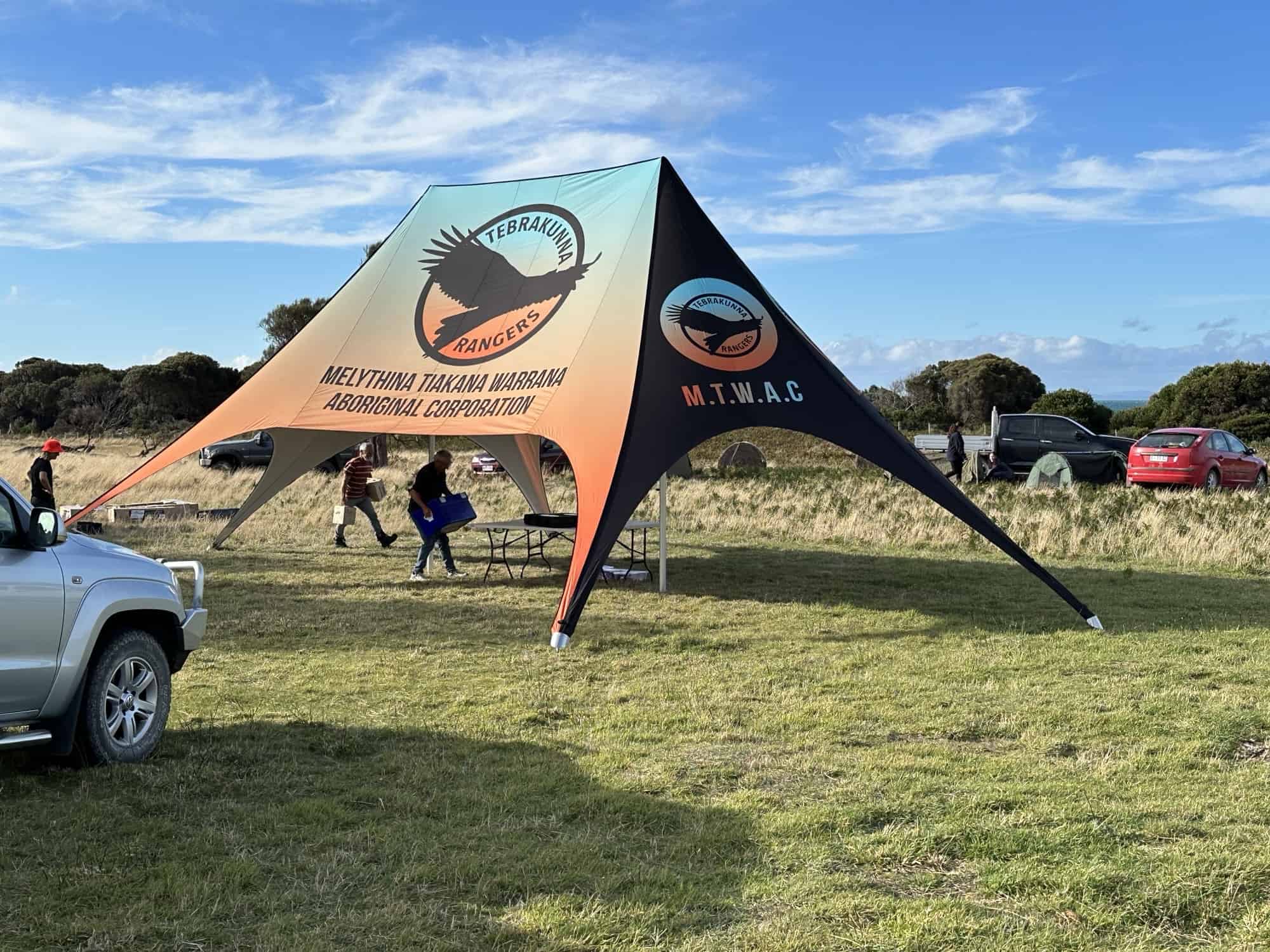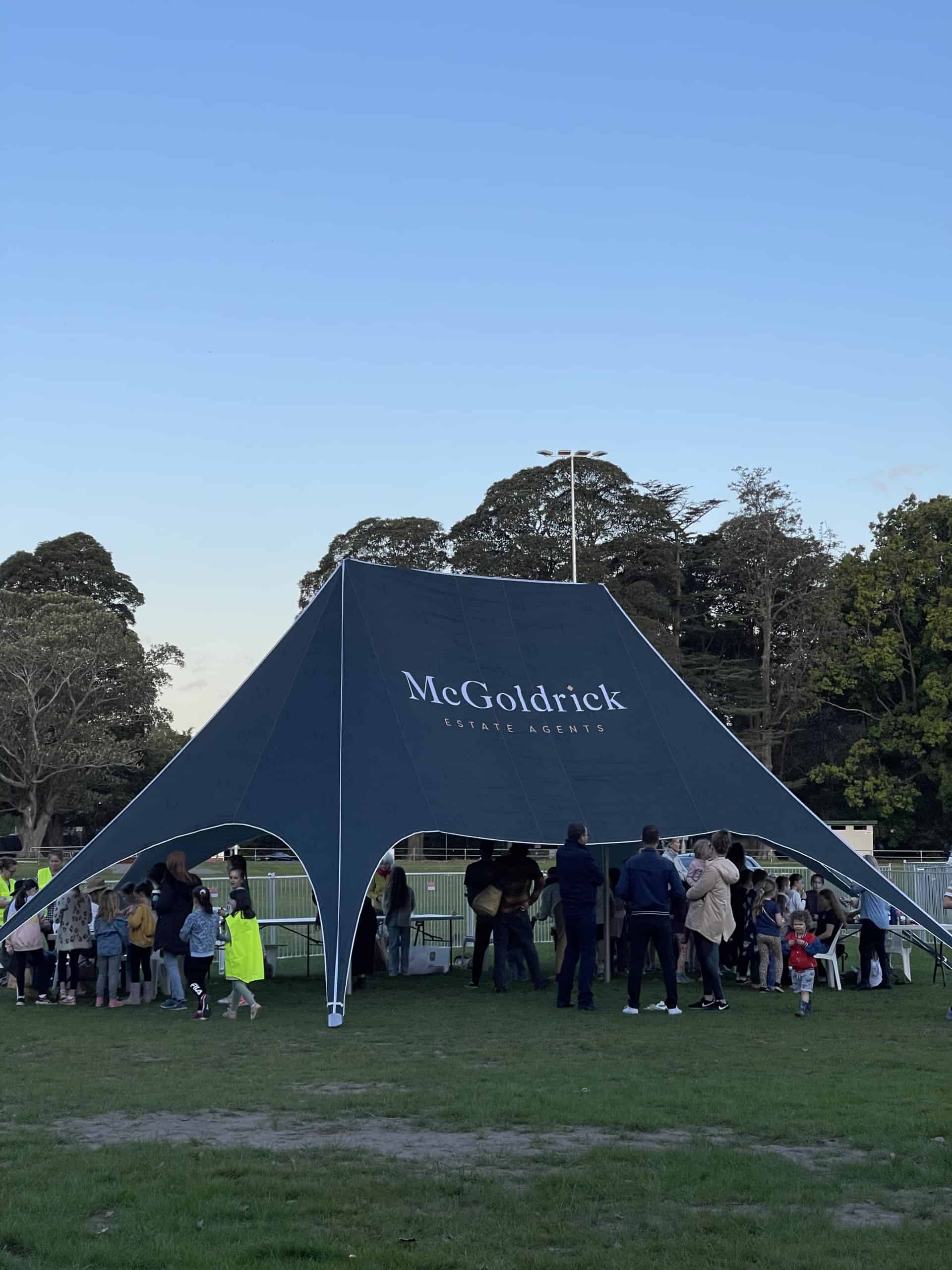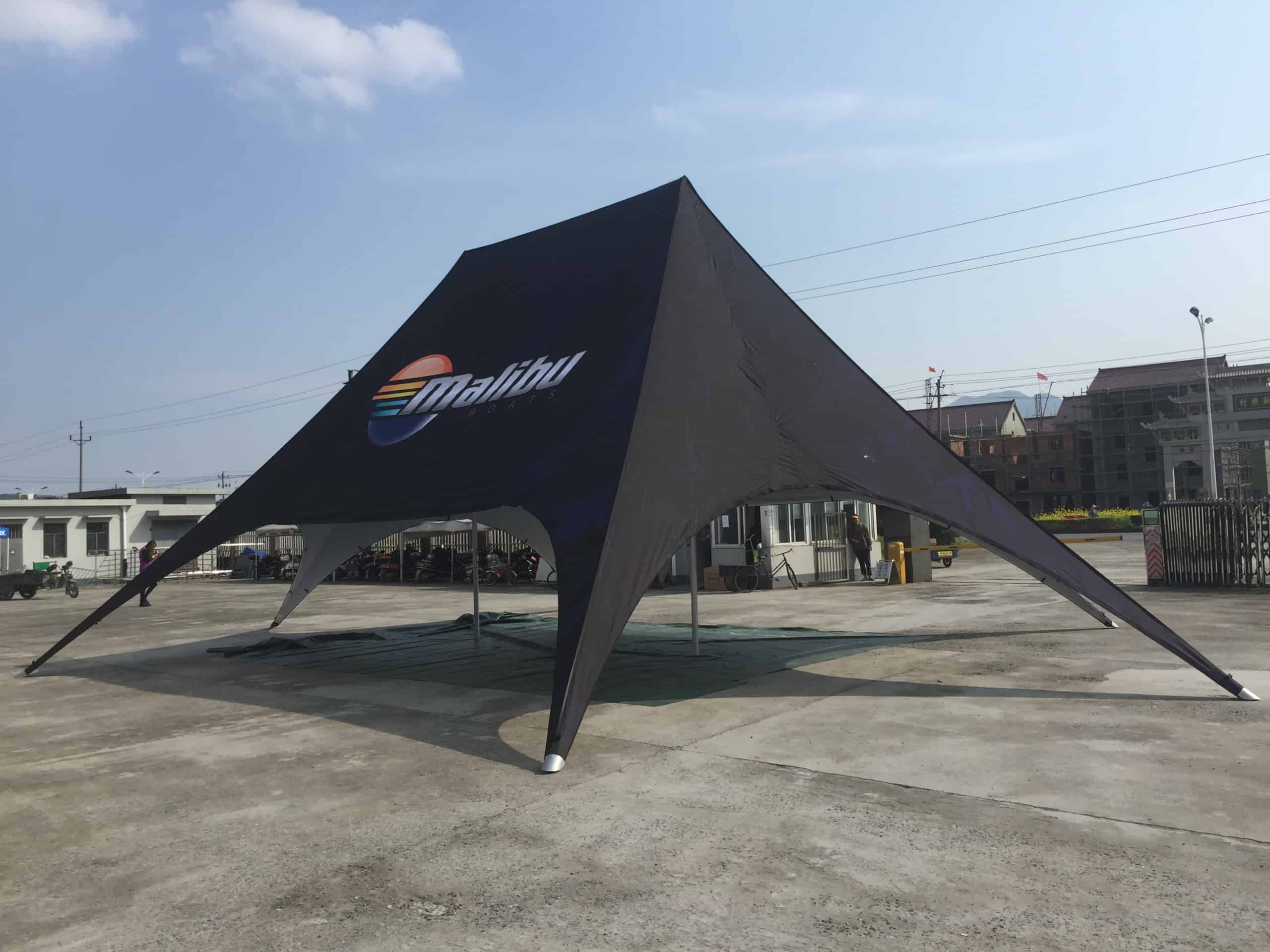 We offer custom printing on a wide range of products. Don't forget to checkout our available print packages!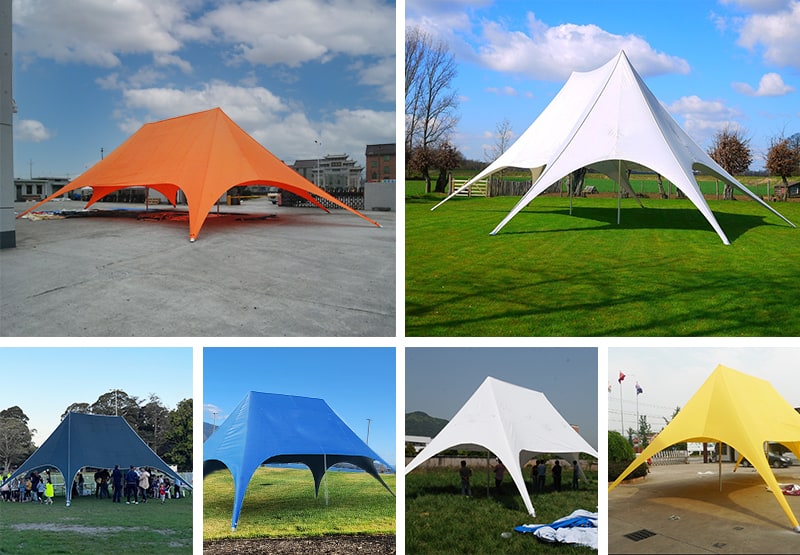 500D PVC Coated Polyester

Available for Plain products
Specifications
100% Polyester with PVC backing
Yarn count: 500D x 500D
Weight: 280 gsm
Colourfastness to light 5-6 En
Features
1 year warranty
Waterproof
Fire, UV & Wind resistant
PVC reinforced Corners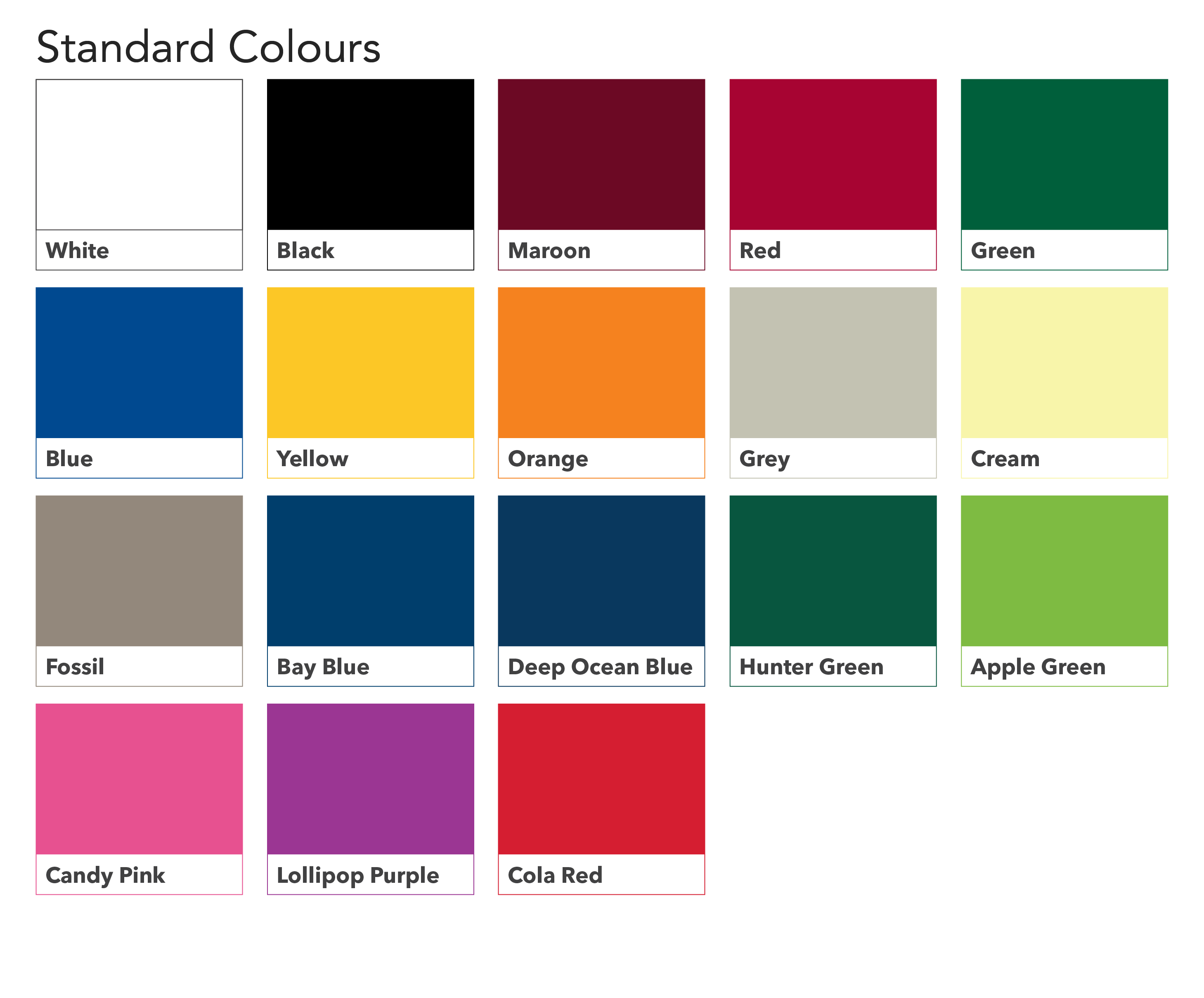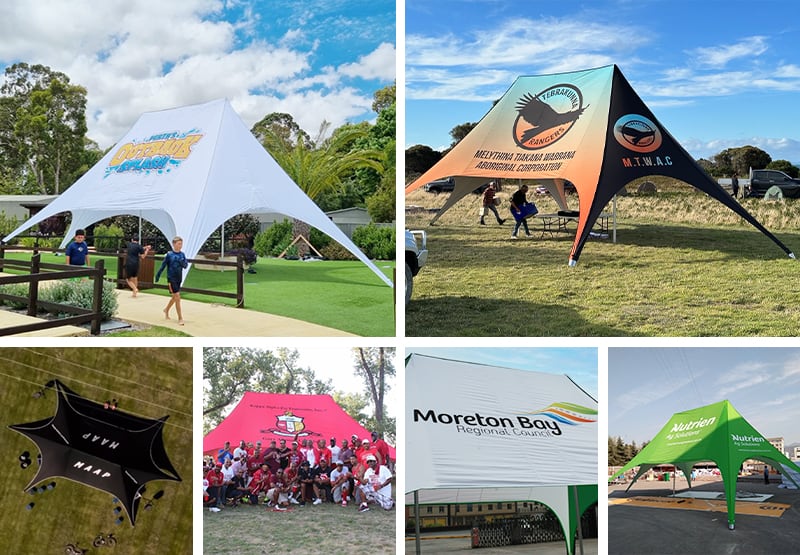 600D PU Coated Polyester
Available for Custom Printed products
Specifications
100% Polyester with PU backing
Yarn count: 600D x 600D
Weight: 245 gsm
Colourfastness to light 5-6 En
Features
1 year warranty
Fire, UV and wind resistant
Waterproof
PVC Reinforced Corners
Black or White reverse fabric
Dye Sublimation Printing
Dye sublimation printing involves the use of a digital printer to produce a print on sublimation transfer paper. The sublimation paper is then placed into a heat press with the fabric and exposed to a temperature of 200 degrees Celsius. The artwork is then transferred from the paper to the fabric. The fabric has the artwork embedded in the material and the design will not scratch from the surface. The fabric has a matte finish, which photographs well and suits indoor and outdoor use.

Bruce Christie
2 weeks ago
Could not be happier with the service and quality from Extreme Marquees. They were very patient with my questions on several occasions and when I finally confirmed my purchase, the marquee arrived two days later. Looks great in our backyard.
Craig Bachmann
a month ago
Hi I'm Craig Bachmann and I sell my rural landscape photography at around 80 outdoor markets each year. 3 years ago after much research, I purchased my first Extreme Marquee and have been very happy with its build and the professional look it gives my business. I am always receiving compliments about it from my customers and being approached by other stall holders wanting to know which business made it so they can order one as well. I recently decided to replace the roof and walls and Extreme Marquees helped me design a bit of a fresh look by adding graphics to the roof as well. I'd like to thank Georgia and Monique from Extreme Marquees for all their help. I look forward to doing more business with you in the future!
Wayne Booth
a month ago
Extreme Marquees excellent marquees.. Strong & Affordable.. Just replaced a 6m x 3m Classic frame.. Very happy with the service.. Regards The Lennox Longboarders Club.
Maria Soukkar
a month ago
Been standing for 4 years and still going Really good service and quality marquees I have purchased a few 8/4 8/8 10/10 And also the banners and teardrop banners Really professional service and competitive prices This one has been 4 years now and still perfect it's the 4/8 Easily seats up to 30 people Wouldn't go anywhere else
lisa bluhm
2 weeks ago
Friendly and helpful staff. Coordination between the different departments was great. Very fast delivery. Cannot fault them for their service. Delivery staff were helpful as well, even though they are a delivery company separate to Extreme Marquees. All steps of the customer service process has been handled really well by Extreme Marquees!!
UNIQUE AND STYLISH STAR TENTS AND SHADES
Our Double Pole Star Tents and Shades come in a variety of eye-catching colours and can transform almost any outdoor space. They are available in both light weight polyester or a heavy-duty PVC. We will be able to offer full printing of your double star shade no matter which material you choose.
Our polyester fabric is strong, durable, waterproof and has undergone thorough fire resistance tests. The fabric is light weight which makes for an easy set up and transport. Printing on this fabric is done by a special heat transfer paper sublimation process. This process involves several steps. Firstly, the fabric is passed through two rollers where a temperature of 200 degrees Celsius is reached. This process preshrinks and stabilizes the fabric. The artwork is then printed onto a special digital printing paper, which is then fed through the rollers along with the fabric to transfer the prints. This style of printing produces vibrant fabric colours and is almost impossible to scratch.
We also use Sioen PVC for our Double Pole and Star Tents and Shades. Sioen, a Belgian company, is a world leader in advanced manufacturing of fabrics and renowned for supplying only the highest quality PVC, a heavy-duty fabric that will last for many years before perishing. This fabric is cut into sections and then heat welded together. To print on it, we use a two-stage process. The PVC is passed through large format digital printers. Six Seiko ink heads spay ink directly onto the PVC surface. After printing, the PVC is then coated with a clear sealant to both lock in the colour and provide resistance against scratching. Simple and Easy!
The Double Pole Star Tent is one of the best engineered marquees for affordability, printing surfaces and ease of set up in Australia. Contact Us Now for more information!
Scroll To Top