Pull Up Banner, Roller Banner & Display Banner
Bruce Christie
2 weeks ago
Could not be happier with the service and quality from Extreme Marquees. They were very patient with my questions on several occasions and when I finally confirmed my purchase, the marquee arrived two days later. Looks great in our backyard.
Craig Bachmann
a month ago
Hi I'm Craig Bachmann and I sell my rural landscape photography at around 80 outdoor markets each year. 3 years ago after much research, I purchased my first Extreme Marquee and have been very happy with its build and the professional look it gives my business. I am always receiving compliments about it from my customers and being approached by other stall holders wanting to know which business made it so they can order one as well. I recently decided to replace the roof and walls and Extreme Marquees helped me design a bit of a fresh look by adding graphics to the roof as well. I'd like to thank Georgia and Monique from Extreme Marquees for all their help. I look forward to doing more business with you in the future!
Wayne Booth
a month ago
Extreme Marquees excellent marquees.. Strong & Affordable.. Just replaced a 6m x 3m Classic frame.. Very happy with the service.. Regards The Lennox Longboarders Club.
Maria Soukkar
a month ago
Been standing for 4 years and still going Really good service and quality marquees I have purchased a few 8/4 8/8 10/10 And also the banners and teardrop banners Really professional service and competitive prices This one has been 4 years now and still perfect it's the 4/8 Easily seats up to 30 people Wouldn't go anywhere else
lisa bluhm
2 weeks ago
Friendly and helpful staff. Coordination between the different departments was great. Very fast delivery. Cannot fault them for their service. Delivery staff were helpful as well, even though they are a delivery company separate to Extreme Marquees. All steps of the customer service process has been handled really well by Extreme Marquees!!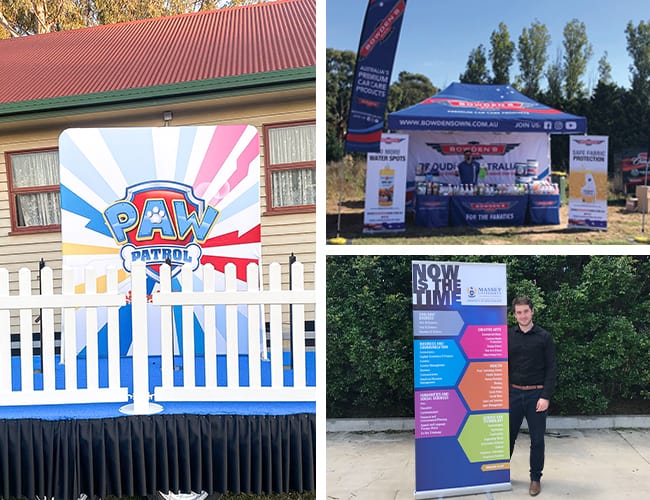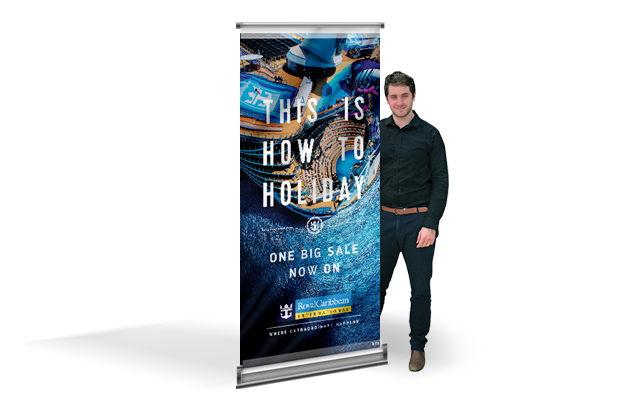 Pull-Up Banners
Get maximum impact with an Extreme Marquees professionally printed display system. These high-quality systems are made from anti-corrosion anodised aluminium and lightweight durable plastics allowing you to make a bold statement that is mobile for any setting.
Specifications:
Height: 2.1m
Width: 850mm
Weight: 2.2kg
Artwork Size: 1950 x 840mm
Warranty
Hardware: 1 year
Fabric: 6 months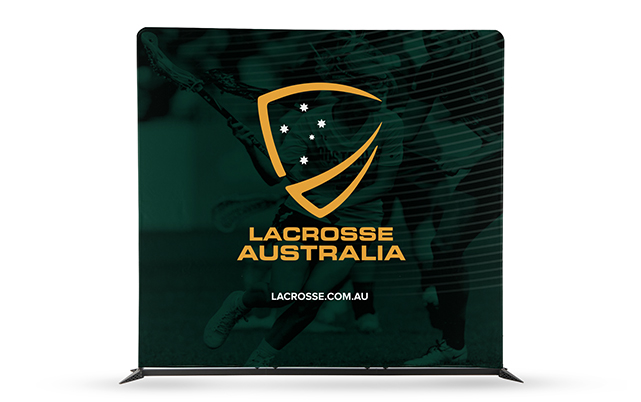 M5 Media Wall
The M5 is the perfect indoor media wall for photo backdrops or display walls. Create an easy photo wall for people to take photos in front of for social media. The M5 Media Wall is super light weight and very simple to set up or down, making it perfect for any event.
Specifications:
Height: 2.4m
Width: 2.24m
Weight: 5kg
Box Size: 30 x 11 x 38cm
Warranty
Hardware: 1 year
Fabric: 6 months
View our instructional and promotional videos!
MAKE YOUR BUSINESS STAND OUT WITH A PRINTED PULL-UP BANNER
At Extreme Marquees, we offer the best pull-up banners Australia-wide. A pull up banner makes for a fantastic marketing collateral for both indoor as well as outdoor events.
You can use pull-up display banners at your product launches, conferences, corporate launches, retail store promotions, in-store marketing, seminars, exhibitions, sporting events, road shows, restaurants, carnivals, and charity fundraising dinners.
CHEAP PULL-UP BANNERS BY EXTREME MARQUEES – PRINT ONCE, SHOW OFF EVERYWHERE
Our pull up display banners and display boards can be setup anywhere to attract onlookers and passers-by. At Extreme Marquees, we provide you with roll-up banners that not only add vigor to your marketing strategies, but also give potential customers a sneak peek into your core service and product offerings and your business in entirety.
Pull-up display banners by Extreme Marquees are extremely convenient to use. At the center of banner, there is a vertical sheet made with the fabric of your choice. You can go for PVC polyester, polyester fabric, synthetic paper, PVC Vinyl, Dye Sublimate fabrics, and so on. The exterior shell is fitted with aluminum, or has plastic end caps.
Hence, when you install pull up banners for trade shows, you end up putting the entire structure on ground. The banners can be pulled via the top support outwards for opening. And the best part? Unlike marquees, you don't need permits or licenses to set up your promotional banners.
DESIGNED BY EXPERTS, LOVED BY YOUR CUSTOMERS
Thanks to our state-of-the-art printing processes, all sorts of pull up banners for trade shows are attractive with glossy surfaces, your logo popping out after printing, stands inviting visitors to flock your stall. Our pull-up banners are printed on imported fabric, with anti-fade ink through 6-colour, digital printing process.
Our display boards have the wherewithal to give your advertisement a thought. Pull-up display banners by Extreme Marquees ensure that you get to not only create striking adverts in dimensions enough to engage potential visitors, but also have them come over to your stall.
Our banners are easy to install, store, and take up less space. The best thing to do is to snap them shut and slid them under your rack when the event is over – until next time.
CONTACT US TODAY FOR MORE ON OUR PULL UP DISPLAY BANNERS!
Know the pull up banner price that we offer banners at and book your display boards depending on your requirement at the earliest! Call our customer support 1300 976 045 to place your order. Extreme Marquees has one of the widest and best value range of promotional products in the Australian market today.
LOW ON SPACE, MORE ON PROMOTION
Leasing a stall or a booth at a tradeshow is very expensive and most businesses cannot afford additional promotional spaces. Cheap pull up banners by Extreme Marquees are compact, portable, and good enough to be used wherever needed most without burning a hole in your pocket.
Scroll To Top