The Spanish 200 is a technically professionally engineered outdoor umbrella shade solution. The high-quality imported fabric canopy is incorporated into one of the strongest aluminium umbrella frames on the market. The pole is designed to provide a reliably stable platform on which the canopy will sit securely for many years. Built to last and maintain a level of attractive appearance expected from a shade structure of this class, the structure is complemented by the addition of imported Spanish Recasens fabric available in 20 colours. Custom branding is offered for logos and company names.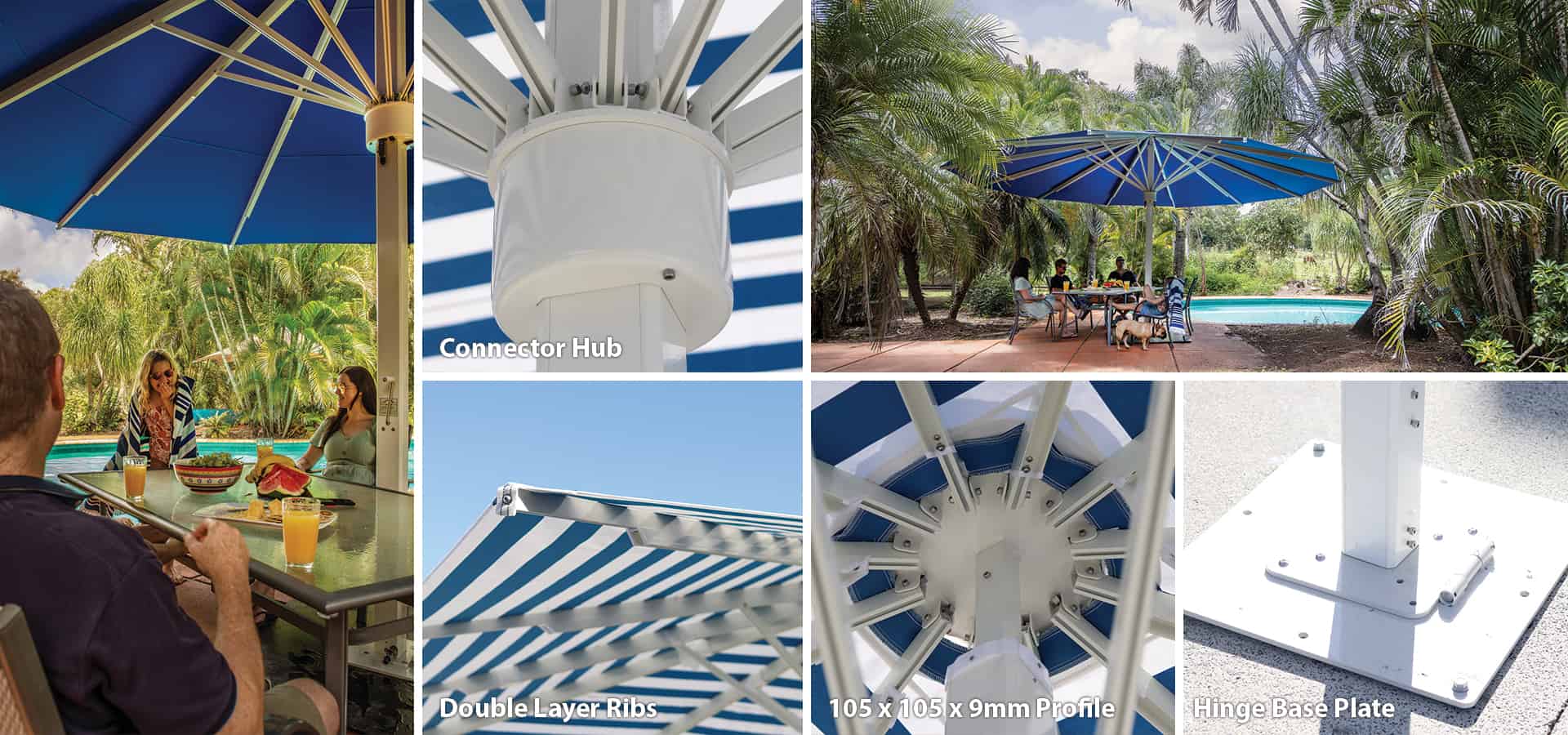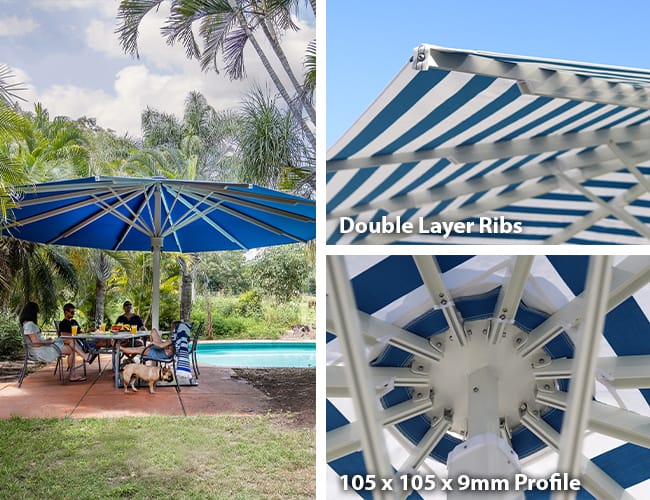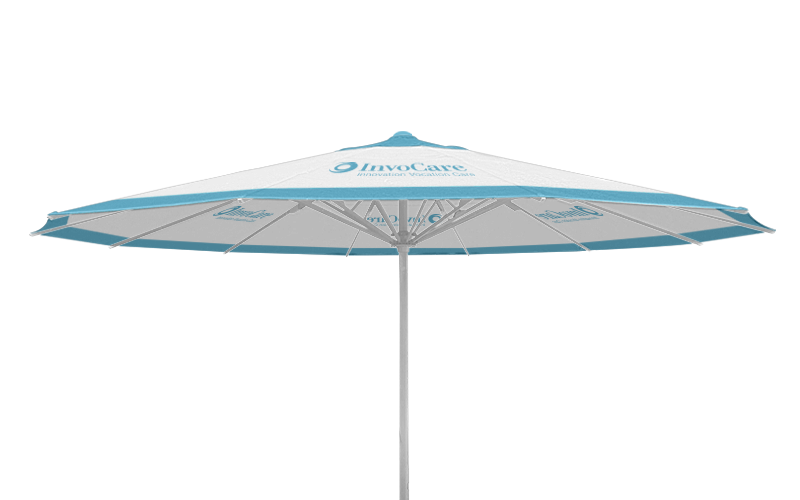 We offer custom printing on a wide range of products. Don't forget to checkout our available print packages!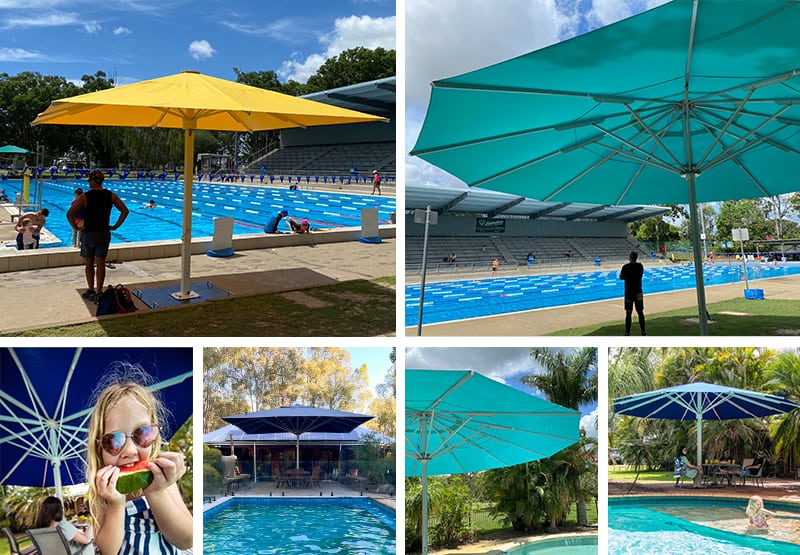 Spanish Recasens
Extreme Marquees imports the highest quality fabric from the Recasens brand located in Spain. The fabric is a high-performance solution-dyed and fade resistant canvas that has been optimized for high tensile and tear strength. The Recasens brand has been manufacturing high quality fabrics in Spain since 1886.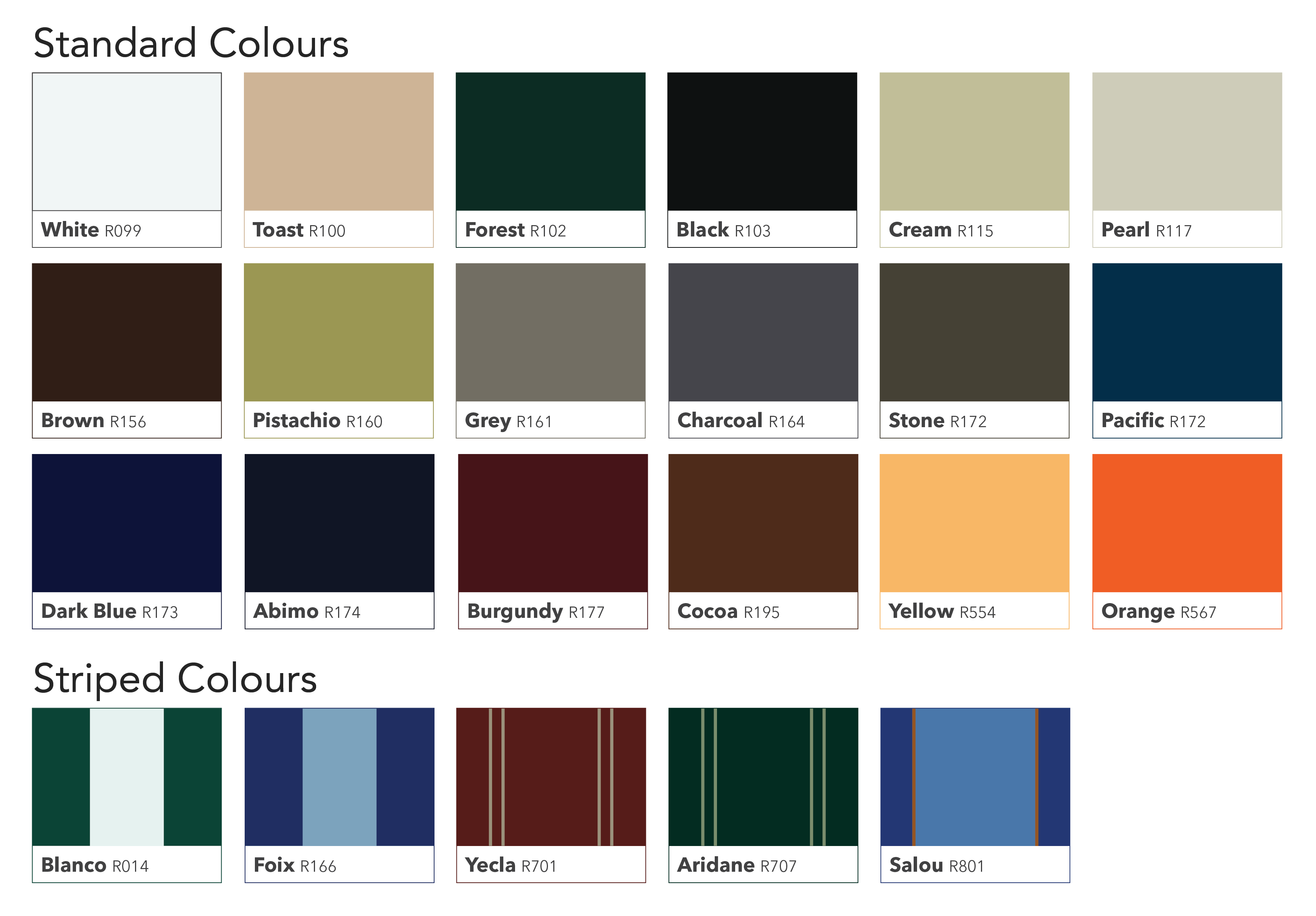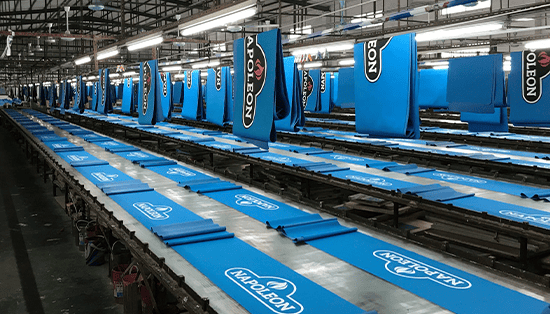 Screen Printing is the process whereby ink is forced onto the fabric through a mesh screen. Screen printing is ideal for simple designs that are produced in higher quantities. Extreme Marquees charges the same price for all printing methods. The best printing method for your order can be determined with our production team after you have placed your order and submitted your design.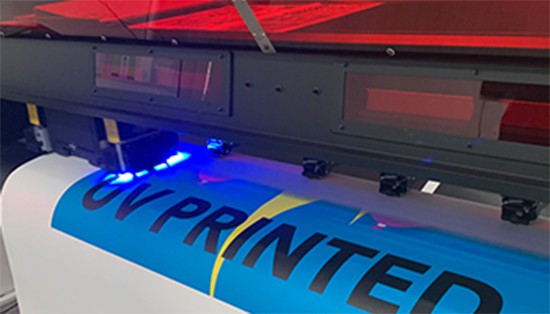 UV printing is a form of digital printing that uses ultra-violet lights to dry or cure ink as it is printed. As the printer distributes ink on the surface of the marquee fabric, specially designed UV lights follow close behind, "curing" or "drying" the ink instantly. The benefits of UV printing are that it is very resistant to fading. With UV printing there is also no restrictions to the number of colours or logos on the design.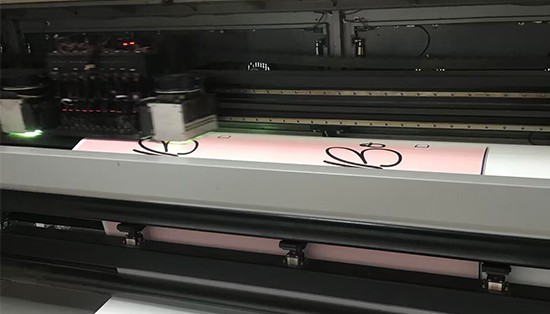 Sublimation printing, also known as dye sublimation printing involves the use of a digital printer to produce a print on sublimation transfer paper. The sublimation paper is then placed into a heat press with the marquee fabric and exposed to a temperature of 200 degrees celsius. The artwork is then transferred from the paper to the marquee fabric.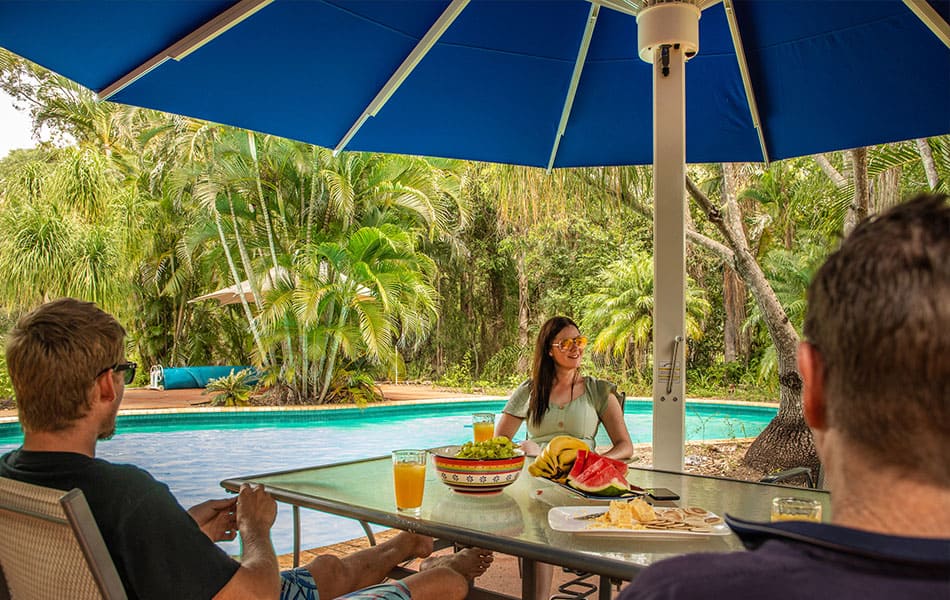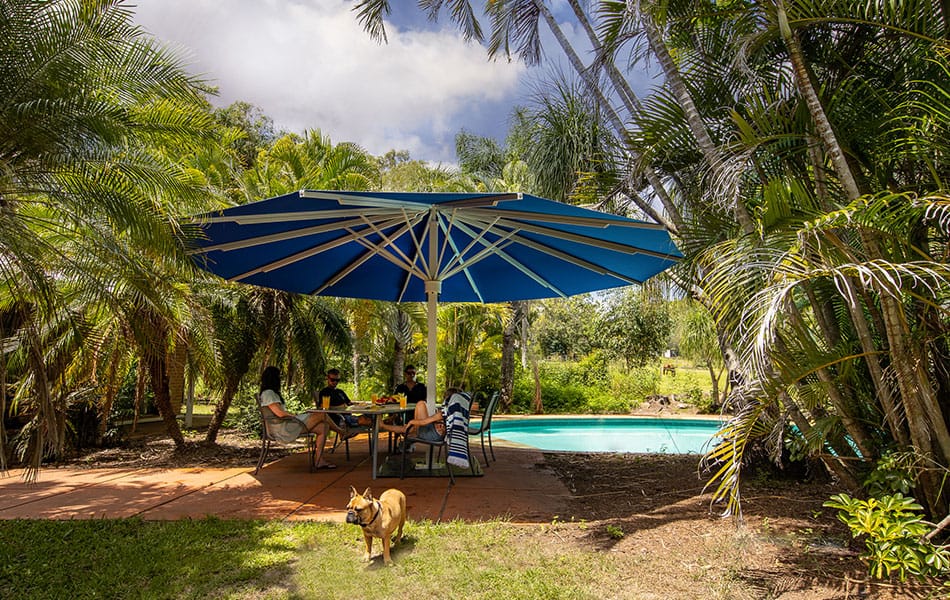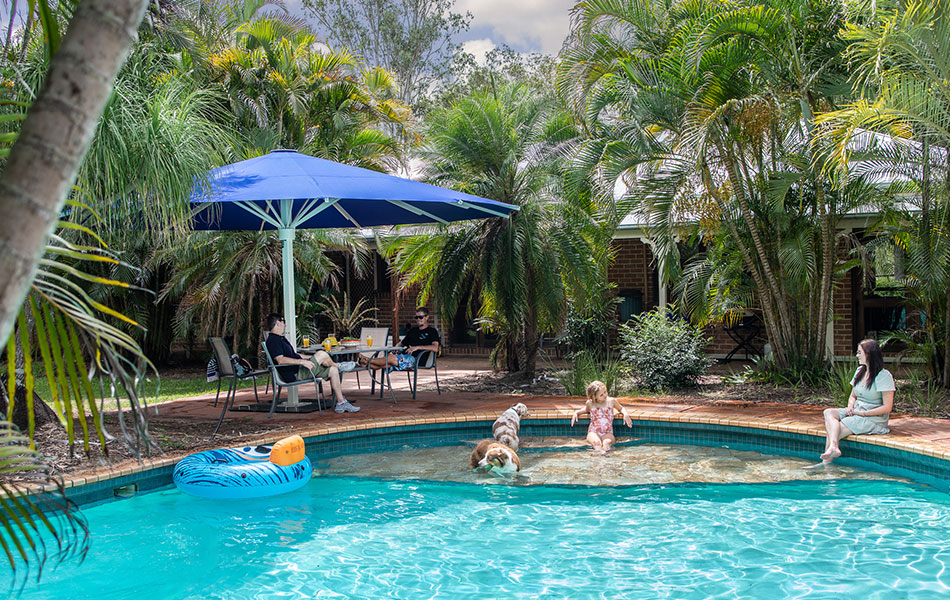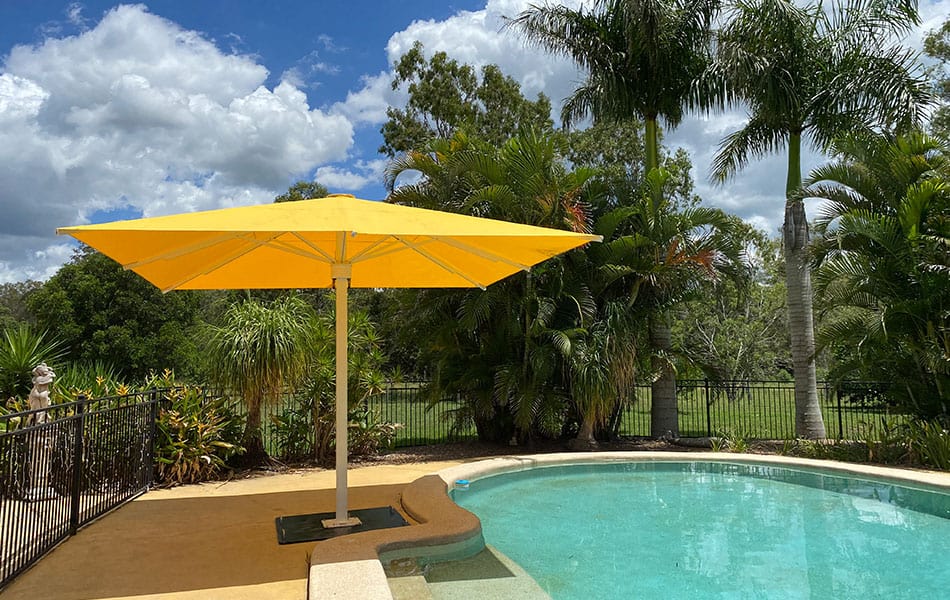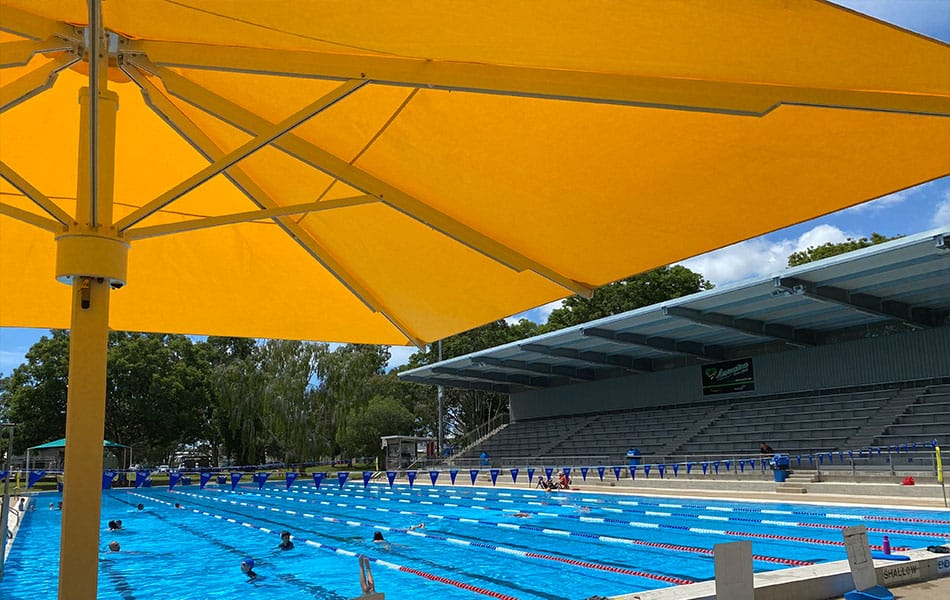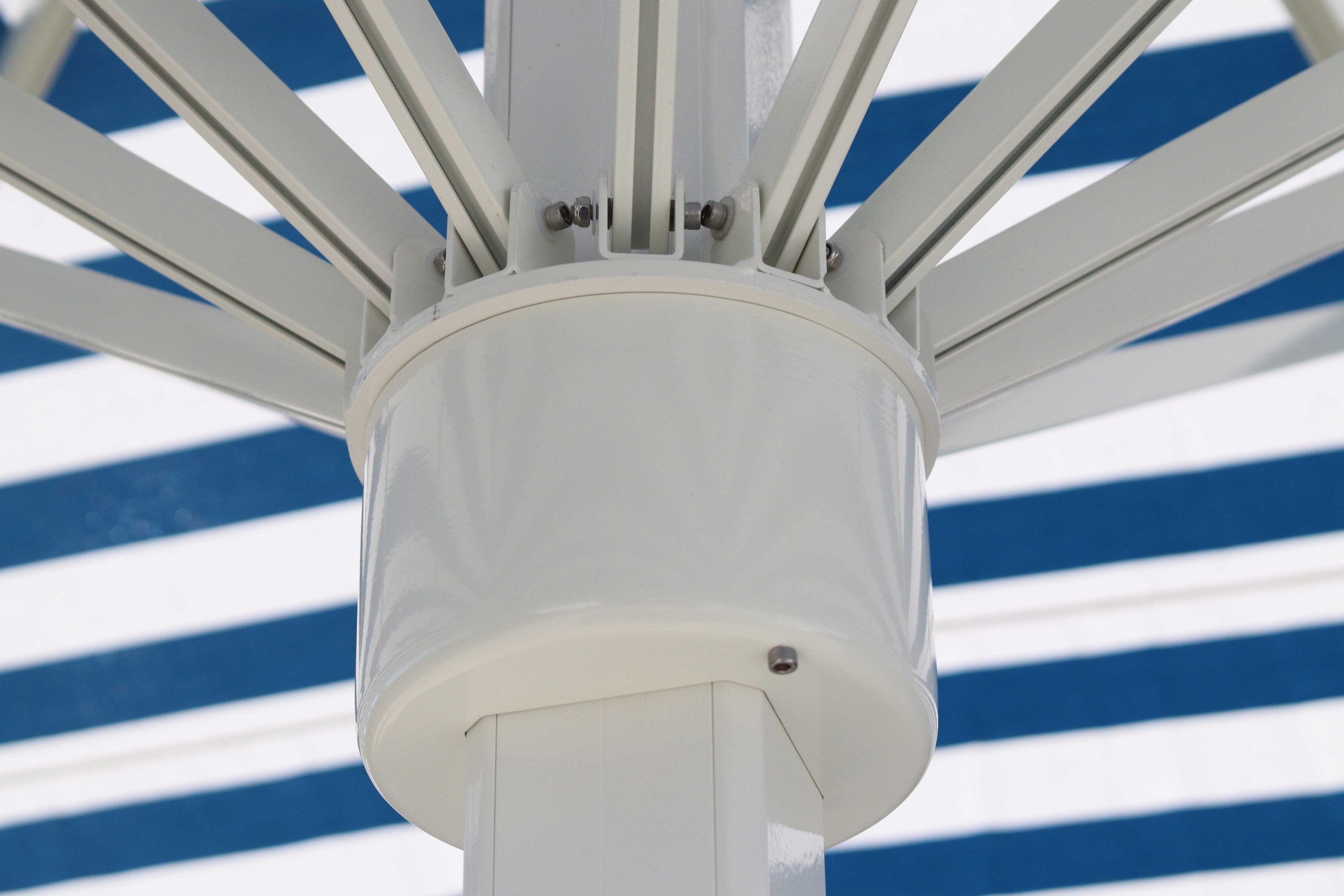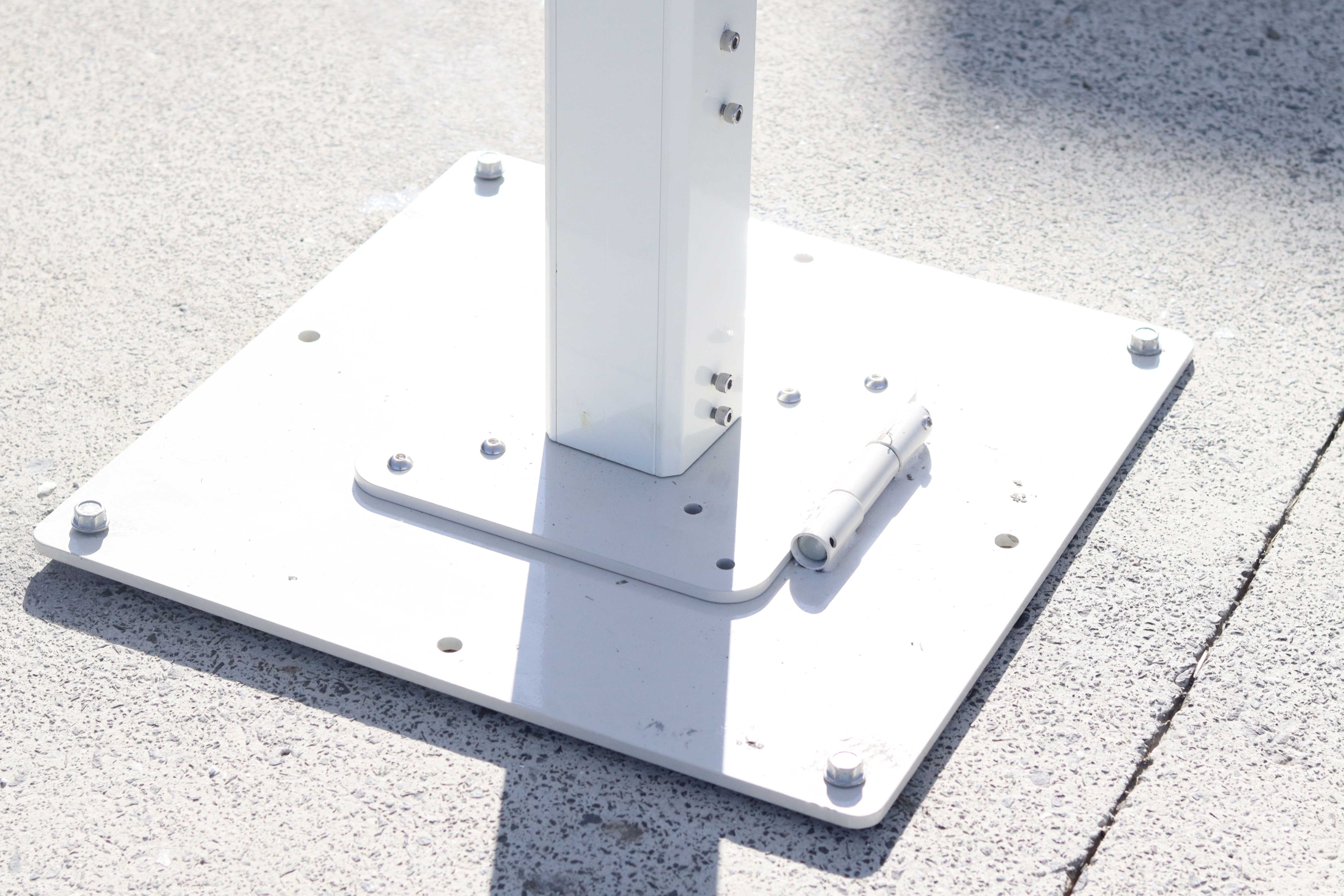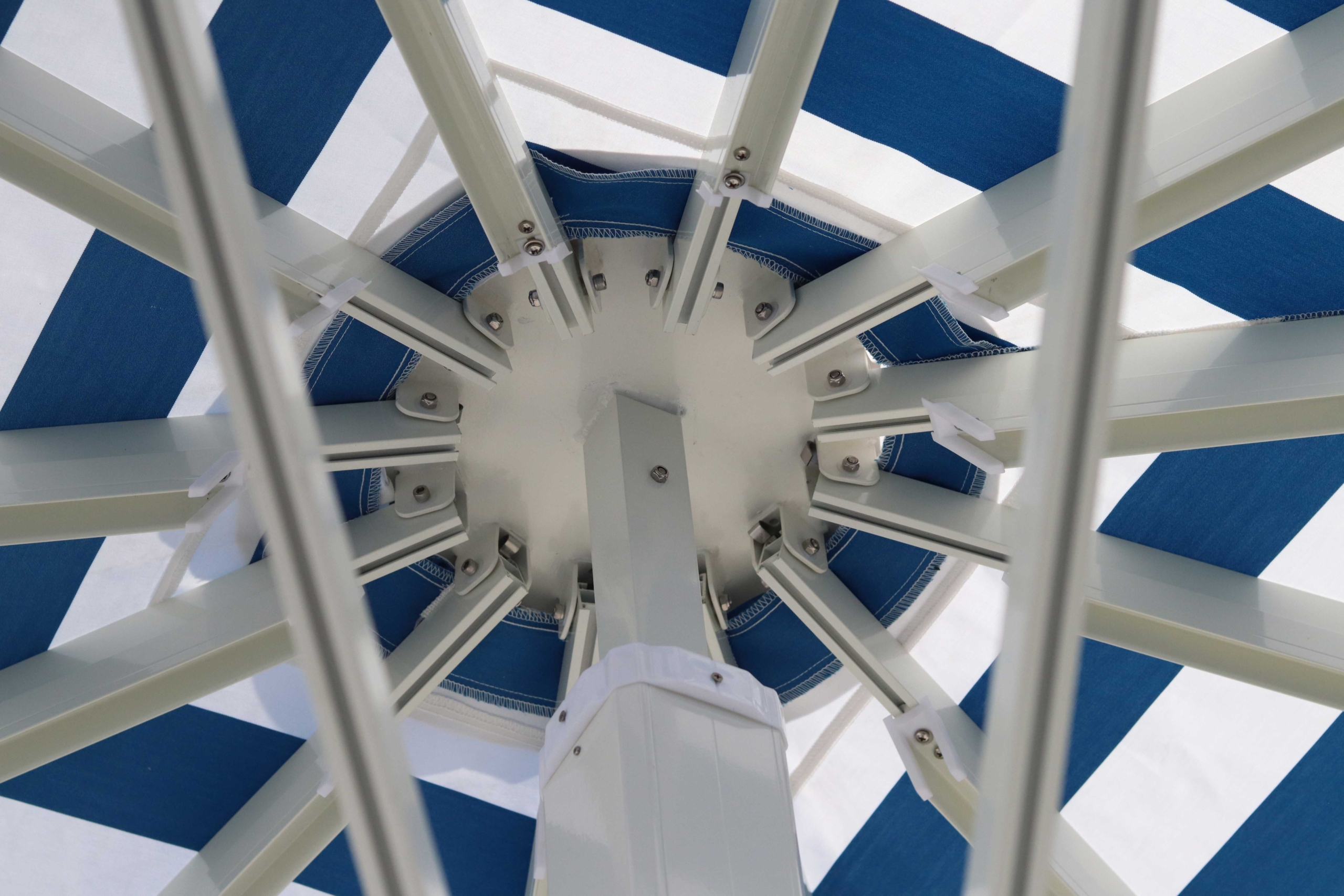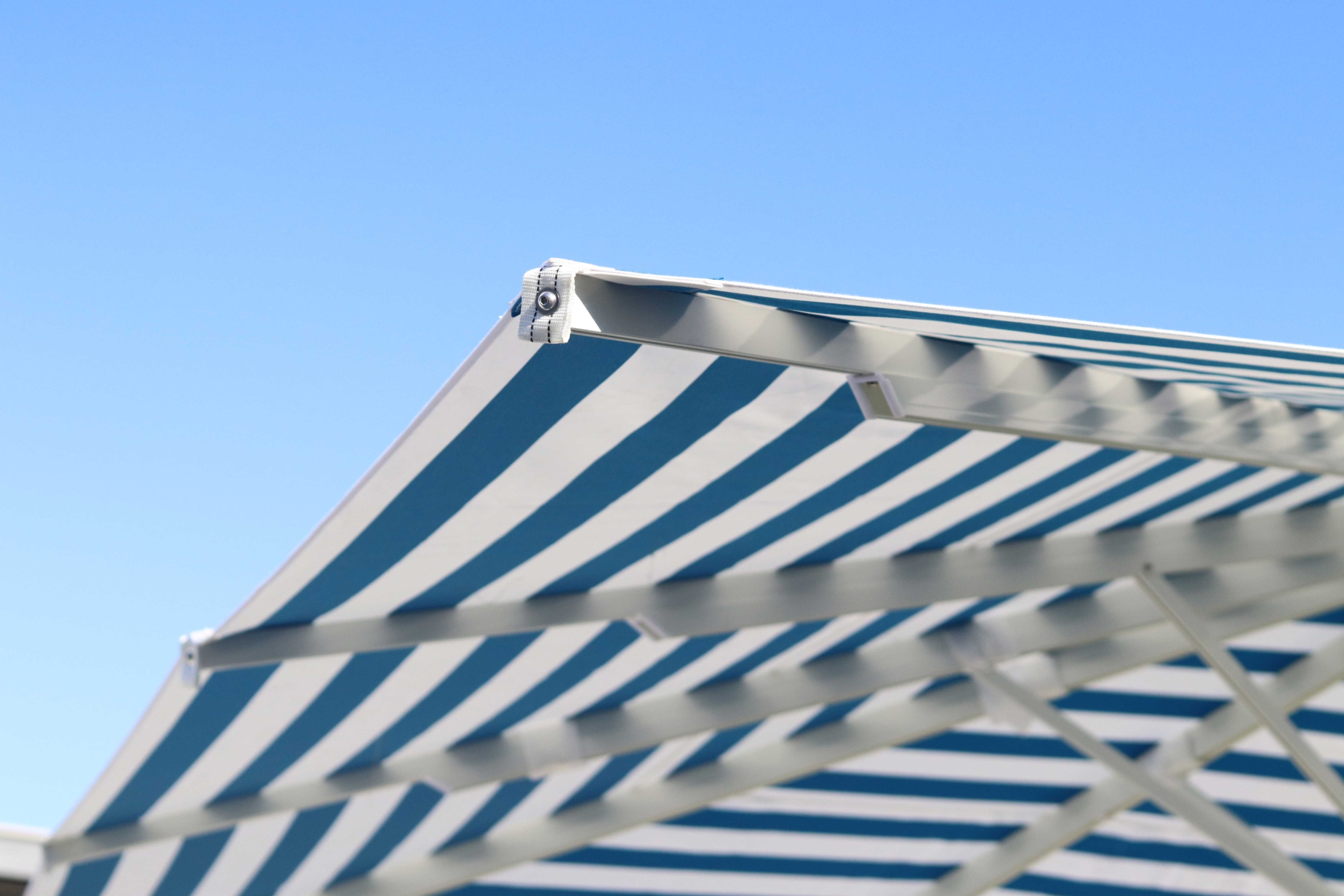 Bruce Christie
2 weeks ago
Could not be happier with the service and quality from Extreme Marquees. They were very patient with my questions on several occasions and when I finally confirmed my purchase, the marquee arrived two days later. Looks great in our backyard.
Craig Bachmann
a month ago
Hi I'm Craig Bachmann and I sell my rural landscape photography at around 80 outdoor markets each year. 3 years ago after much research, I purchased my first Extreme Marquee and have been very happy with its build and the professional look it gives my business. I am always receiving compliments about it from my customers and being approached by other stall holders wanting to know which business made it so they can order one as well. I recently decided to replace the roof and walls and Extreme Marquees helped me design a bit of a fresh look by adding graphics to the roof as well. I'd like to thank Georgia and Monique from Extreme Marquees for all their help. I look forward to doing more business with you in the future!
Wayne Booth
a month ago
Extreme Marquees excellent marquees.. Strong & Affordable.. Just replaced a 6m x 3m Classic frame.. Very happy with the service.. Regards The Lennox Longboarders Club.
Maria Soukkar
a month ago
Been standing for 4 years and still going Really good service and quality marquees I have purchased a few 8/4 8/8 10/10 And also the banners and teardrop banners Really professional service and competitive prices This one has been 4 years now and still perfect it's the 4/8 Easily seats up to 30 people Wouldn't go anywhere else
lisa bluhm
2 weeks ago
Friendly and helpful staff. Coordination between the different departments was great. Very fast delivery. Cannot fault them for their service. Delivery staff were helpful as well, even though they are a delivery company separate to Extreme Marquees. All steps of the customer service process has been handled really well by Extreme Marquees!!
Extreme Marquees have an extensive range of commercial and residential outdoor umbrella solutions. We design and manufacture premium, high quality umbrellas, built strong and robust to guarantee years of use under the hot Australian sun. There is an umbrella to suit all needs. Extreme Marquees offers an extensive range of extruded marine grade aluminium umbrellas ranging from our 2×2 metres heavy duty PVC umbrella all the way up to our 200 series 6 metre diameter umbrella. The quality of the frames are evident at a glance with the imported commercial grade fabrics enhancing both style and visual appeal.
A variety of frame strengths and fabrics provides the perfect blend for your customised bespoke umbrella. Choose from the popular circular 100mm diameter pole of the 100 Series  to the heavy duty 200 series 105mm diameter pole.
Also available in our commercial range of umbrellas is the HD PVC. This series is constructed with white blockout heavy duty PVC used in the construction of large event marquees. The PVC canopy will last more than a decade enduring the harsh Australian weather 24/7, 365 days a year. The blockout PVC can be washed clean regularly, leaving it looking as good as the day it was purchased. The HD PVC range and the 200 Series  commercial grade umbrellas both have structural engineer's certification which is necessary if installation is in a public place. The HD PVC commercial umbrella has an advanced, internal, reinforced frame. The distinctively engineered pole design offers incredible strength resulting in safety of operation and long term durability.
Scroll To Top