CAFE, CANTILEVER, COMMERCIAL AND HEAVY DUTY UMBRELLAS

Flare Shade is a trusted manufacturer of semi-permanent and permanent outdoor umbrella products. Extreme Marquees is proud to announce our supply partnership with Flare Shade in bringing to you quality, beautifully crafted shade structures made from the highest grade materials.
Both brands take pride in delivering robust and professionally engineered product to our customers with a backing and service standard that is unrivalled by competitors. No matter your requirements or the size of the space, the Flare Shade fleet has an umbrella for you and your needs. Order one through Extreme Marquees today.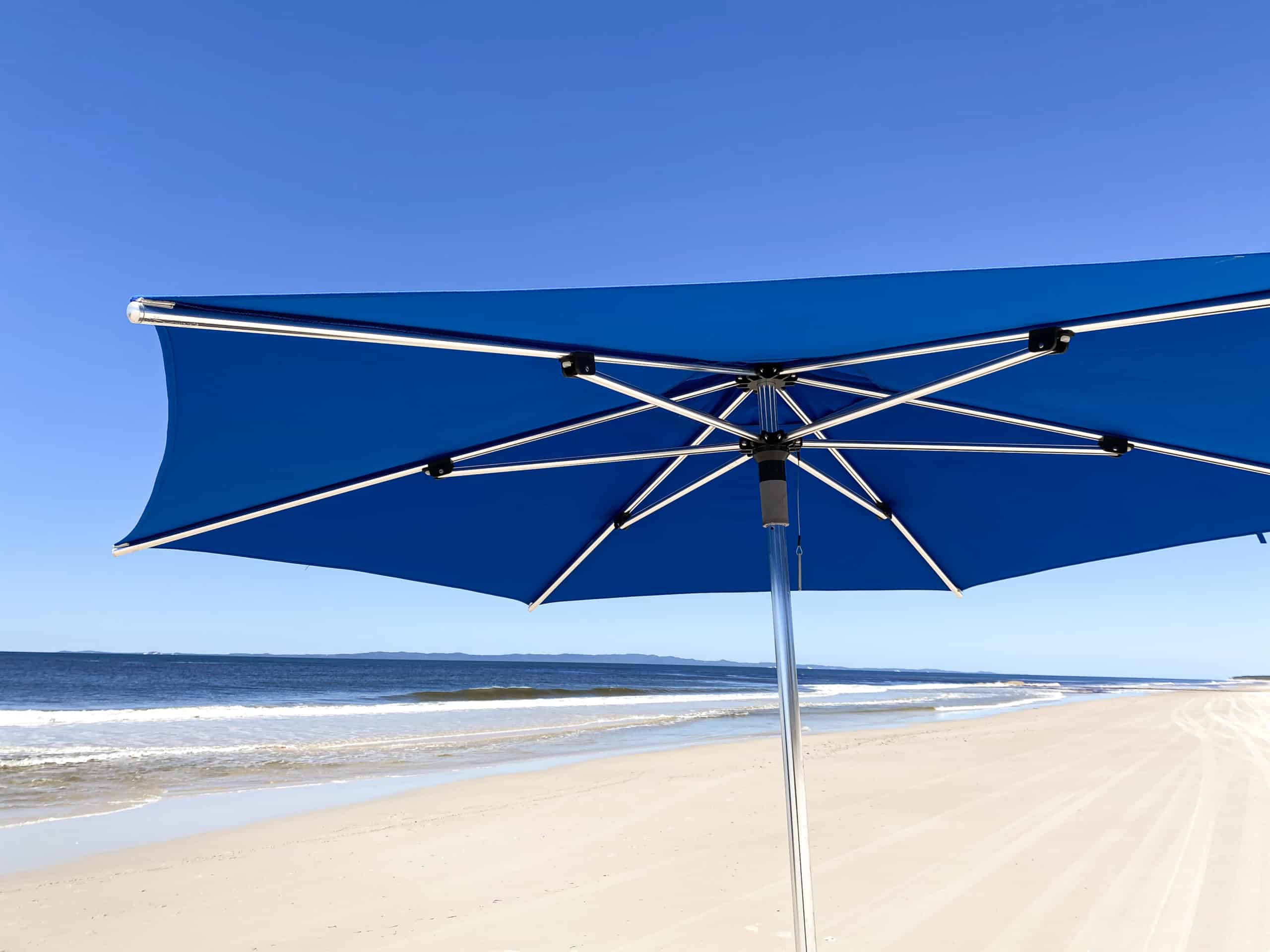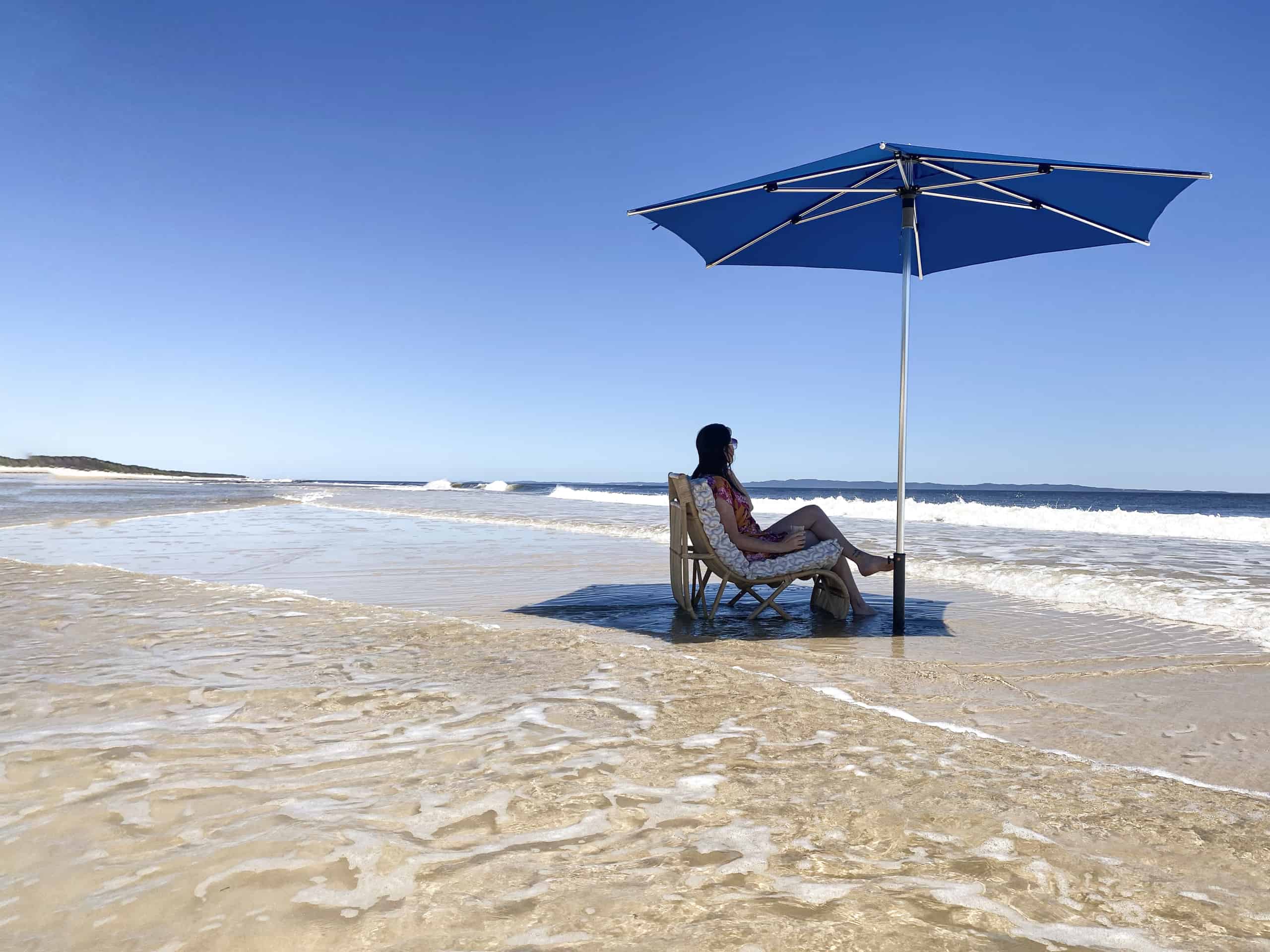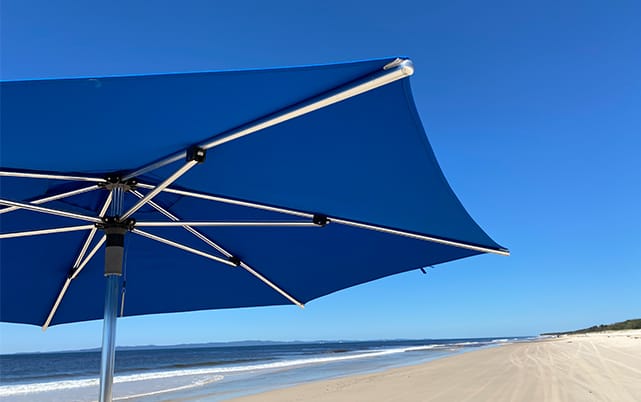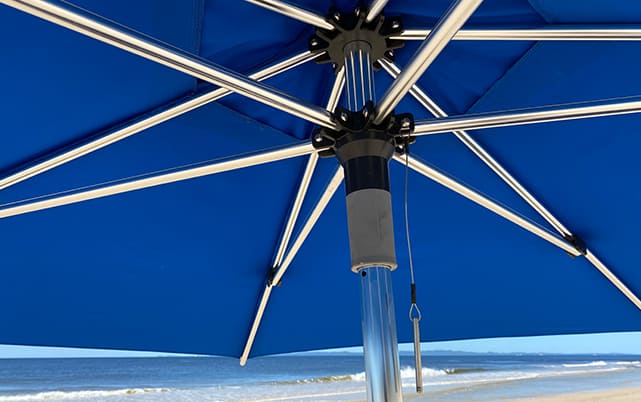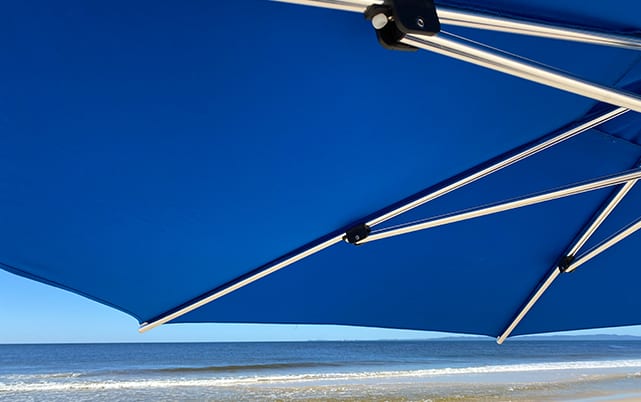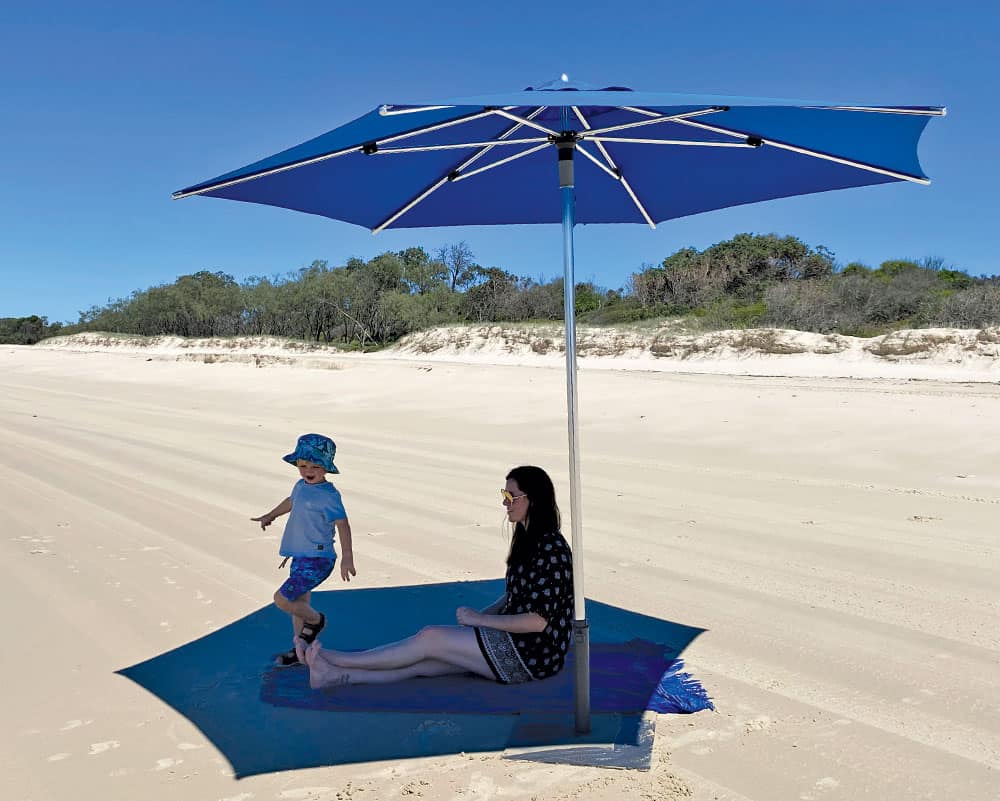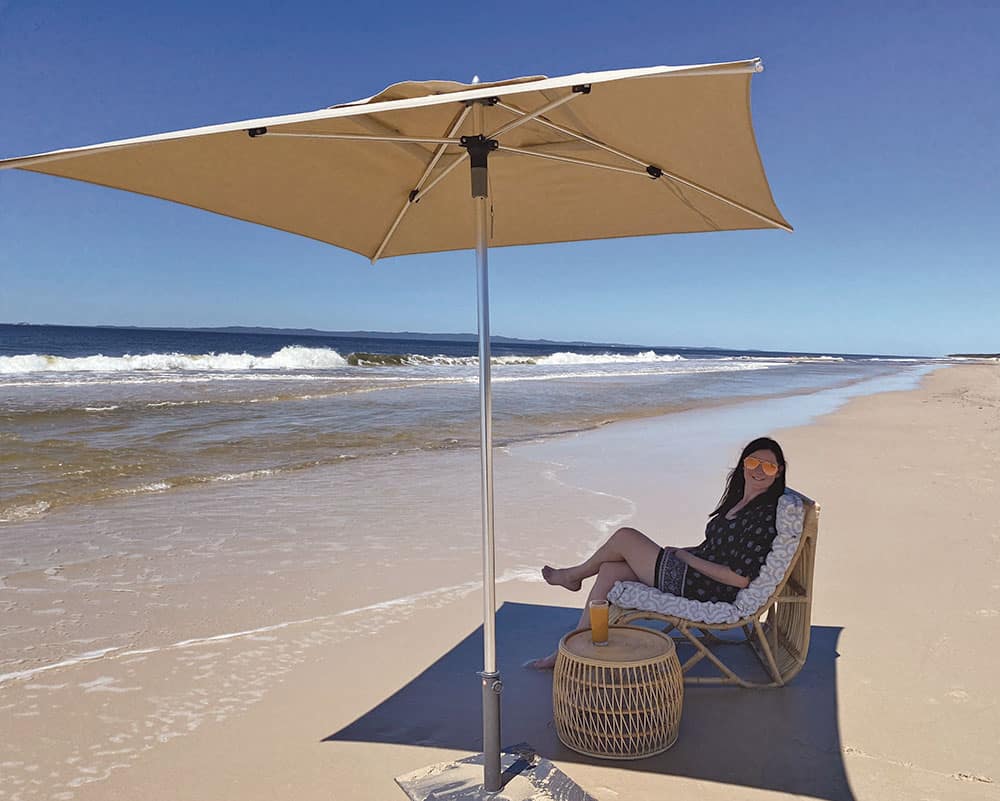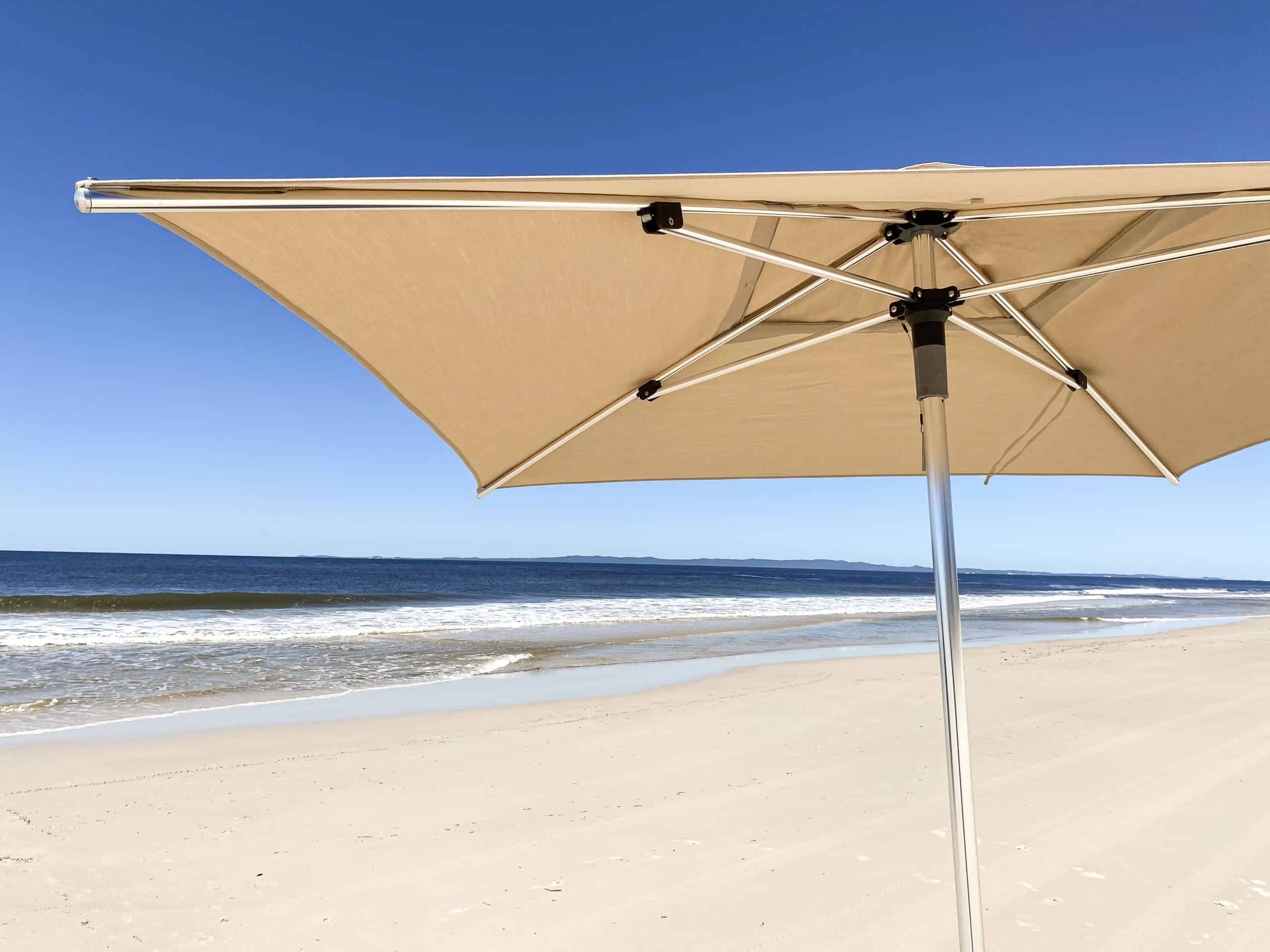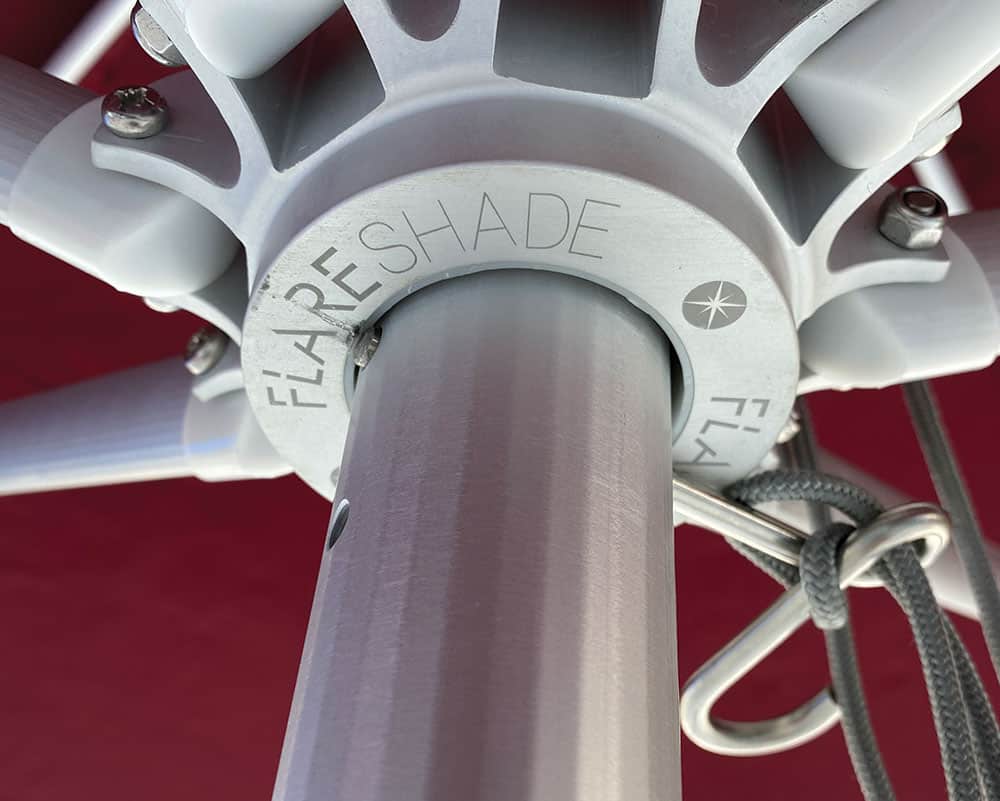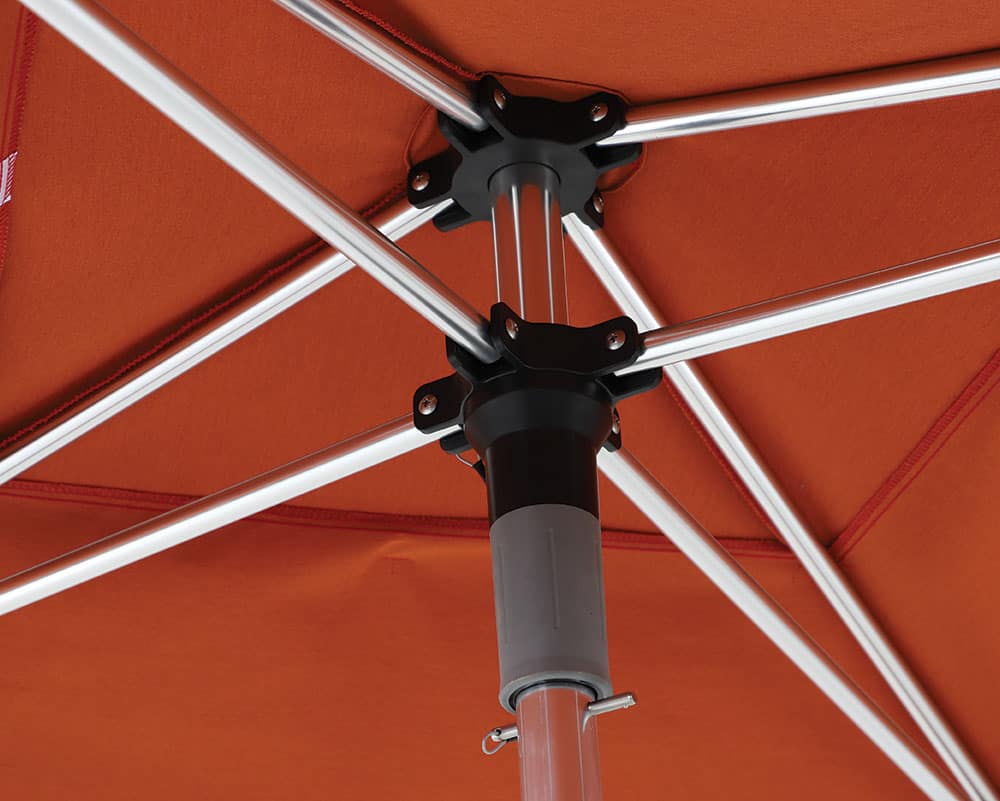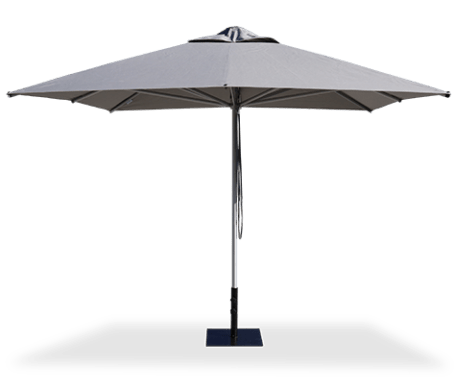 RANGE FEATURES
50mm Profile, Custom Aluminium Hub Design, Centre Pole Lock Mechanism, Pully System, Spanish Recasens Fabric, 24 Fabric Colours Available, Frame Warranty 5 Years
Available Sizes: 2m x 2m, 2.5m x 2.5m, 3m x 3m, 2.5m dia, 3m dia, 3.5m dia, 4m dia.
Some of our Most Popular Sizes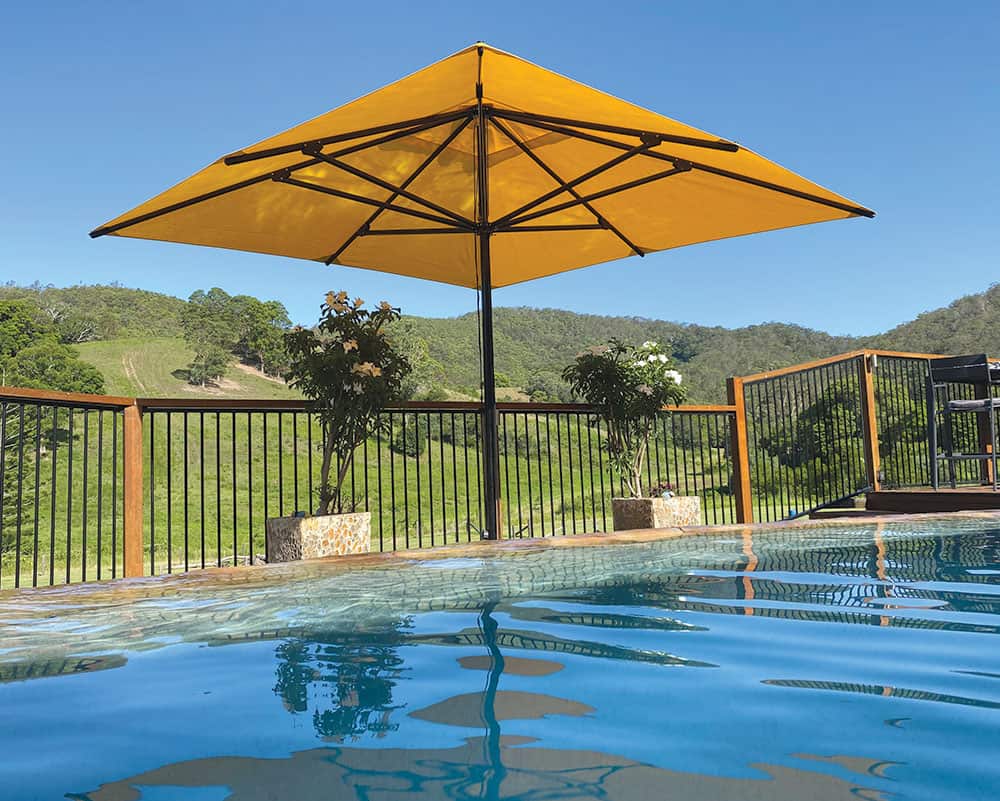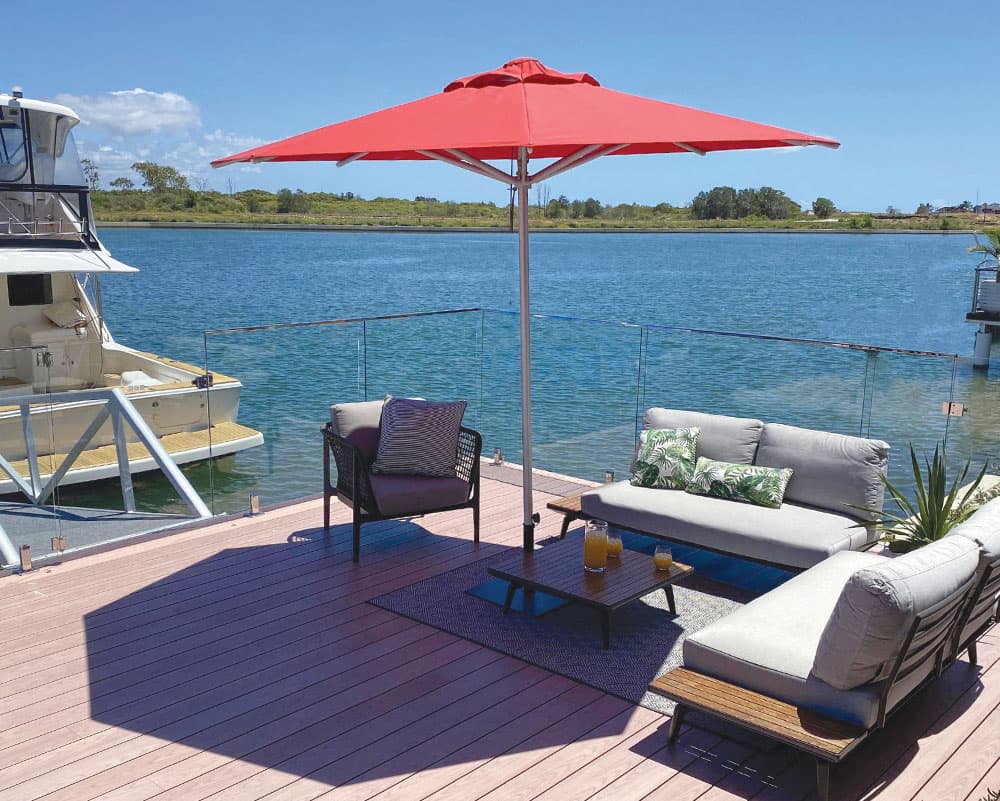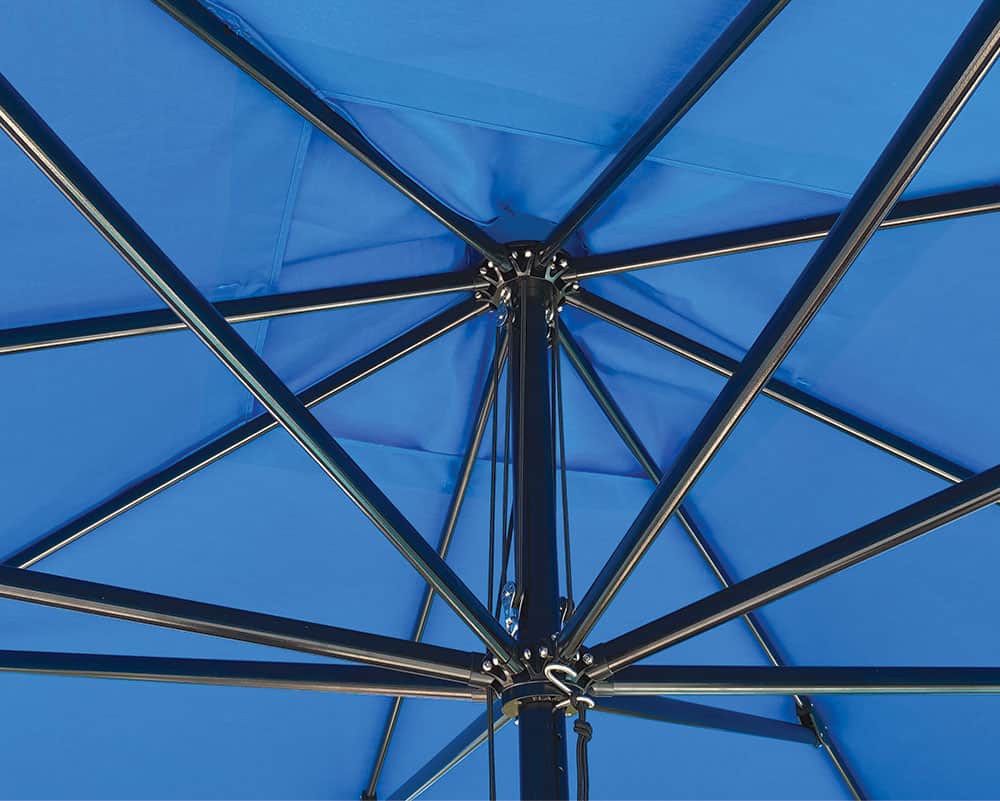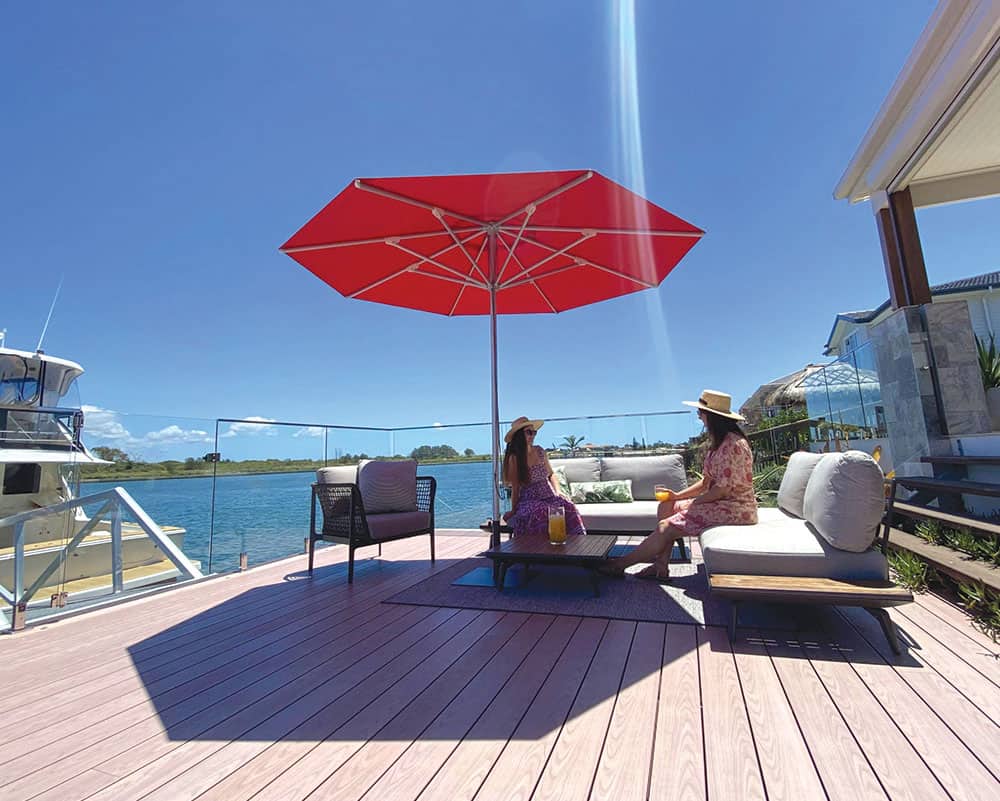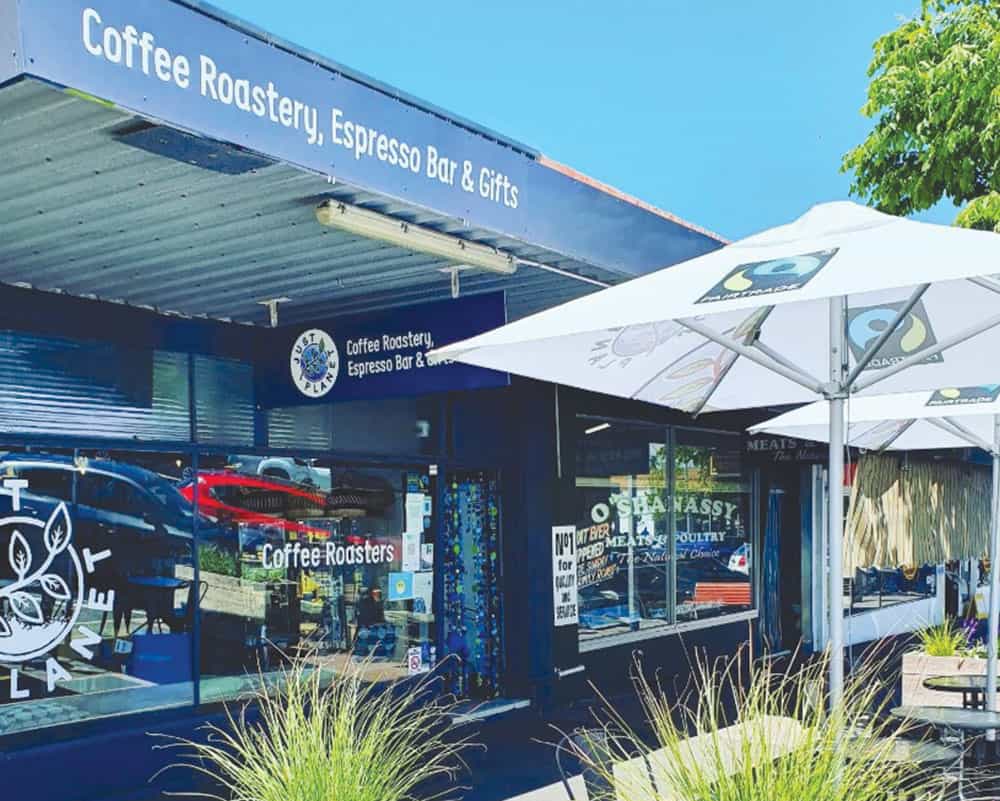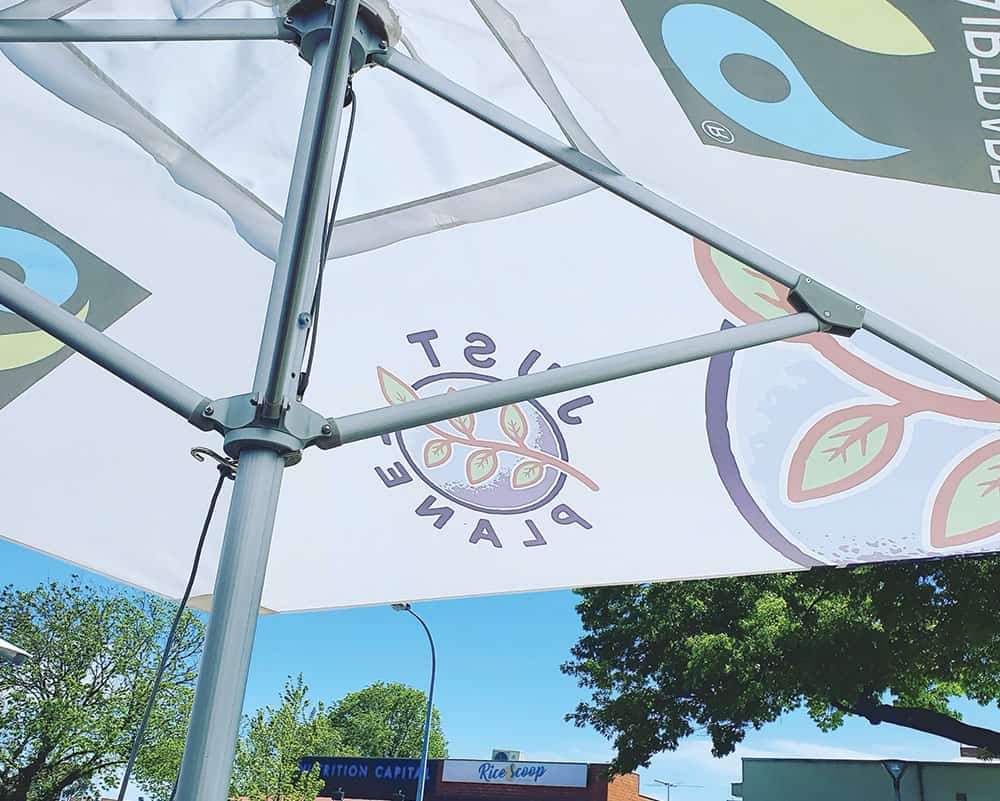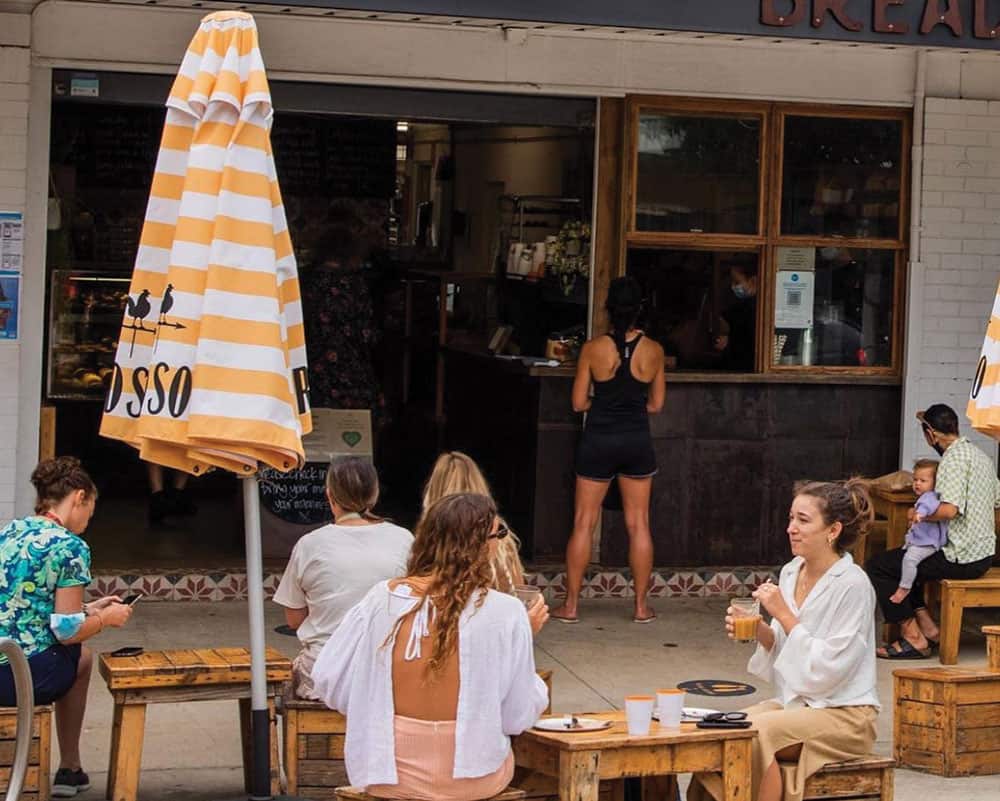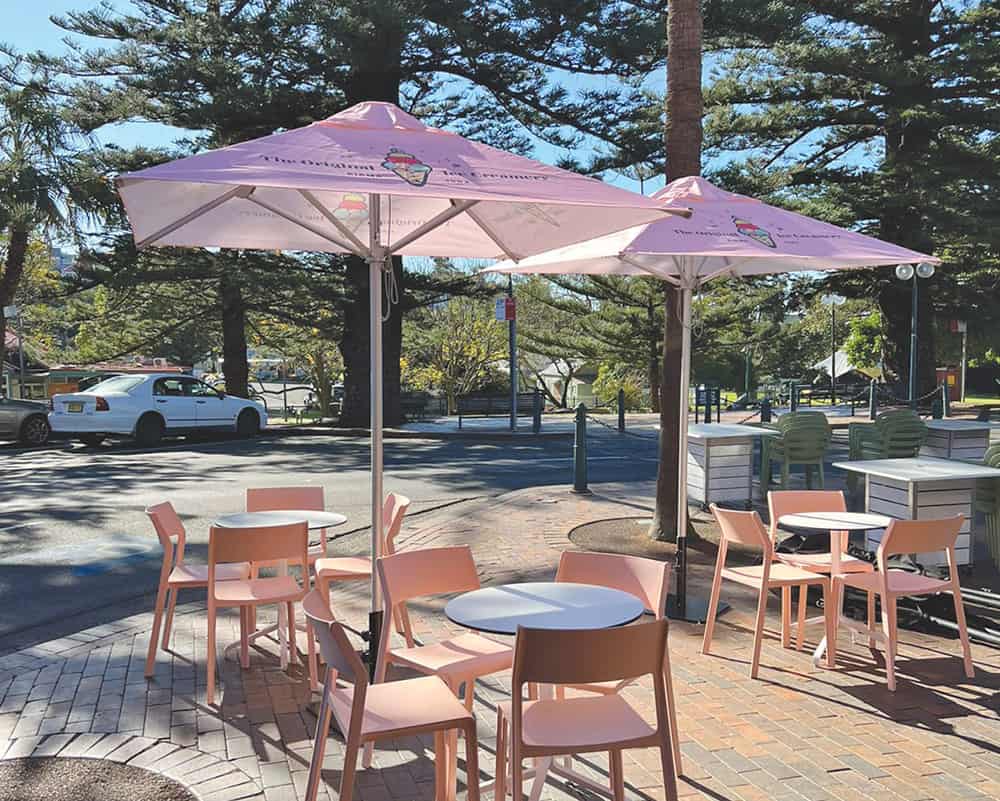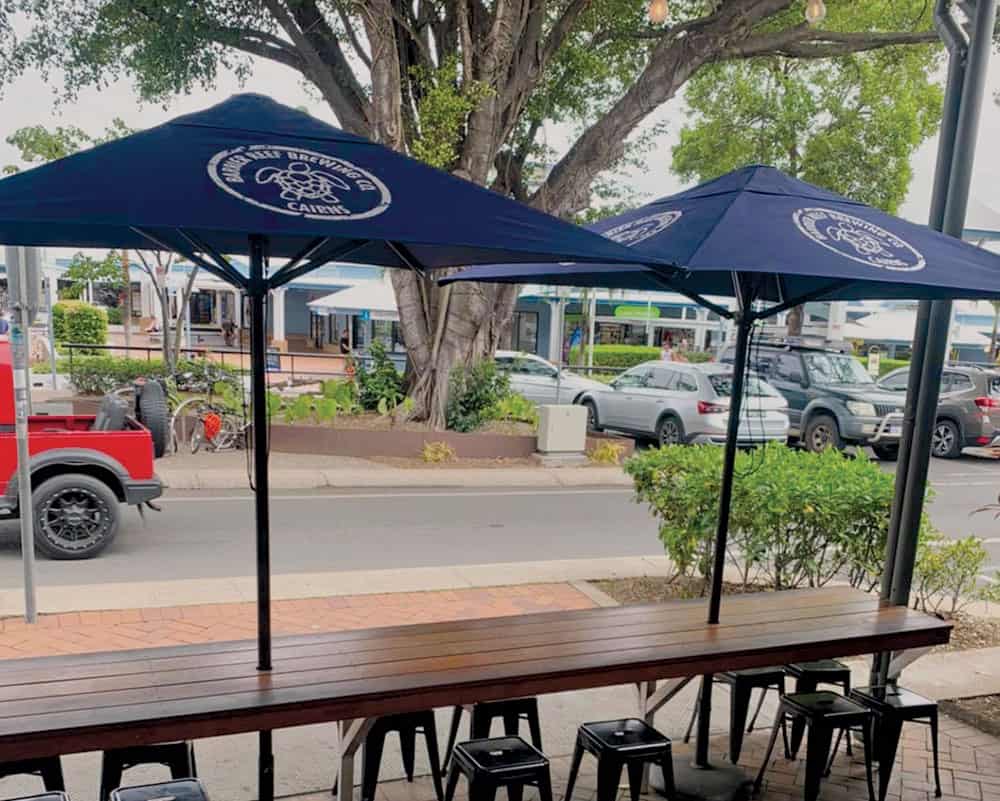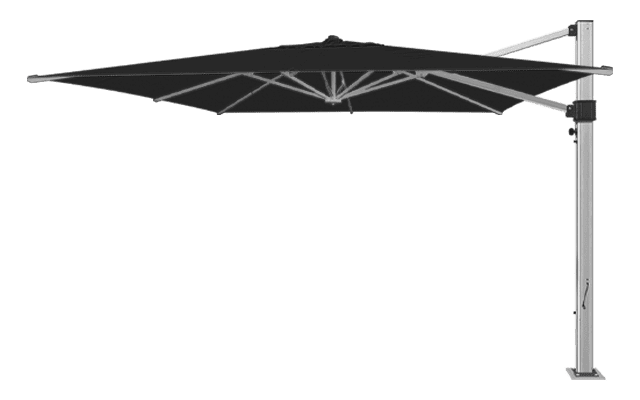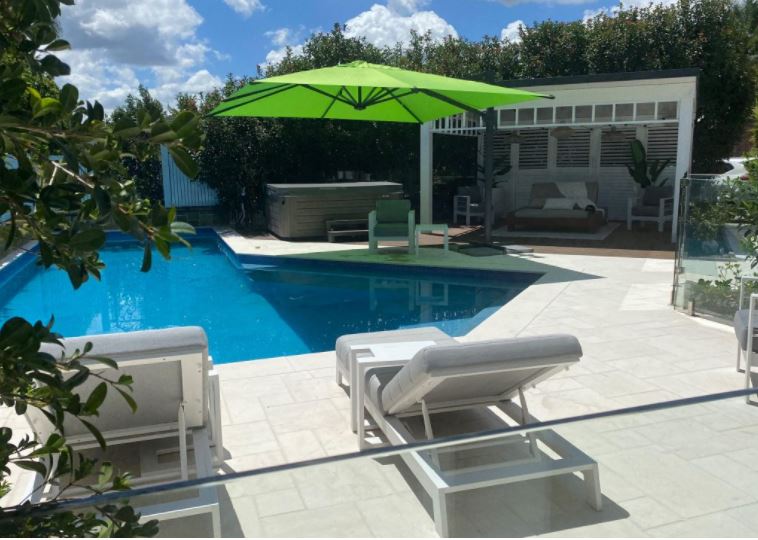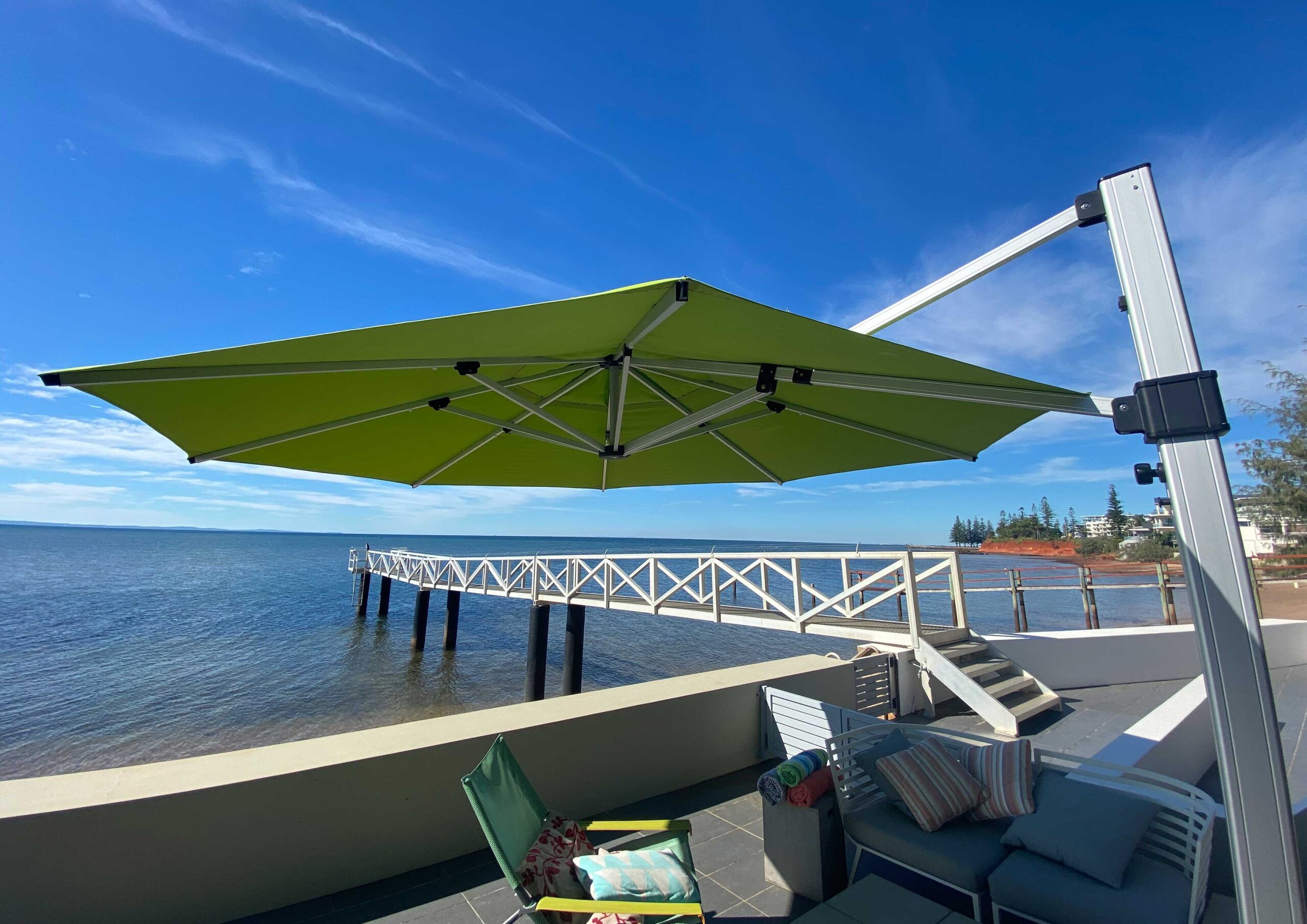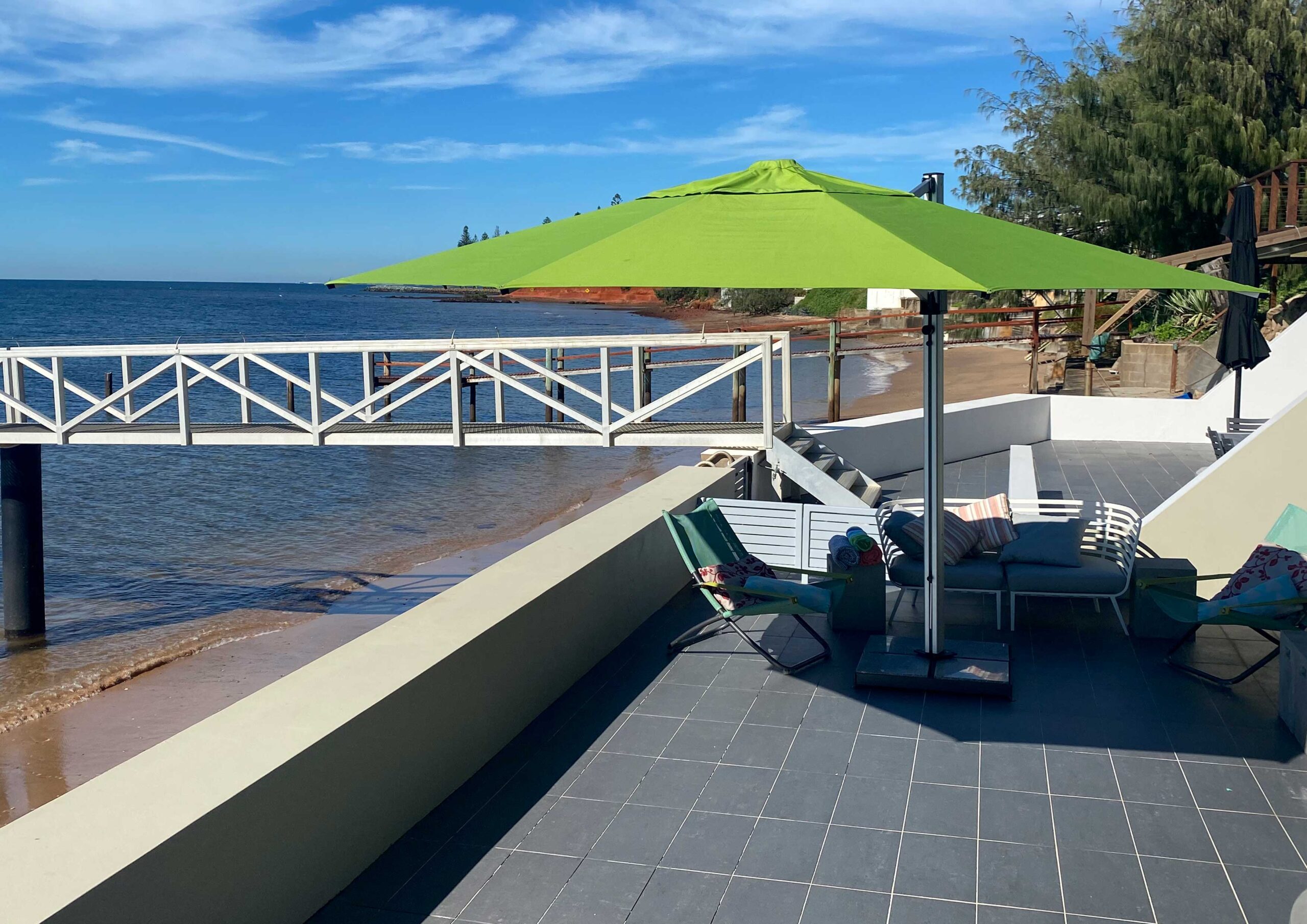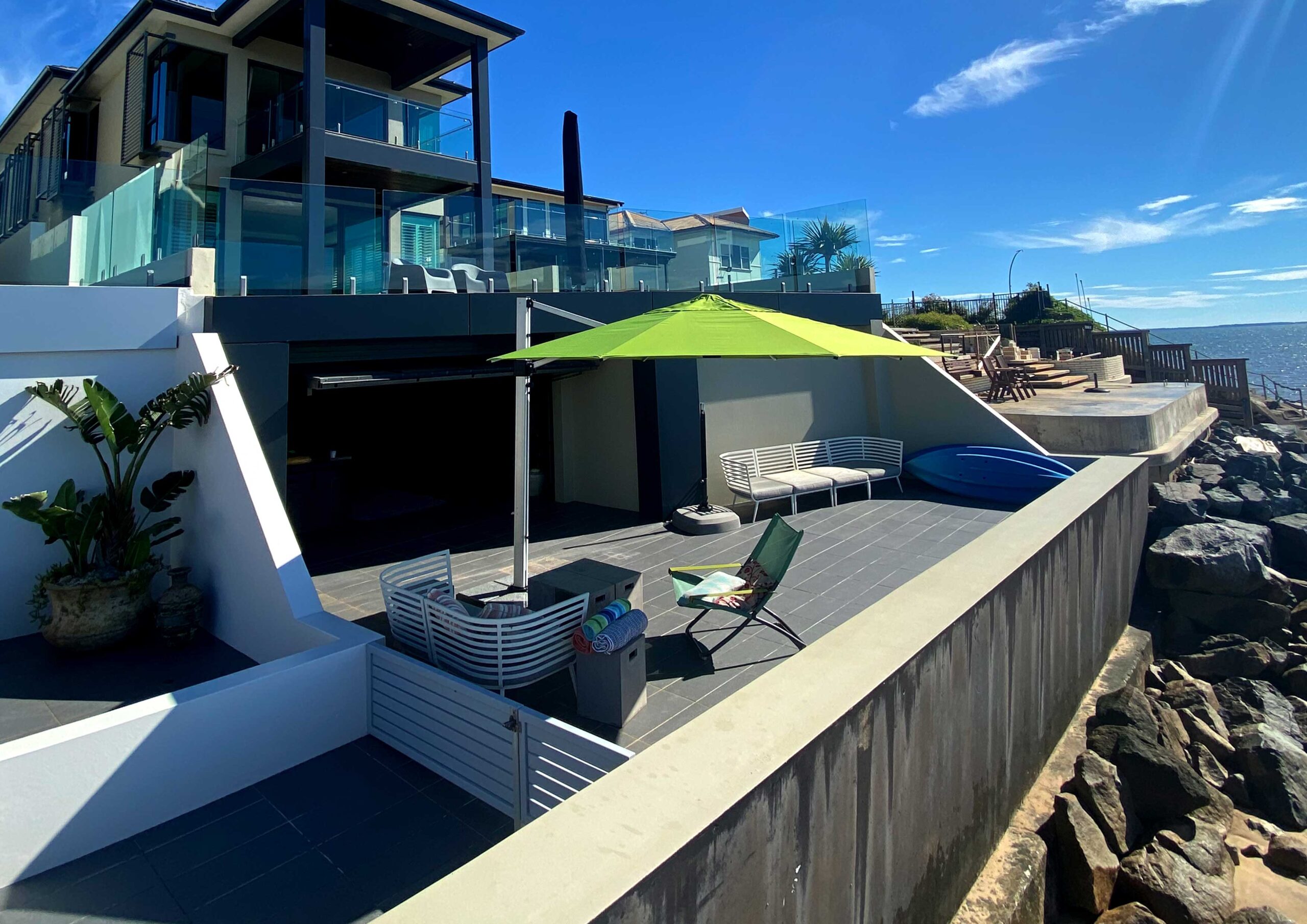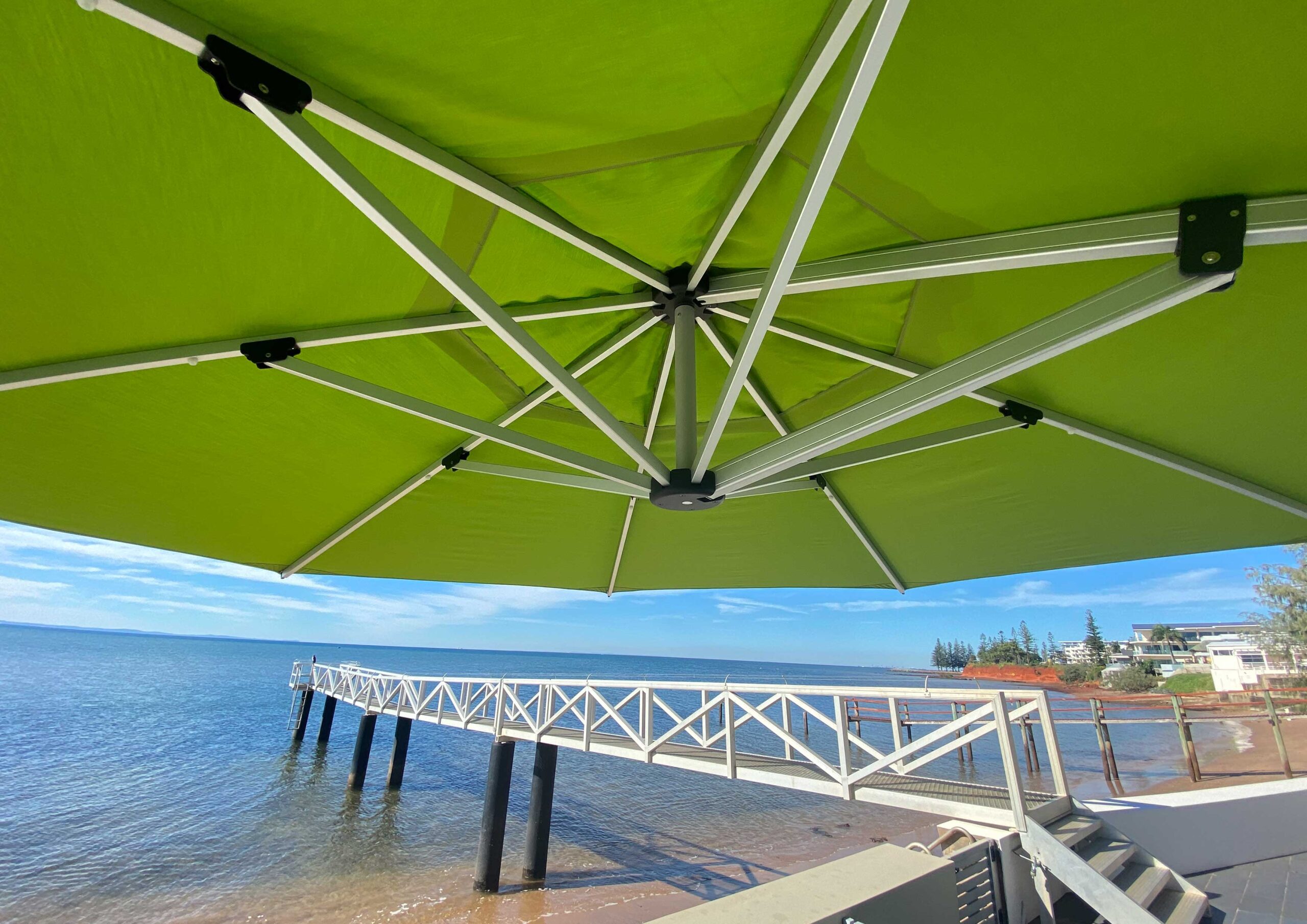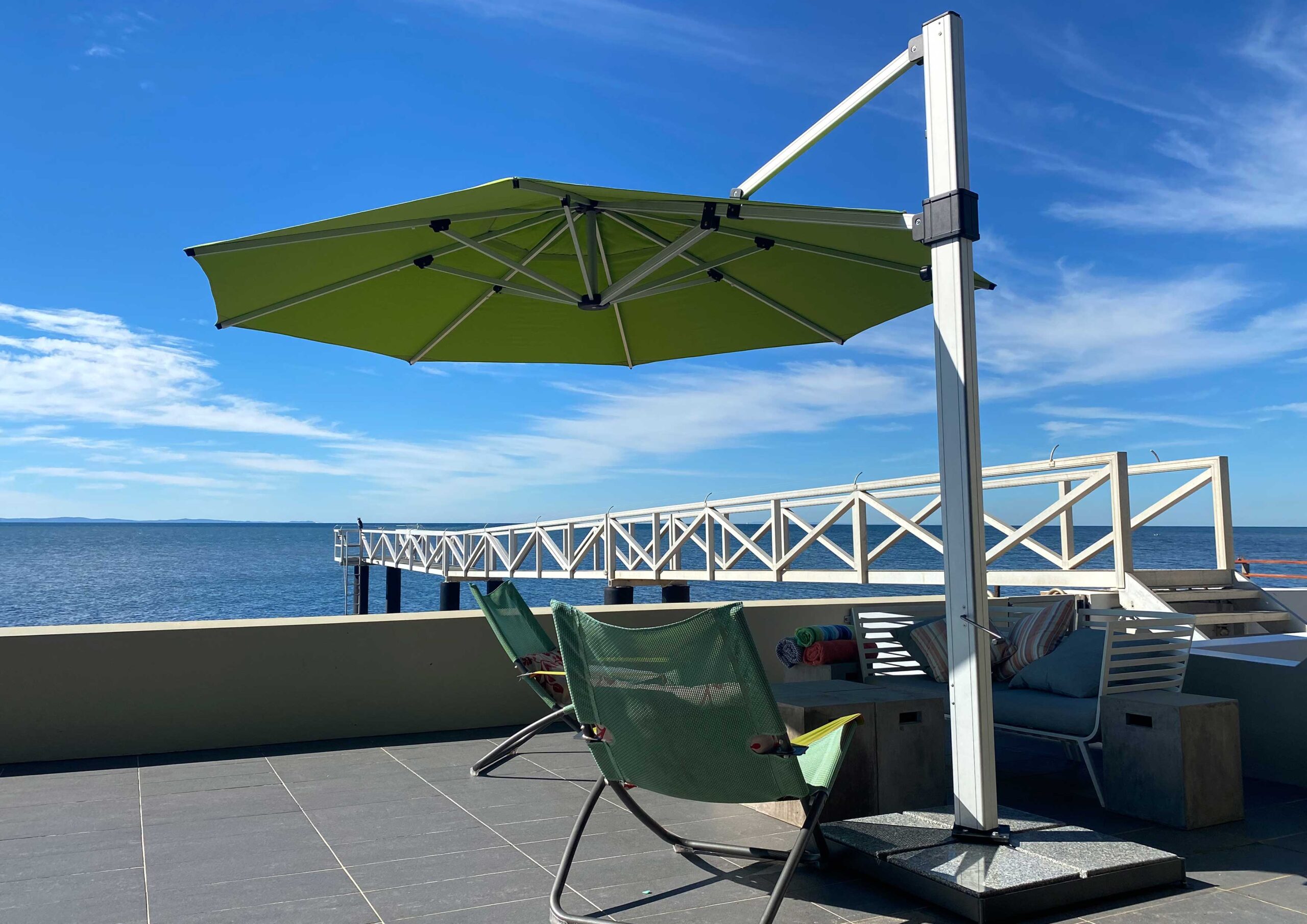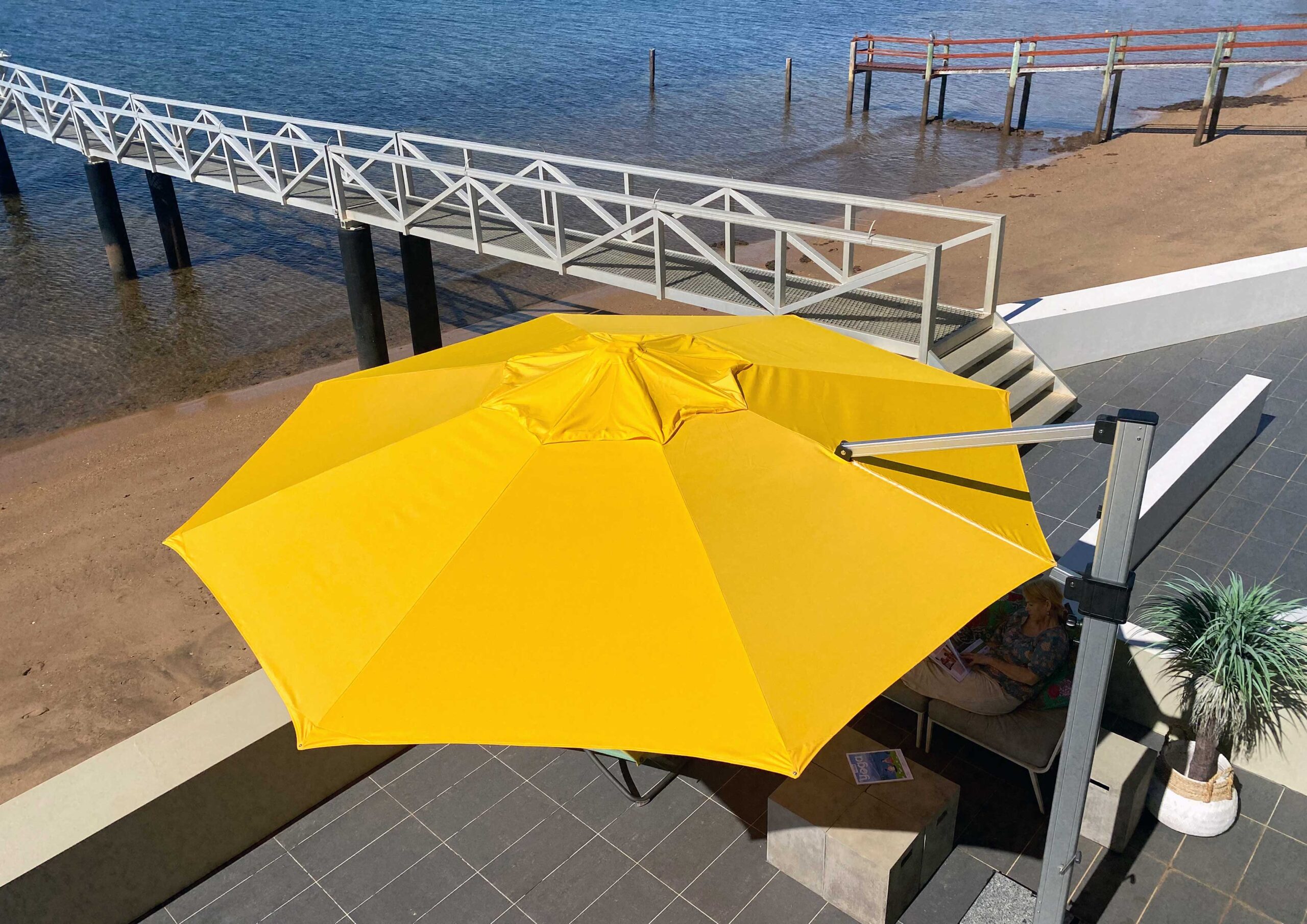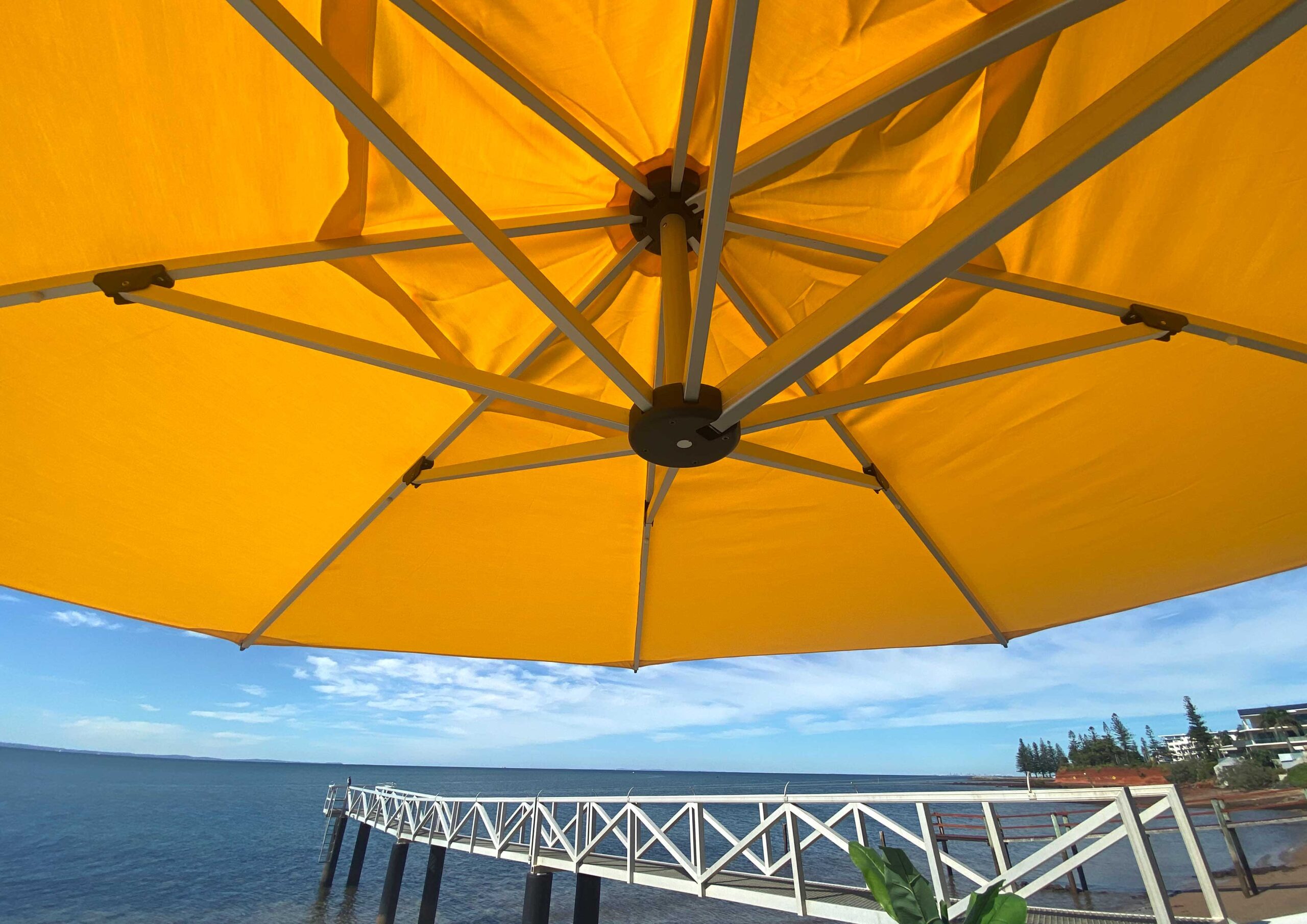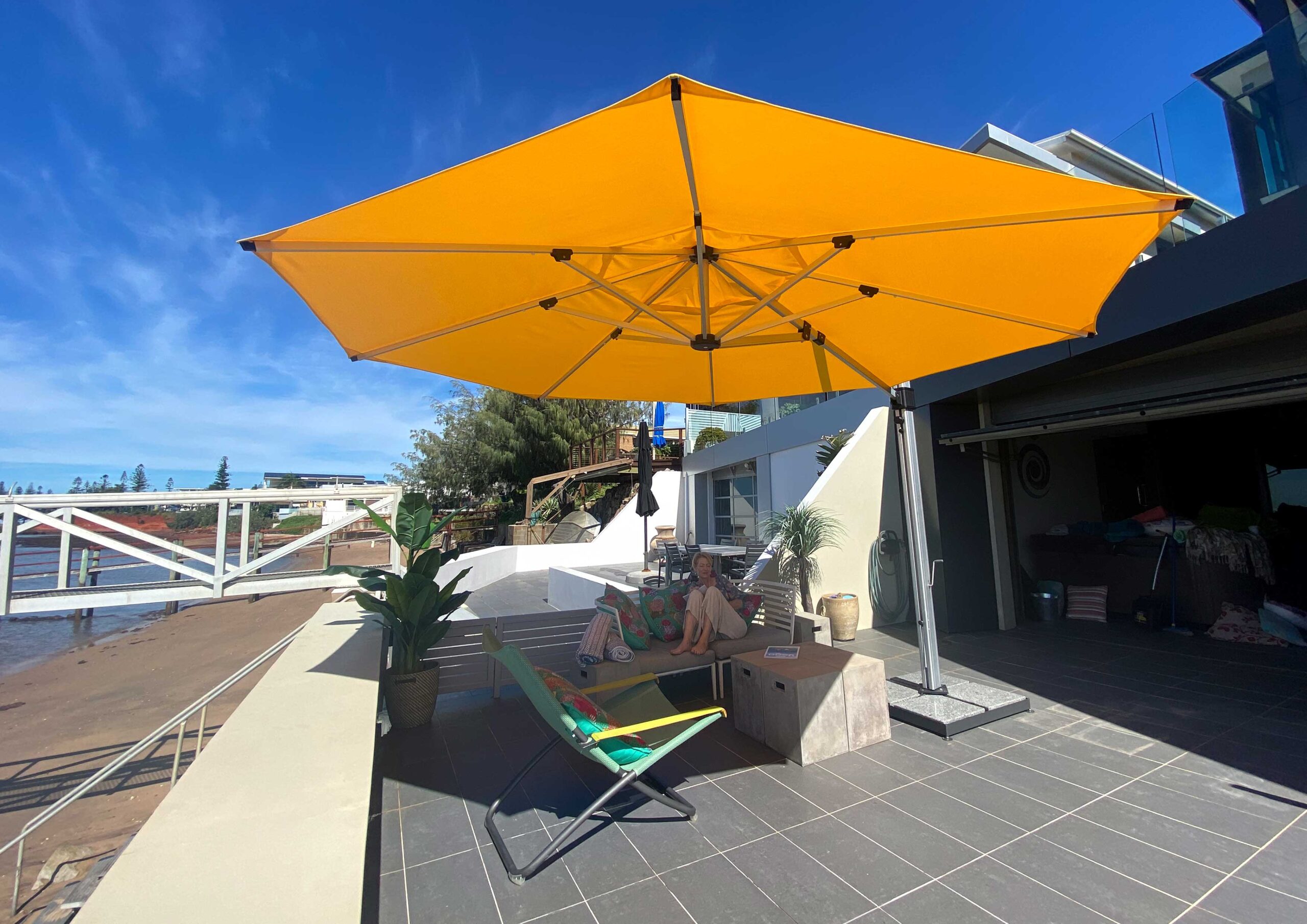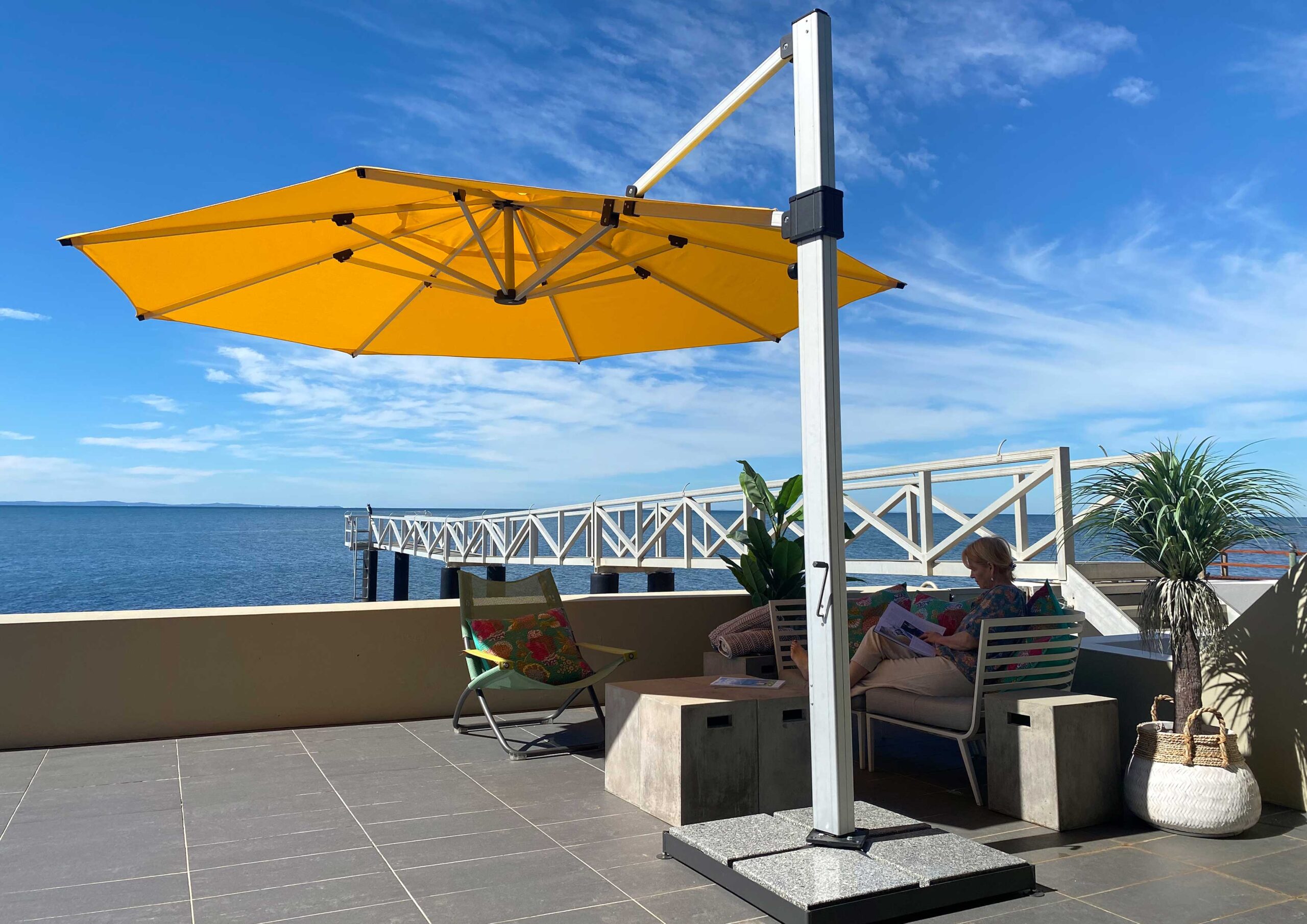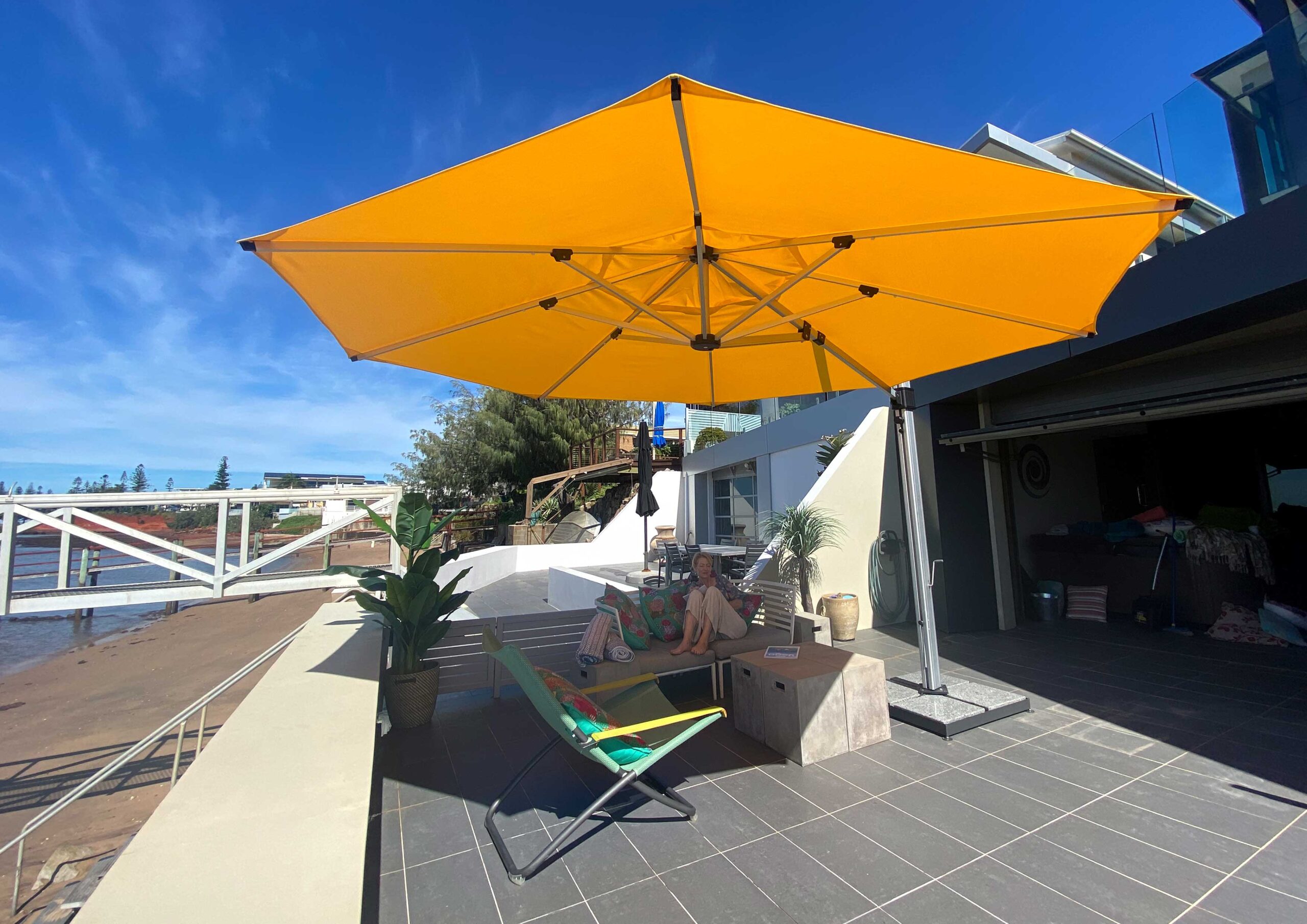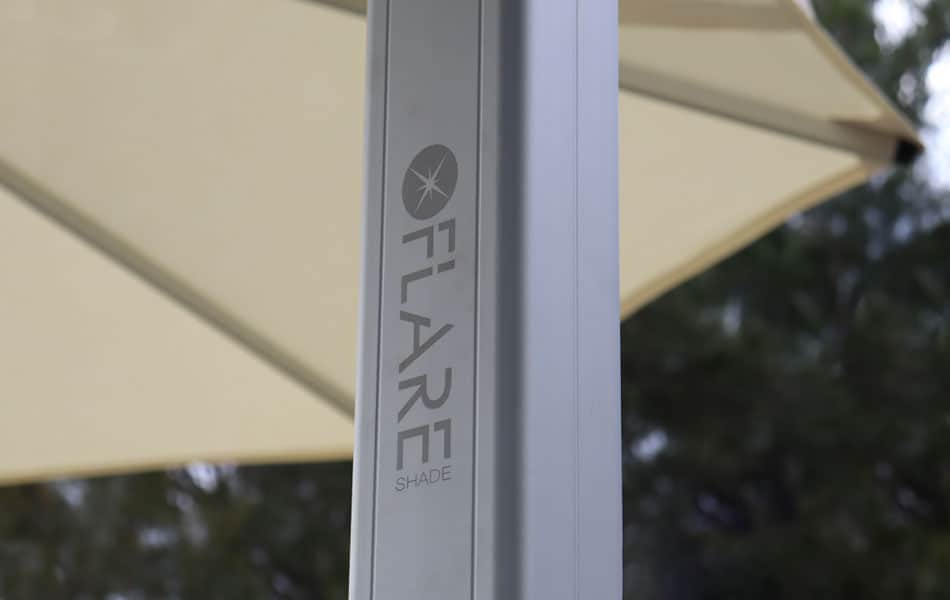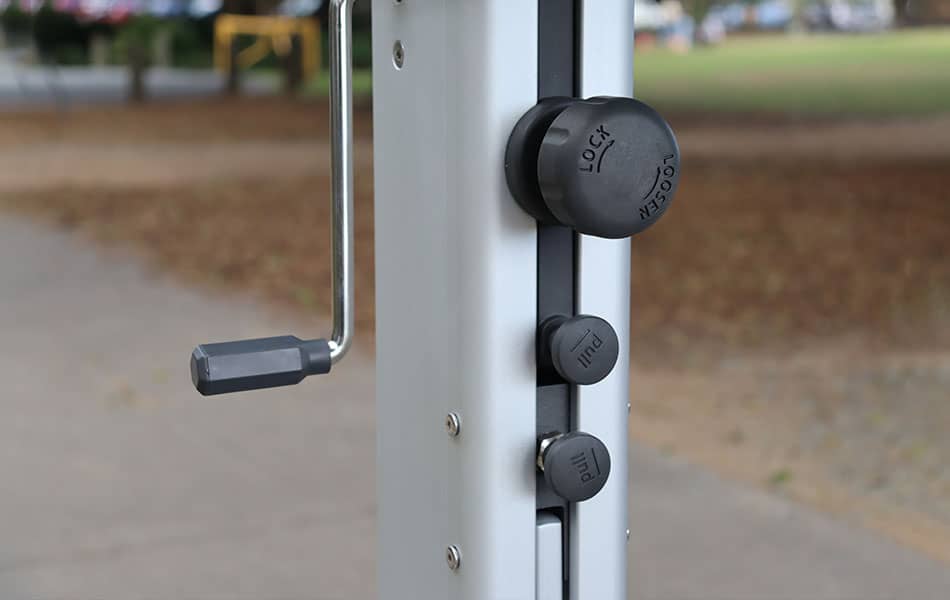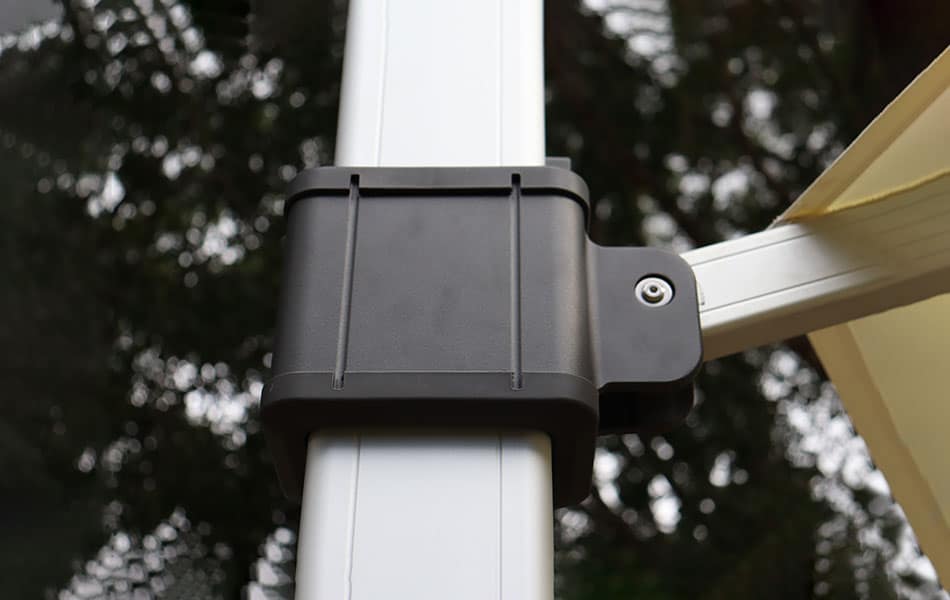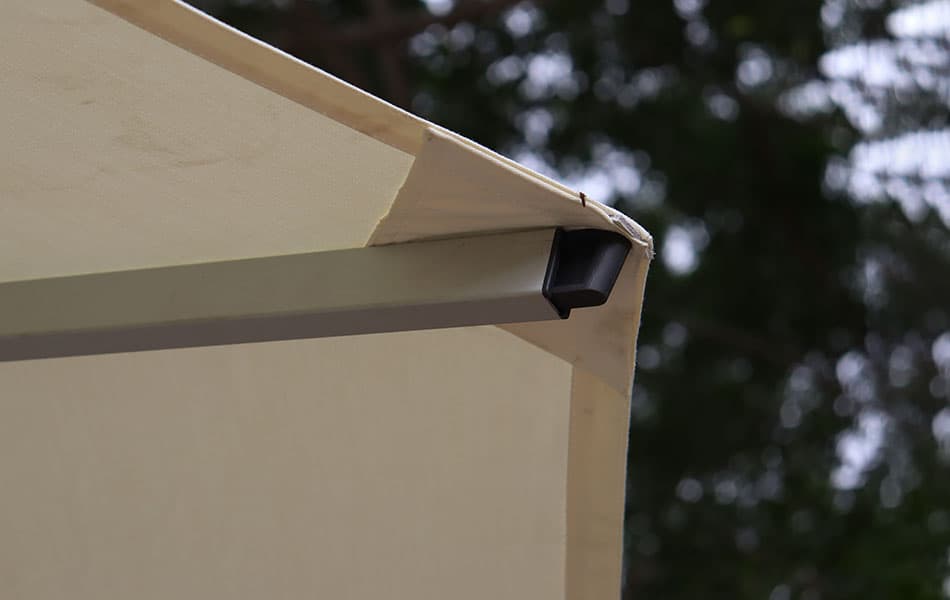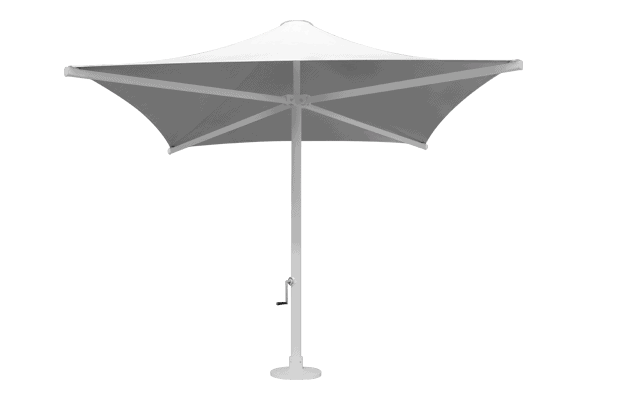 RANGE FEATURES
90mm Aluminium Pole, Aluminium Connectors, 61x45mm Aluminium Arms, Easy Lift Crank, Commercial Base Plate, Frame Warranty 5 Years, 800gsm Belgium 100% PVC Fabric, 11 Fabric Colours Available
Available Sizes: 2m x 2m, 3m x 3m, 4m x 4m
Some of our Most Popular Sizes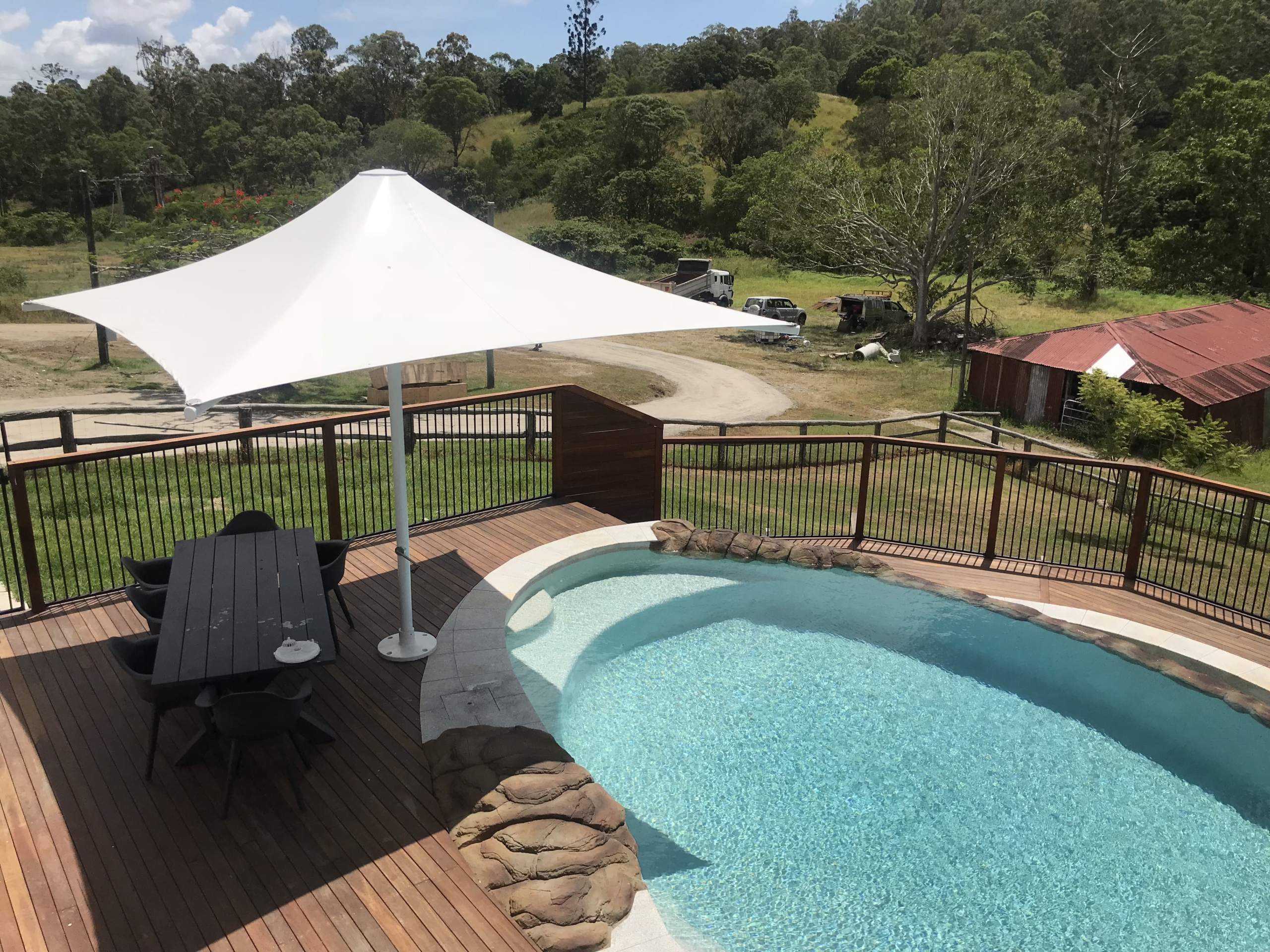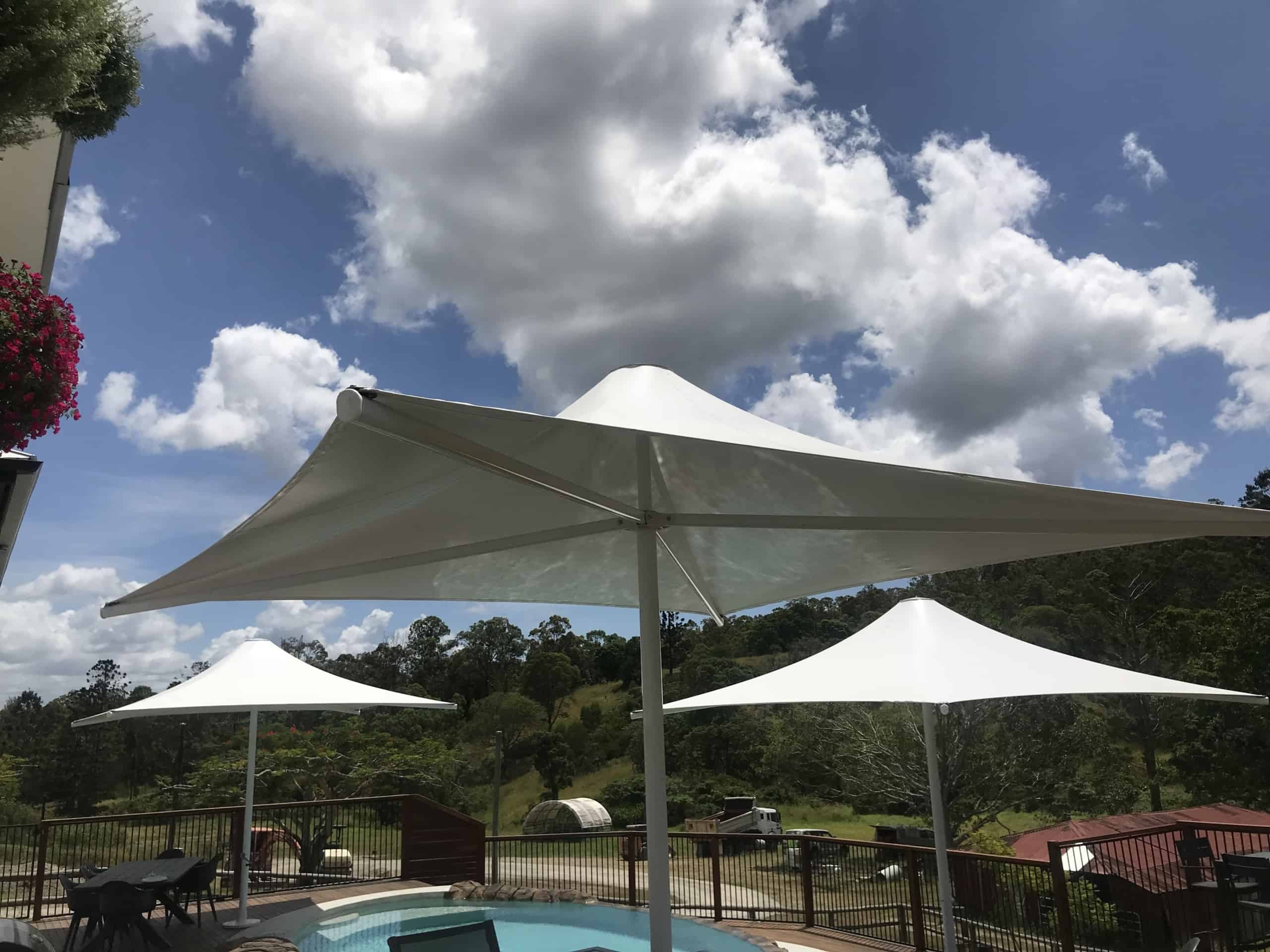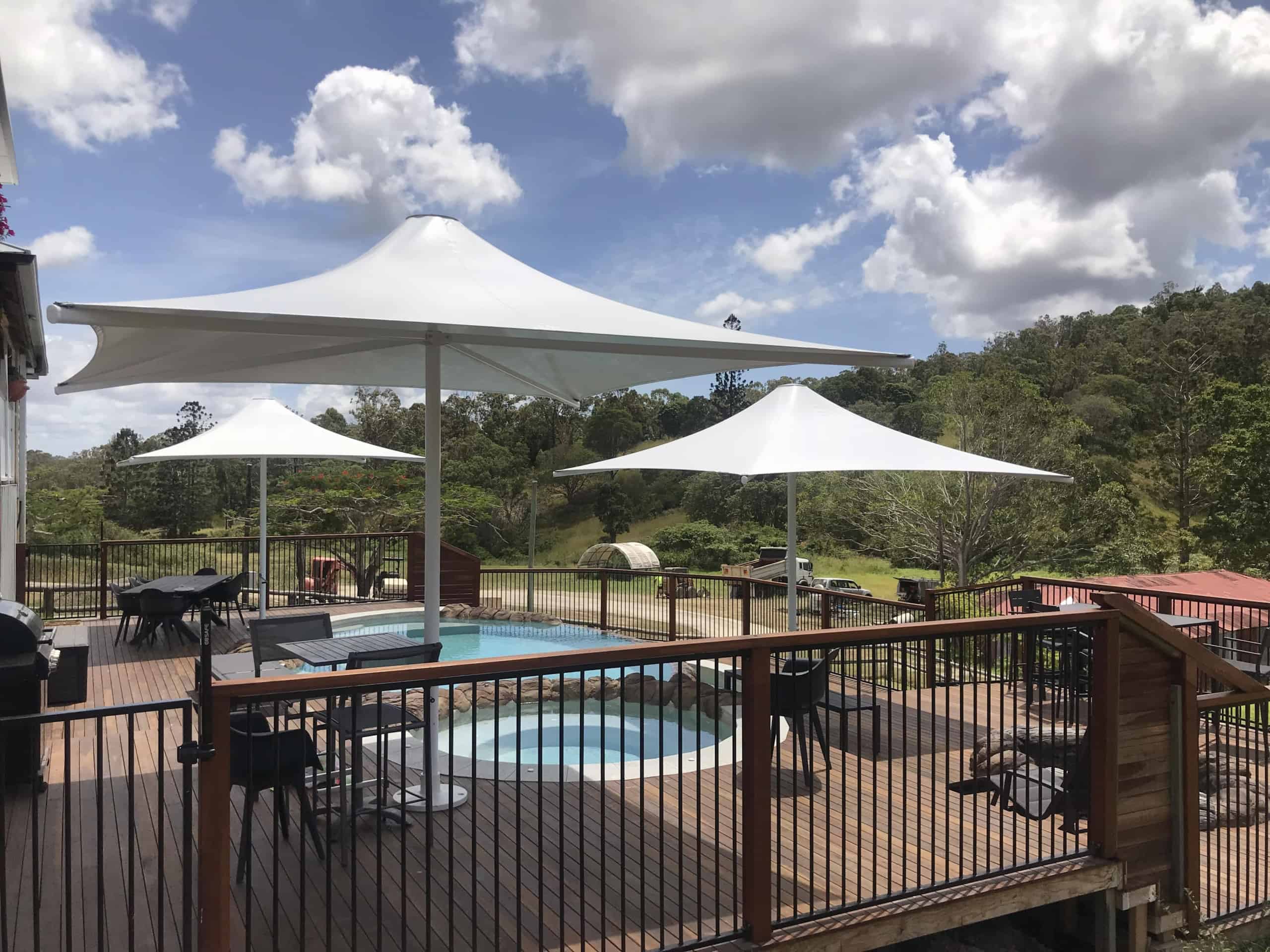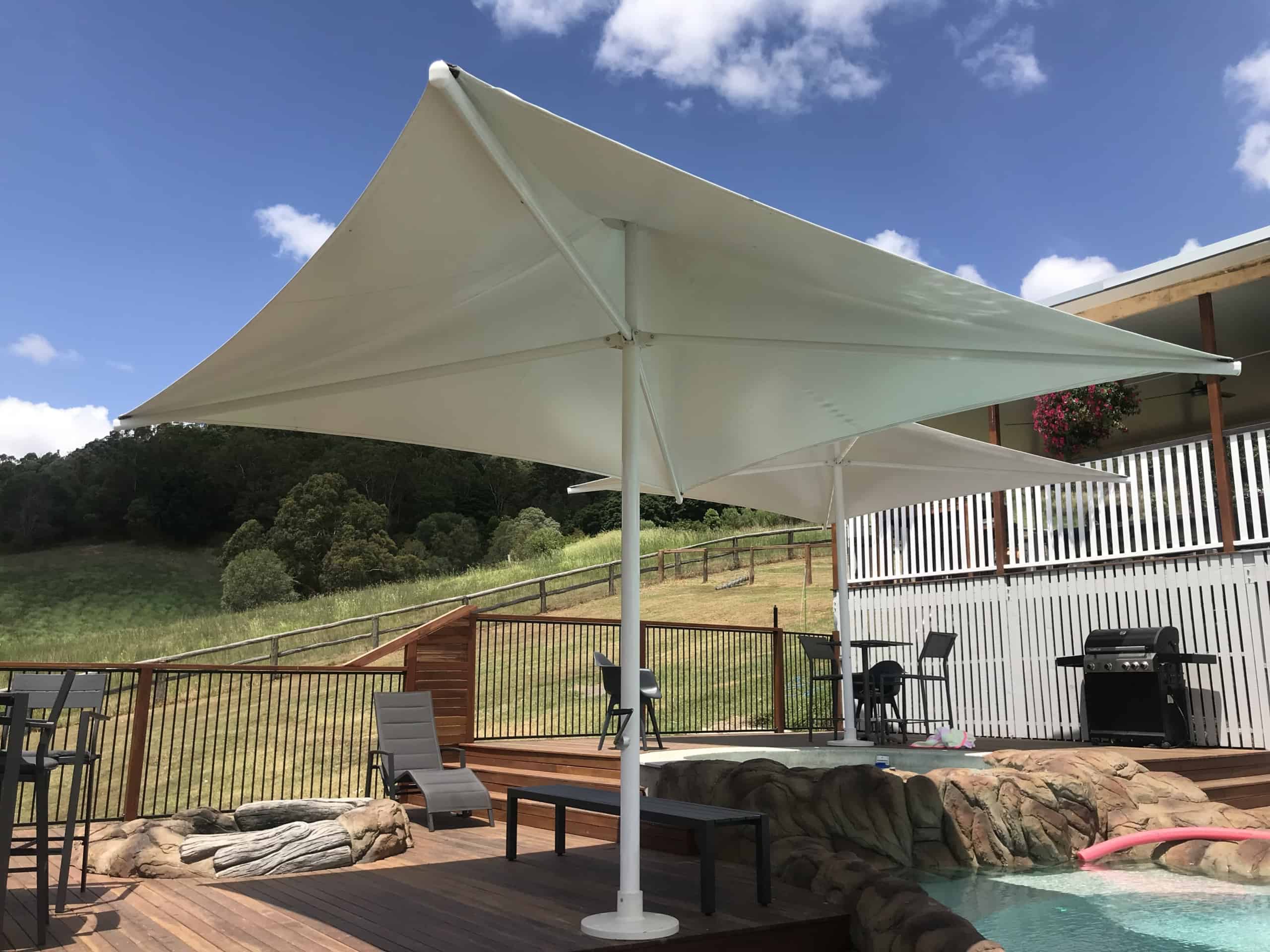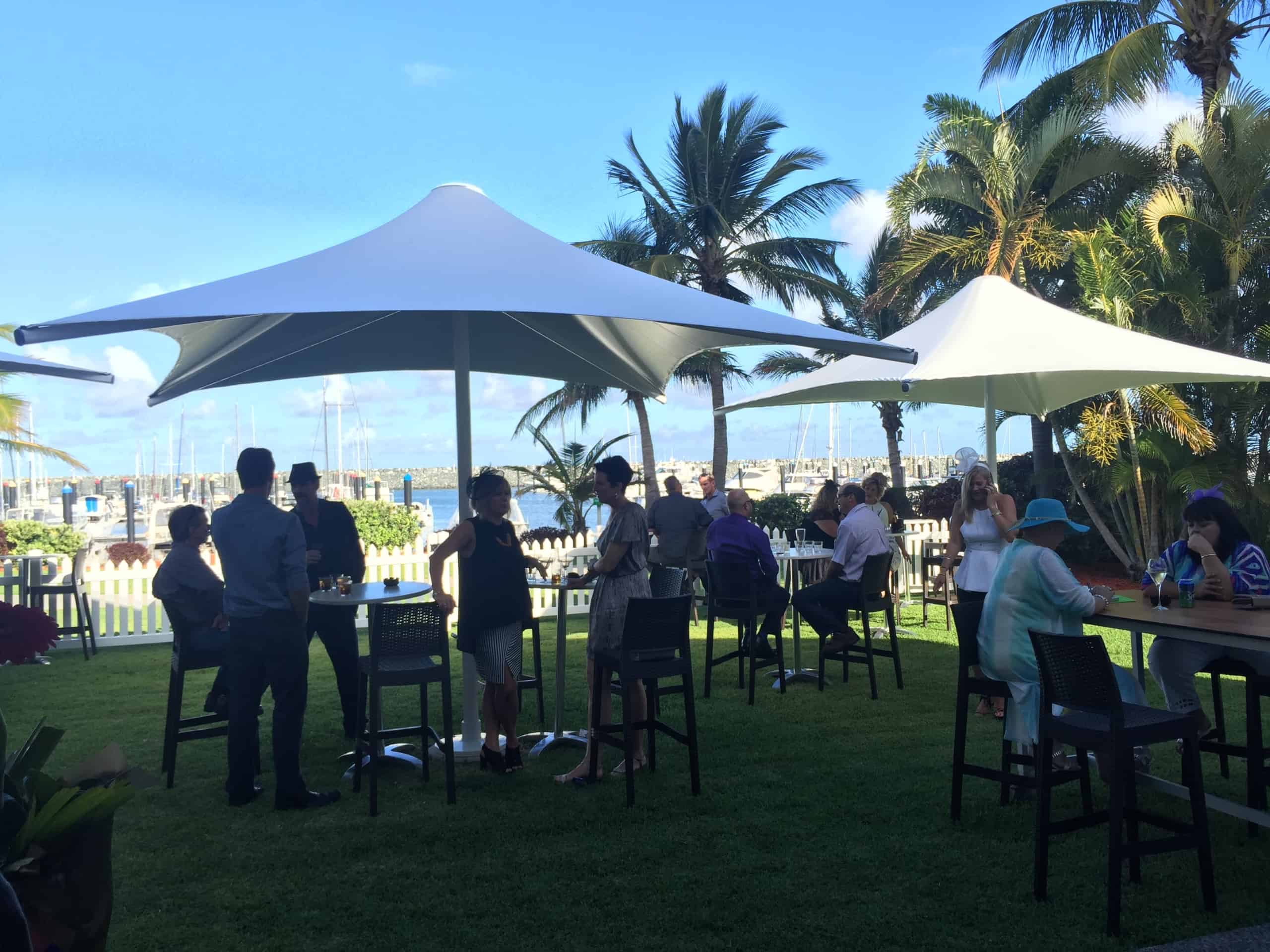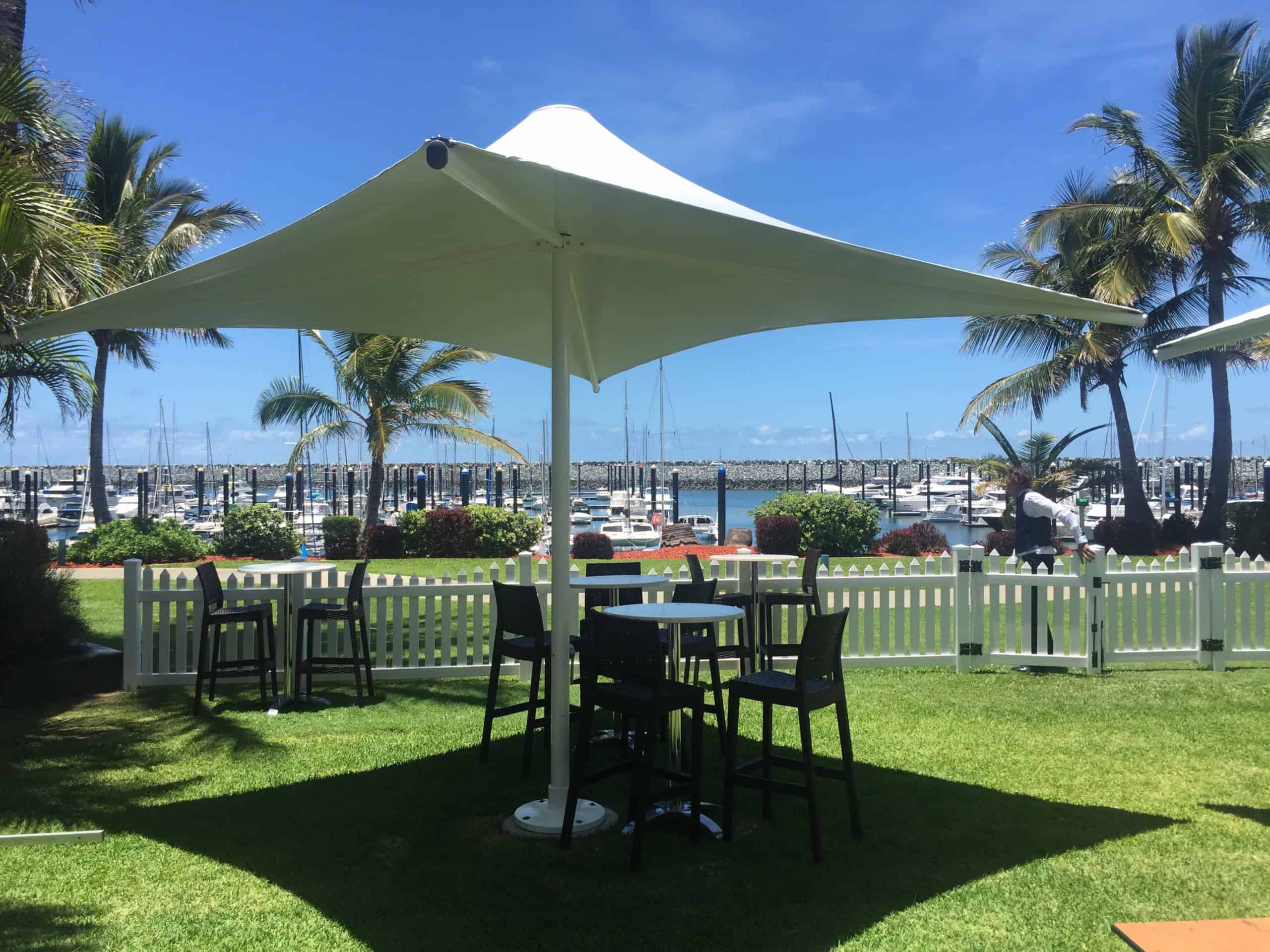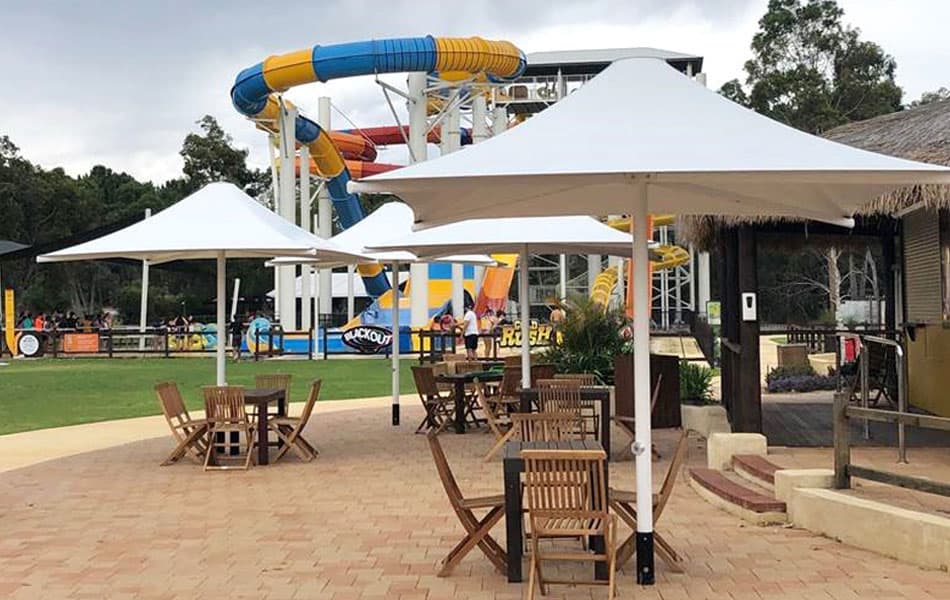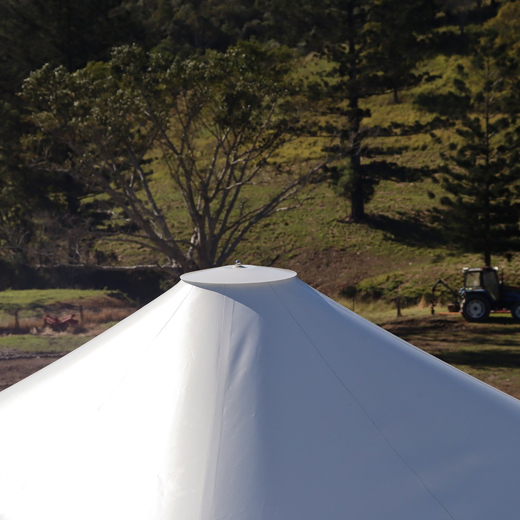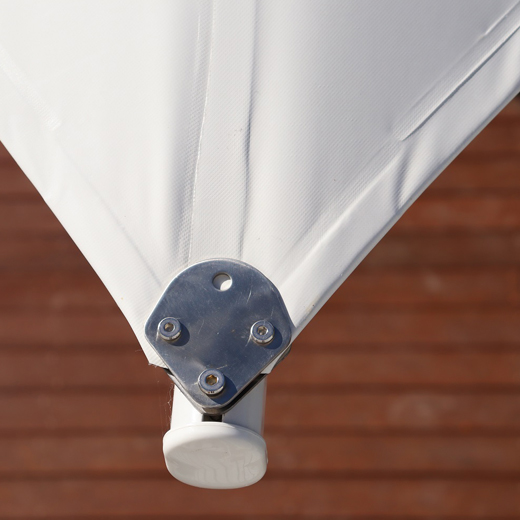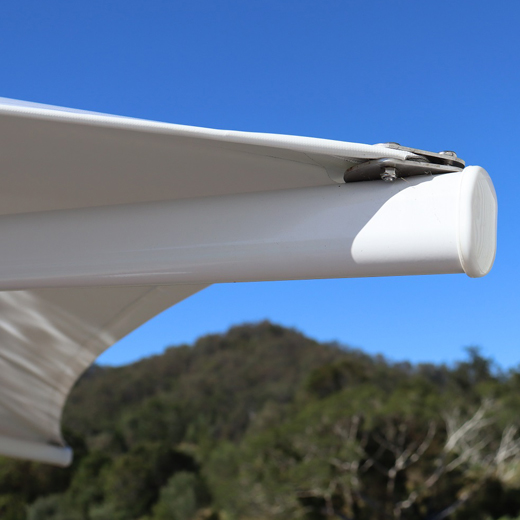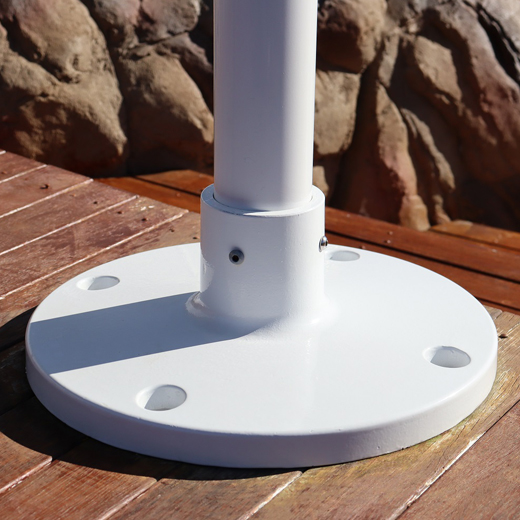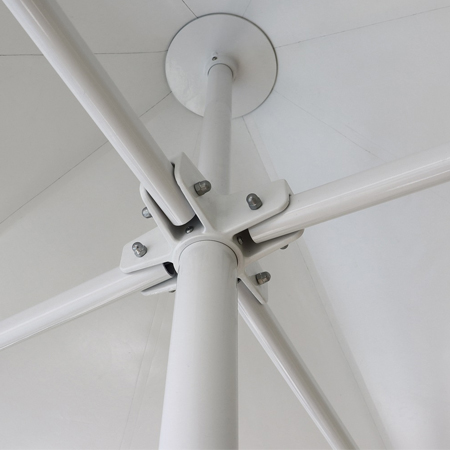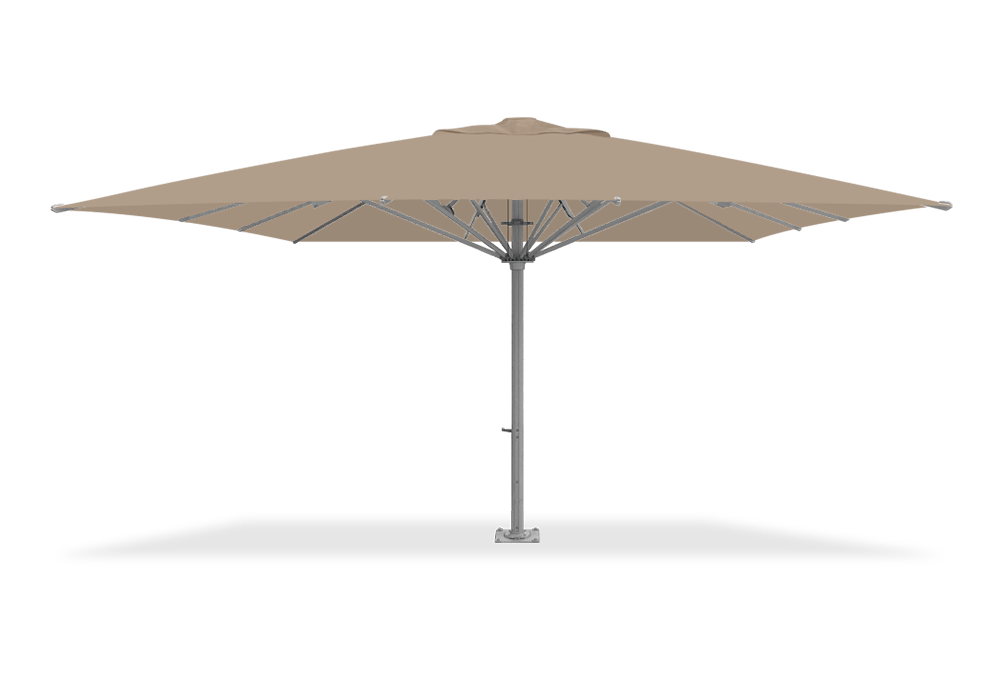 RANGE FEATURES
105 x 105 x 9mm Profile, Double Layer Ribs, Connector, Aluminium Arms, Hinge Base Plate, Spanish Recasens Fabric, 20 Fabric Colours Available, Frame Warranty 4 Years
Available Sizes: 3m x 3m, 4m x 4m, 4m x 5m, 5m x 5m, 6m x 6m, 4m dia, 5m dia, 6m dia
Some of our Most Popular Sizes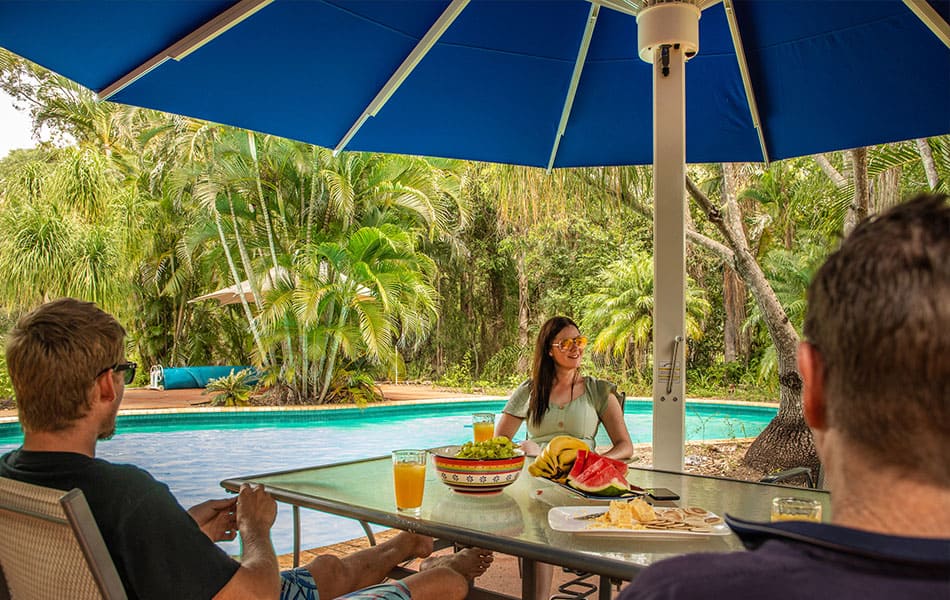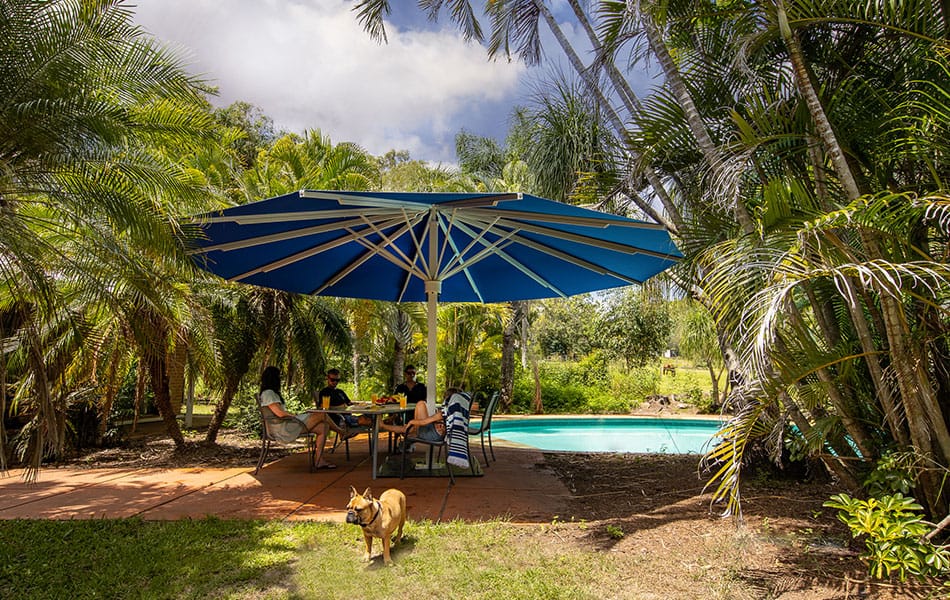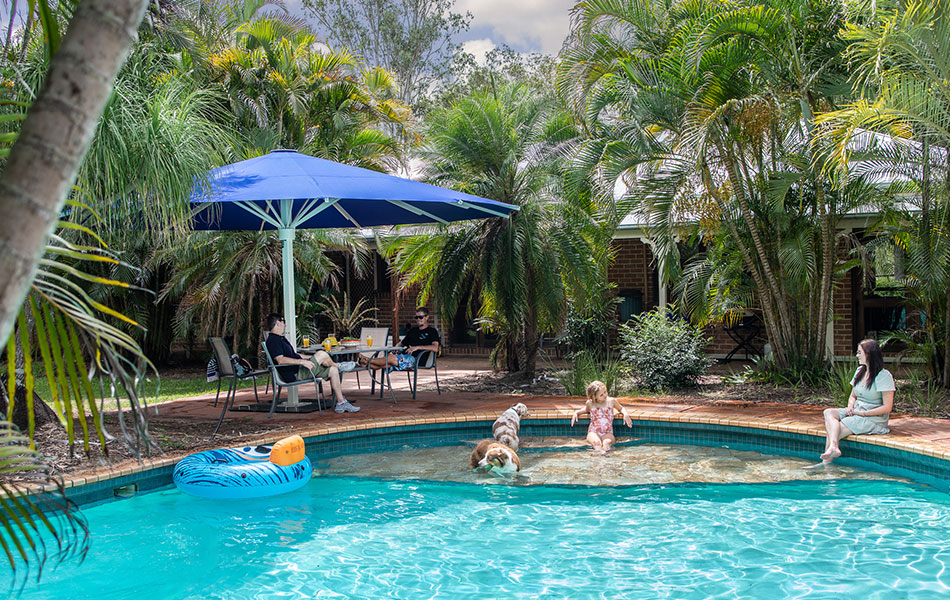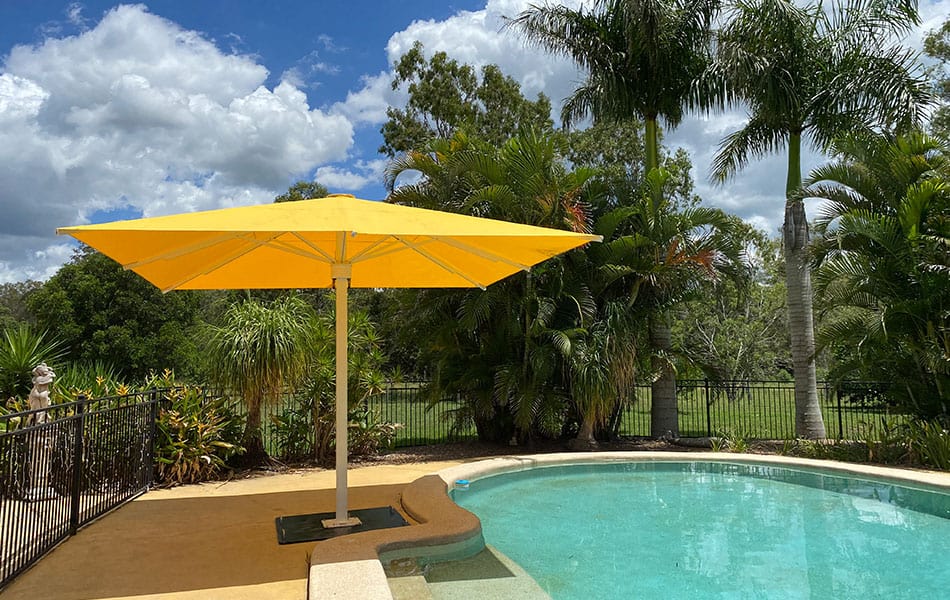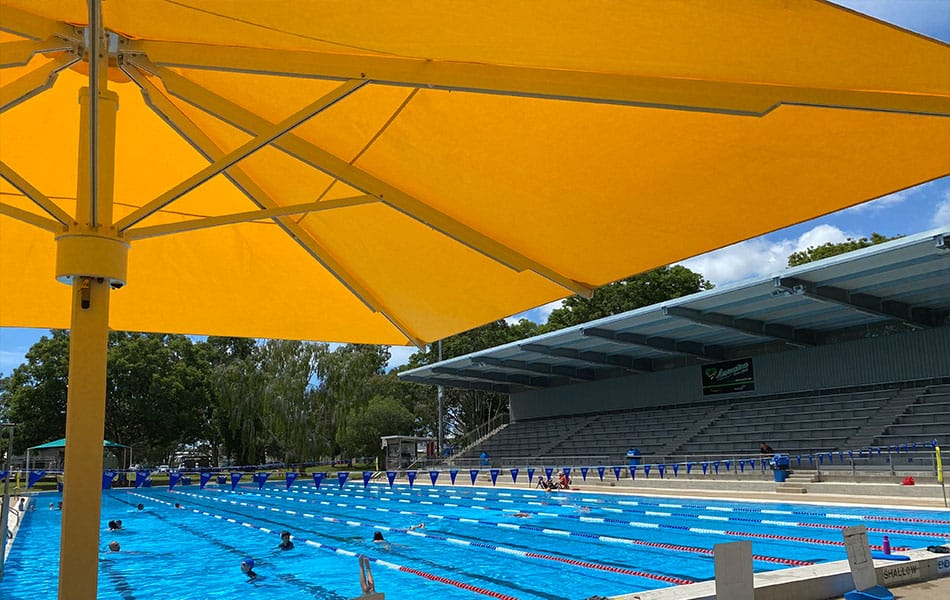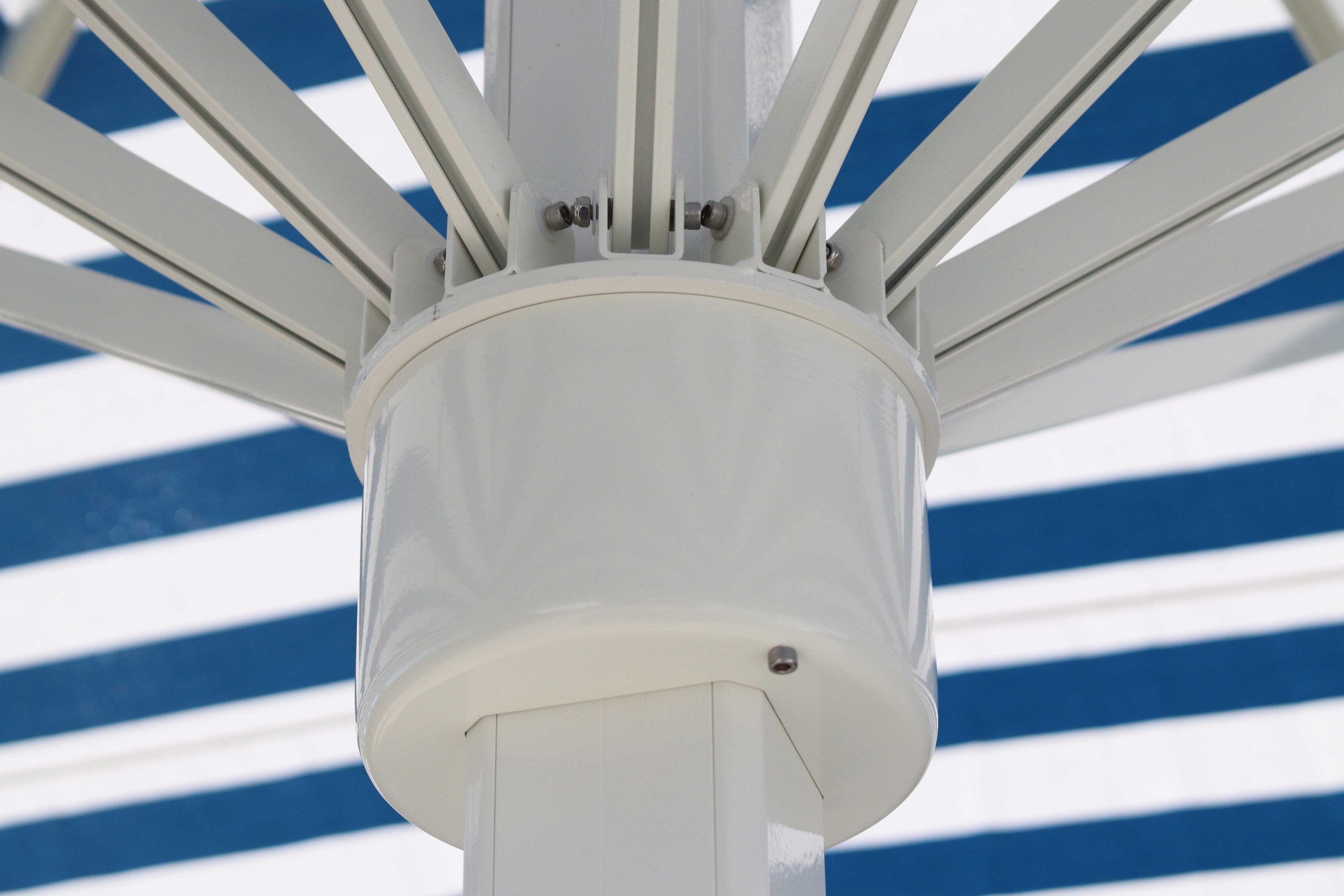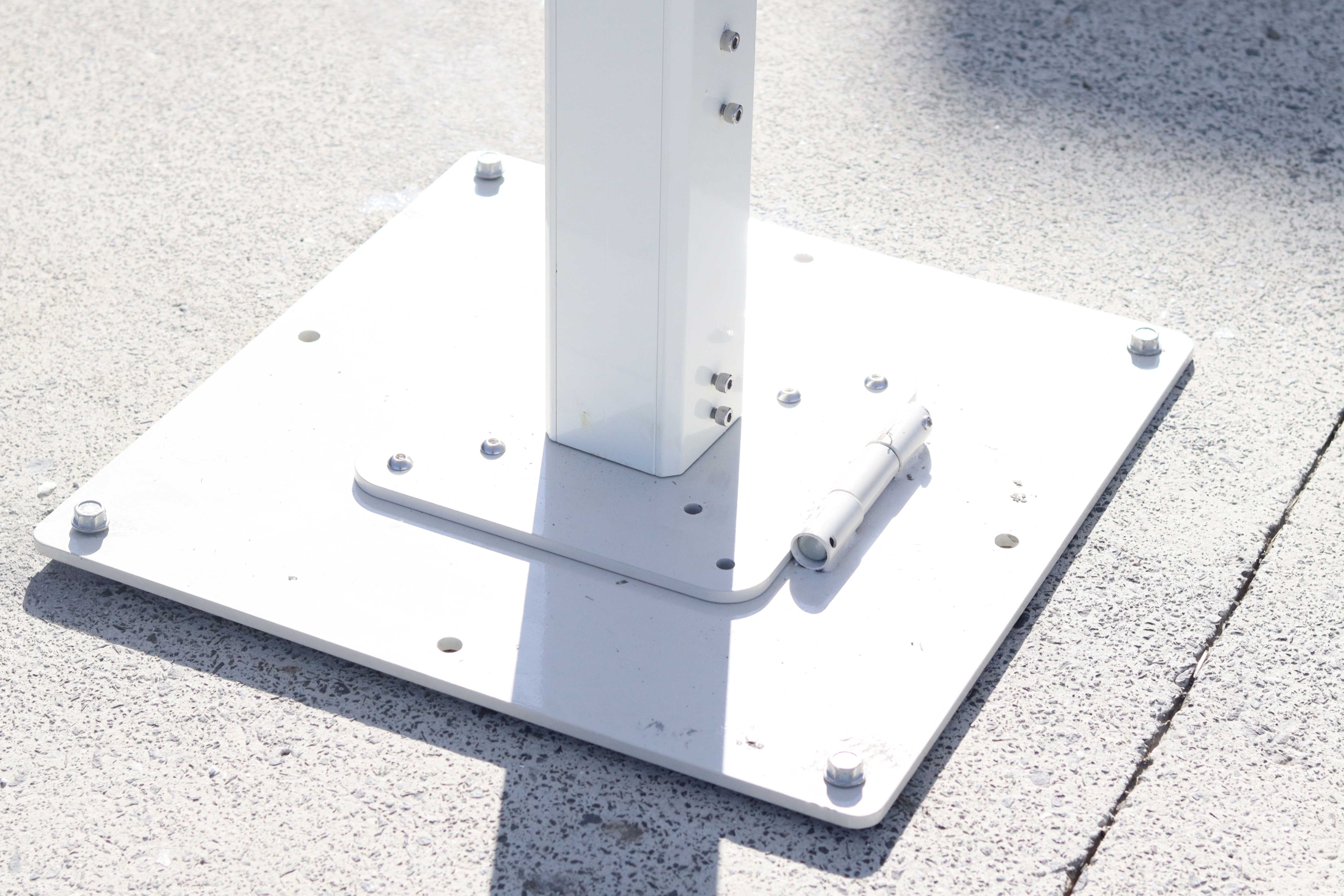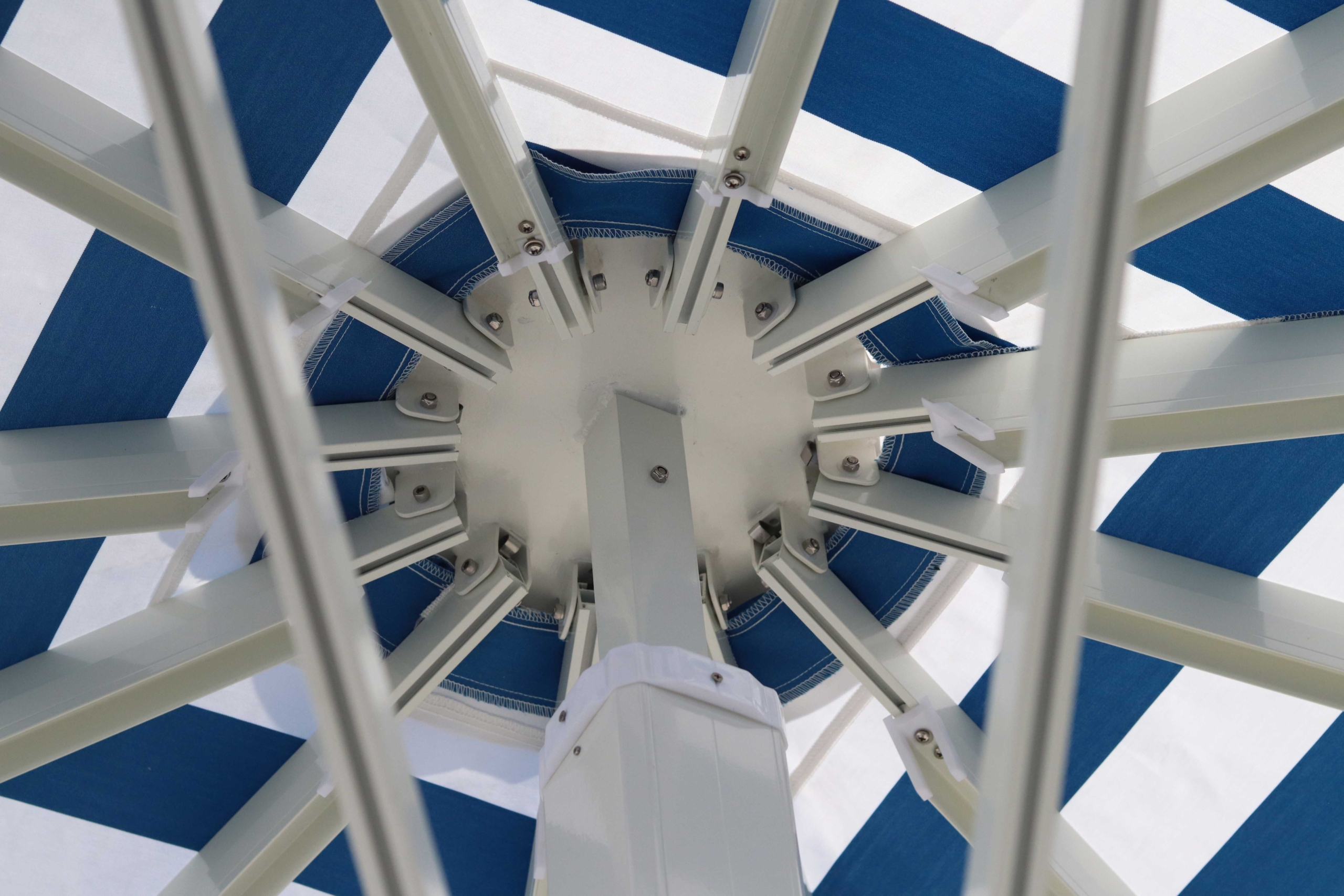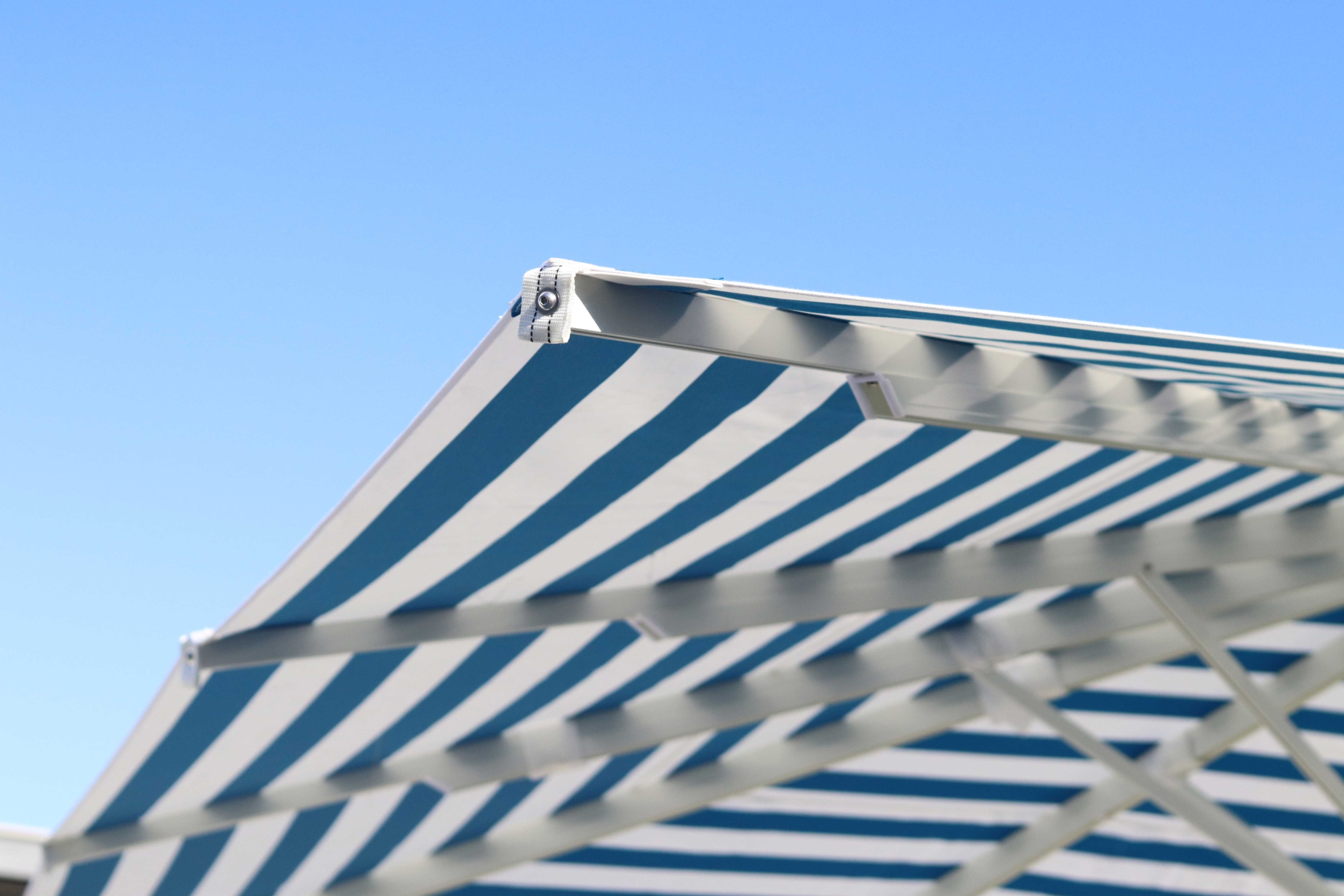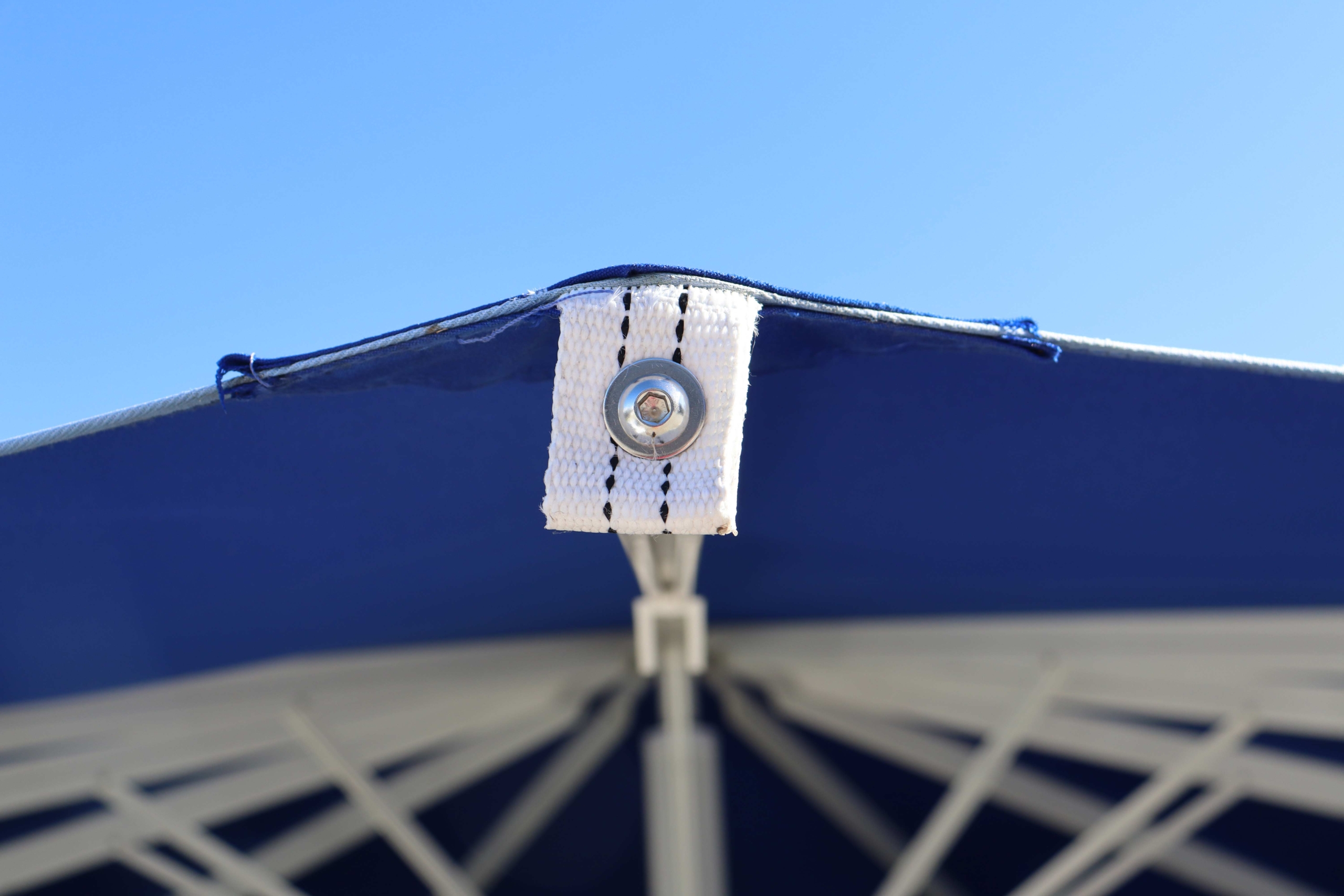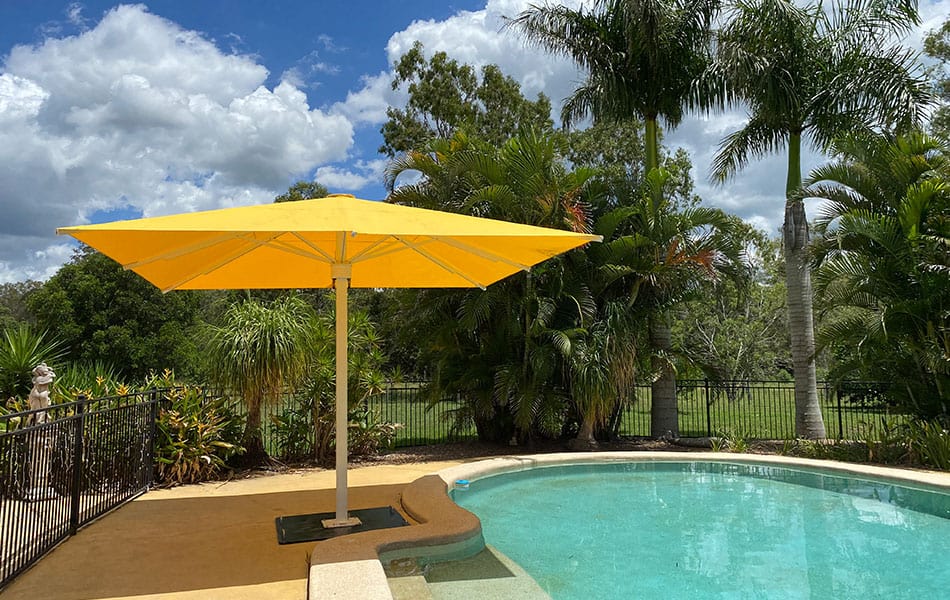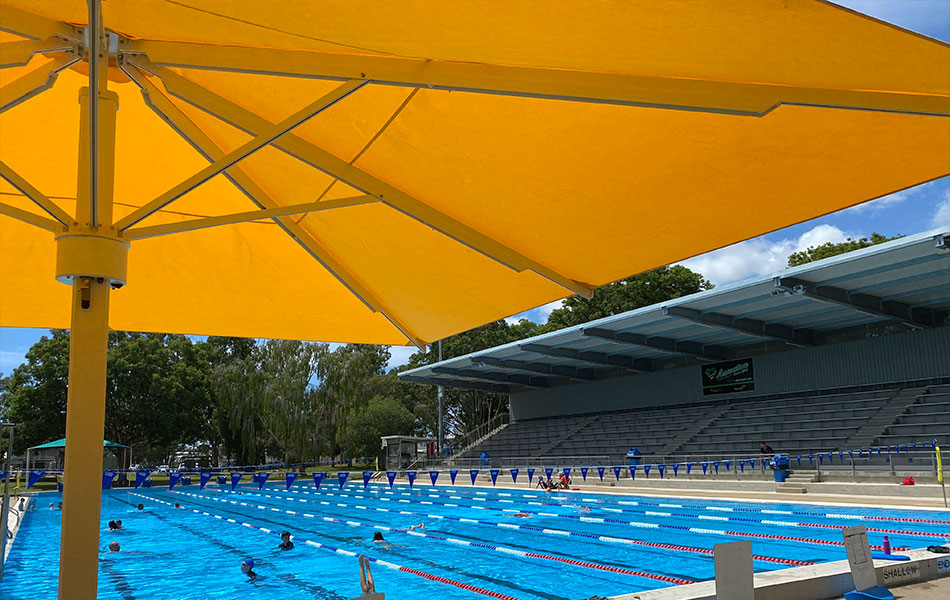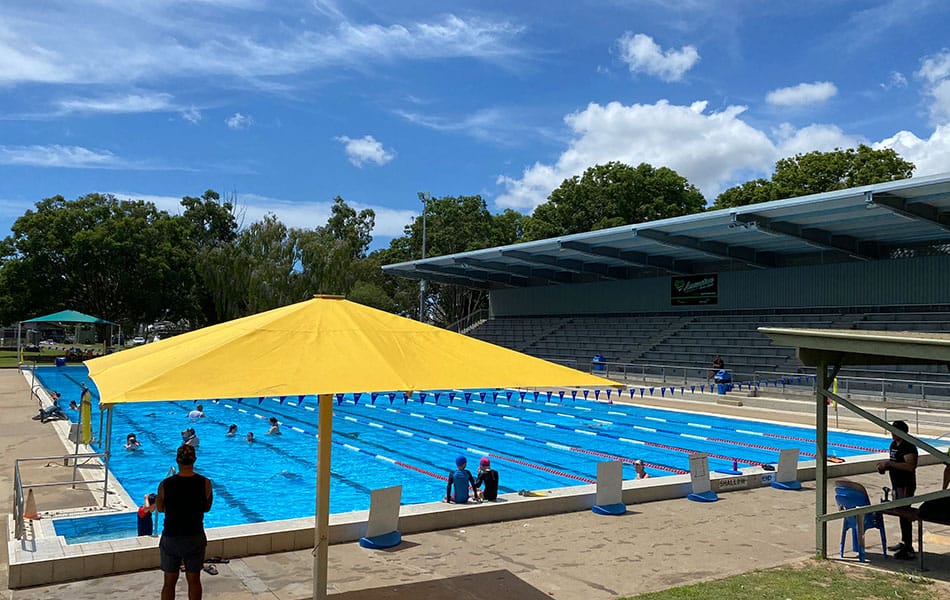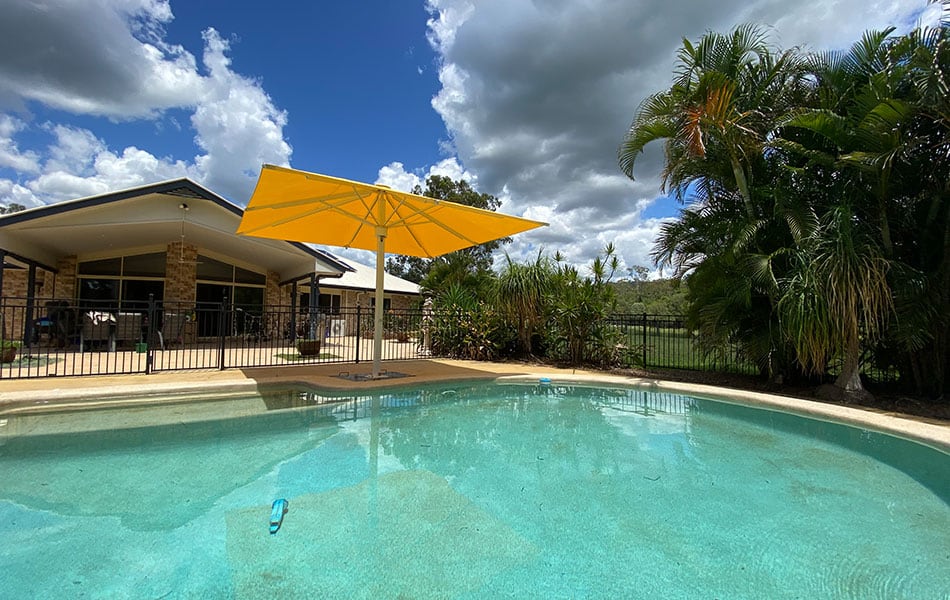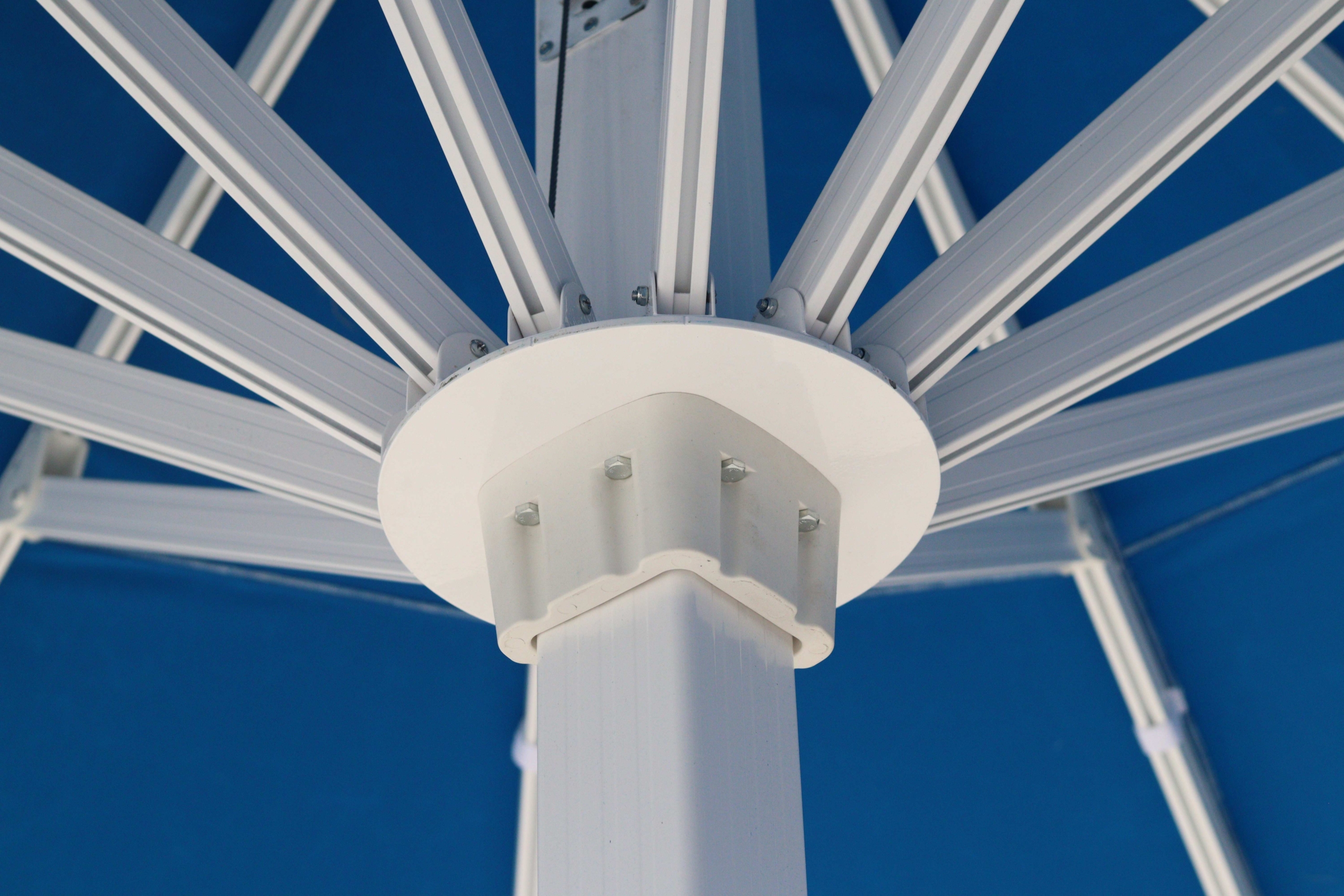 A generous selection of café style outdoor umbrellas is available from the Flare Shade range. These are divided in to two categories: the Classic and the Premium series. Classic café umbrellas are designed to mount within the average outdoor café table. The centre mast is specified to a 38mm diameter profile size making it compatible with most table umbrella holes. The Premium series features a larger profile centre pole and can be ordered with standalone bases, making portable and multi-location setup a breeze. Both ranges come in the option of square shape or octagonal shape canopy types.
The cantilever style of outdoor umbrellas is best known for two things: increased functionality and maximised access to the shaded area. How is this achieved? Cantilever frames work from a side-standing support pole which is topped by two leveraging bars that enable the outward extension of the umbrella canopy. This means that the space directly beneath the canopy is uninterrupted by the framework, creating more accessible shade cover. The cantilevered framework also allows for height adjustment and full 360 degree rotational function.
Flare Shade's ensemble of top strength heavy duty umbrellas comes in a variety of sizes and canopy material types, each capable of hard-wearing commercial application over extended and even permanent periods.
The X or Y 100 and 200 Series umbrellas are Flare Shade's strongest frame ranges, featuring a centre support mast profile upwards of 4×4 inches; a 100mm or 105mm square diameter, respectively. The X or Y denomination refers to the square shape or octagonal shape canopy top. Secondly, Flare Shade also offers a PVC-fitted super heavy duty range knows as the PVC HD Series. These umbrellas come with a thick and highly durable polyvinyl canopy top that is extra resistant to fading and weather-related wear.
Scroll To Top