Gazebos for Sporting Events – How Do Custom Marquees Benefit Sport Facilities?
Are you on your sports club committee? Do you want to make a difference to the training regimen of players and the viewing experience of the audience? Sports facilities benefit greatly from custom marquees, especially if they host outdoor events and games such as rugby, soccer, AFL, tennis or cricket. Not only do gazebos provide shade to spectators and athletes but they also double up as branding solutions.
Seven Ways Sports Gazebos Marquees Being Used For Sporting Events
1. While training
Athletes train rigorously every day, for hours at end. Whether they are preparing for an upcoming game or building their endurance, agility and strength, gazebos can provide them with shade and respite from the sun.
2. Keeping the training grounds cool
Concrete and bitumen absorb a lot of heat, so courts made with these materials can make it uncomfortable to play on during hot weather. Covering bitumen and concrete courts with custom marquees keeps the playing conditions cool and optimal for athletes.
3. Shade solutions for dugouts
Whether it's footy or cricket, it is important that players sitting on benches are not under direct sunlight. It may lead to dehydration and profuse sweating, or sometimes disorientation as well. Temporary shade structures like gazebos and marquees do a wonderful job of keeping the players cool until it's their time to shine on the field.
4. Shade by the poolside
Just as for the players sitting on benches, pool canopies protect swimmers from the direct rays of the sun. What's more? They also prevent dirt and dust from falling directly into the water and making it unfit for swimming.
5. Cool, comfortable shade for viewers
Want to create a safe, comfortable and cool space to seat your spectators and guests? Buy custom marquees and fix them over existing bench seats to create a shaded viewing area.
6. Uplifting the ambience of driving ranges
You can use custom marquees to accentuate the atmosphere and comfort of driving ranges – making players more comfortable and at ease as they practice.
7. Revenue generating concession stands
Sport facilities can also use custom marquees to create makeshift shaded concession stands. This way, not only will the marquees uplift the attractiveness of the concession stand but will also provide a comfortable space where people can enjoy beverages, drinks and snacks.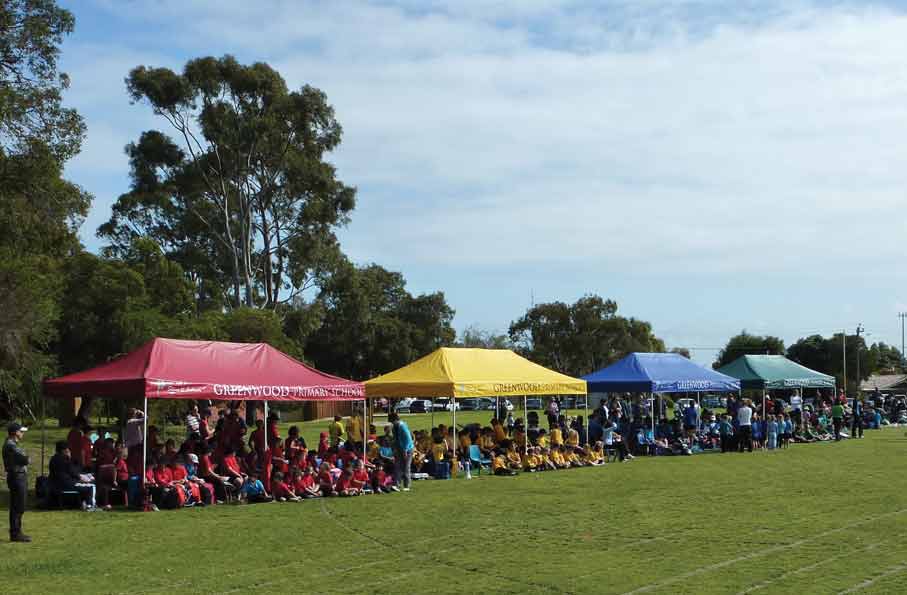 Sports Gazebos Marquees – What to choose for your school or club?
Most sports committees choose 3×4.5 and 3×6 custom marquees for the sheer fact that they can accommodate a large crowd, be it players, staff members or viewers. Extreme Marquees is Australia's #1 marquees and gazebo manufacturer and supplier. We have a proud history of supporting and servicing sports clubs, schools and community organisations with instant, portable and long-lasting shade solutions.
Our instant marquees are perfect for:
Rowing clubs
Swimming pools
Sporting clubs
Go-karting
Athletic events
…and others.
There are several options available in the market if you're searching for a marquee for your school or club. The best shade solution would be the one that provides:
Certified, shaded and sheltered area to cover people, and
Easy setup, convenient transportation and hassle-free storage
Sports gazebos and marquees are available in several sizes and colours with an array of accessories and printing options. You can identify the best marquee for your needs with two simple steps.
Step 1: Measure the area that you want to cover with the marquee.
Determine how much area you want to cover. To do this, measure the space where you want to erect the marquee and do your best to anticipate the number of occupants underneath.
Step 2: Determine the strength that you want to go for.
Do you want to focus on just how robust your marquee is? Do you think portability is optional? The largest and the strongest marquees may require a team for setting up and dismantling. While this is not an issue most of the time, if your club frequently hosts short-term events, the task may become challenging for your event organisers.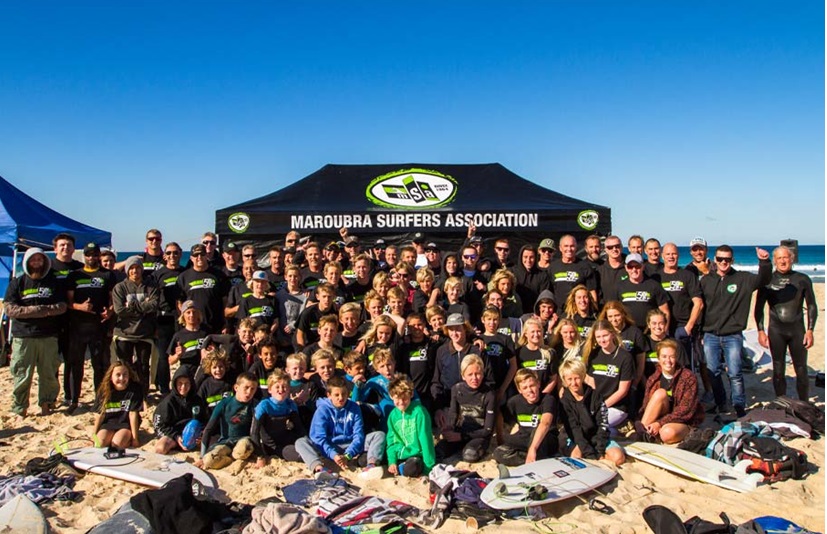 Once you decide upon these two factors, the rest really boils down to your imagination, the design you want and the bells and whistles you want to add to your gazebo.
Extreme custom marquees – Stunning, safe and high-quality gazebos for sporting events
As a general rule of thumb, stronger marquees are preferred – keeping safety in mind. However, frequent setups with fewer participants can be done with light-weighted alternatives that can be safely anchored to the ground with appropriate weights.
Our aluminium sporting club and school marquees are event safe and structurally robust. They offer both portability and decisive strength. They carry the Section 238 compliance certification and adhere to ABCB's temporary outdoor shelter guidelines.
Why do you need the compliance certification though?
The answer is quite simple. Marquees that adhere to the industry safety standards keep the people underneath them safe. Expert certifications are proof that your marquee has been built with the best quality materials and fabric that doesn't collapse, bend or hurt people during inclement weather and mishaps like fires. All Extreme marquees are impervious to water, wind-resistant, fire resilient and 50+ UV proof.
We're proud of the quality that we provide, which is why all our marquees come with a Manufacturer's Warranty on the frame and fabric for up to five years.
Do you also offer branded custom marquees?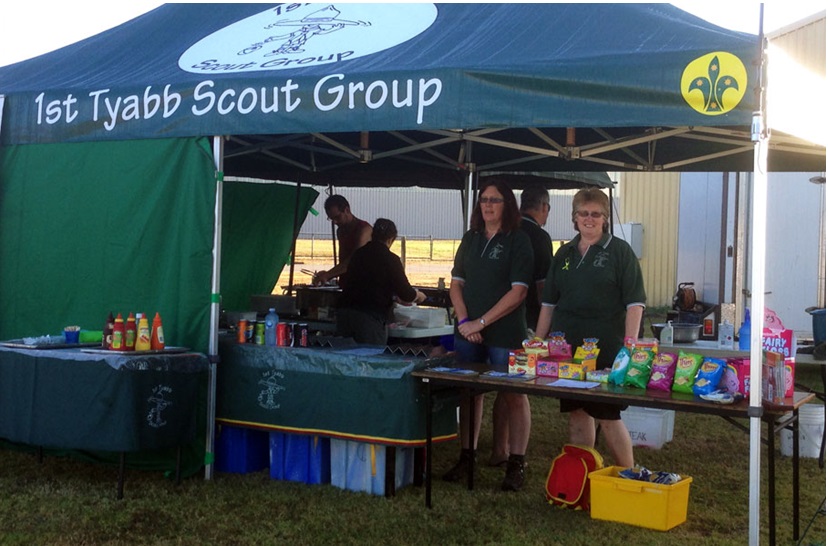 Marquees are amazing promotional tools. Whether you want to thank your sponsors or show off the insignia of your sports club or school, marquees are a great way of getting the word out into the community. Extreme marquees can be printed with bespoke designs with logos, websites, school crests and other graphics. Moreover, the printing can be done on the valence, walls and the roof.
Branded Sports Gazebos Marquees – Printing options available at Extreme Marquees
1. Digital printing
We introduced digital printing on PVC gazebo roofs and walls in 2003. Since then, we've emerged as the leader in digital printing in Australia. Our state-of-the-art large format digital printers make your branding pop up instantly.
2. Heat transfer printing
Our six colour printers can produce vibrant images and text over a range of fabric types. These printers transfer the image onto a special transfer paper that is then put on top of the fabric. This fabric is now passed through the heat rollers at 200-degree Celsius. This transfers the ink from the paper to the fabric.
3. UV Printing
It is a cutting-edge technology that creates vivid, spellbinding prints that last a very long time. UV printed designs last very longer than standard sublimation prints.
The graphics and design team here at Extreme Marquees is dedicated to creating durable and premium quality custom marquees for sports clubs and sports facilities. We ship all across Australia and New Zealand with options to express ship. We also print promotional accessories such as marquee banners, pull-up banners, pop-up banners, trestle table covers and display boards. We use anti-fade inks over imported Belgian fabric to give you bold and beautiful prints that entice visitors and onlookers from afar. Just share your artwork with us to get started.
Questions? Queries? Doubts about buying sports gazebos marquees for sporting events? Contact us at 1300 850 832. You can also place your order online at www.devone.serveropsghq.com
Scroll To Top