5 Products from Extreme Marquees that Topped the Sales Charts in 2019!
We had an exceptionally busy 2019 at Extreme Marquees and we wish to highlight all key elements that kept us on our toes this year. Instead of a month-wise breakdown, we decided to find out the top gazebos and marquee accessories that turned out to be our bestsellers this year.
We hope reading about them will be as much fun for you as it was for us to compile them. So, sit back, relax, and let the countdown begin for top gazebos and marquee accessories.
5. The X5 True Blue 3×3 Heavy-Duty Gazebo
The X5 True Blue is one of our most popular ranges featuring gazebos with a solid construction and attractive design. The 3×3 marquee features a 45mm hexagonal leg profile complete with commercial nylon connectors, curved truss bars, roof tensioning, and rustproof steel feet. The marquee comes with heavy-duty PVC coated polyester and can be bought in 6 standard colours or with custom branding. Check it out!
Honourable mention: The X5 True Blue 3×4.5m folding marquee gave a stiff competition to the 3×3 gazebo.
4. The X6 Velocity 3×6 Marquee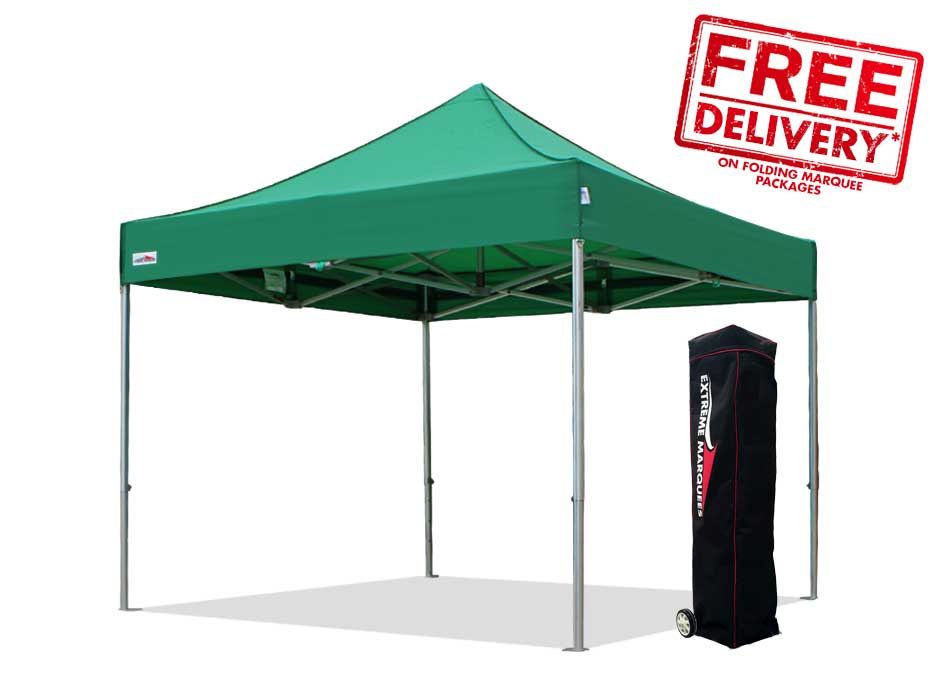 This ultra-light X6 Velocity marquee is at the fourth position in our list. This all-weather, waterproof gazebo is ideal for both recreational and commercial events. Built and improved over a decade's research, the X6 is both stylish and functional and sports a 45mm hexagonal leg profile, reinforced truss bars, and 600D, PVC coated polyester canopy on top, either in standard colours or with custom branding. Read the complete specs in detail here.
Honourable mentions: The X6 Velocity range 3×4.5m and 3x3m folding marquees gave the 3×6 gazebo a run for its money.
3. Heavy-Duty Marquee Weight Plates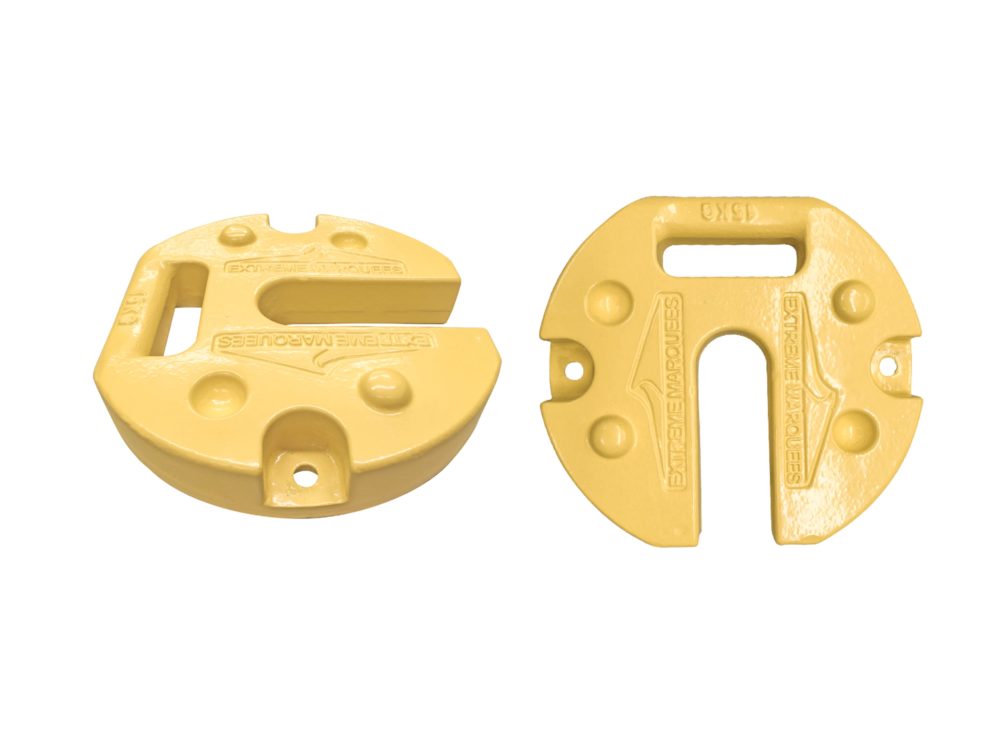 What good is a marquee without its weights? Our heavy duty steel weights were among the most popular marquee accessories in 2019. These are essential for securing your gazebo on surfaces that are hard to pin down. The plates are eye-catching with their bright yellow coating and will last you a long time with their heavy-duty steel build. Buy yours here!
2. The X7 Tectonic 3X3 Marquee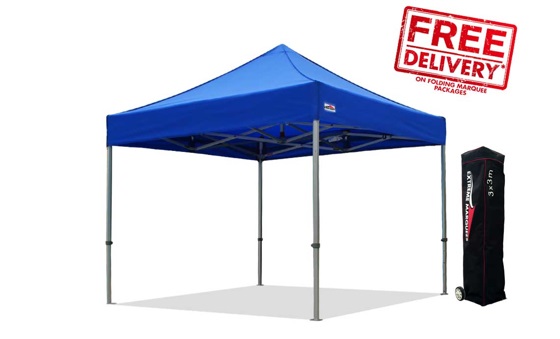 The X7 Tectonic range is built to last and the 3×3 heavy-duty gazebo is one of our premium and most requested marquees. Featuring a 57mm hexagonal aluminium leg profile, extruded aluminium connectors, commercial steel feet, and a spring tensioned roof system, this marquee is sure to turn heads at any event. You can buy this with a coloured canopy or with a custom printed, branded roof. Find out more!
Honourable mentions: The X7 Tectonic 3×4.5m and 4x6m marquees were the strongest contenders in this category.
1. The X5 True Blue 3×6 marquee
All hail the king! The 3×6 marquee pop up gazebo, with its 45mm leg profile, commercial nylon connectors, and curved truss bars came, saw, and conquered out customers' hearts. A strong frame with a heavy-duty PVC coated polyester roof fabric in plain or printed format is the most versatile, practical, and value for money investment, according to our customers. Order it here!
What's your take on these top 5 marquees of 2019? Let us know in the comments below!
Scroll To Top