Be the Showstopper with Your Branded Gazebo on a Shoestring Budget!
You can be a new business and steal the limelight at the next trade show.
You be product company and still attract attention at the next conference.
And, you can be a sales oriented enterprise and still market yourself well.
 What's common in all three cases? They're new ventures and have limited marketing budget. So, how will they compete with established conglomerates that have humongous branding budgets?
With smart planning and an attractive branded marquee!
But…
…you want a great booth that speaks volumes about your business, yet your budget is stopping you short. Well, as luck would have it, we've a couple of nifty tricks up our sleeves to help you prepare for your big day without spending a fortune. Read on!
First Things First, Focus on the Essentials.
Keep the bare minimum handy so that you can still look good at the show. You wouldn't want to belittle your brand with a cheap booth that looks bad and sends out negative vibes. Make efforts to maximise your event budget.
For indoor shows: Promotional displays
If nothing else, just get a branded gazebo that displays all the relevant information related to your business, products or services, and the event.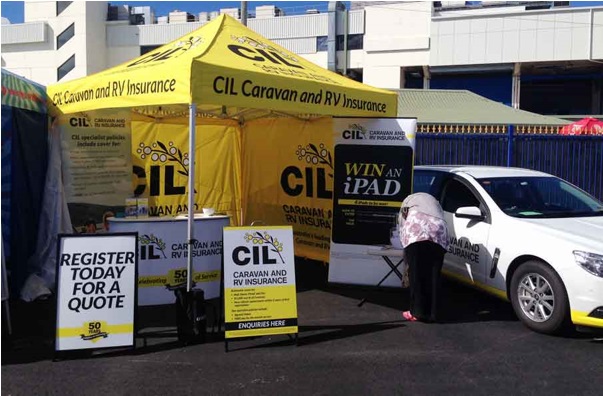 Suggested Read: Branded Gazebos & Tents
Decorating your Booth
You can get by with just a customised table cover and a backdrop for your booth. Compliment the interior setting with your products and make it appear as the entire focus of the booth is on what you're offering. Include your logos on your uniforms.
Place the backdrop where the banner should be. This will save you the cost of framed banners.
You can use a printed backdrop covered with your business' branding to grab attention.
Save money on the table cover by not opting for branding inside the hidden parts. Skip printing the entire cover and just order the front panel print.
For Outdoor Shows: A heavy duty gazebo
A branded gazebo such as a 4x6m marquee is a must-have for any outdoor event. Pop up printed gazebos are the most-cost effective options here, especially if you opt for printed valences instead of a custom peak roof. Add a small printed sidewall and tie it to your tent pole for improving the visibility of your tent.
If it's a one-time event, go for folding event gazebos instead of commercial grade event tents. This way, you'll buy premium quality within your budget.
Divide your budget into two portions; one for buying a branded gazebo and the other for buying promotional accessories such as peak flags, and pull-up banners. This way, you can stretch your budget to create maximum impact.
Go for printed valences instead of customised top. You'll get maximum visibility with half the price.
According to Spingo, an average event attendee spends nearly 8.3 hours to view trade-show exhibits and DisplayWizard reveals that 48% visitors feel that an eye-catching stand is the most effective method to attract attendees. It is imperative to make your booth count. Your modest budget can take you miles if you simply allocate your funds more smartly into a branded marquee and promotional displays.
We hope that the tips discussed in this article come in handy at the next event. Have something to add? Share with us in comments below!
Scroll To Top