Temporary Structures and Social Distancing: Can a 4×6 Gazebo Help?
A lot has been said about how marquees aid social distancing in the last year and a half. However, a point that is often overlooked when talking about social distancing is space. The entire point of enforcing social distancing during the pandemic is to make sure that people don't come within close proximity of each other. This curbs the spread of the coronavirus. However, can you imagine what would happen if your guests were crammed into small spaces? Discomfort aside, the risk of the infection spreading would increase manifold. Ergo, the only solution is to arrange for a spacious venue. Enter, the 4×6 marquee!
A 4×6 gazebo, as you can imagine, offers all the space that you need, without jeopardising the health and safety of your guests.
4×6 marquee – Effective social distancing for your next event
Outdoor marquees used to be the venue of choice for event organisers in the pre-pandemic era. However, they've now also become the structures of choice for entrepreneurs, restaurateurs, and corporate businesses who want to continue working with flawless customer service or shopping experience.
Whether you want to create more space for manufacturing and warehousing or are thinking of adding more seating space at your restaurant, a 4×6 marquee is the perfect choice for all intents and purposes.
So, what makes the 4×6 gazebo special?
The 4×6 marquee that we offer here at Extreme Marquees is from our Tectonic range. These marquees are agile and practical for businesses that have varied requirements. Their robust structure, rust-proof frame profile, premium quality fabric and customisation options make them the showstoppers of your event.
Frame and Leg Profile: The 4×6 gazebo is made with 6005/T5 grade aluminium and features a sturdy 57mm hexagonal leg profile. This impressive combination ensures that your marquee retains its stability in all weather conditions, keeping your guests safe and sound.
Roof: Made with premium quality polyester that is UV-resistant, weatherproof and flame-retardant, the roof of our 4×6 gazebos will last you for years. The fabric comes in vibrant, plain, solid colours or you can get them emblazoned with custom branding. We use fade-resistant inks to digitally print your gazebos, so that you get your branding spot on, right down to the last detail.
Apart from this, the 4×6 marquees come with tie down ropes and steel pins for additional stability. You also get a wheeled protective cover to fold and store your marquee in. A 4×6 gazebo can comfortably seat around 15 people along with one or two tables, or 20 if you do away with the tables. Strew a couple of these marquees around for your event, and you can set up a classy marquee village to awe your guests – in style!
How long does it take to set up a 4×6 gazebo together?
Well, that's the best part about an Extreme gazebo. A 4×6 marquee can be set up by two people in under 60 seconds. You might need a few more minutes if you decide to use steel pins. It takes the same time to take down these marquees as well.
Our marquees are convenient, lightweight and offer a hassle-free setup. This means that you can carry them to your venue site with ease, without hiring additional vehicles or cranes for setup.
Where can I use a 4×6 marquee?
Our 4×6 gazebos are extremely adaptable and versatile for events of all kinds and sizes. Here are some ideas, off the top of my head:
Corporate gala events
Business retreats
Charity events
Outdoor dining spaces
Sanitation zones
Extended staff rooms
Additional office space
Covered walkways
Supermarket queue pathways
Waiting rooms and receptions
Catering structures
Temporary warehouses
Drive through vaccination centres
Staying operational under social distancing guidelines with the 4×6 gazebos
In the new normal, businesses want to run as smoothly as possible without ruining the shopping or dining experience of their customers. This means that they have to come up with creative solutions that let profits roll in, without disrupting customer service. People love open air dining and outdoors to blow off steam, and after the pandemic, they've become mindful of how to shop around. It's only fair that they are provided with the right and safe shopping experience – possible only with temporary outdoor marquees.
Our social distancing 4×6 marquees can be installed at any location – alleys, playgrounds, backyard, indoors and on rooftops. They can be set up on paved and grassy surfaces. This means you can entertain guests without worrying about venues and safety.
When you work with the Extreme Team, we assist you from start to finish. That means that one of our experts is always by your side – right from the time you call us the first time to discuss your requirements to the delivery of your printed 4×6 marquee.
The pandemic has upended the outdoor life that we were used to. Chances are, many of the changes will be permanent in the post-pandemic world. Hence, if you want your business to stay relevant in the new normal, marquees will play a big role in your success.
1. Social distancing for bars and pubs
With the virus still present within the population, it's imperative that social distancing measures remain in place – even as businesses reopen. Hence, pubs and bars need to adapt their indoor and outdoor spaces to make premises compliant with social distancing guidelines. Extreme Marquees can be highly flexible in bridging your indoor space with extended outdoor seating.
2. Social distancing for schools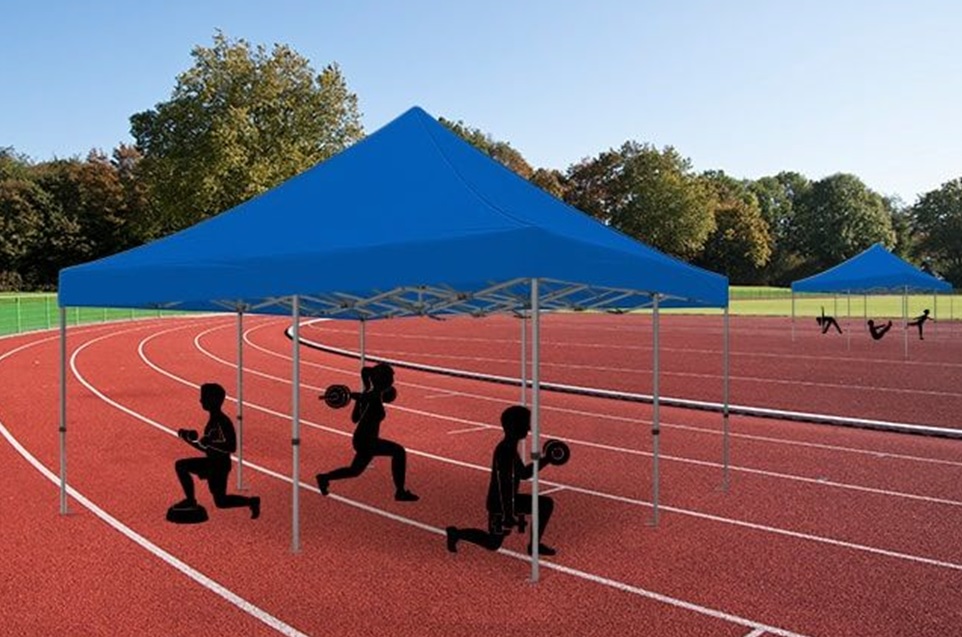 Schools have the advantage of playgrounds that can double up as outdoor classrooms, lunchrooms, open-air gyms, COVID information booths and infirmaries. The best part about using a custom 4×6 gazebo is the fact that students can engage in classwork and activities without putting themselves at risk.
3. Social distancing for restaurants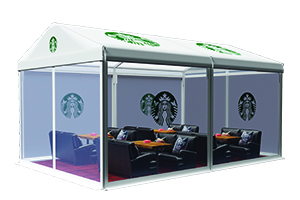 Impeccable dining spaces are a premium for many restaurants; however, they may not be enough if social distancing guidelines have to be followed. In such a case, outdoor areas like parking and gardens can be used to extend the dining space with 4×6 gazebos.
Sounds good? Then what are you waiting for?
Give our experts a call today to discuss your requirements in detail and get your 4×6 gazebo delivered!
Scroll To Top