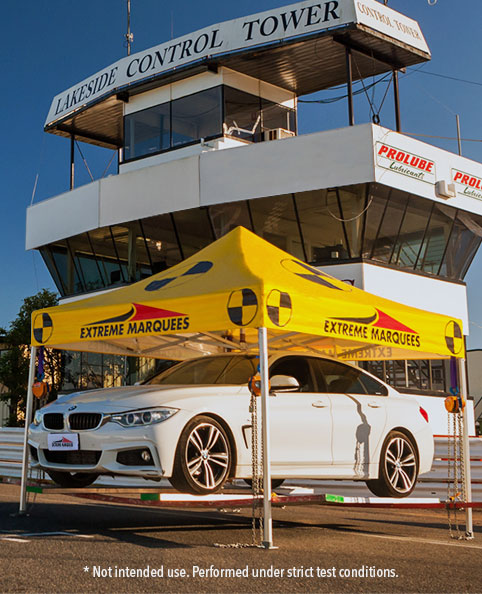 Marquees, Gazebos & Tents For Sale in Adelaide
CUSTOM PRINTED GAZEBOS, CANOPIES, MARQUEES & POP UP TENTS ALL ACROSS AUSTRALIA!
Extreme Marquees is Adelaide's largest supplier of gazebos, providing pop up gazebos and promotional banners of the highest quality. Leaders in design and innovation, Extreme Marquees has been manufacturing event gazebos and marquees since 2003. Due to our multinational operations throughout Asia, Europe, North America and Australia, Extreme Marquees have a world-class manufacturing facility featuring an expert design team, state of the art machinery and unparalleled quality control. This company structure enables us to deliver a world-class product and service to the local market Australia and Adelaide. If you're looking for where to buy gazebos, promotional marquees or star tents in Adelaide, you're in the right place!
Phone us on 08 8470 2719
Our Adelaide office is located at 147 Pirie St, Adelaide SA 5000. Please note this is an administrative office only.
For all enquiries please contact us on 08 8470 2719 or contact our Brisbane Head Office on 1300 850 832.
HEAD OFFICE HOURS
Monday to Friday: 9am-5pm
Saturday to Sunday: Closed
FOLDING GAZEBOS & MARQUEES FOR SALE IN ADELAIDE
Extreme Marquees sell the largest range of folding marquees and gazebos in both Adelaide and Australia as a whole. Our portable marquees and gazebos include: Mate pop-up tents, True Blue, Summit and Tectonic marquee ranges. Sizes start from just 1.5 x 1.5 metres and go up to our large 8.0 x 4.0 metre and 6.0 x 6.0 metre structures. Only the highest quality raw materials are used in production process. Our premium quality commercial frames are constructed from high-grade pure aluminium to guarantee strength, stylish appearance and long-term use. Spare parts are available for all our marquee range and can generally be delivered anywhere in South Australia within a few days.
CUSTOM DIGITALLY PRINTED GAZEBOS
If you need a custom gazebo design or size, our team will work to provide the ultimate solution. Extreme Marquees has been proudly supplying custom printed tents and gazebos to Adelaide-based businesses, schools, clubs and organisations for 14 years. Our company was the first in Australia to offer full colour digitally printed canopies and has a team of 20 professional graphic artists. Our team can design logos or source images to ensure your completed custom printed marquee or gazebo exceeds expectations. Our folding tent canopies are printed on high quality 100 percent imported Belgium PVC or long-lasting PVC coated light weight polyester. Both materials are waterproof, UV 50+ have fire retardant and comply with all Australian regulations. Certificates and full product specifications are available at our resource centre.
PRINTED MARQUEE BANNERS & PROMOTIONAL FLAGS
If you want your business to stand out in Adelaide, then we have a large range of banners, promotional banners and pop up displays. Feather banners are available in small, medium and large sizes and can be single or double-sided. We also offer standard and commercial grade steel spikes or indoor mounts to secure your banner. Banners are full colour digital, so any design or photograph is possible. We also produce rectangular PVC promotional banners complete with eyelets and ropes.
OUTDOOR WEDDING GAZEBO, MARQUEES AND EVENT TENTS
If you need to buy a wedding marquee in Adelaide, Extreme Marquees has you covered. We sell wedding gazebo tent in Adelaide to event organisers, wedding and party hire companies, schools and clubs. Our event and wedding marquee range can be as small or big as you desire. Wedding tents are modular in design and are manufactured in 3 or 5 metre bays. Roof and side-walls use a special 3-layer PVC fabric that includes UV block out to ensure a comfortable climate is maintained inside. Installation instructions are supplied or if preferred we can arrange full set up. Wedding gazebos can be secured to the ground by steel pins, weight plates or bolted to concrete slabs. Full engineering certification is also available.
WHY BUY AN EXTREME MARQUEE?
Our dedicated team of sales consultants, graphic artists, design engineers, management, logistics and warehouse personnel are at your service and will ensure your experience from enquiry to delivery is seamless. We are an Australian company and proud of our achievements in the marquee, gazebo and outdoor promotional products industry. Safety is of paramount importance and a part of our company's philosophy. All of our gazebo ranges, from our budget "Mate" pop up gazebo through to our large wedding tents and promotional structures, are fully certified. Full structural engineer certificates can be found on our resources page.
Scroll To Top