Event Marquees: Giving the Coronavirus Victims a Safe Haven
By February 6th, 2020, Australia has registered over 15 confirmed cases of the coronavirus infection – the latest victim being a 37-year old Chinese woman in Queensland. Governments and healthcare facilities all around the world are contemplating building temporary quarantine shelters for providing immediate assistance to incoming cases, in light of deaths spiking to over 900 due to this deadly infection. Extreme Marquees, while praying for the invalids to get well soon, has decided to offer its crest marquees as emergency relief tents.
Crest Marquees – Emergency medical tents for tackling coronavirus
Crest marquees are large, they can be set up very quickly, and can be left up for prolonged periods of time. In case of a medical emergency such as the recent coronavirus outbreak, these large tent structures can be setup as portable quarantine stations, hospitals, and recovery zones for patients.
The width of our crest temporary tents begins at just 3 metres and can be widened up to 60 meters. Hence, these tents can be used as individual quarantine bays or as a single consolidated facility on the go.
The leg framework is made up of 2 to 4-channel, hard-pressured extruded aluminium of 6061/T6 grade with at least 82x48x4mm sturdy profile. The waterproof roof comes with bar tensioning and a hot-dip galvanised steel insert as its eave connection.
The crest marquees can be easily shipped and assembled, they take up minimal storage space, and allow immediate response during critical circumstances. These marquees come with an array of customisation options such as flooring, ceilings, doors and windows, and fold-able shelves that can be used for housing medical paraphernalia, medicines, and equipment.
Here are all the 5 models that the Crest range offers that can double up as relief shelters:
Using Crest FS Series 84 as emergency medical tents
The Function Standard is the beginning of our professional event marquees and they can be effectively used as a lightweight emergency tent. The FS series offers clear span widths of 3m, 4m, 5m, 6m, and 8m with an eave height of 2.5m. These units can be customised with clear windows, roof lining, wall separations, and flooring systems.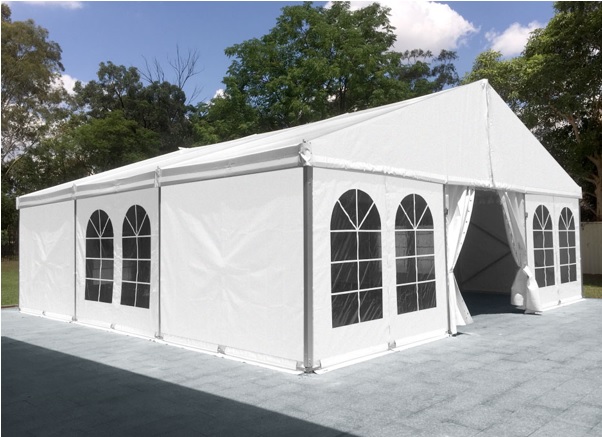 Using Crest FD Series 100 as an emergency shelter tent
The Function Deluxe comes with the functionality of the FS series, but with an improved and sturdier 100x48x3mm framework, roof tensioning, and a better weatherproof sidewall mounting. A larger frame profile means that the bays can be extended up to 10m with 3m wide areas.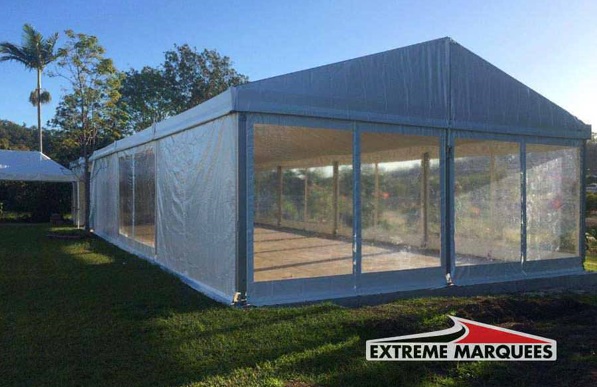 Using Crest ES Series 122 as emergency relief tents
The Event Standard is our professional 5m marquee that can double up as an emergency shelter tent. Available in clear-span widths of 8m, 10m, and 12m, these structures have an eave height of 3m. The ES Series are extremely resilient and capable of handling continuous footfall, and come with a range of accessories including sidewalls, roof lining, and flooring system.
Using Crest ED Series 166 as portable medical shelters
Our robust Event Deluxe marquee comes in clear-span widths of 10m, 12m, and 15m, with an eave height of 4m. The ED series with its massive 166x88x3mm profile allows a wind-loading of up to 80kmh and is ideal for emergency medical relief work.
Using Crest EC Series 203 for large-scale relief work
The largest among all crest marquees, the Extreme Crest is specifically designed for creating desirable clear spans of 15m, 20m, and 25m that can range around 60m across. These large tent structures can be used as makeshift hospitals in other countries as well.
All marquees in the Crest series come with the following features:
Manufacturer's warranty on the frame and fabric of up to 10 years;
Waterproof, UV-resistant, and flame-retardant;
Engineers' Certificate of Compliance for structural integrity; and
Ability to be fitted with PVC window sidewalls, rain gutters, curtains and lining, aluminium and glass door units, hard and glass walling system, transparent PVC covers, and flooring systems.
If you are a not-for-profit organisation, we can also custom print these marquees with the organisation's logo and contact details. Get in touch with our experts to know more our printing process and for requesting our crest marquees as emergency relief tents at https://www.extreme-marquees.com.au/contact/.
Scroll To Top