Jazz up Your Outdoor Event with Festival Tents and Canopies
Outdoor events are the best, and you know why? Because you can experience the balmy Australian weather along with the luxury of air-conditioned units, furniture, and well-stocked bar counters – and all you need is a fun festival canopy to make this happen.
Whether it's your child's birthday party, a family reunion over barbecue, or pool party, festival tents and canopies offer versatile shade solutions. A marquee is a practical and economical solution for outdoor events – whether big or small, and recreational or corporate. And contrary to the prevailing opinion, a festival canopy is not always massive. There are several sizes, shapes, and combinations available, so that you can add a lot of oomph to your event.
Consider Traditional Marquees, For Instance.
A classic, vintage feel, pristine white canvas sides, and regal king poles – what's not to love about the traditional marquee?
Traditional or pole marquees are erected over poles, and are weighted down with guy ropes and tent pegs to provide stability against wind. Modern pole marquees can often be seen with coloured sections, large windows, and clear ceilings; adding a classy touch-up to the otherwise retro layout.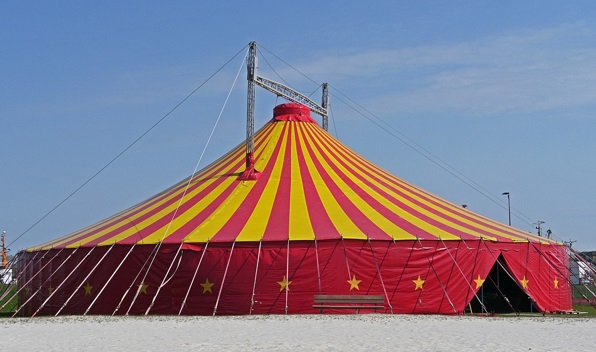 Pole marquees can only be pitched on soft ground. Since they cannot be erected on sandy areas or hard surfaces, their use is rather limited and as such, they're seldom preferred over their other, more flexible successors. Today, pole marquees are only erected in case of very large scale events or at places that have a wealth of soft grounds that can be pitched with guy ropes.
But you can Surely think about Framed Marquees for your Next Event.
Frame marquees are the perfect substitute to the traditional marquees. As the name suggests, this festival canopy is built over a robust metal frame, eliminating the need for internal support structures. The final result, is therefore, a large, open space with clear, unobstructed views along the marquee's length.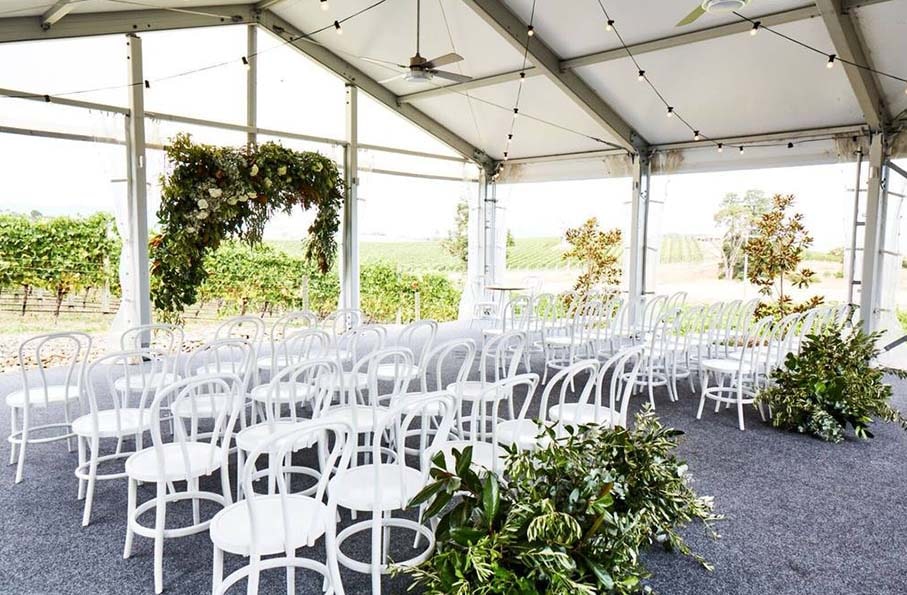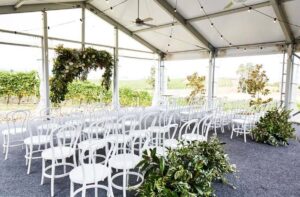 As there is no hassle of driving the guy ropes in the ground, the frame marquees can be mounted on nearly any surface, including gravel and concrete and provide a luxurious and glamorous setting for your party. The only downside is, they can be pretty expensive when coupled with hard floors, walls, windows, air-conditioning, and lighting.
If you're Tight on Budget, but still want Luxury, go for Yurts!
Yurts are portable, round shelters and combine the best features of huts, houses, and tents. Traditionally used by the Central Asian nomadic tribes, yurts are increasingly being used for intimate events and luxury camping.
Most yurts are dark and cosy. They make use of modern materials such as wood and metal frames, tarpaulin or canvas walls, Plexiglass domes, etc. You can modernise the interiors further with wooden floors, plumbing, electricity, and fireplaces, as well as furnish it with cushions, recliners, and back floor seating.
Consider Bedouin tents for more flexible spaces.
Native to Africa and the Arabian Desert, Bedouin or Stretch tents are just as right for water-side locations even today. A Bedouin can be erected on a frame or a traditional poled design, or can be a canopy or an open pavilion.
The richness of the interior décor, complete with sumptuous Moroccan fabrics and cosy, warm colours sets these tents apart from other festival tents and canopies; making them perfect not only for weddings and receptions but also for other functions where you desire a quirky alternative to the traditional marquee setup.
You can also give Pagoda style tents a try.
Also referred to as Chinese Hat tents, these are well-suited to smaller, more-intimate events. Pagoda tents are often used at venues that have a dearth of space or as entrances to a bigger festival canopy.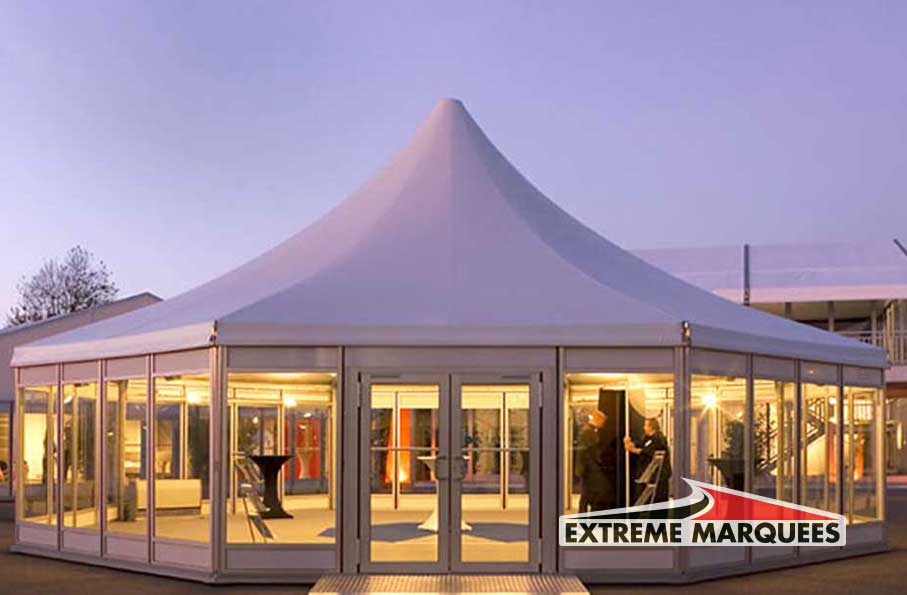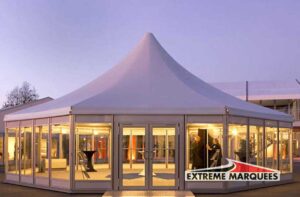 Chinese Hat tents can also be used as stand-alone units to create a band tent, bar or reception area, or can be joined together as a catering zone. The pagoda tents can also be accessorized in a variety of ways and there are several sizes to pick from.
How about a Tipi for a cosy affair?
Tipi tents are recognised worldwide for their dynamic conical shape. Ancient nomads used tipis for their weather resilience, stability, and heat efficiency. Modern day tipis have all these traits as well as an array of additional features for ease of use and enhanced performance.
Or go for a dome tent, if you love experimenting!
Suggested Read: How to Take Care of your Dome Gazebo
Dome tents are popular as a uniquely alternative outdoor shelter setting for events. Built similar in style to a crystal ball, dome tents come with single or double domes or with sails to accommodate your guests. Dome tents are quite portable and extremely easy to install. They have flexible spaces – most come with a detachable groundsheet with vertical sides to create sufficient headroom pop up tentand a wider floor area.
Done right, dome tents create striking event spaces that will leave your guests stunned!
How did you find these festival tent ideas? Did you get any inspiration for your next event? Or do you want something different altogether? Extreme Marquees has an exhaustive assortment of festival tents and canopies for all occasions. Talk to our experts and select the best festival tent for your next event!
Scroll To Top