How to Keep a Pop Up Gazebo Warm in Winter ?
Winter is a magical time – it is quiet outside, with a thick blanket of snow that covers everything. The world appears to be frozen in time. The winter season is just like a blank canvas that can bring hopes and dreams come true, it's a season of joy, beauty, and love! So, if you have the birthday of a loved one coming up, or want to begin planning for that long-due college reunion, make it more enthralling by organizing it outdoors under a pop-up gazebo.
But, wouldn't it be freezing outside?
Yes, but if you use a marquee tent, you don't have to worry about the cold.
Can a Pop Up Gazebo be Used in Winter?
Of course. Whether you want to celebrate your kid's birthday party, or plan your wedding reception outdoor, using a marquee tent is the way forward. They offer more space, greater flexibility, and unlimited customization options. But you can get the most out of your pop up gazebo only when you pass the initial hurdle – how to keep a marquee warm in winter.
Although this is a trivial issue, yet a lot of organisers shy away from planning outdoor marquee events during winters. But, if you plan the right way, you can make your outdoor event a smashing success under your warm marquee tent.
And how do you do it? With the help of heaters and with these quick pop up gazebo instructions.
We always recommend warming your tent before the guests arrive, just as you'd plan indoors.
Instructions to Keep your Pop up Gazebo Warm
Tip 1: Can you put heaters inside a marquee?
Yes. Buy or hire heaters and place them at appropriate places inside your tent and near the entry. This will feed the warm air inside. A heater at the entrance of pop up gazebo will greet guests with a gush of warm air, instantly making them feel at home, all cosy and comfortable.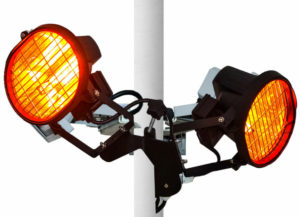 Heaters are useful otherwise as well – they prevent snow and ice from accumulating in and around your marquee, especially on the roof. Accumulated ice can convert to water and bend the marquee pole, this could force your tent to cave in.
You can go for electric heaters, generators, or gas-powered cordless heaters.
Tip 2: Use the right colours and lights
If your guests walk inside a tent with blue, glacial lighting on a cold evening, it would take some time to adjust. This is because cold colours induce a freezing effect, while warm colours and right lighting uplift the ambiance.
Instead of cold colours that have an icy-tone, go for warm, colourful auburn up-lighters. They will add a warm, fuzzy vibe to the ambiance.
Tip 3: Keep your marquee tent closed completely
Don't go for an open pop up gazebo. Add walls to all sides of your marquee tent to trap the heat inside. Leave a small opening for entry and exit, and place a heater near it. If your gazebo has window, draw it down to keep temperatures at bay.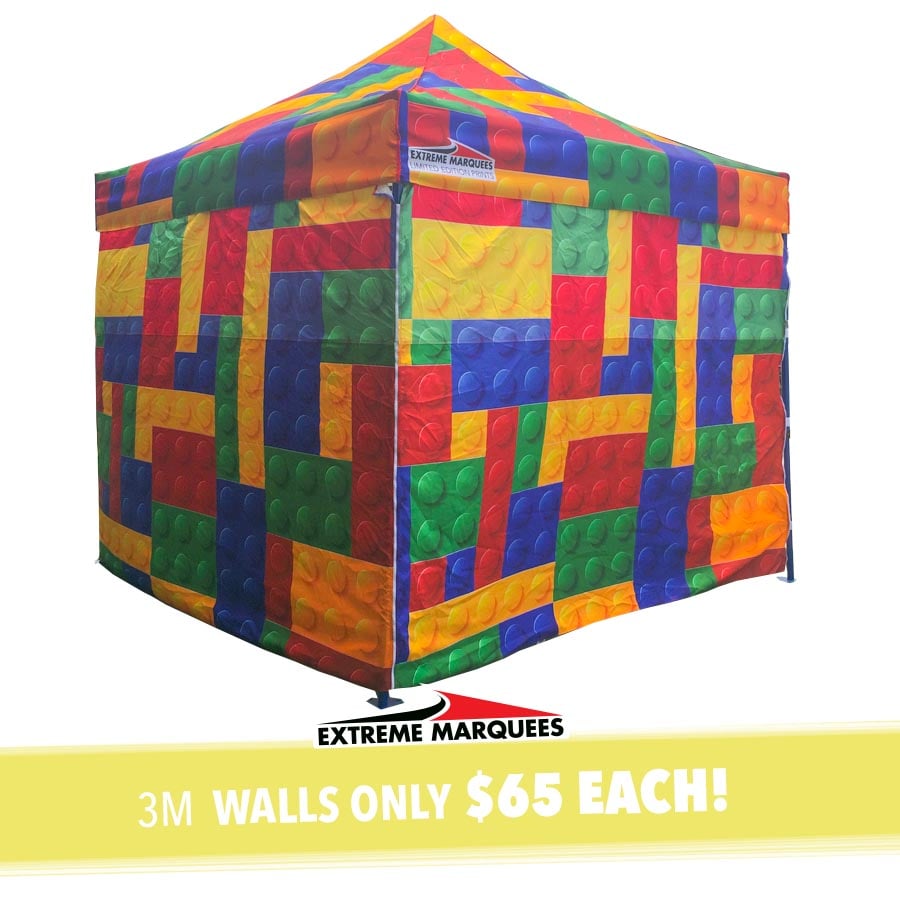 Tip 4: Floor it in
During winters, a marquee tent also benefits with the addition of flooring systems and linings. Flooring insulates the ground, and lining the ceiling and walls with drapes keeps the heat inside. A combination of both these helps stabilise the temperature inside to keep your guests warm and toasty.
Tip 5: Heat up the menu
This one's a little unusual, but a nifty idea. You can add warm food to the menu to keep your guests snug and cosy.
Hot beverages such as soups, hot toddy, green tea with gin, and foods such as warm cinnamon donuts, caramel apples, candied pecans, and the classic hot apple cider are all great choices to make the evening even more comfortable.
And when you wrap up the night, do it with a hot chocolate bar that your guests can enjoy savouring. Add white chocolate chips, crushed candy canes, marshmallows, or chocolate chips as toppings to make the dishes more relishing.
If you've planned a winter wedding outdoor inside a marquee tent, you can offer warm take-away drinks to your guests with custom packing as wedding favours, so that your guests remember your wedding day for a long time.
Tip 6: Accessories and raise the temperature
Fine tuning the minute aspects of your marquee tent can also help keep the festive feeling inside. Here are some ideas: line your marquee with candles, seasonal foliage, and yellow fairy lights for an enhanced effect.
Don't forget to extend the arrangements outside. Add fire pits around the marquee for guests who smoke, so that they don't freeze outside. Stack up some warm throws and keepsake blankets to keep your guests warm. An outdoor event is all about ambiance, so make sure to provide your guests with a feeling of warmth before they enter inside. Add some patio heaters or fiery flambés for a dramatic yet warm welcome.
To Get The Most Out Of Your Event, Invest In The Right Heaters.
For large scale events, indirect heaters with large fans are the best choices. Test their heating at least a week prior to the event, to avoid last minute glitches.
Turn on the heat well in advance – your pop up gazebo will be warm and welcoming for the incoming guests.
Don't forget to add carbon monoxide testers – one for every heater inside the marquee tent.
Don't use infrared heaters or cabinet heaters without fans – they're useless in large settings.
Refrain from keeping heaters in close vicinity of easily flammable materials such as alcohol, drapes, linen, curtains, or gasoline.
Seek professional guidance wherever necessary. At Extreme Marquees, our experts carry a rich experience of over 15 years in manufacturing and supplying marquees for sale, and pop up gazebos for both recreational and professional events. Speak to our experts for more pop up gazebo instructions and discover ways to make your event wonderful.
Scroll To Top