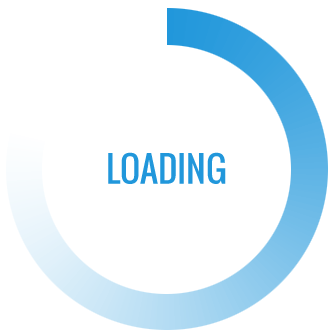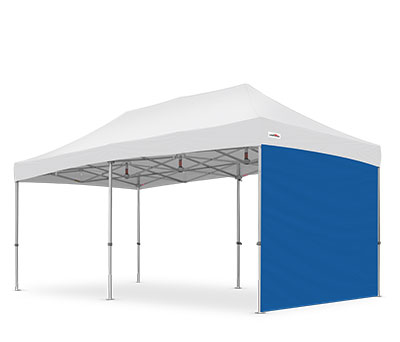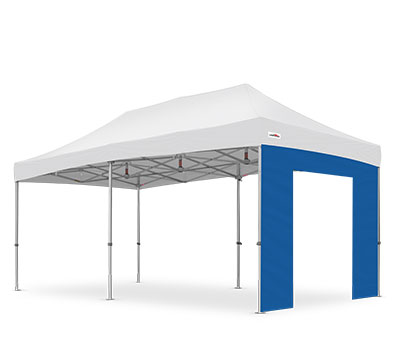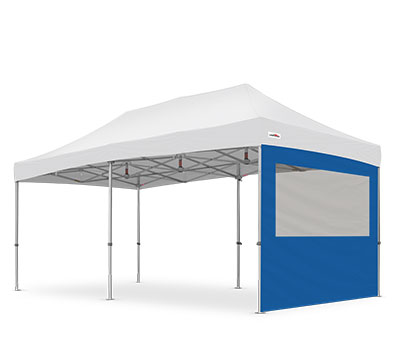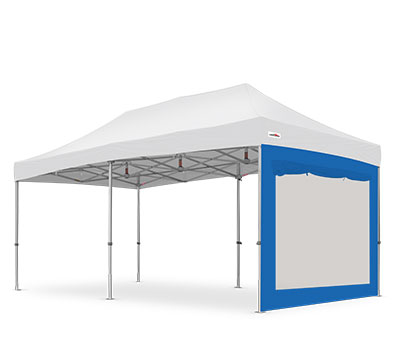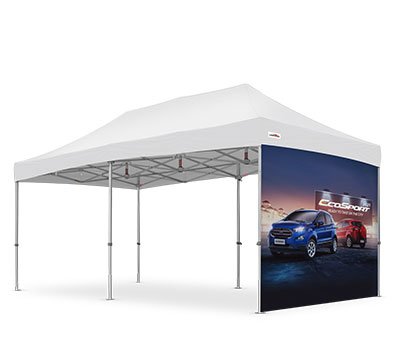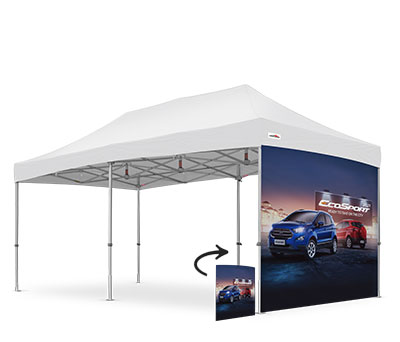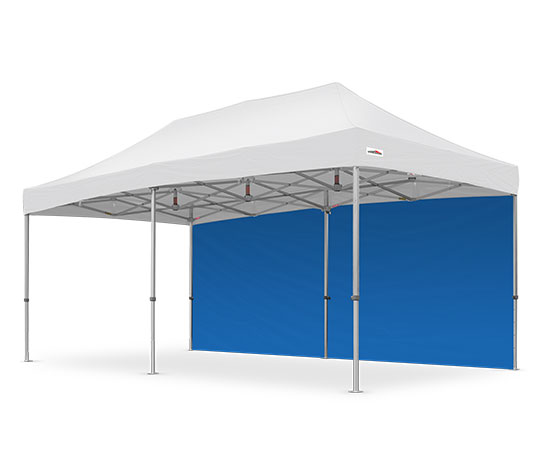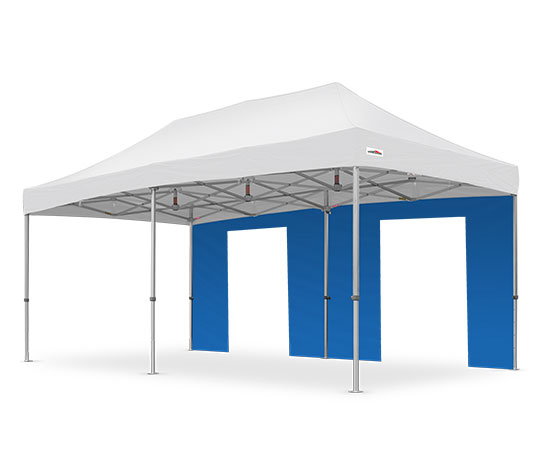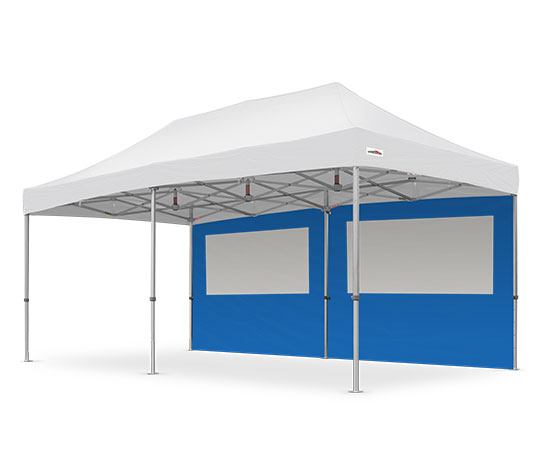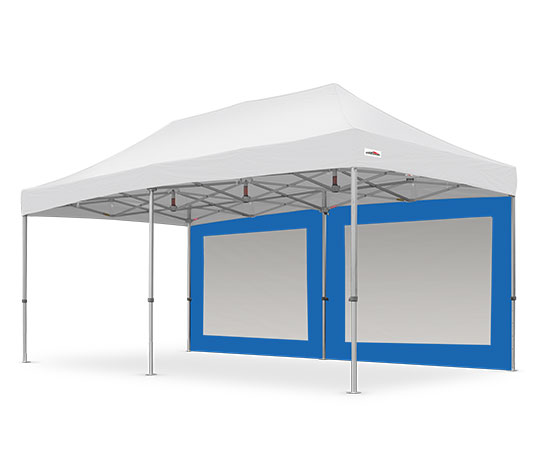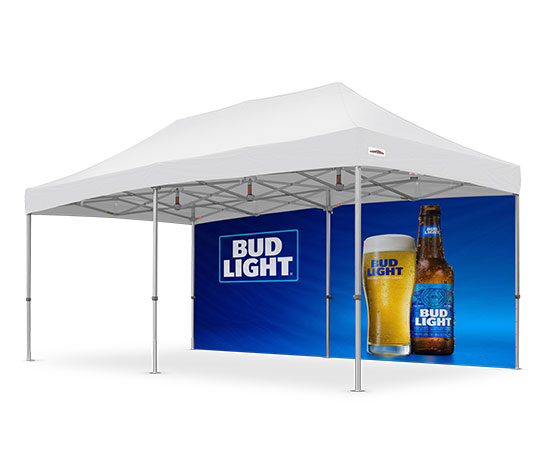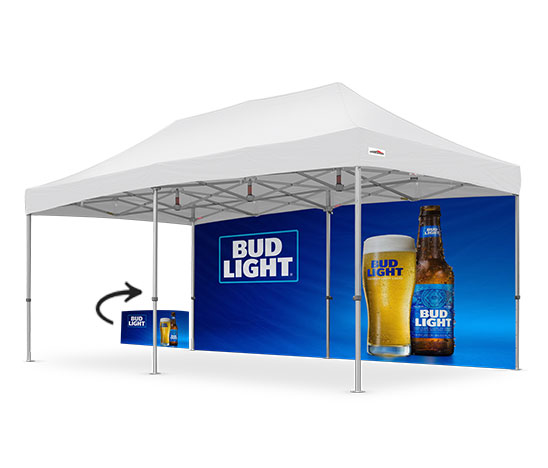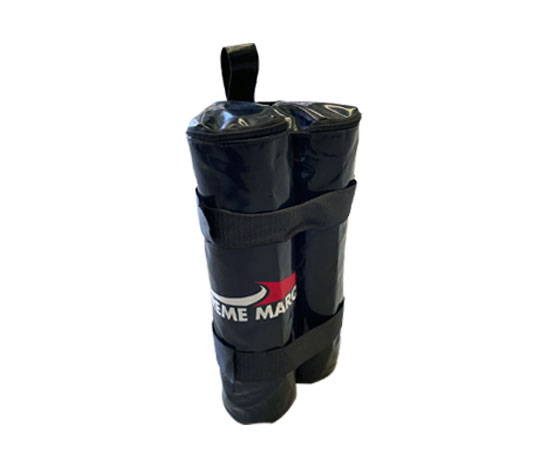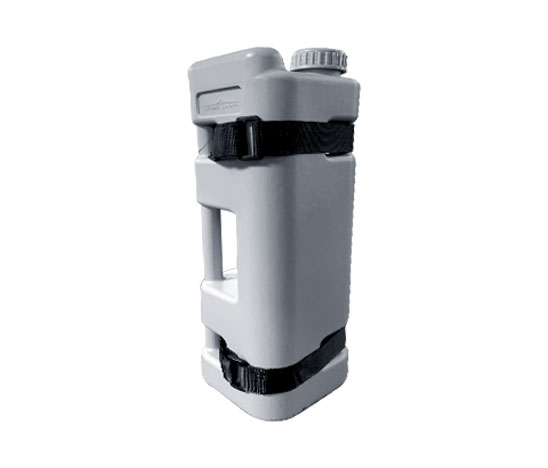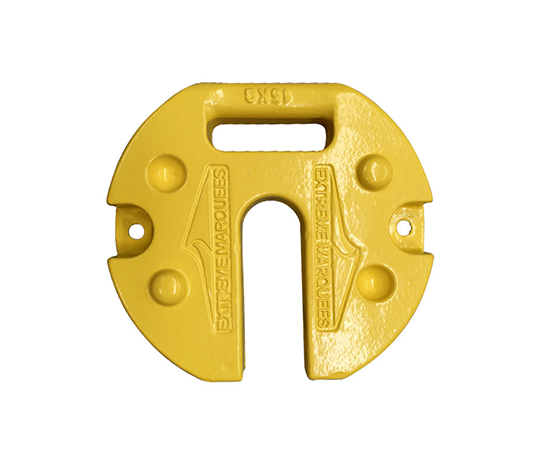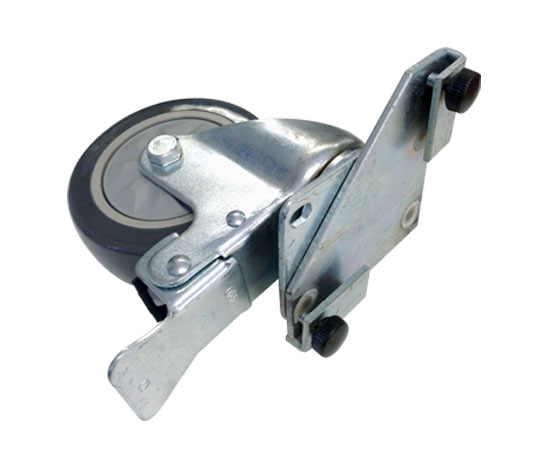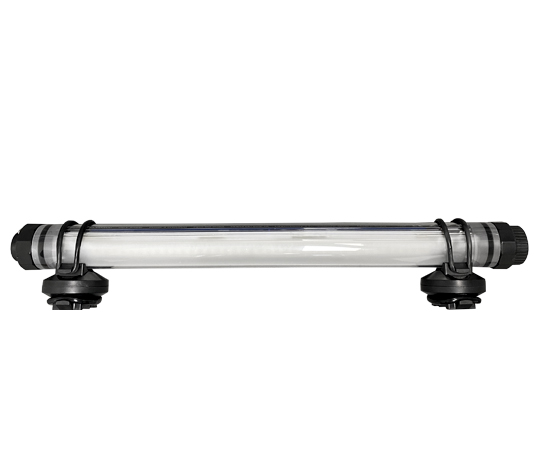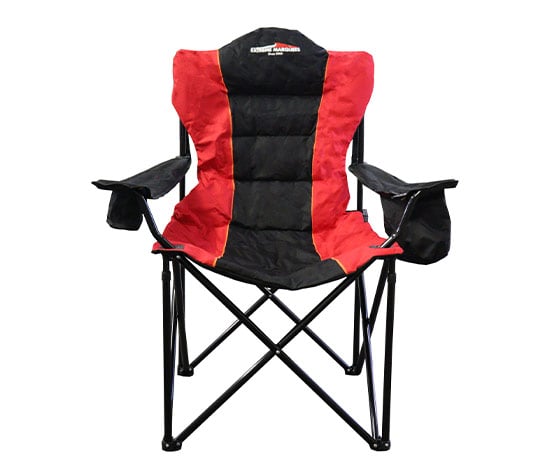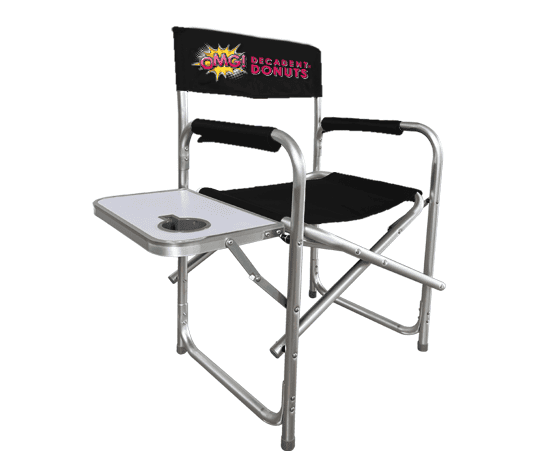 3m x 6m X7 Tectonic Frame, Roof *, Wheeled Bag, Steel Pins and Tie Down Straps *Fabric Colour and material depends upon selection. PVC Fabric / Premium Colour Fabric incurs an additional cost. An additional cost will be applied if ordering a Custom Printed Roof.
X7 TECTONIC 3X6M GAZEBO | HEAVY-DUTY CUSTOM PRINTED MARQUEE
Need a heavy-duty, promotional marquee for your upcoming event? The X7 Tectonic 3x6m gazebo can be a good option. Designed for use at business events and trade shows, this gazebo is made using cutting-edge printing technology and is one of the toughest 3x6m marquees on the Australian market.  It features a strong aluminium frame with a 57mm hexagonal leg profile and oversized truss bars that provide unparalleled strength to your gazebo. The roof is made of highly durable PVC coated polyester / 100% PVC fabric that offers maximum protection against heat and harmful UV rays.
A reliable outdoor shading product in the hot Australian weather, the 3×6 pop up gazebo is waterproof, UV protected, fire-retardant and engineer-certified. It features extruded aluminium connectors for lateral support and commercial-grade steel foot plates that help your marquee to stay in place. Promote your brand with our custom printed marquees or choose from the 3×6 plain folding marquee range. We have marquees available in a wide variety of colour and print options. For added protection and privacy, you can also get a 3x6m walls marquee. Contact us for:
3m x 6m Plain Marquee
3m x 6m Custom Printed Marquee
3m x 6m Marquee with Door Wall
3m x 6m Marquee with Single Side Print Wall
3m x 6m Marquee with Double Side Print Wall
3m x 6m Marquee with Mesh Window Wall
3m x 6m Marquee with Single Side Print Half Wall
3m x 6m Marquee with Double Side Print Half Wall
The side walls are detachable and can be easily removed when not required
Find top-quality 3x6m marquees for sale at Extreme Marquees today. We also sell 3x6m marquee accessories at the best price. Shop online or give us a call at 1300 850 832 to place your order.
Plain – Approximately 5 business days
Printed – Approximately 10 business days
Production and delivery time frames are approximations only. If you have an urgent due date, please give our team a call on 1300 850 832.